I've got another fun Valentine's Day printable to share with you today! I'm teaming up with my bestie over at Ella Claire to share two fun versions of these Valentine's Day treat bags.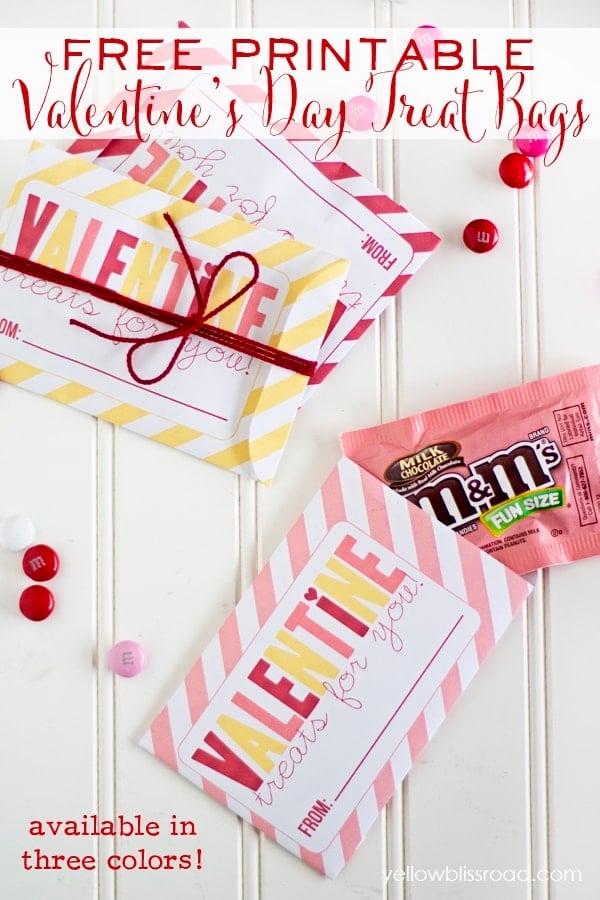 I was walking through Target a couple of weeks ago and they had just put out all of their Valentine's merchandise. I was browsing through the boxes of cards and I just wasn't feelin' it. I decided instead to just make my own this year! What's great about these is you can personalize them a little more with different colors for boys or girls and you can stuff them with the treat of your choice. They will perfectly hold a mini bag of M & Ms, or a handful of conversation hearts, or a couple of Hershey Kisses or Dove Chocolates. Or you can go the non-candy route and add some small toys, or a few crayons or pieces of sidewalk chalk.
They are super easy to put together. Just follow the tutorial I gave with my Advent Calendar treat bags. You could easily put together 25 bags while you're watching your favorite show.
For a more elegant option, check out Ella Claire's free printable Vintage Valentine Treat Bags! Aren't they gorgeous?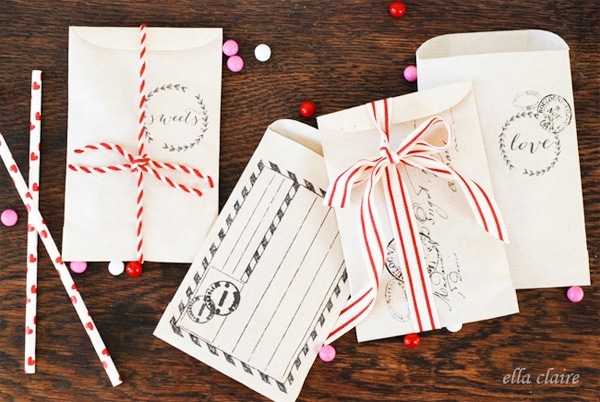 While you're over there be sure to check out all of her Valentine's posts, like her Top 16 Free Fonts for Valentine's Day and her super adorable Valentine Tree!
To get your free printable, click on the link below. Please remember that all of my free printables are for personal use only and are not to be sold or redistributed, or changed in any way.
You might also like: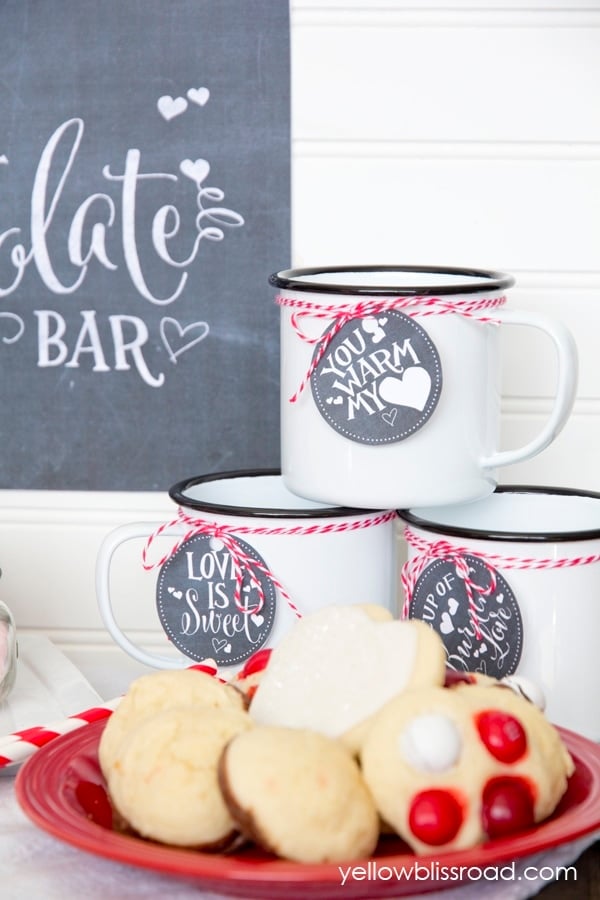 Valentine's Day Hot Chocolate Bar