Fresh Fruit Fall Centerpiece
Hello there again Yellow Bliss Road Readers! Ashley here from Cherished Bliss again! I have had the best time decorating for fall this year! It is the first time in very long time that I have been able to decorate my whole house for a season. I shared my Fall Home Tour last week and today I am here to share this Fresh Fruit Fall Centerpiece with you today.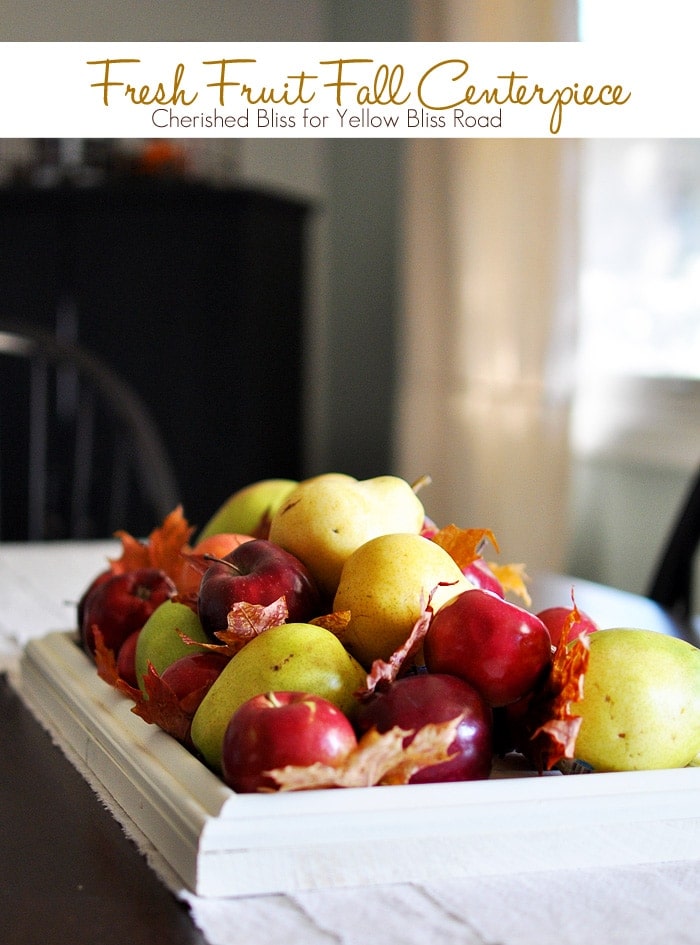 I always dream of having these beautiful tablescapes for the holidays, but in reality my kids just won't allow for that. So while I was decorating my dining room I was trying to figure out how to have a kid friendly Fall Centerpiece… does that even exist? Well… it does. That is as long as you don't mind your centerpiece slowly disappearing over time ; )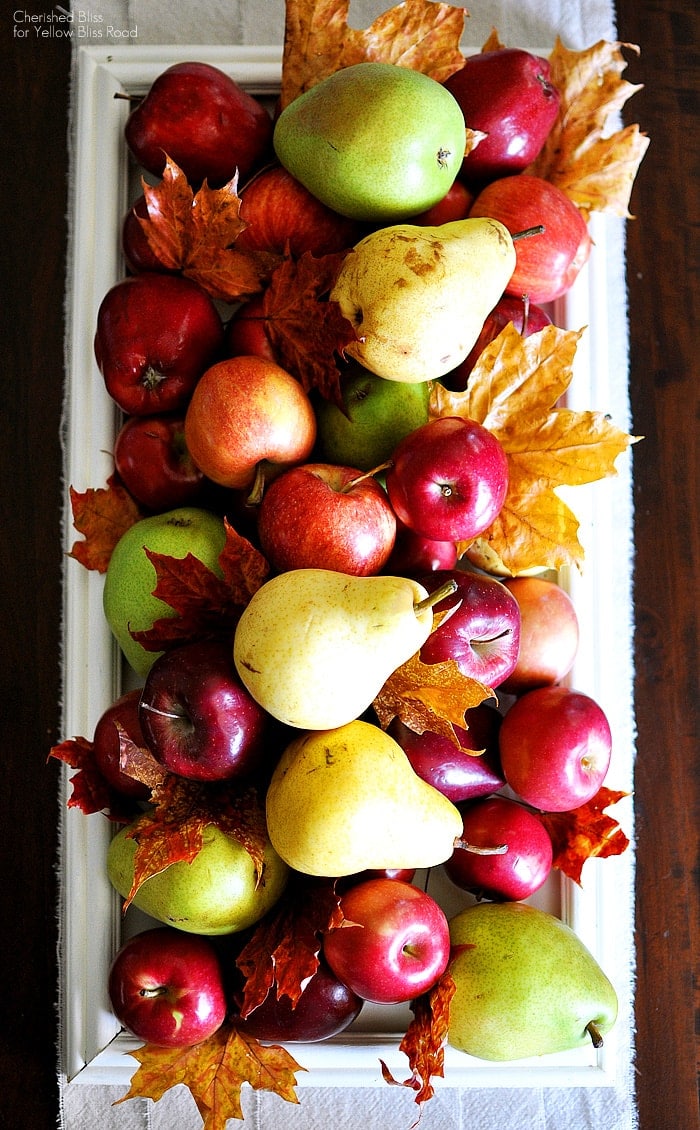 To make this centerpiece you will only need a few things from the grocery store and your very own front yard:
Supplies: 
Apples
Pears
Leaves
How to make a Fresh Fruit Fall Centerpiece
First find some kind of tray around your house. I actually built this one but you can use a serving platter, or even just a regular ol' plate. Make it work for you and your style. The tray is simply there to keep the fruit from rolling around. So you could even just lay a picture frame on the table and fill it with fruit. Once you have that in place, get a nice layer of fruit on the bottom.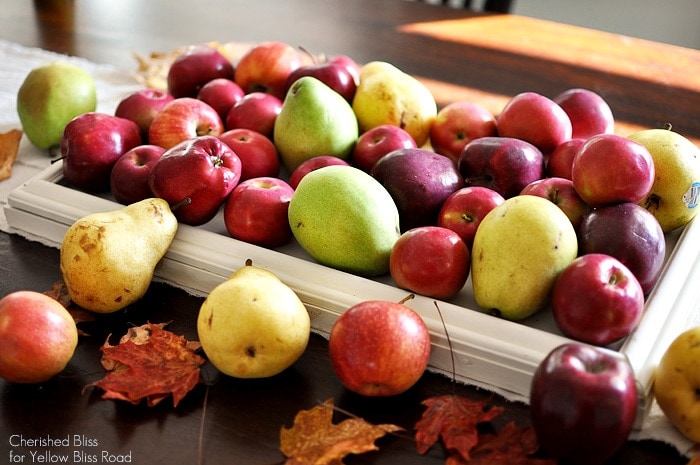 Next, add in some remaining apples and pears. Once you have your fruit arranged, fill in spaces with leaves. You can actually preserve your leaves so you can use them more year after year. I used this glycerin tutorial to preserve mine. If you don't feel like doing that, you can use the ones straight from your yard.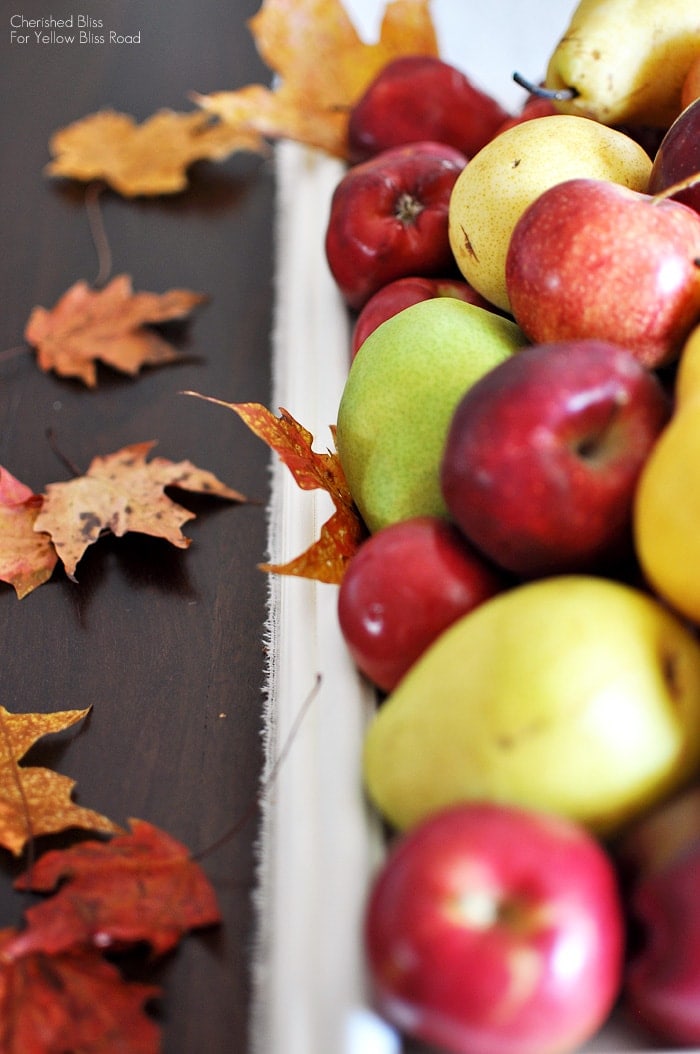 This centerpiece isn't meant to least forever. It is meant to be enjoyed by little hands, husband hands, and even my hands. We will eat this centerpiece and we will enjoy ever bite of it ; ). When it is all gone, fill it with more fruit. Let your kids help you. They will love arranging the fruit with you! Have fun with it and incorporate whatever you have on hand.
Here are some other things you might consider using.
– Evergreens
– Pine cones
– Pumpkins
– Oranges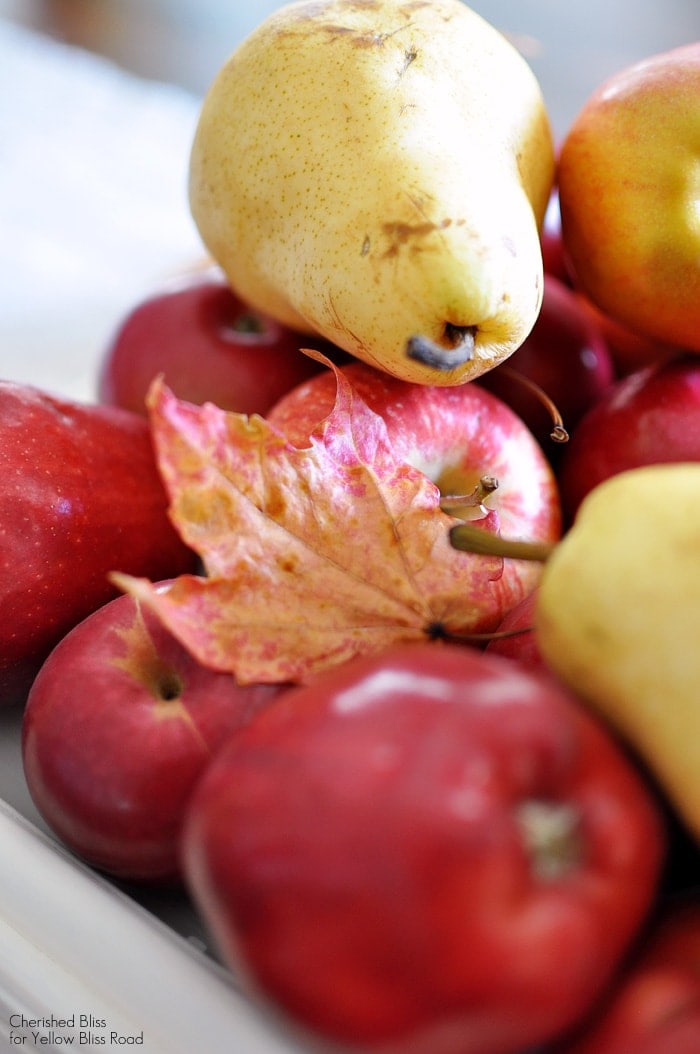 I hope you have a beautiful day and are enjoying this fabulous season!
You can connect with me here:
Blog | Pinterest | Instagram | Facebook | Twitter | Google +
You can see this centerpiece and more of my decor in my Fall Home Tour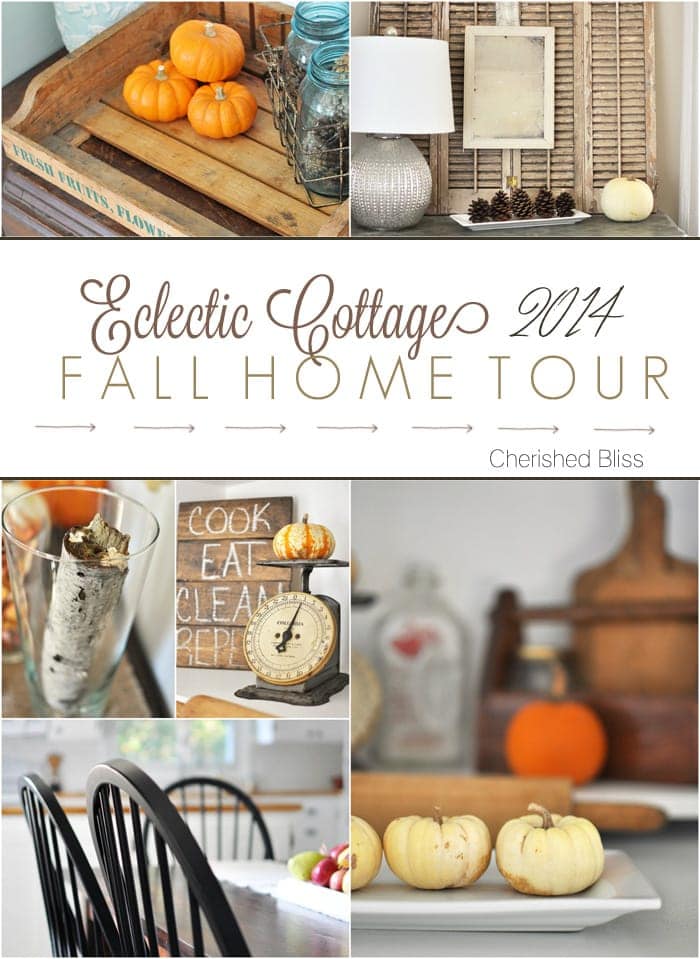 For more Fall decor & recipes, be sure to check these out: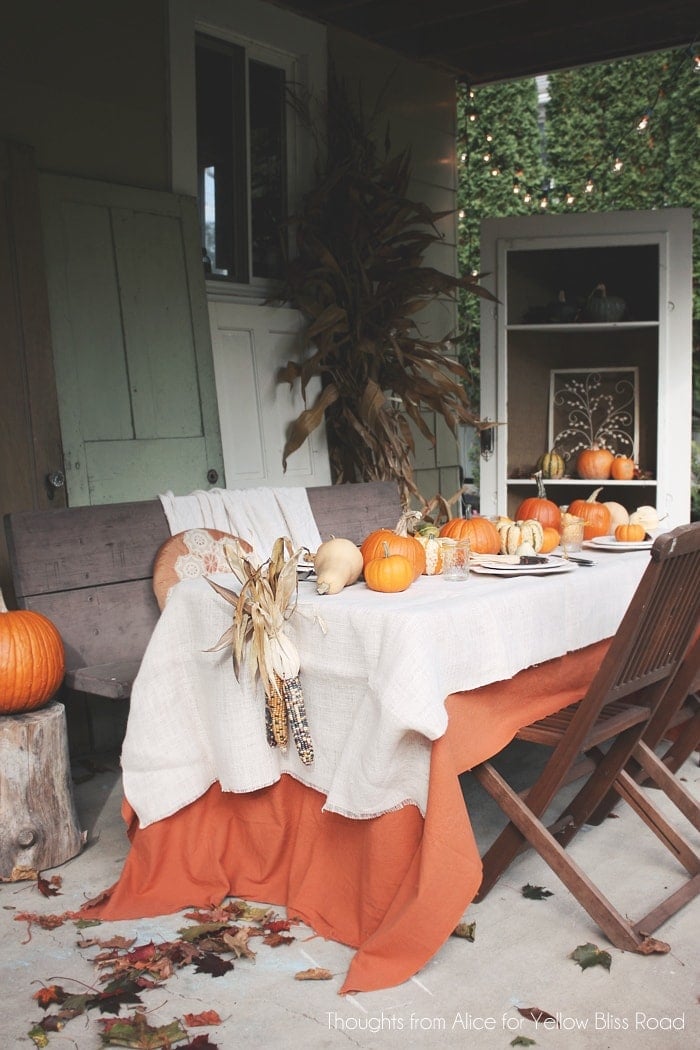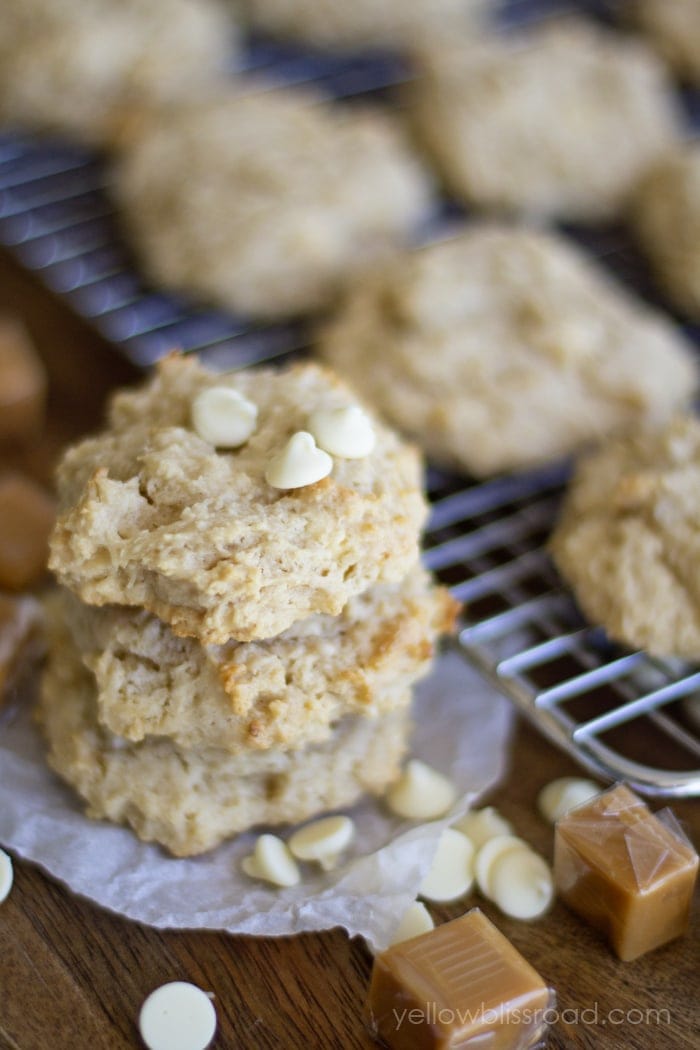 Caramel Apple White Chocolate Chip Cookies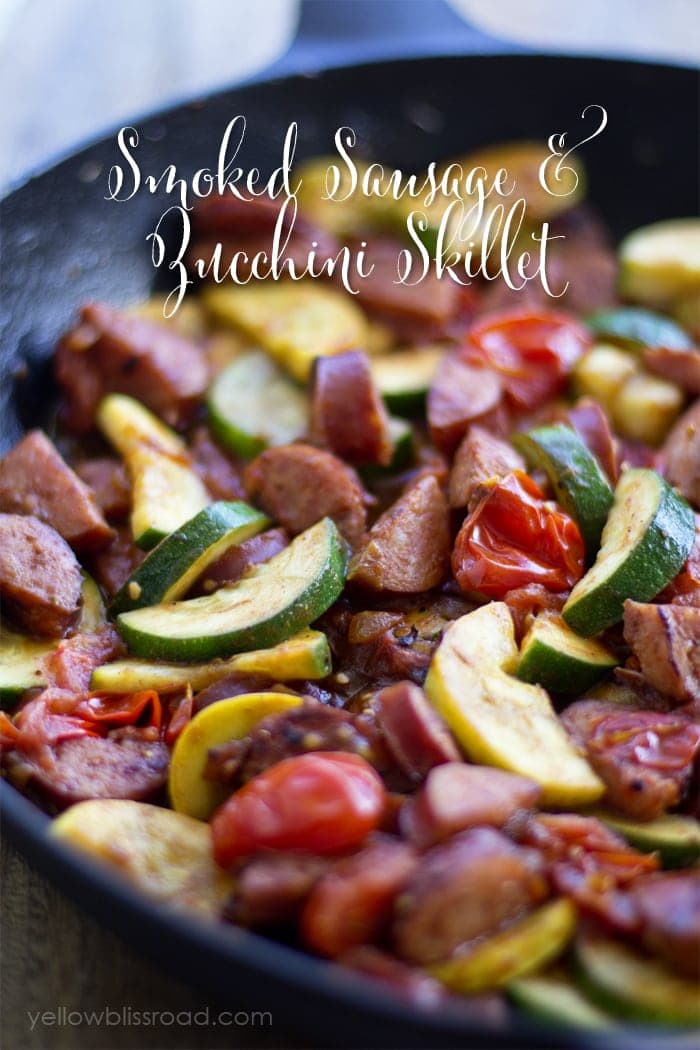 Smoked Sausage & Zucchini Skillet
For all thing FALL, go HERE.