In my "day job," I'm sometimes asked to do things that I don't want to do. Like putting furniture on the curb. I know that a lot of people do it, and I lot of people will stop and pick up said curb furniture, but I'm just not one of those people. Don't get me wrong, I don't fault you if you are, it's just not my thing – at least not in this neighborhood!
So knowing this bench was on it's way to the curb made me clutch my chest and yell "STOP!" I knew she didn't belong on the curb – she had potential.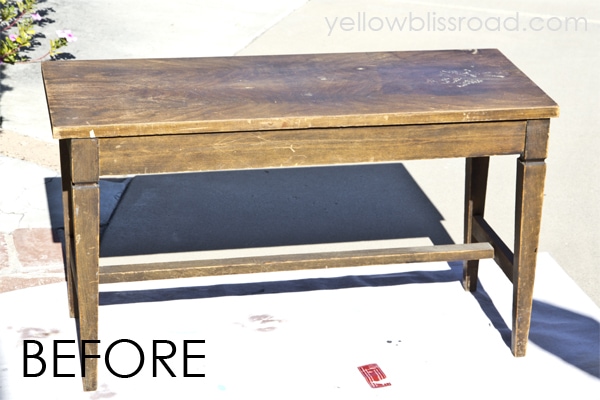 I took her home, and she sat on my front porch for nearly nine months. You saw her as part of my Fall Front Porch.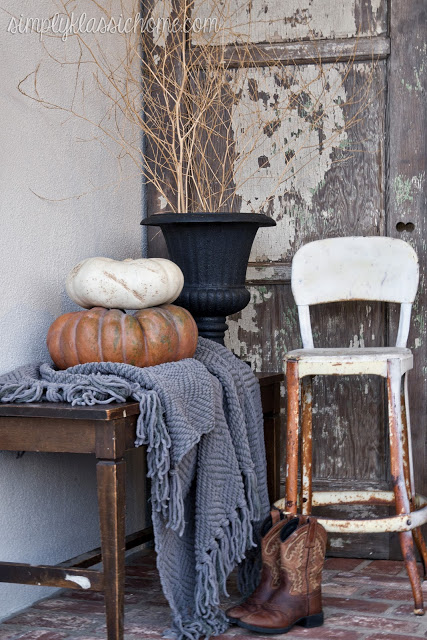 This poor little shabby bench sat for months, until I finally decided – no more! It was time to make her pretty again.
So I set to work with a sanding block, some primer, and some gorgeous aqua paint. Paint color is Behr Sea Life.
Isn't she beautiful? I couldn't be more in love with this color and she looks perfect on my summer porch.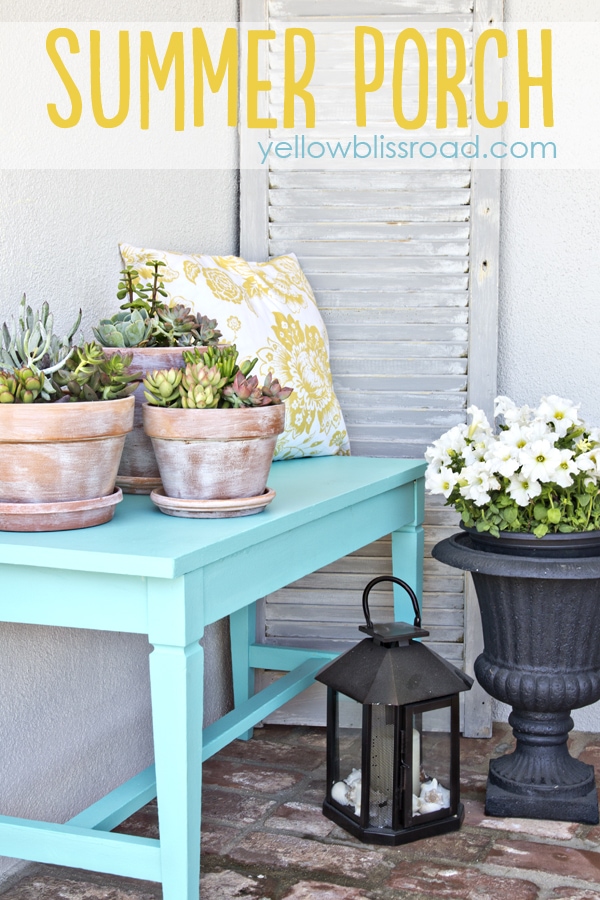 She's also become the perfect backdrop for my food photos too!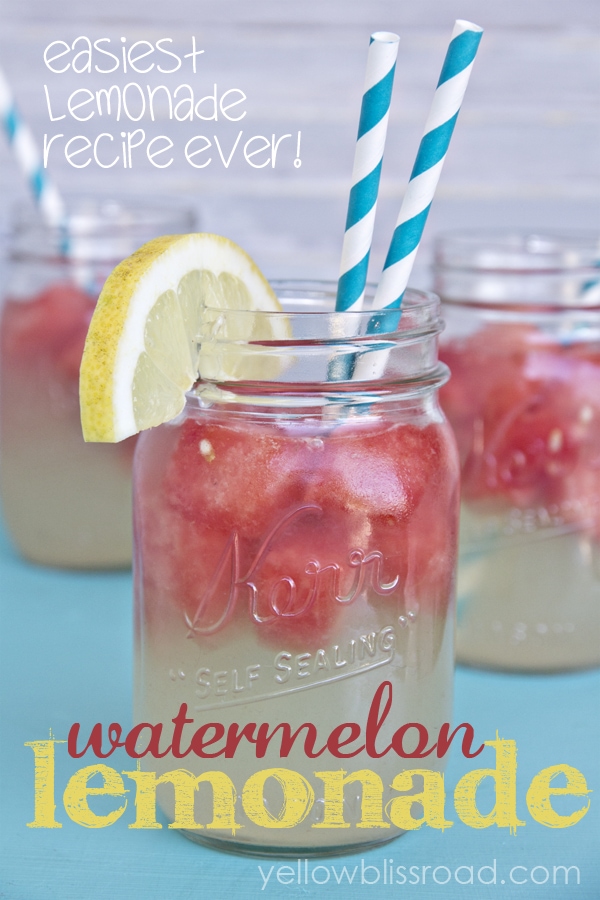 Yup that's her! I love her. I love driving up and seeing her there on the porch waiting for me.
Now if I can just get a handsome cowboy in a white T-shirt and tight blue jeans to sit on her and wait for me too, I'd be all set.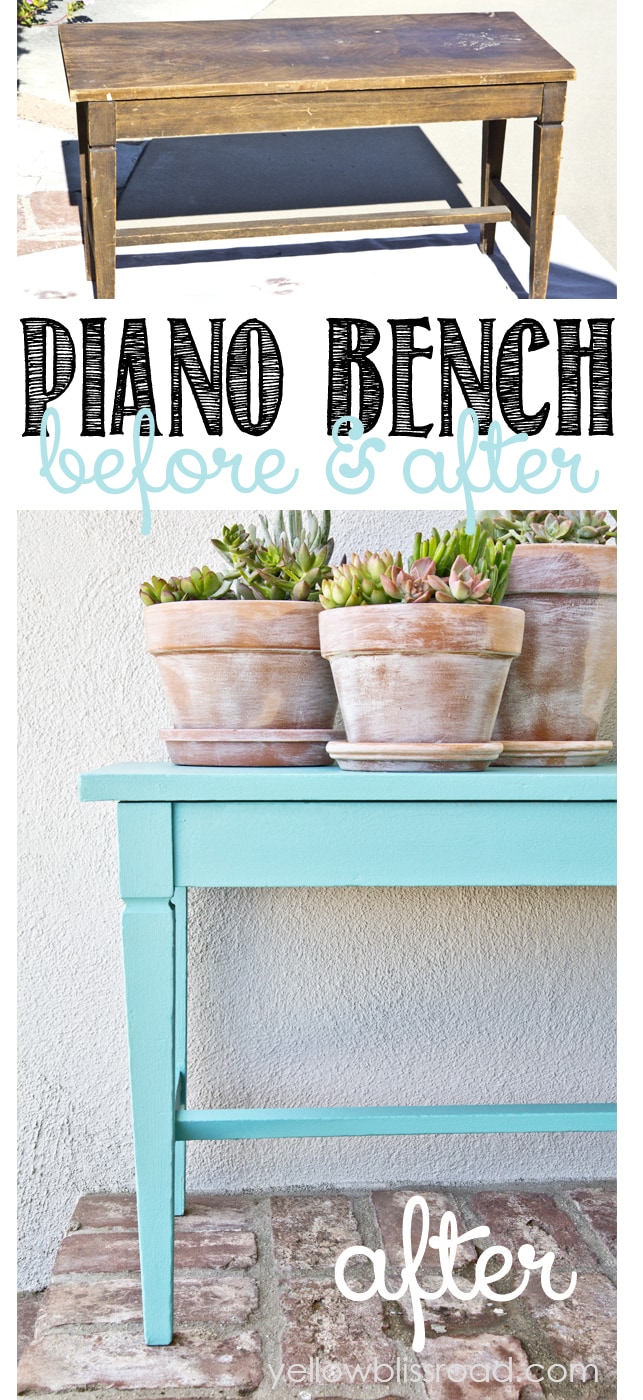 See how I made the faux weathered clay pots, here.