Fun Font Pairings for Summer
I can hardly believe that summer is so close. We really didn't have a true "winter," even by Southern California standards, so I'm a little nervous that could mean a really hot summer. I'm looking forward to planning some fun summer outings for my kids, and lots of swimming at Grandma's house!
It's been a while since I've done a font pairing post, so I thought I'd offer some fun free fonts for summer! Most are paired with more basic fonts to help you put together fun and creative graphics for your summer events!
Pairing fonts is easier than you might think. The key is to pay attention to the size of the fonts, and to have contrast. Thick and thin fonts, handwritten and tall/narrow fonts, cursive and block fonts all work well together. Notice also the font size. Sometimes the key lies more with the size of the words.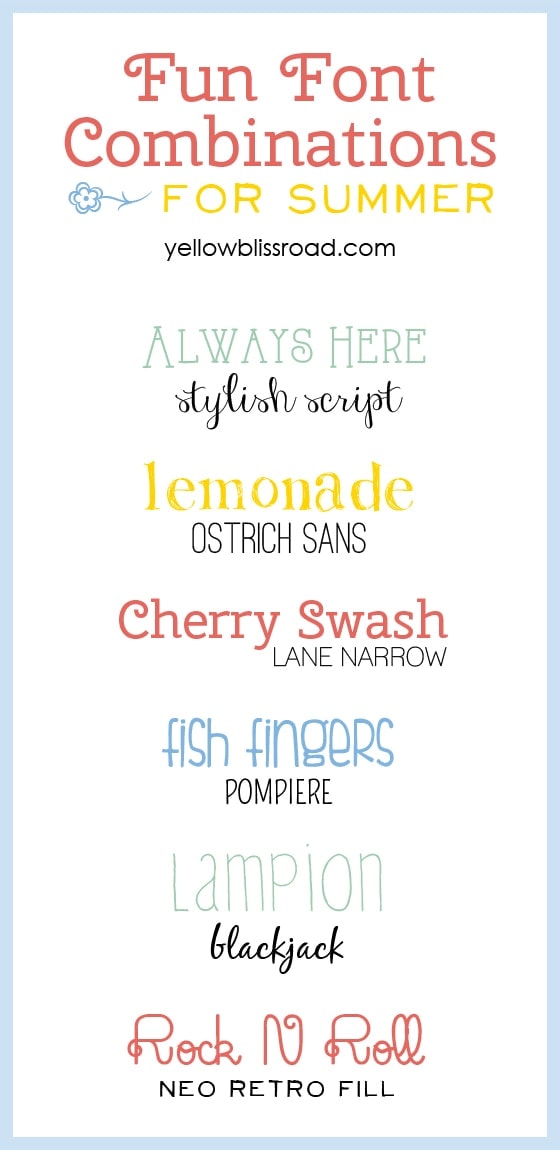 Click here for more than 50 beautiful font pairings!