Garlic Lime Rice and Oven Tacos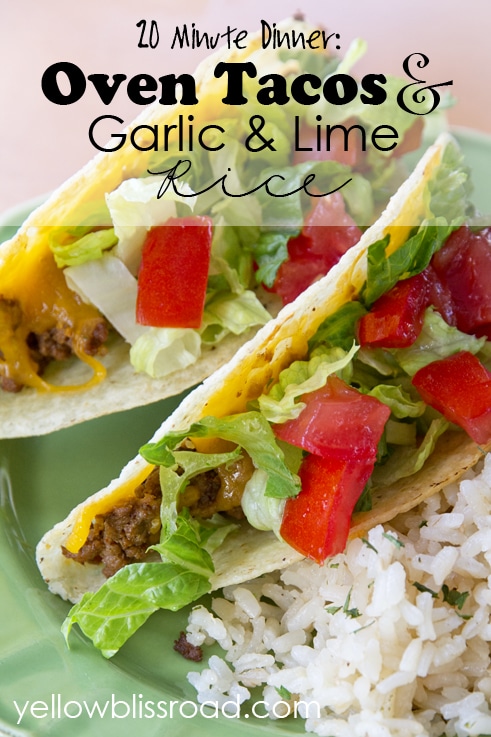 In my effort to create meals that take less than twenty minutes to prepare, I stumbled upon these oven tacos. They were so yummy! My recipe is a little different, but the method is basically the same. The original recipe call for mixing the meat with refried beans, but the comments have also stated that the taco shells came out soggy so I opted to leave the beans out.
The best taco topping, in my opinion, is the cheese, but when you add it your tacos, it's always the first thing to fall out! Baking them meat and cheese in the shell ensures a solution to this great taco dilemma!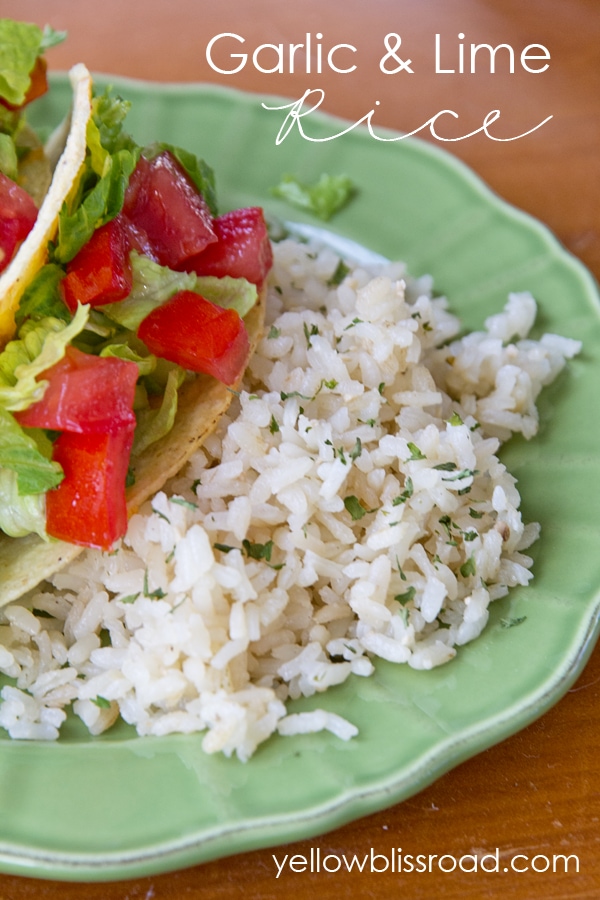 The rice side dish was a happy accident. I actually wanted to make lemon flavored rice, but realized I didn't have any lemons so I used limes instead. This is by far my new favorite side dish!
Oven Tacos
12 taco shells
1 pound ground beef
½ onion, diced
1 Tbsp minced garlic
Salt & Pepper to taste
2 cups shredded cheese (cheddar or jack work best)
1. Heat a small amount of oil in a skillet over medium heat. Add onions, garlic and a healthy pinch of salt, stir for a minute and add the meat. Cook until done.
2. Fill taco shells with meat and top with cheese. Be sure to leave room for the toppings. Line the filled taco shells up in a 13×9″ pan. Bake for ten minutes in a preheated 350 degree oven.
3. Fill with your favorite taco toppings and serve.
*I've seen similar recipes on several blogs. This just happens to be the way I do it.
Garlic & Lime Rice
1 cup white rice
2 cups chicken broth
2 limes
1 Tbsp garlic
1. Heat a small amount of oil in a skillet and add rice and the juice of one lime. Cook for a few minutes, stirring constantly. Add chicken broth, garlic, and the juice from the second lime.
2. Bring to a boil, stir, and cover. Continue to simmer for approximately 17 minutes, or until all of the liquid is absorbed. Careful not to open the lid as the steam is needed for the cooking process.
For more quick and easy dinner recipes, you might enjoy these posts: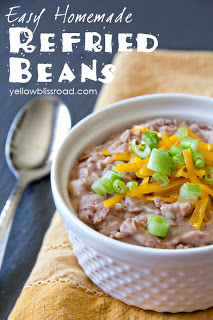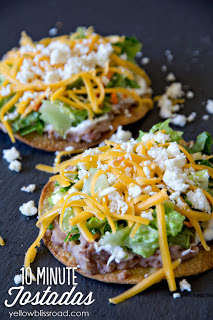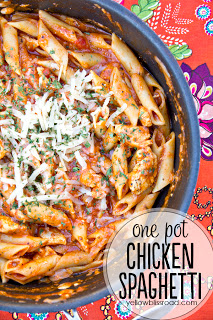 I'd love for you to keep up on my new projects and recipes by clicking on these cute buttons below, and follow me on
Facebook
and
Instagram
. You can also find me on
Pinterest
, that's my favorite place to hang out and I'd love to see you there!