Aloha! I'm so happy to have had a few blog friends offer to keep watch over this place while I'm being forced to enjoy a little vacation in Hawaii.
Today I would like to introduce you to Kristen from the blog Ella Claire. I can not sing enough praises about this woman. We are like two peas in a pod, separated at birth (five years apart). Enjoy her post, and be sure to visit her blog for some serious vintage beauty.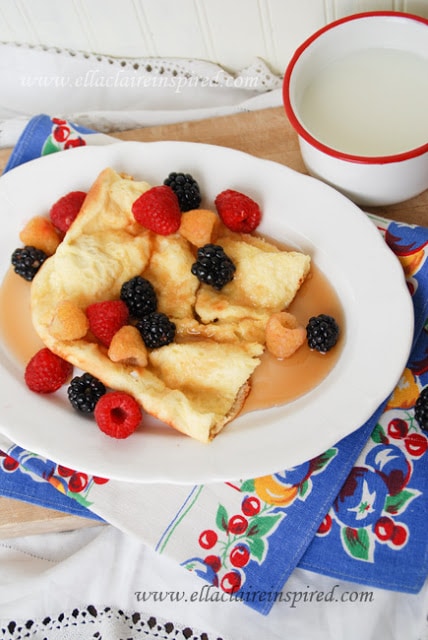 Hello!
I am Kristen from
Ella Claire
and I am so excited to be guest posting here at Simply Klassic Home today!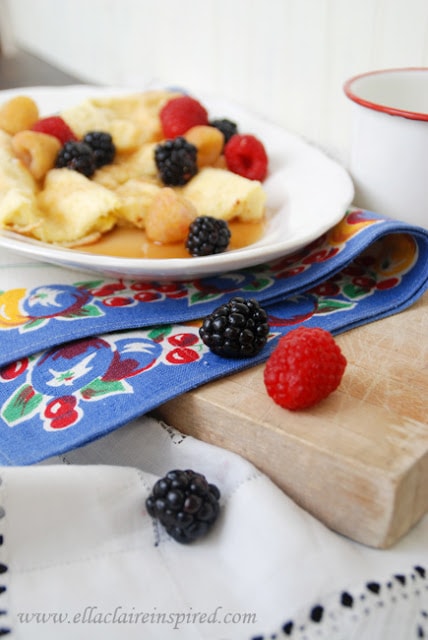 I am pretty new to blogging, and Kristin has been so supportive and wonderful to me in my journey to figure this whole thing out. She is fabulous.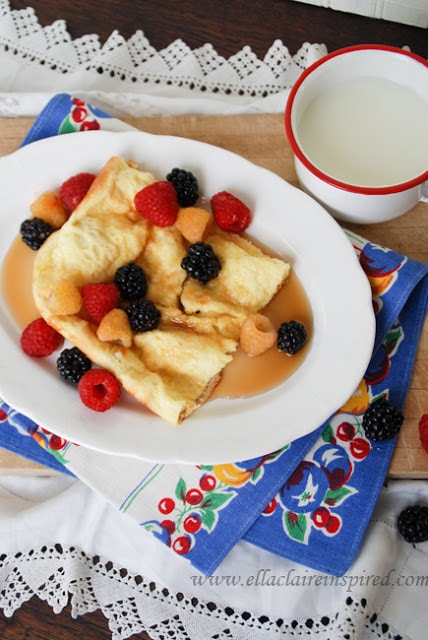 I wasn't sure what to post about today because it is my very first guest post.
 I decided on a recipe that I make at least once a week ~ A German Pancake.
I knew Kristin would like it because of her German heritage.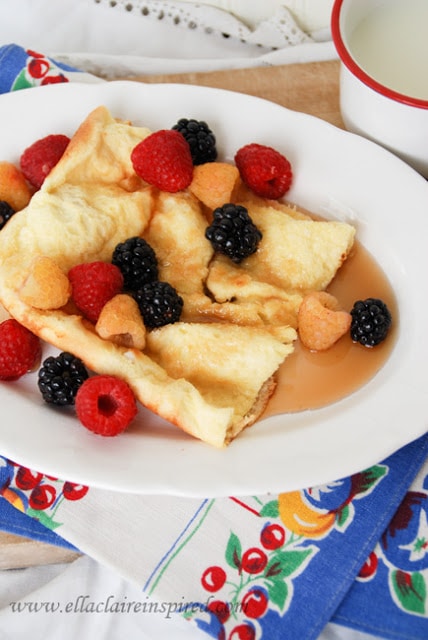 My version is somewhat healthier than most of the regular recipes out there because I omit the salt, sugar and cut down on the butter significantly. You would think that it would make it taste gross, but it is really, really good!
My little Ella (she is one year old) and I both love it.
Of course, she just eats hers with berries – no syrup.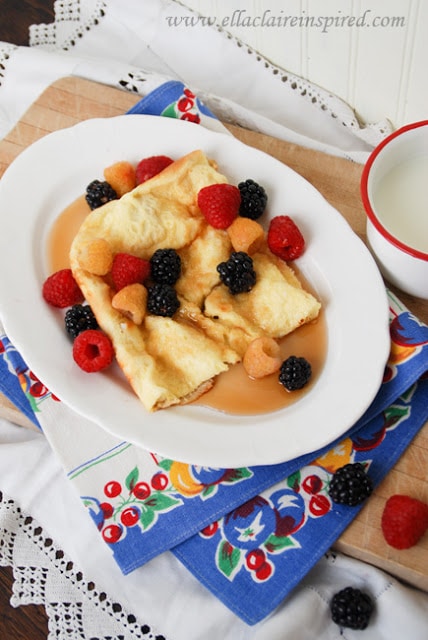 The recipe is super simple:
6 eggs
1 cup milk
1 cup flour
a splash of vanilla
1/3 stick of butter (the real stuff)
Preheat oven to 425 degrees.
Put your butter in your 13″x9″ pan, and stick your pan in the oven while it preheats. (I have used different sized pans, from 7 1/2″ x 11″ to 13″x9″ pan, but I usually use the smaller pan which makes the pancake thicker ~ it is really a personal preference thing).
As the butter melts, blend the rest of the ingredients in a blender until nice and smoothe, scraping the sides as needed.
Pour your blended mixture into the pan with the melted butter.
(confession ~ I am impatient and usually don't wait for the oven to be fully preheated before I pour the batter in.)
Bake 12-15 minutes (or more depending on your oven) until the middle is cooked through.
It will poof into a wonderfully crazy shape!
Once you pull it out of the oven, it will sink quite a bit.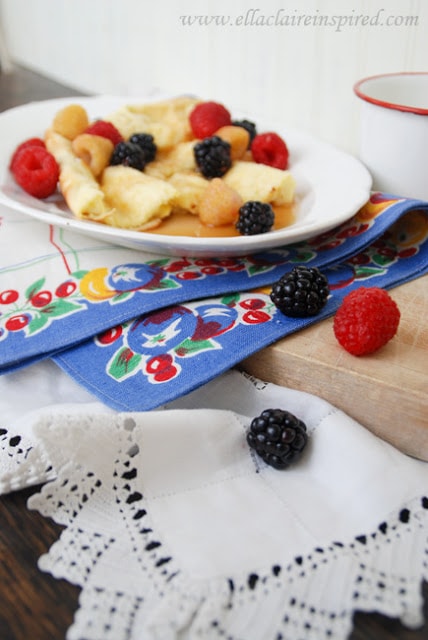 Serve with any of the following: syrup, berries, powdered sugar.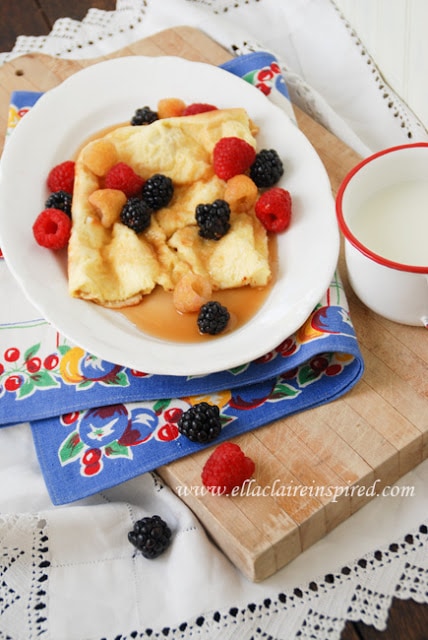 Yum!
Thanks again, Kristin for letting me guest post!
And, thank you all for letting me visit!
I hope you have a wonderful day.

Love that girl! Thanks my friend. And thanks for thinking of me with the German pancake. Can't wait to try this recipe for myself!