Little Girl Gift Ideas that Encourage Imaginative Play
This is a sponsored post on behalf of #CollectiveBias and #TargetToys. As always, all opinions are 100% mine.
Recently my son and I went shopping at Target for my daughter's birthday, because "Target has the best toys" (my son's words!). He was really excited to pick something out for his sister. He knew exactly what he wanted to get her even before we got to the store. She had been coveting it for months and he remembered. It was such a sweet gesture.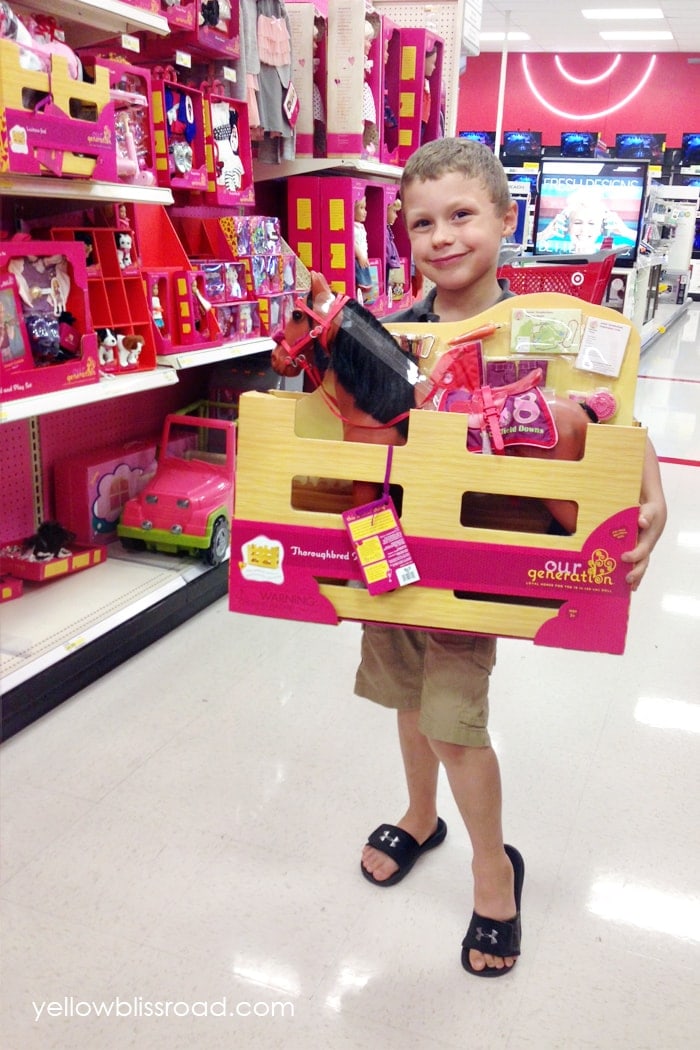 Our Generation Thoroughbred Horse
He was super excited to give it to her on her birthday – but can I just say it wasn't easy to wrap?? She tore off the paper and exclaimed, "MY HORSE!!" This was the best photo I could get because she was pretty much jumping up and down with excitement.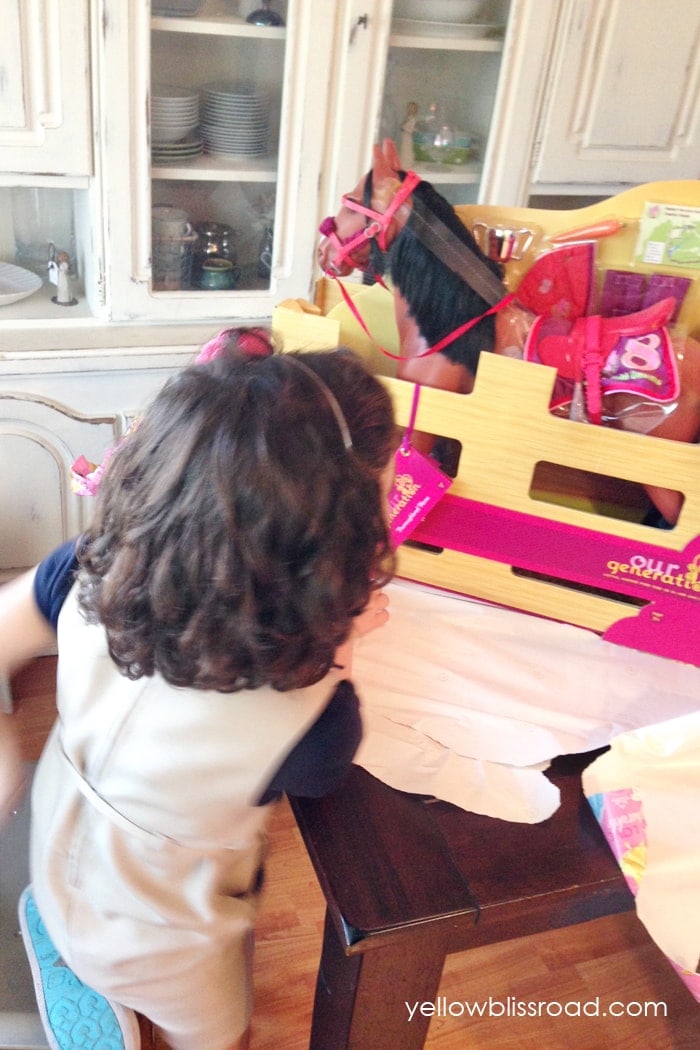 She wanted to take her horse to dinner that night but I had to cut her off somewhere.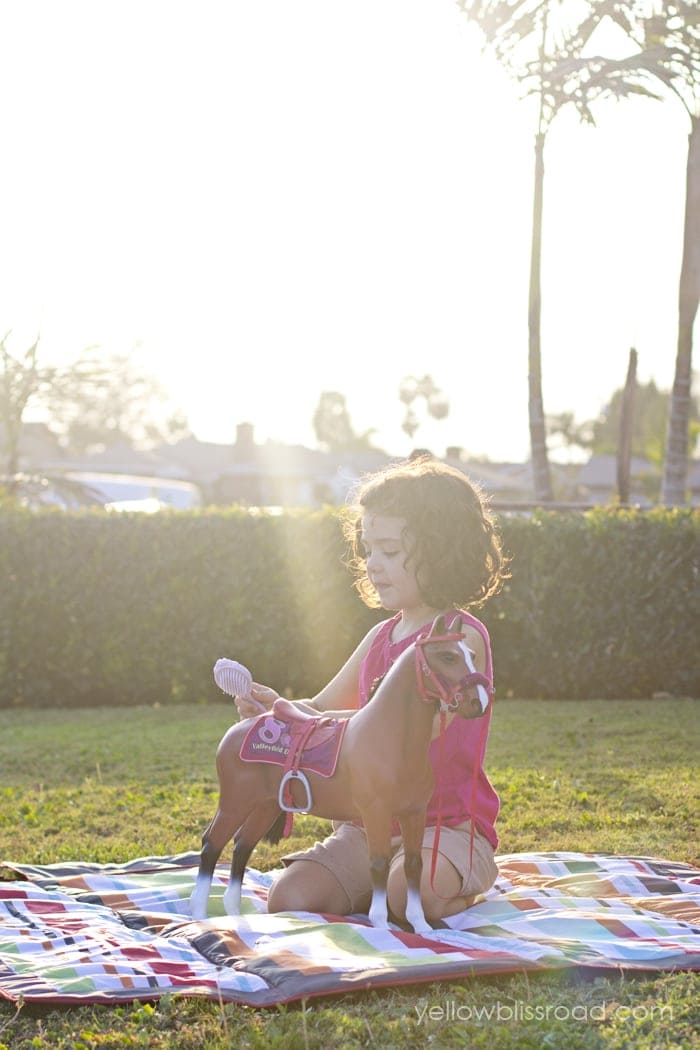 As much as my kids love their iPad (well, MY iPad) and video games, I'm thrilled that they love imaginative play more. My daughter has been spending her afternoons taking her dolls for rides on her horse, up and down the hallway. My son tries to take Spiderman for a ride, but he's not met with quite as much enthusiasm. Imagination is such an important part of cognitive development and I'm glad to see my children using theirs often.
As the holiday season quickly approaches, our minds tend to shift to gift giving. I know I start thinking of all the things I'd love to gift my kids and then the reality of my bank account balance sets in and I quickly realize I'm going to have to dial it down a bit this year.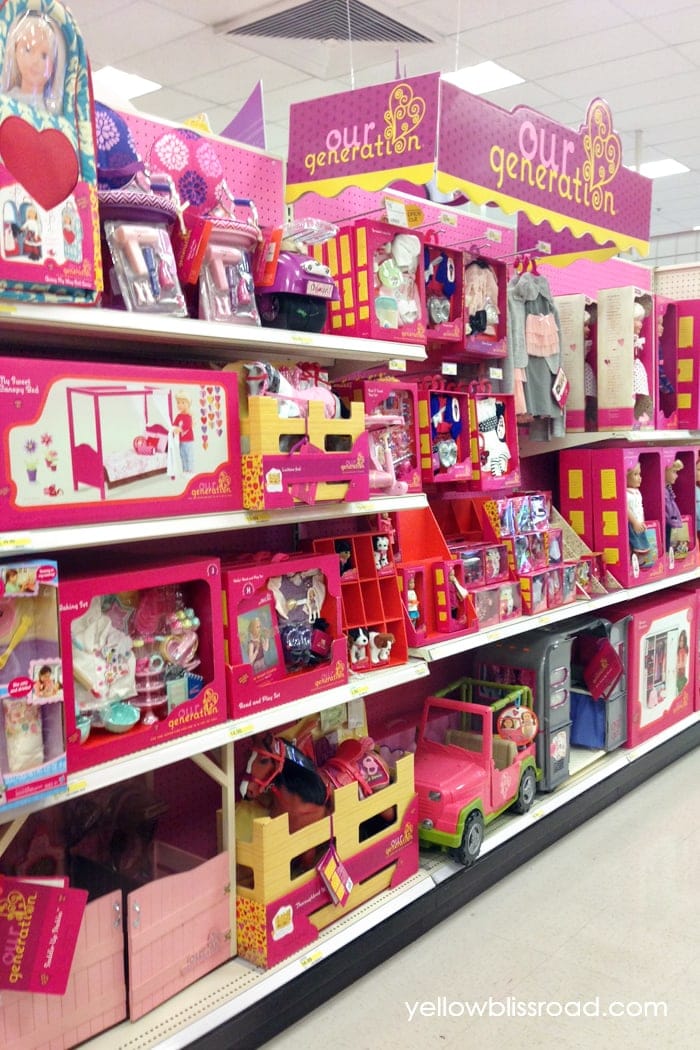 The Our Generation line is a fabulous line of dolls, doll clothes and accessories that fit other (often much more expensive) 18″ dolls. I feel confident knowing that for Christmas, I can shop for my little girl and pick gifts that I know she will love, and that won't break my budget. There are tons of other great ideas at the Target Toy Emporium (available online) that encourage your children to get up and move, to imagine and to be creative.
#TargetToys #CollectiveBias