Gift in a Jar for the Coffee Loving Mom
Hi friends! Chandra here from HashtagBlessed, sharing a fun Mother's Day gift for the coffee loving mom!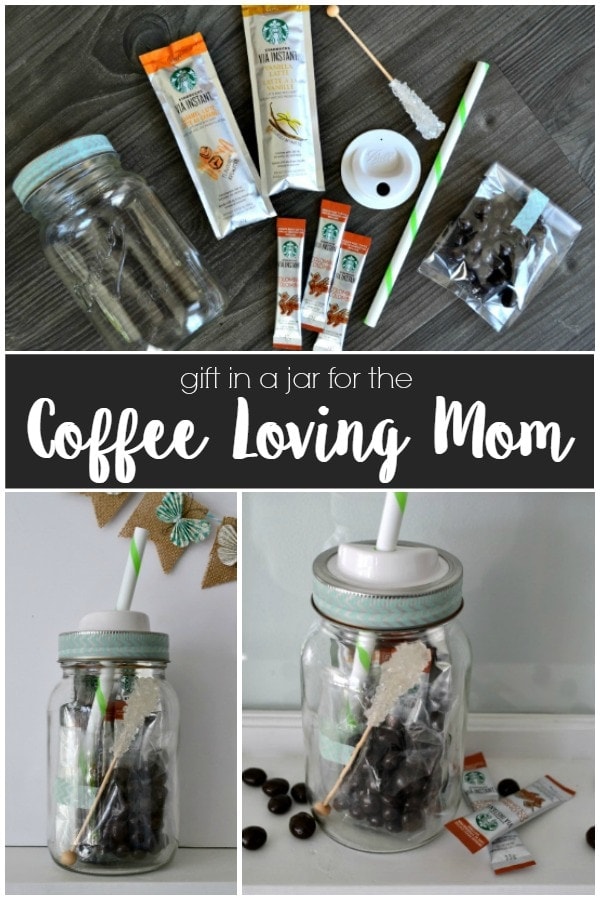 With Mother's Day just around the corner, finding the perfect gift can be a bit daunting. You want something unique, yet special and all in the same breath you don't want to break the bank while doing it. It should come as no surprise that the best gifts are the homemade gifts. You can't go wrong with something you've put together yourself!
One of my favourite things to do is to sit on the deck with a hot cup of coffee in the morning. It's so peaceful and quiet and there's that brief moment of stillness before the chaos of the day erupts. There are very few moms out there that I know who don't appreciate a good cup of joe to start there day off right. So what better way than to jar up some of your favourite flavoured coffee and gift it to your mom?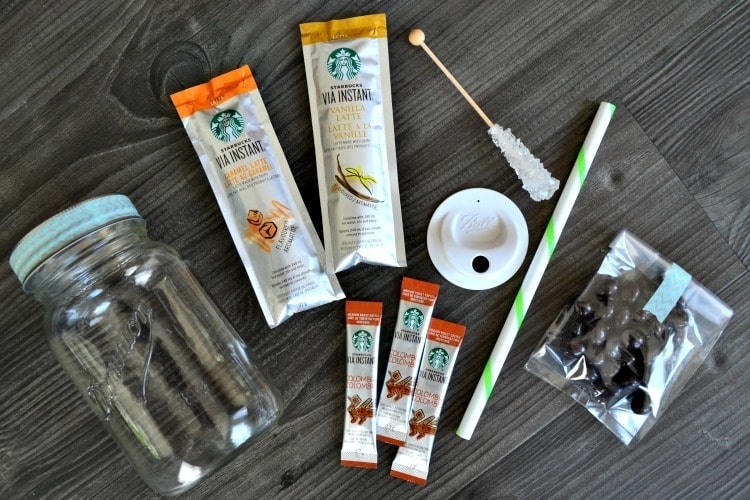 What you'll need for this jar:
Favorite Instant Coffee Packs. I used one each of Starbucks Caramel Latte & Vanilla Latte & then 3 Starbucks Colombian Roast Coffee.
Cello Bag with chocolate covered coffee beans
Rock Sugar stick
Ball brand mason jar lid and straw, I found mine at Target but you can also get them in a 3 pack at Wal Mart
Mason Jar
Washi Tape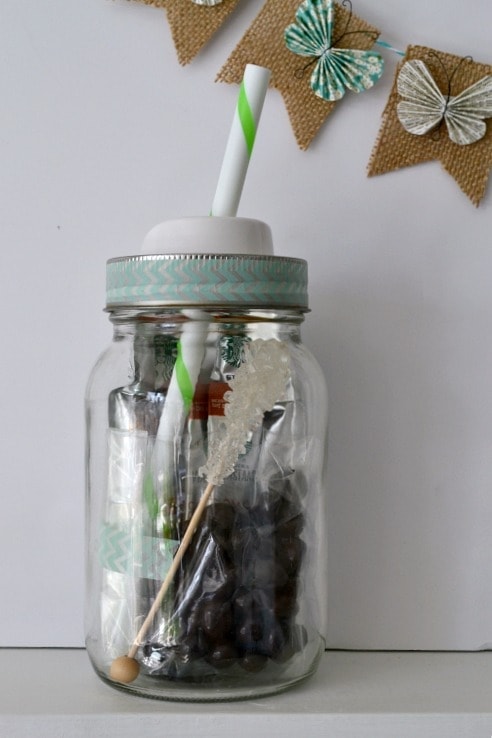 Add your items in your jar in a way that shows them all off a little bit. You can jazz it up a bit by adding some washi tape to your lid rim. The rock candy stick is a fun way to add some sweetener to your drink and who doesn't love drinking a cool drink from a mason jar? You could switch things up a bit and add a little jar of caramel sauce to be substituted as a sweetener and add flavour, or add in a mini bottle of Bailey's if you really mean business! A wooden spoon dipped in chocolate would be the perfect addition if your mom is partial to a mocha flavoured coffee.
Be creative and have fun, your mom will be sure to love it!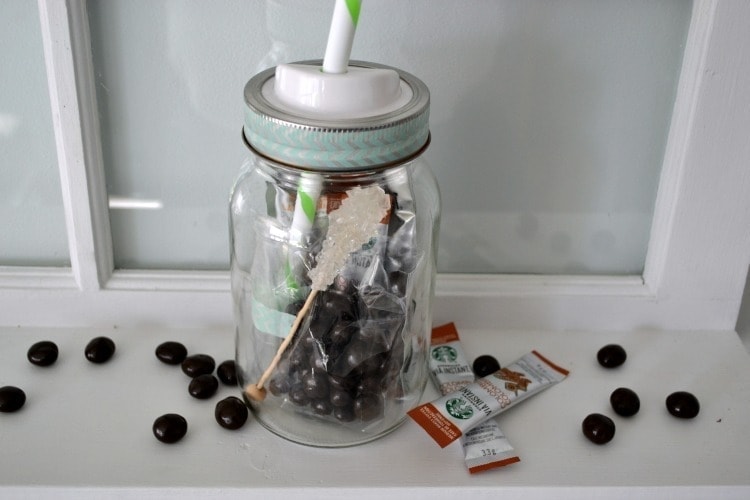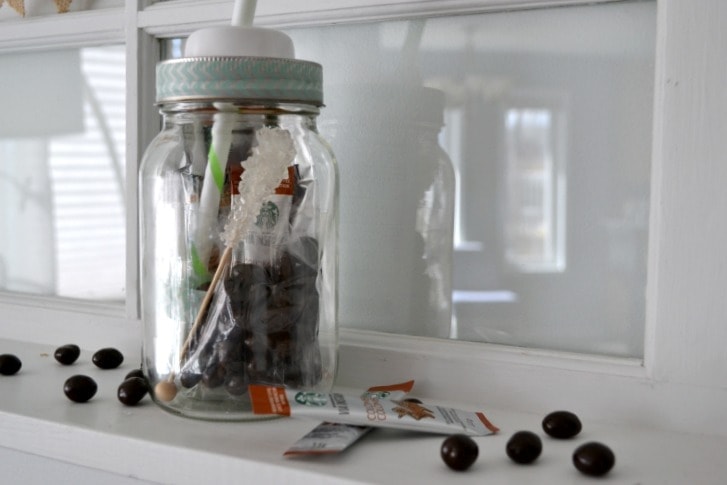 For more gift ideas, go HERE.