Each year I put together a list of goals I have for my home, so of course 2013 is no different!

Boy's Room Makeover ~ I'm actually already knee deep in this project, that my son wants done NOW. I've got some cute stuff going on in his room and I can't wait to show you. It's been a year and a half since his Pirate room we did when he was three, and it's time for a change. He'll be starting Kindergarten next year (cringe) and we really need to work on creating a more organized space for him. He wants "an artist's room." I already have lots of ideas and can't wait to share our projects!
How's this for inspiration?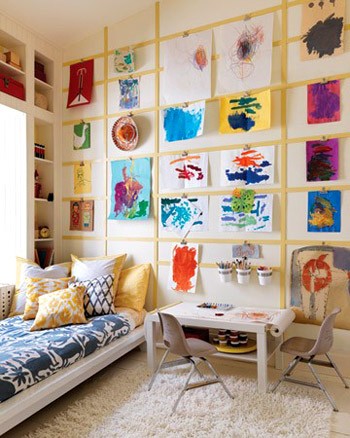 source
(this links to the pin I found, which links to Young House Love, but not to the post. If you know the original source please let me know and I will update.)
Pantry/Office ~ This space is becoming the bane of my existence. I painted it almost a year ago, and that's as far as it's gone. It's got enough space to put my desk and computer in there, but I can't decide if I really want to move the desk. Then I'd have to get wi-fi. Because, yes, I'm the last person on the planet without it.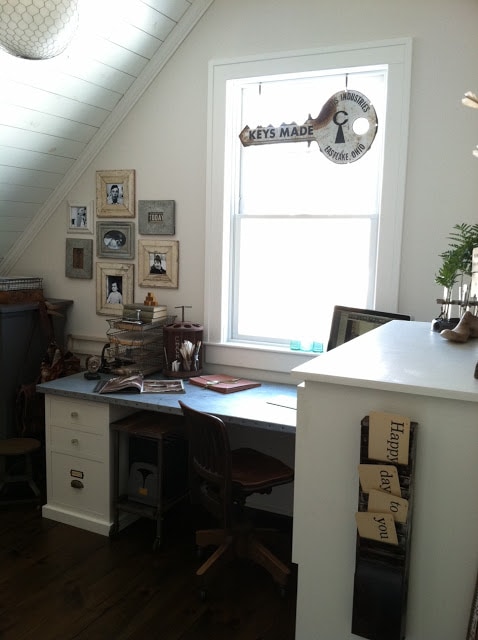 Update kitchen breakfast nook ~ I have never really decided what to do with this little space. With just a small buffet/dresser there, it leaves a lot of space for "something" else. I just don't know what. I've been thinking of adding a little table for the kids to eat breakfast at, maybe a cute little rug, some curtains…yeah it pretty much needs everything.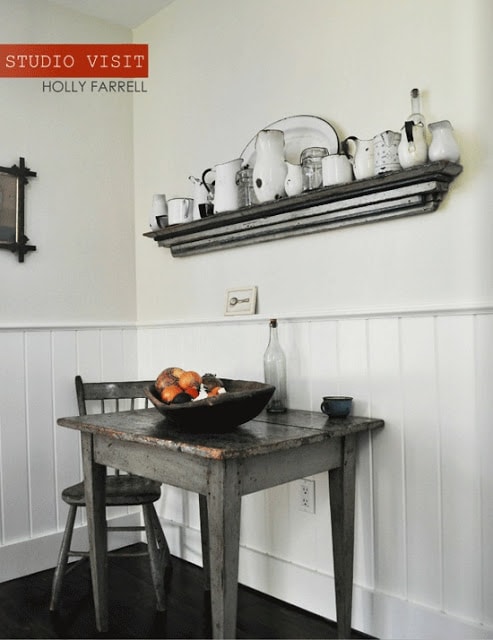 Organize & Purge (Why does it seem this is on the list every year?) ~ Every year I have this goal, and so far I have yet to reach it. I think this step really needs to be more of a focus than it has been in years past. For example, my hall closet is full of cleaning supplies and last I looked, there were cleaners up there that my grandmother had purchased. And she has been gone five years. Yeah.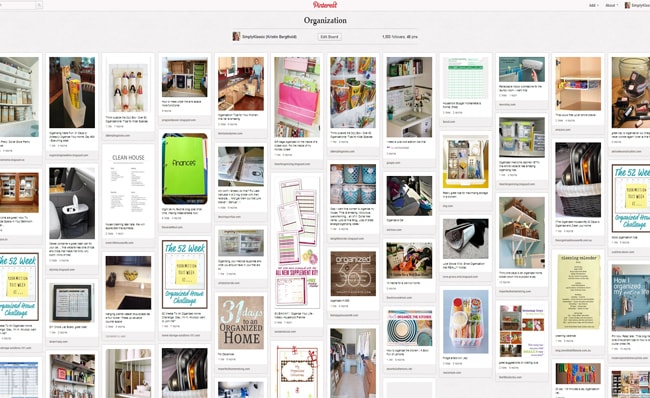 I've been pinning tons of organizational tips, and maybe this is my year!! Follow my Organization Board on Pinterest
here
.
Master Bedroom ~ I will probably be updating the master bedroom…again. Um, don't hate me, but I'm kind of over the Union Jack. Not ALL Union Jack, but just the Union Jack headboard. I know, I know, you all loved it, and so did I. But to be completely honest with you, I never actually hung it on the wall. Yup, it just sits on the edge of my box spring, and occasionally falls behind it at which time I have to struggle to get it back up. Because that's apparently easier than just taking it down. Maybe my goal needs to be to hang it up. Whatever.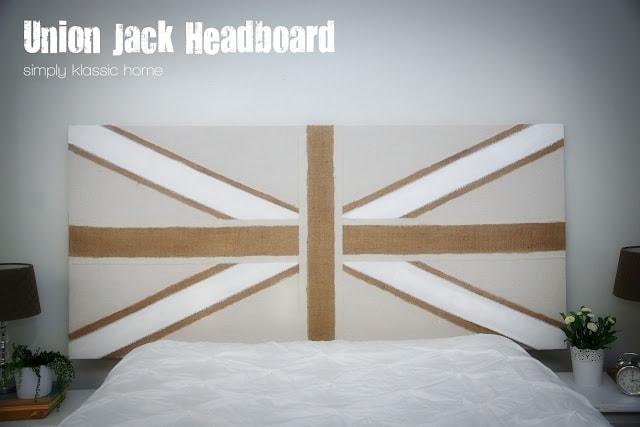 I have no idea what my plan is for this, or if it's even something that I will try to tackle, but it's in the back of my mind as something I really want to do. It will be a new headboard at least!

I had really lost some momentum over the summer where the blog was concerned, but I've gained it back and I'm ready to rock and roll! I've got some ideas for new series, tutorials, and fun posts lined up, so stay tuned!
Some goals for the blog:
Comment more ~ I guess this is really more you you bloggers than me, but I am horrible at the commenting part. Mostly because it can take me forever to read one post because I'm constantly interrupted (ahem, children). But, I promise to try harder this year!
Help New Bloggers ~ We had a great time with the Beginner Blogger Series last April, and I want to do something like that again, only in a different way. Are you a new blogger? Do you want to start a blog? Let's talk about it! I want to start a Facebook group to help out new or smaller blogs (200 or less followers).
Develop my brand more, create a media kit, and learn Google Plus!!!
So those are my plans as of now. Have you set your goals for 2013?