Green Chili Artichoke Dip Appetizer
One of my favorite guilty pleasures is chips and dip. I could eat that for lunch and dinner, and probably breakfast too.
One of my favorite's is a Jalapeno-Artichoke dip from Costco. Only, I don't have a Costco card and have to rely on someone else to take me. So I came up with a recipe to make it at home myself!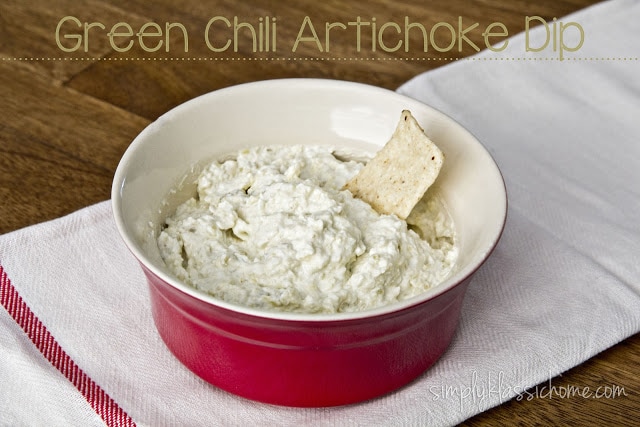 The recipe is actually very similar to a hot dip that my friend Melissa shared during our Game Day Appetizer series back in January.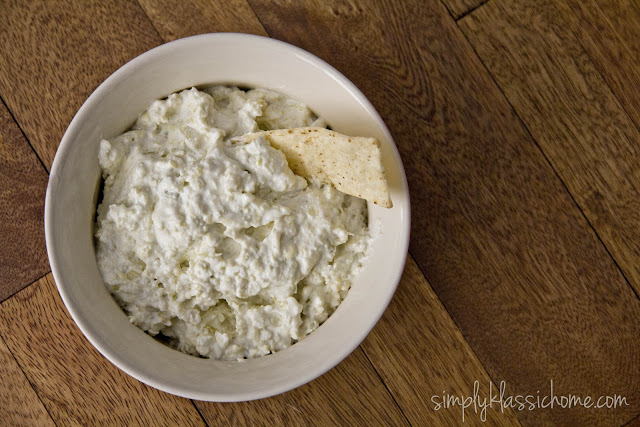 The original Costco dip is made with jalapenos, but I'm a wimp and generally prefer things more mild.
Plus, using a the mild green chilies makes this a kid friendly snack.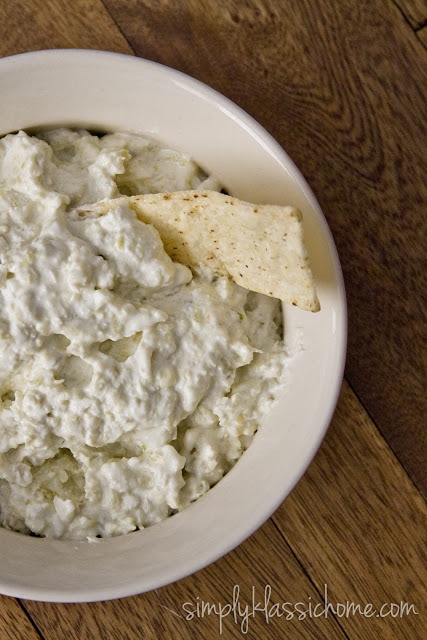 Ingredients:
14 oz can artichokes, drained
4 oz can green chilies (or diced jalapenos, depending on the amount of heat you want)
¼ cup mayo
¼ cup sour cream
½ cup grated Parmesan cheese
8 oz brick cream cheese, softened
1 tbsp minced garlic
¼ tsp seasoned salt
Pulse all of the ingredients together in a blender, just enough to combine but still leave some texture.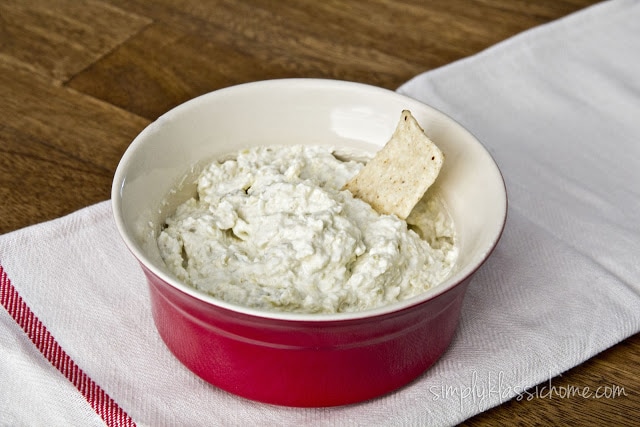 I usually make this ahead the night before to let the flavors blend together.Delicious!