Welcome to the Hello Holidays event at Yellow Bliss Road!
We are in major Christmas countdown mode here at the Road with tons of holiday inspiration for Christmas crafts, Christmas gift ideas, and Christmas recipes & treats. I've got lots of friends stopping by to share some of their favorite projects and I can't wait for you to see what they are sharing. Please give a big welcome to Christine!
---
Happiest of Holidays Yellow Bliss Road readers! Christine here from First Home Love Life. I just love the holiday season, don't you!? I'm beyond excited to be joining in on Kristin's Hello Holidays series and bring you a super simple ornament/inexpensive gift idea, because let's face it…This time of year is all about being with family and friends and celebrating! Not being stuck inside crafting, so let's get to it… 🙂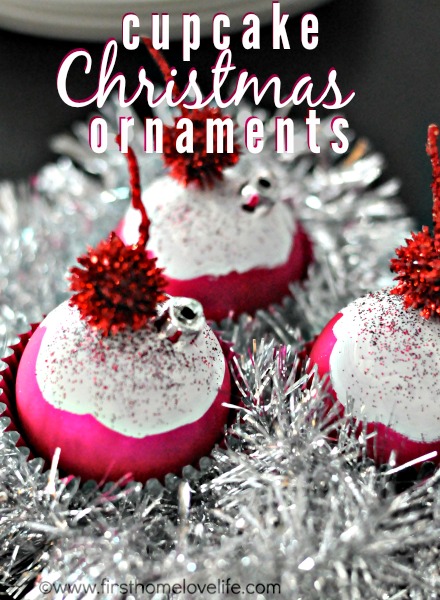 My daughter is at the age where she wants to give ALL of her friends a gift. She must think mom is loaded! ha!
So we decided to forgo the store bought gifts and make these so stinking cute cupcake ornaments instead. Best part? You could make a dozen of these for less than five bucks! Everything I bought was picked up at the dollar store, and supplies like the glue gun and paint I already had on hand. "SWEET" deal if you ask me! 😉
I think they turned out great, and what little girl wouldn't love a sparkly cupcake on her Christmas tree? 🙂
You'll need…
baking cups
Christmas ball ornaments
white paint and paint brush
a glue gun
wreath pick that has berries on it
and glitter if you're up for it! 🙂
First, glue your balls into the baking cups so they have a steady surface to sit while you paint.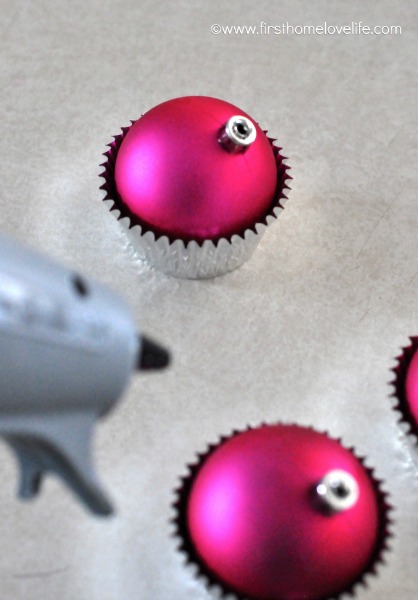 Next, paint on that frosting. I know it looks delicious but refrain from licking. 😉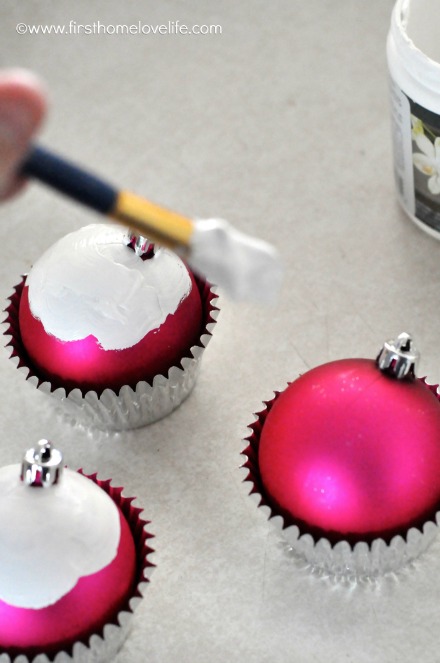 While the paint is still wet sprinkle on some glitter. Sequins or small beads would look super fun too –hey, I may do that on the next batch…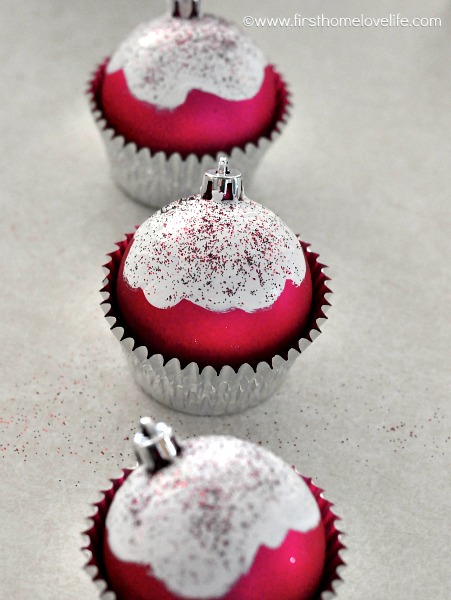 Finally, trim off some of those berries on the wreath pick to make cute cherries on top for our cupcakes! Attach them with hot glue…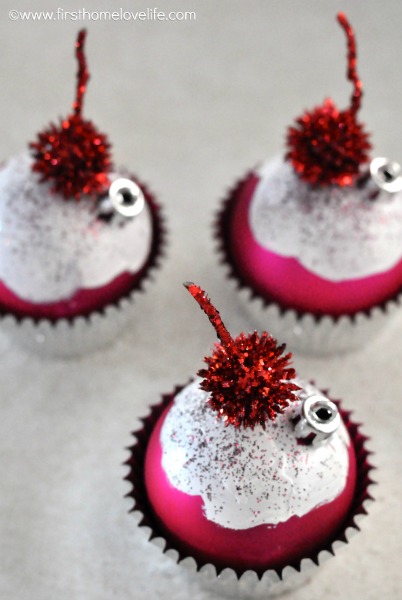 …And then take a bite…
Just kidding! 😉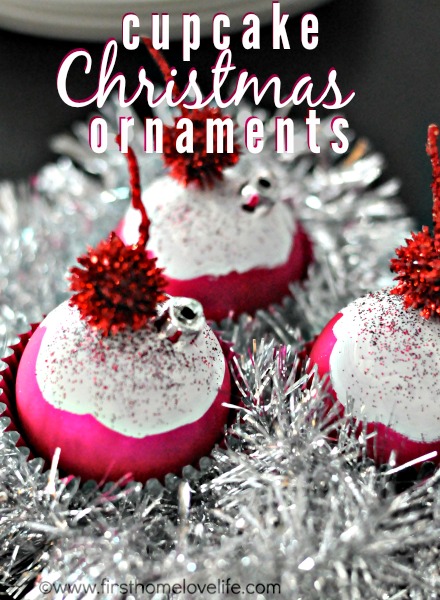 Thanks so much to Kristin for having me over today, and if you're looking for more fun and easy holiday projects and recipes (by me!) check out my Thanksgiving and Christmas pages for more inspiration or just come hang out with me on INSTAGRAM, FACEBOOK, and PINTEREST.
XO- Christine
---
 Thanks you so much for sharing today Christine! It was great to have you visit. If you'd like to see more from the Hello Holidays event, click HERE.