Handmade Christmas Ornaments: Rustic Twig Arrows
Welcome to the Hello Holidays event at Yellow Bliss Road!
We are in major Christmas countdown mode here at the Road with tons of holiday inspiration for Christmas crafts, Christmas gift ideas, and Christmas recipes & treats. I've got lots of friends stopping by to share some of their favorite projects and I can't wait for you to see what they are sharing. Please give a big welcome to Alice!
 Hello again Yellow Bliss Road Readers! I'm Alice W. from Thoughts from Alice, and I am back today with another easy and creative DIY craft, especially if you love arrows and are looking to make your own ornaments this year. These twig arrow ornaments are a good mix of rustic and bohemian styles and would make for great conversation pieces on any Christmas tree.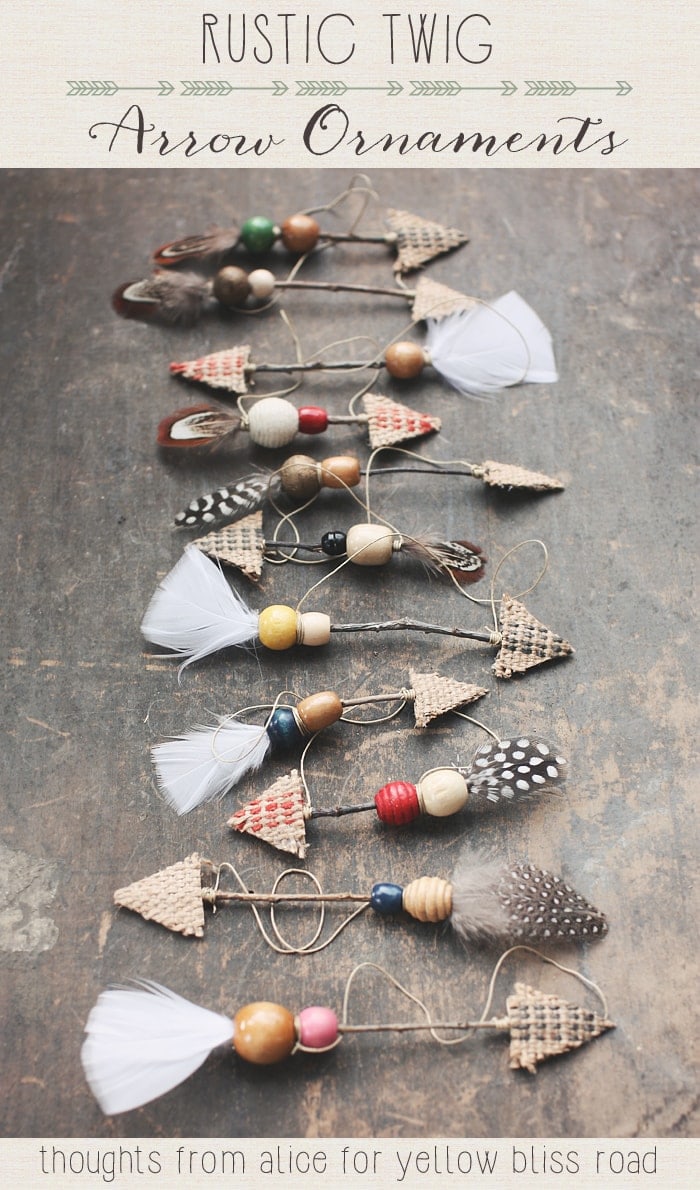 So let's get started…
The supplies you will need include:
-Several thin twigs
-Small feathers
-Wooden beads
-Hemp twine
-Jute upholstery webbing
I purchased the feathers, wooden beads and red striped upholstery webbing at craft stores. The gray striped webbing and hemp twine were vintage finds, but you should be able to find them both at crafts stores or online.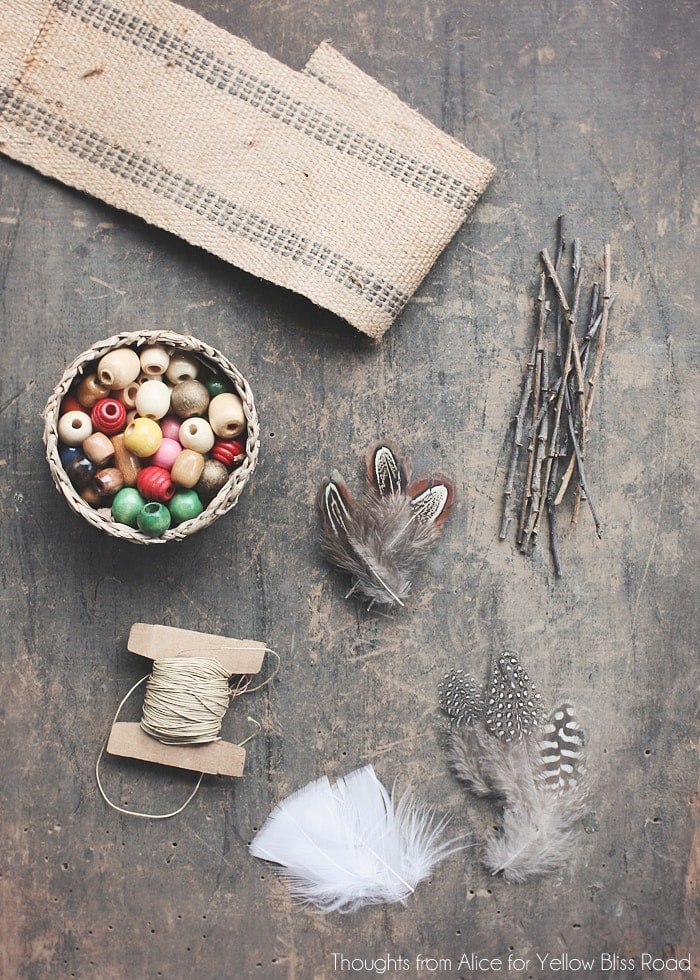 Once you have gathered your twigs, break them into small sizes roughly five inches long, but you can vary them larger and smaller. Dab a small amount of hot glue on one end and adhere a feather. You might need to first cut the tips so that the feathers don't extend too long on the twigs.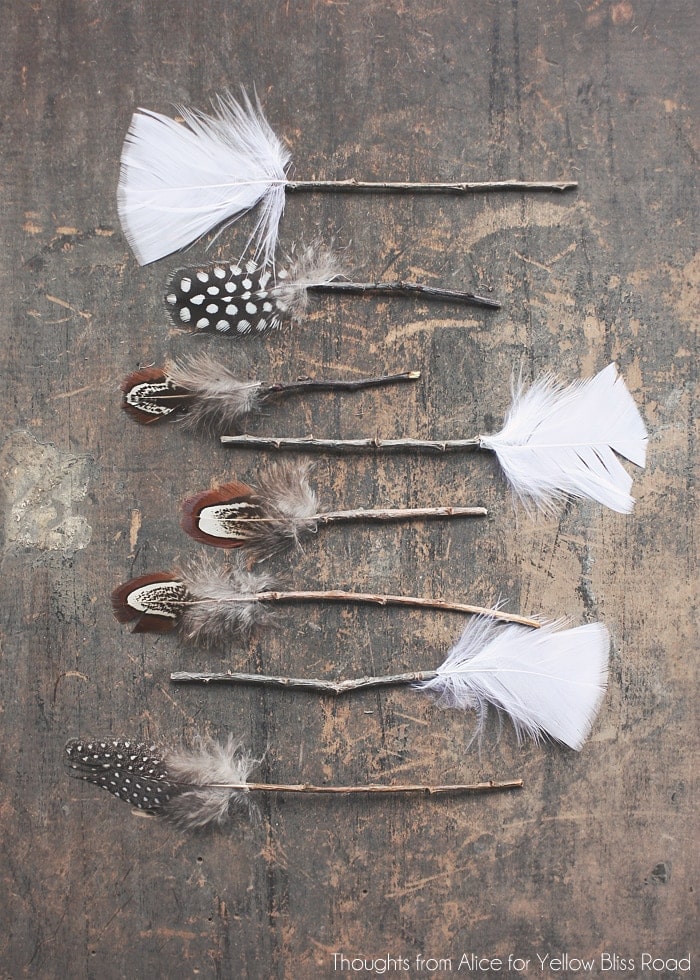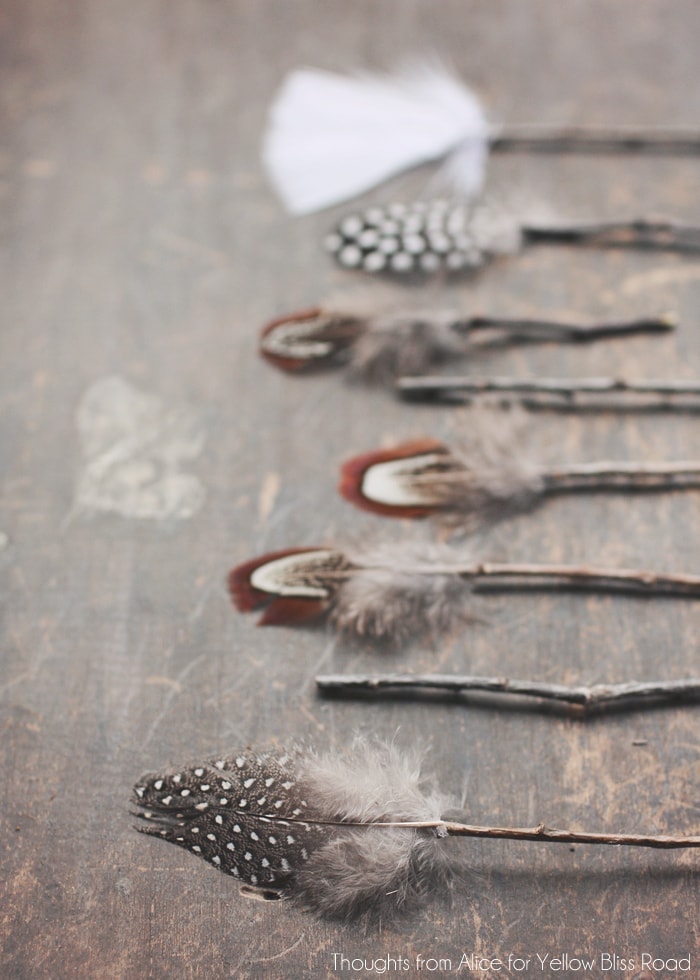 I was really loving them at this stage, but since my holiday style this year is what I am calling, "Boho Cabin", I decided to add some natural and colorful wooden beads. Make sure the beads you select have large enough holes to fit over the twigs. I ended up dabbing a little more glue on the twigs before putting the beads on to make sure they stayed in place.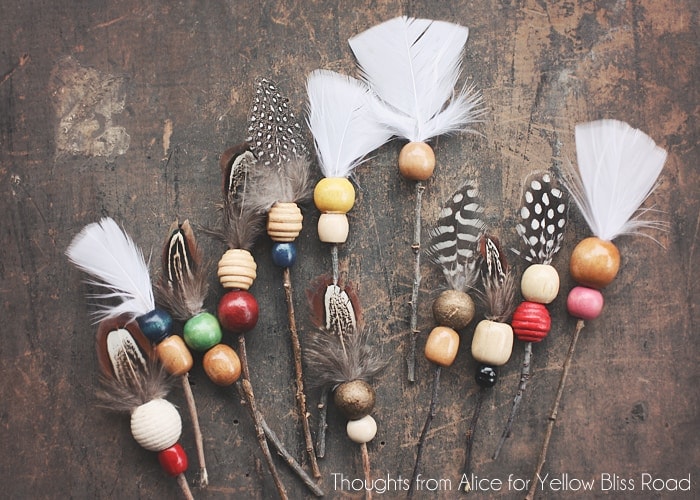 I varied the sizes and colors…this part you can get really creative with! If you prefer an all natural look, you could skip the colored beads. There are so many possibilities!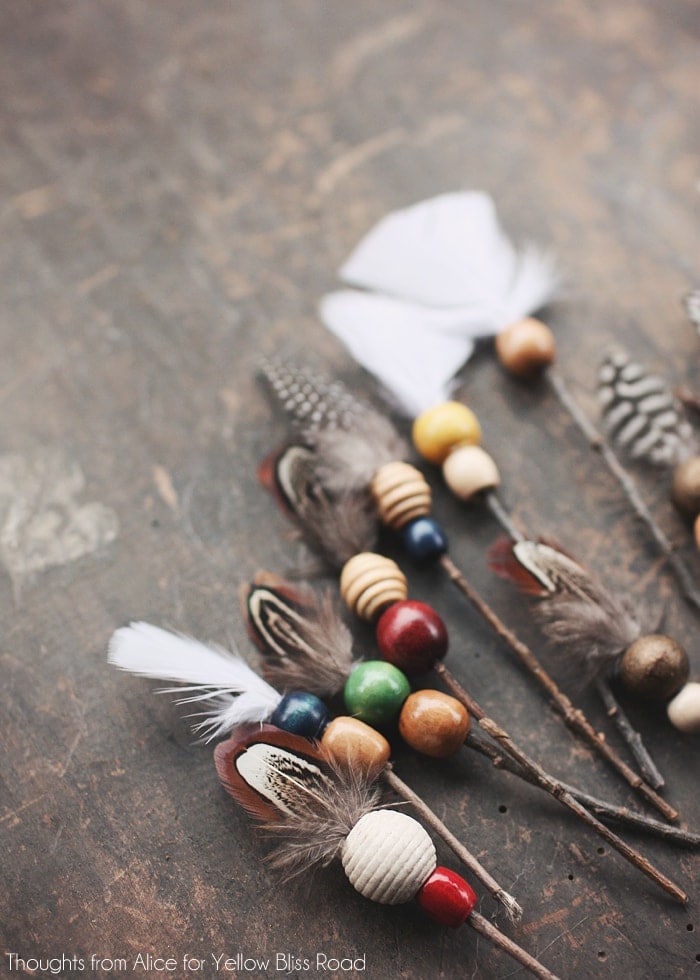 My three year old daughter desperately wanted to help with this project, so I let her to choose some of the beads, which is how we ended up with pink (it's her favorite color). Without her help, I might have left that one in the pile, but I do love how they turned out with the variety of colors (even the pink one). I love how kids can make you think outside the box!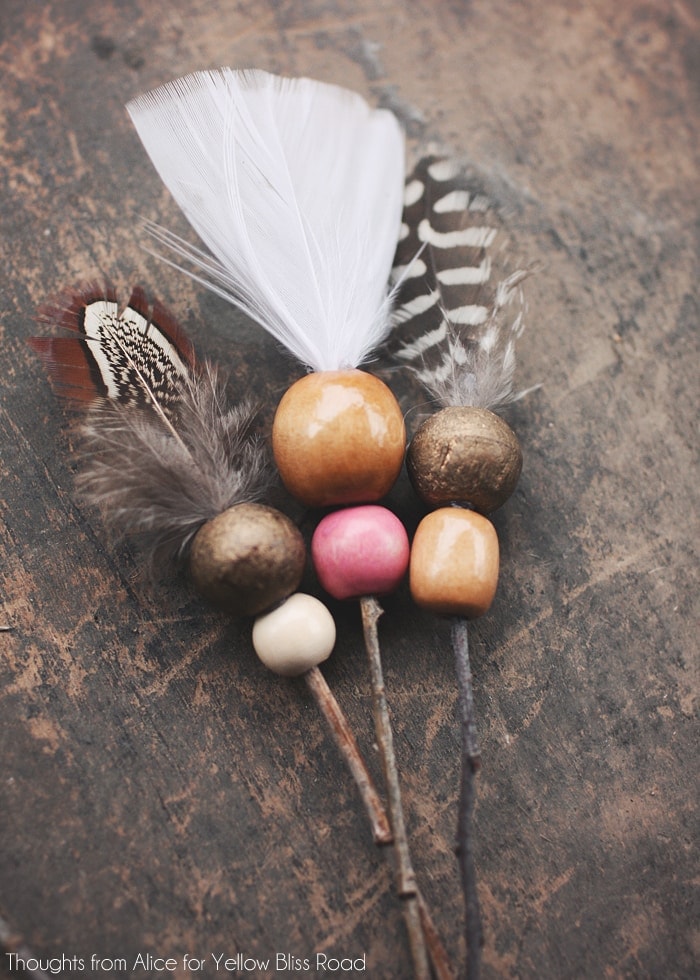 The next step is to make some "arrow heads." For mine, I chose jute upholstery webbing because it is rustic and sturdy,and I love the way it looks. Cut out double triangles for every arrow. They don't have to be perfect. The webbing does fray a little, but once it is glued, it stays together fine.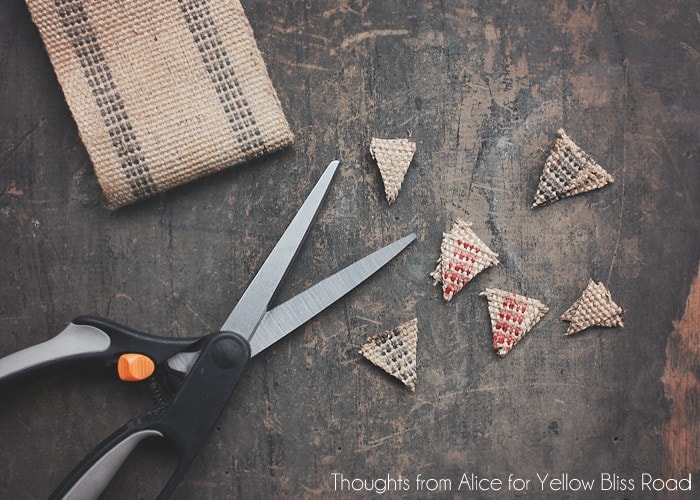 Next, glue one side of the arrow head to the end of the twig. Then glue the top piece on. Press them together to make sure they are secured. You may need to trim the edges up a bit to make them have a sharp point and no frays.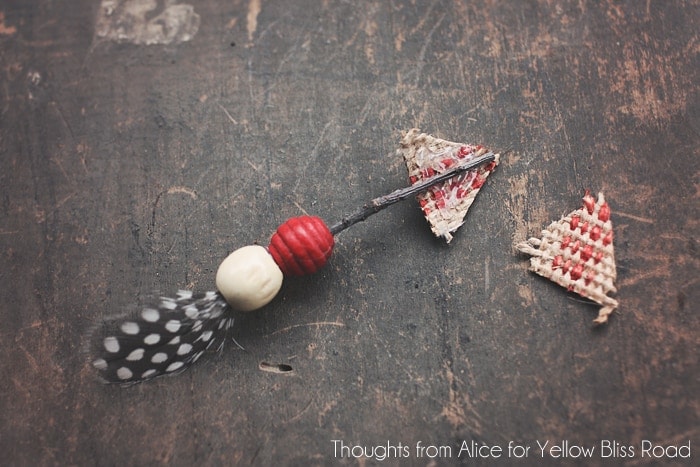 The last part is the most tedious of this project and that is tying on the hemp twine to turn them into ornaments. I chose to wrap the twine around a few times on each end and left enough room in between to hang on the tree.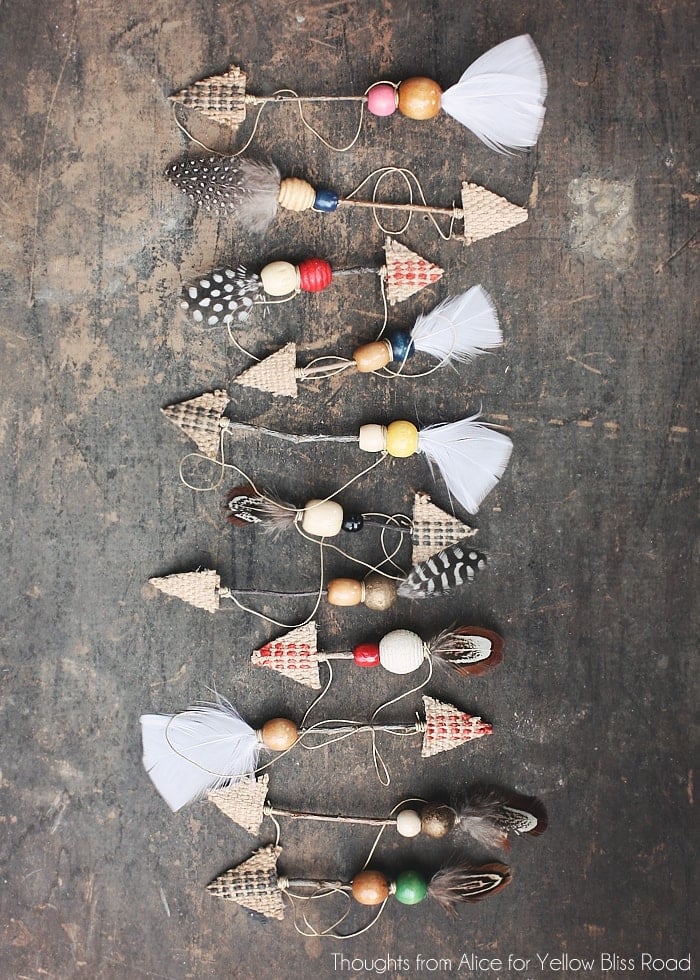 I started tying the twine right behind the arrow heads and then tied at the feather end or in between the beads.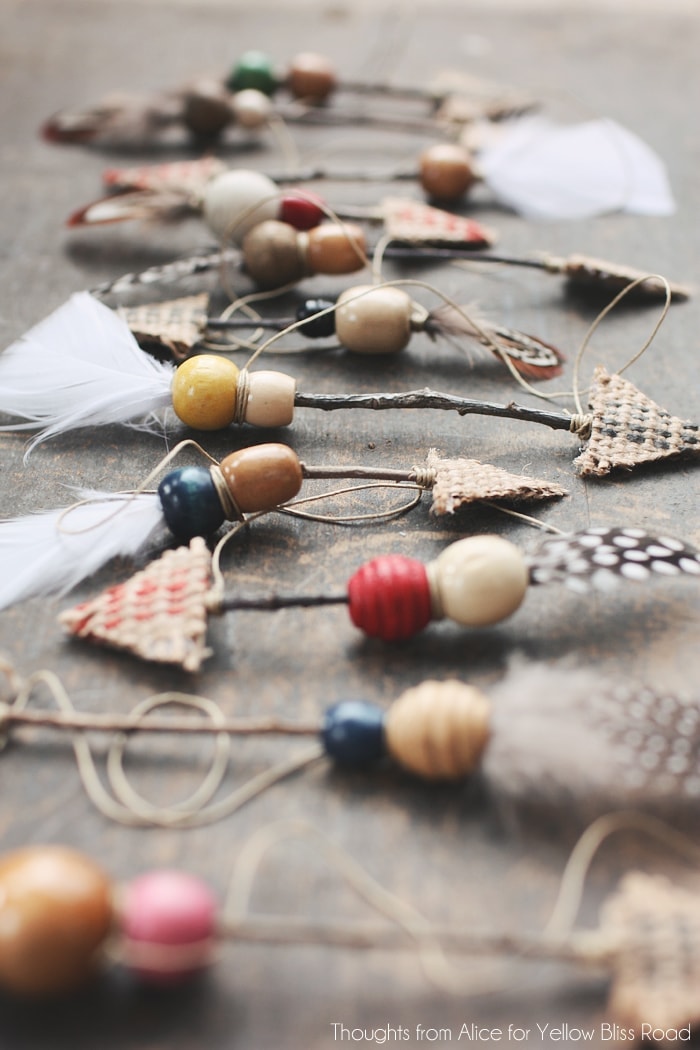 I don't have my Christmas tree up yet, so I decided to put them on a found branch for now. They could also make cute Valentine's decorations!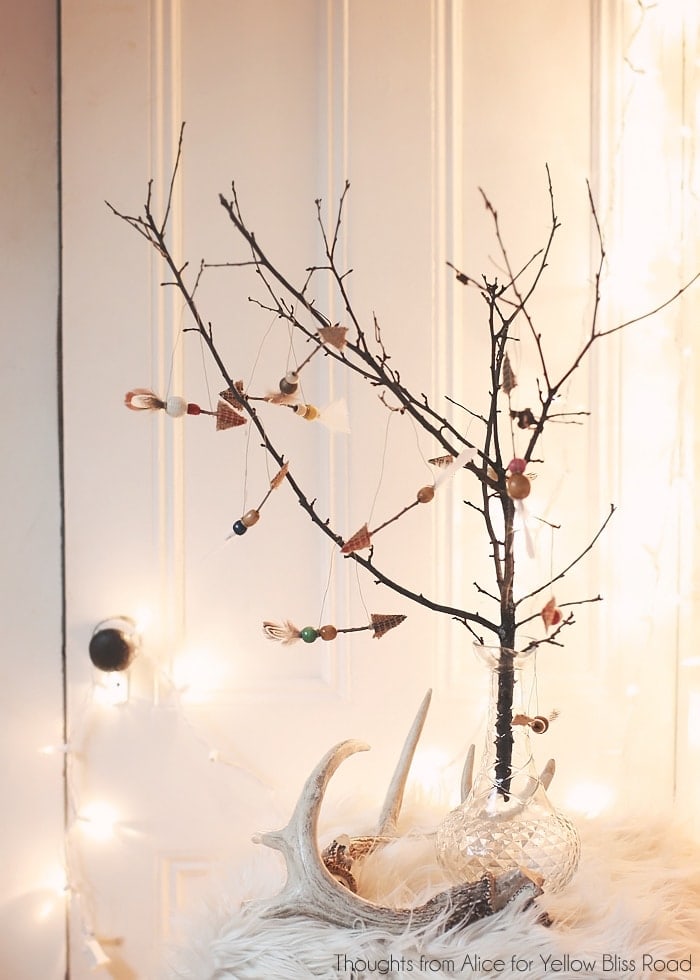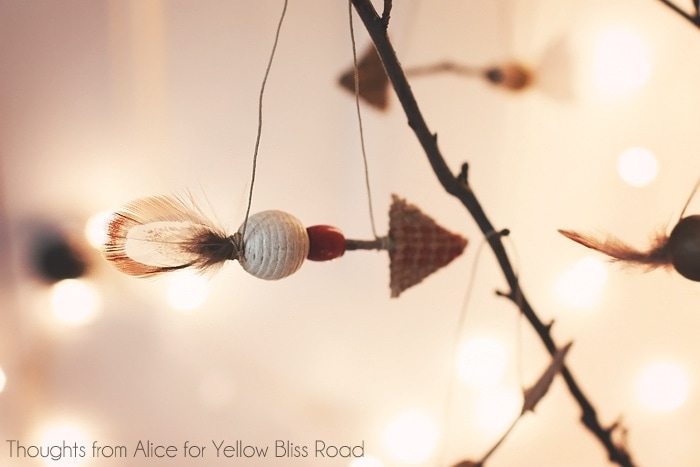 I wasn't sure when I started how they would turn out, but now they are completely inspiring my Christmas tree theme for this year. I can't wait to get it up and decorated! I will be sharing it on my own blog, along with my full holiday home tour on December 1st, so I hope you will stop by for a visit! I also hope you enjoyed this tutorial and have a wonderful holiday season ahead!
Till next time…
~Alice W.
Some of my other posts and projects that you might enjoy: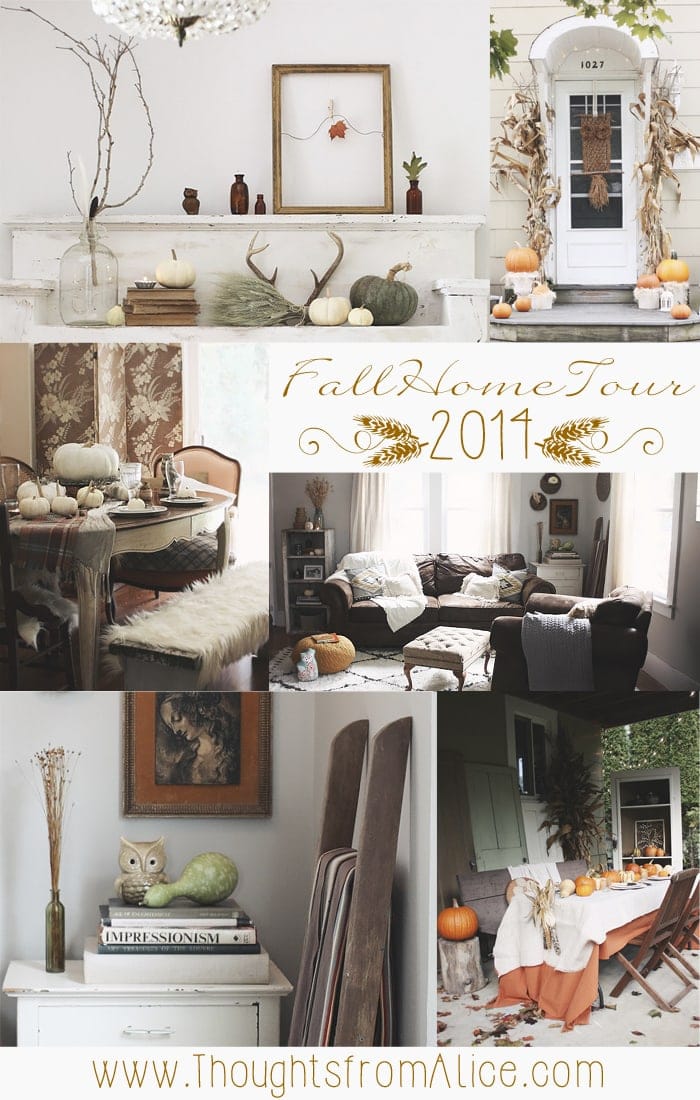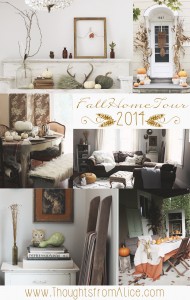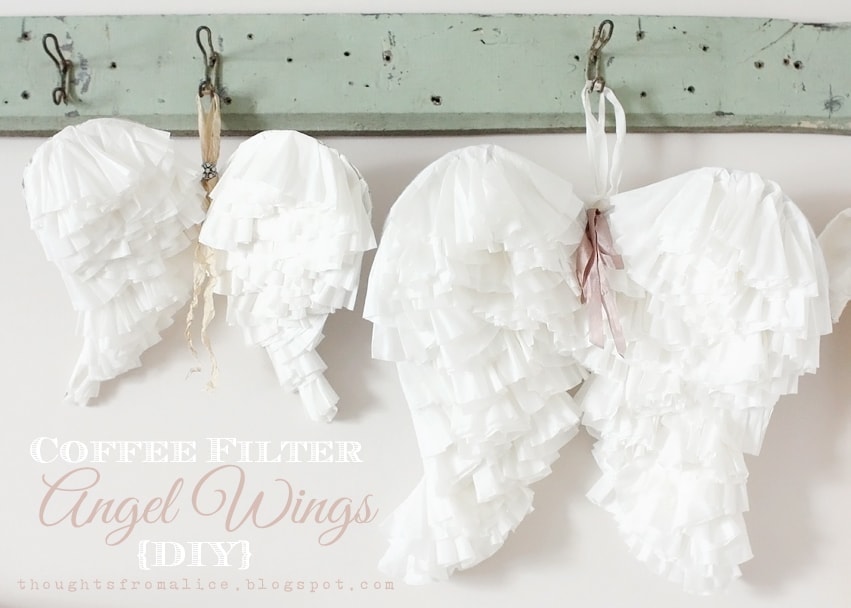 ---
 Thanks you so much for sharing today Alice! It was great to have you visit. If you'd like to see more from the Hello Holidays event, click HERE.