Welcome to the Hello Holidays event at Yellow Bliss Road!
We are in major Christmas countdown mode here at the Road with tons of holiday inspiration for Christmas crafts, Christmas gift ideas, and Christmas recipes & treats. I've got lots of friends stopping by to share some of their favorite projects and I can't wait for you to see what they are sharing. Please give a big welcome to Destiny!
---
 Hi! I'm Destiny from Just Destiny Mag and I'm so happy to be sharing over here at Yellow Bliss Road! Kristin is always putting together some amazing series', so I'm so happy to get to share a project for her Hello Holiday! This gift idea will cost you under $15, depending on what you decide to display! I love the fact the shadow box acts as a gift box but can also be apart of the gift! You can present it all wrapped up or feel free to gift it as is so there is no waiting to see what's in side. There are so many variations for this gift! Think of kitchen supplies with your favorite recipes displayed or even gift to a teacher with teaching supplies and an inspirational quote!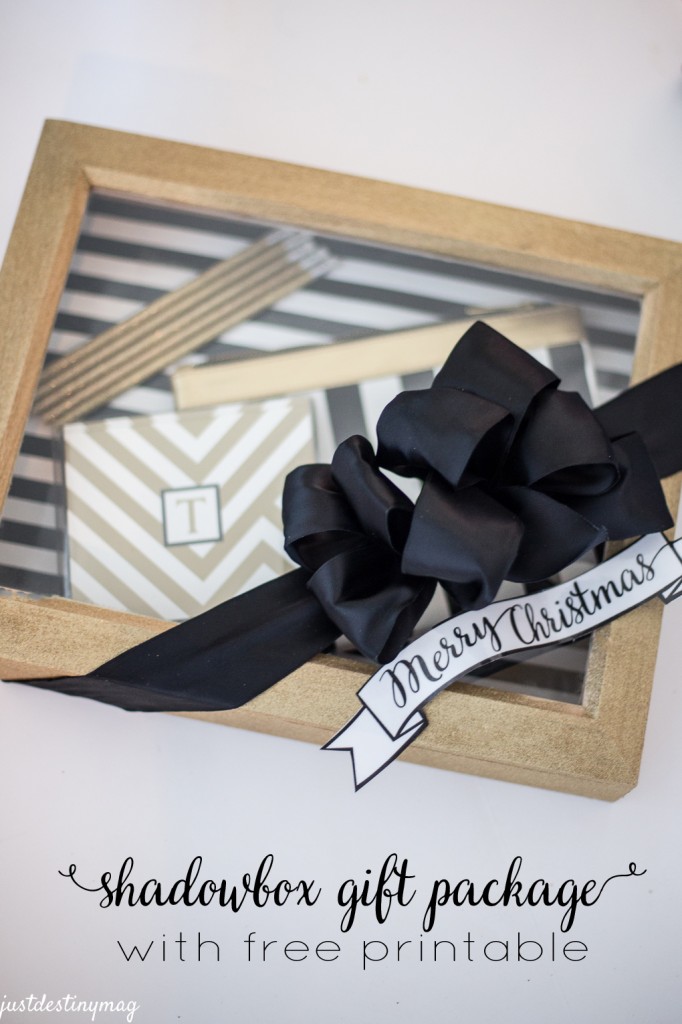 Supplies Needed: Ready to Paint Shadow Box ( Michaels) Krylon Glitter Blast Gold Patterned Paper 3-4 Mini Gifts ( Mine are from Michaels Dollar Section)  Glue dots or any other adhesive 1.5 inch ribbon Printable Tag [line] First tape of the glass part of the shadow box so that you can spray paint the wooden side of the box.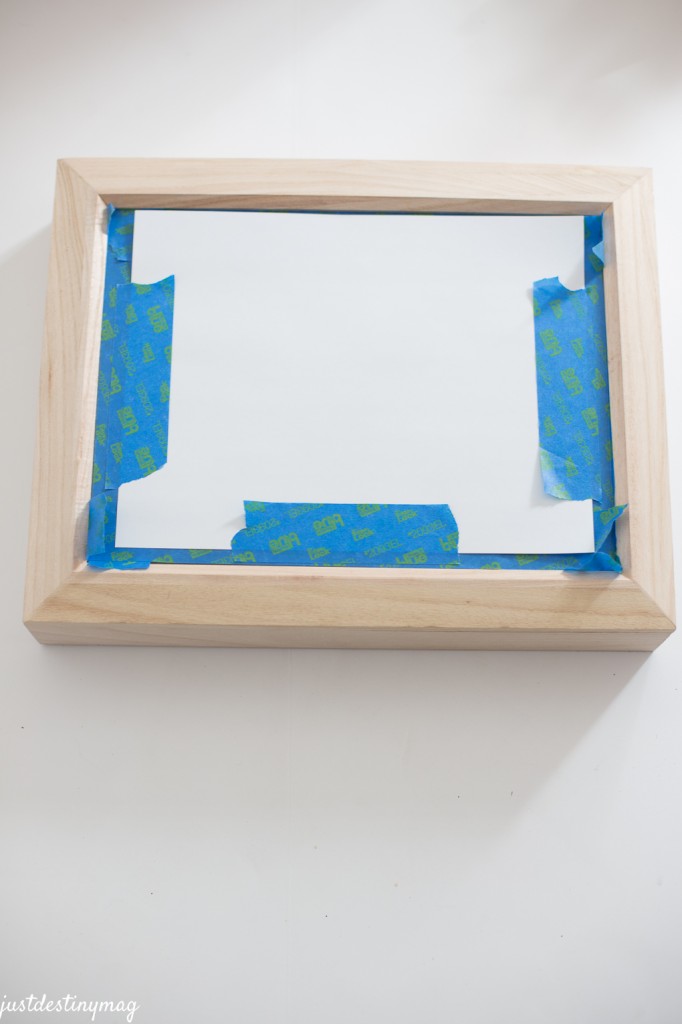 Next, use about two coats of glitter blast in gold ( or any other fun color) to cover the entire box. Allow about 1 hour in between coats. After 3-4 hours add a clear coat on top for extra protection.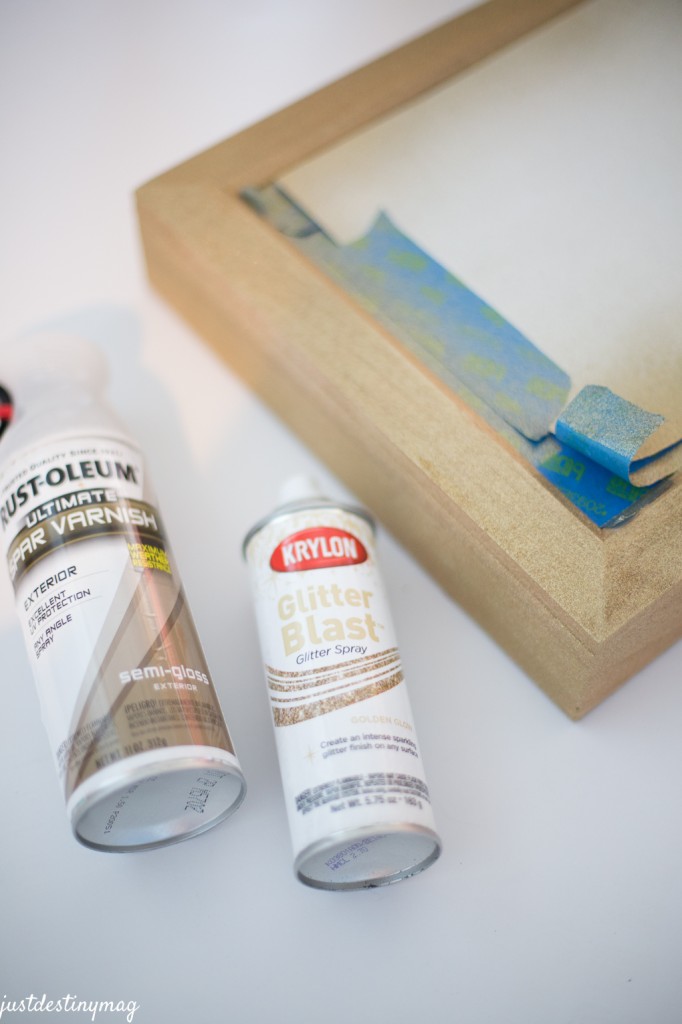 Once your shadow box is dry, line the back of the box with a fun patterned paper! I got this wrapping paper from Michaels! Secure it with adhesive.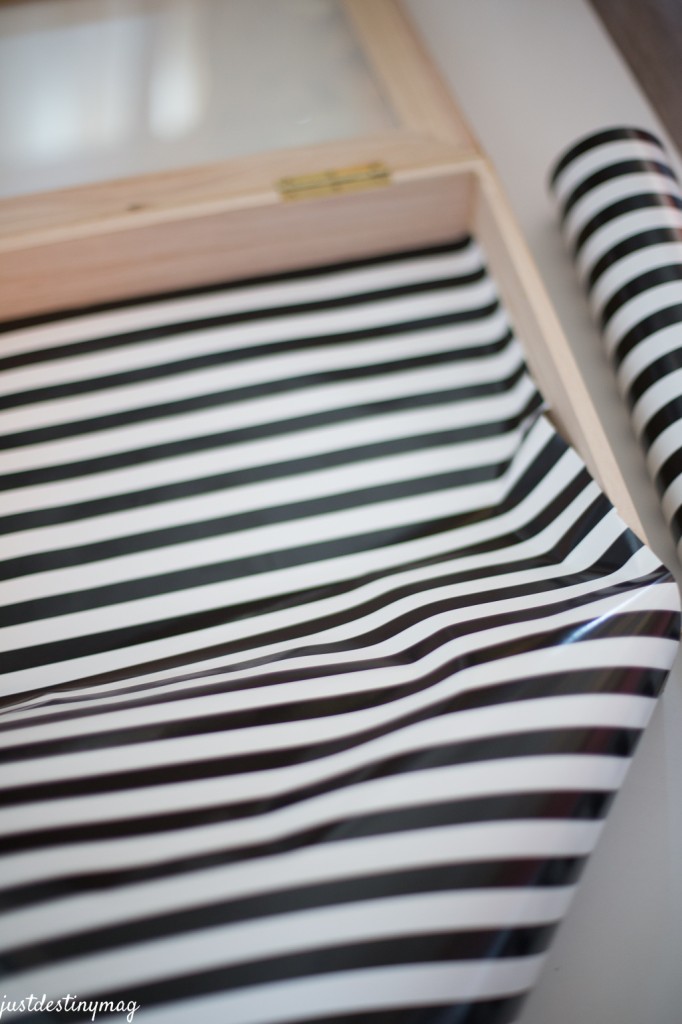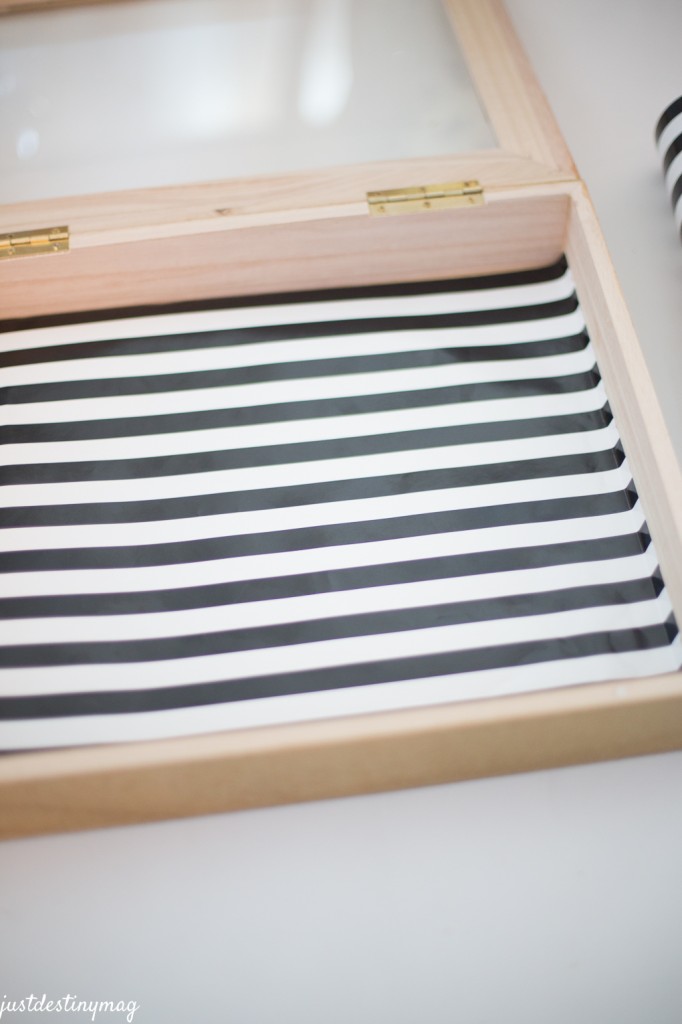 Then arrange the gifts in the box and use glue dots to adhere items so they stay in place! You can find glue dots in the craft adhesive section!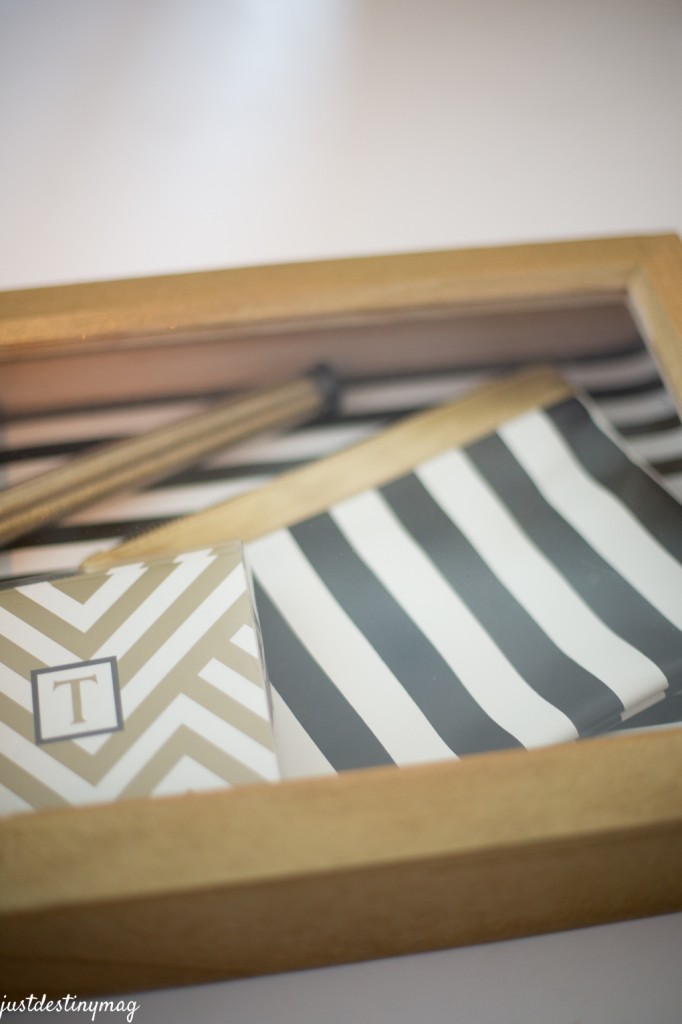 The last thing I did was tie the box with a simple satin ribbon and added these mini Merry Christmas tags I made for my tree this year! Super cute right? Again all you need to to is add some adhesive to the back of the tag so it stays in place.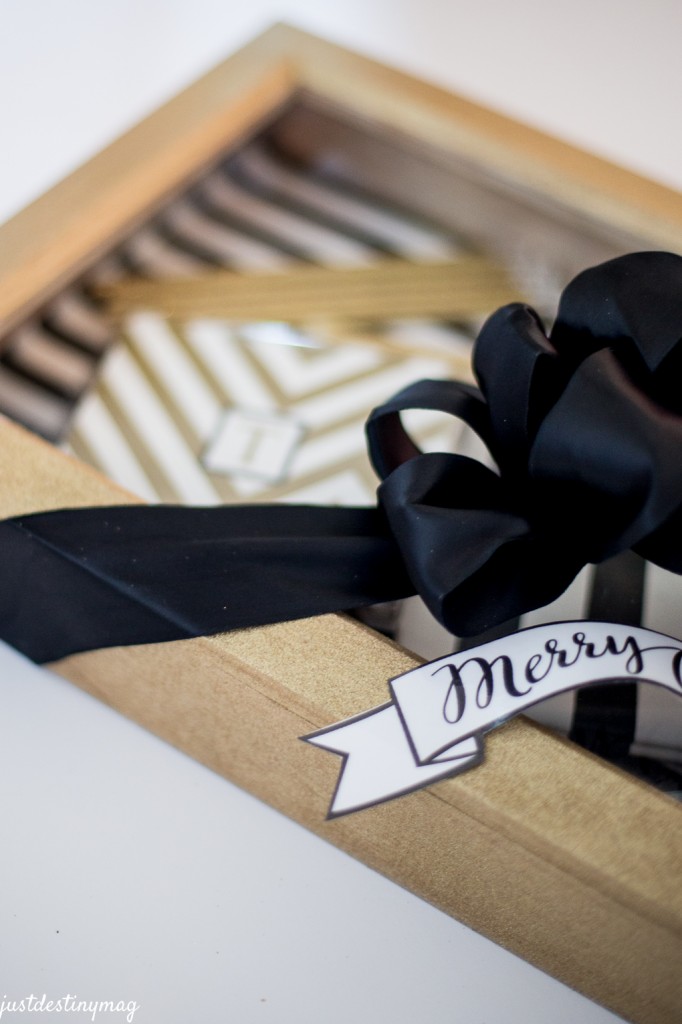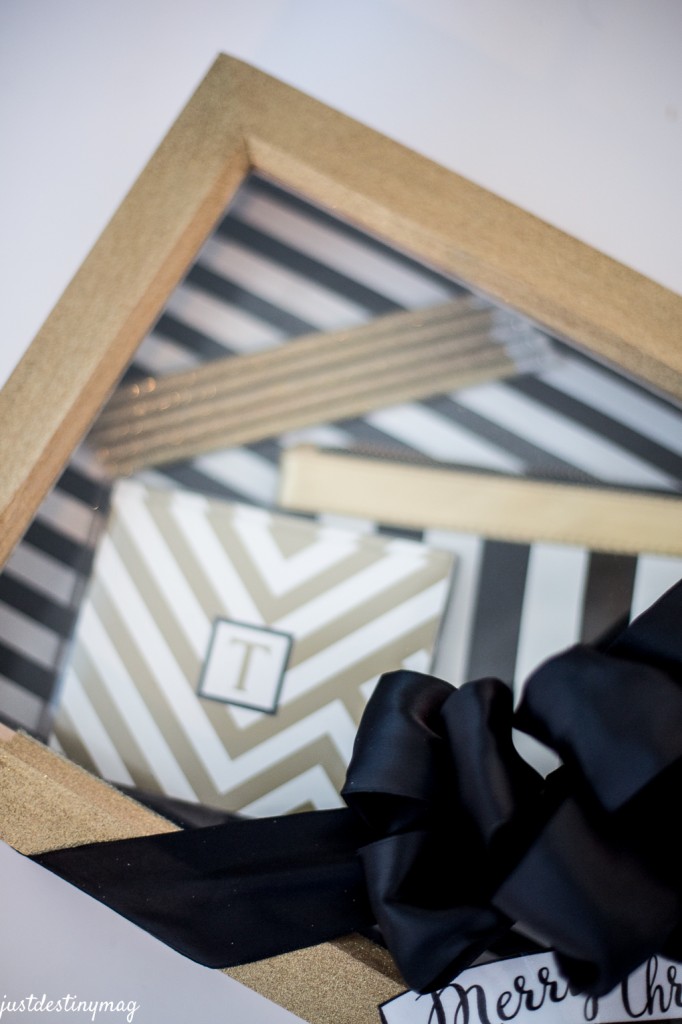 Thanks again Kristin for having Just Destiny today! I would love for you to visit Just Destiny Mag for some fun Christmas projects we've been working on this year like this Simple Christmas Wreath and my GORGEOUS Black and White Christmas Tree!
---
You really have got to check out that tree – it is out of this world!!
 Thanks you so much for sharing today Destiny! It was great to have you visit. If you'd like to see more from the Hello Holidays event, click HERE.