Handmade Ornament: DIY Rustic Twig Star
Welcome to the Hello Holidays event at Yellow Bliss Road!
We are in major Christmas countdown mode here at the Road with tons of holiday inspiration for Christmas crafts, Christmas gift ideas, and Christmas recipes & treats. I've got lots of friends stopping by to share some of their favorite projects and I can't wait for you to see what they are sharing. Please give a big welcome to Marie!
---
Hello friends! I am so excited to be visiting here at Yellow Bliss Road. Today I am going to share an easy DIY Rustic Twig Star. I love sharing fun tutorials on Blooming Homestead and these beauties are no exception! These make a beautiful addition to holiday decor and are so fun and easy to make. You can make these any size depending on what size of twigs you decide to use.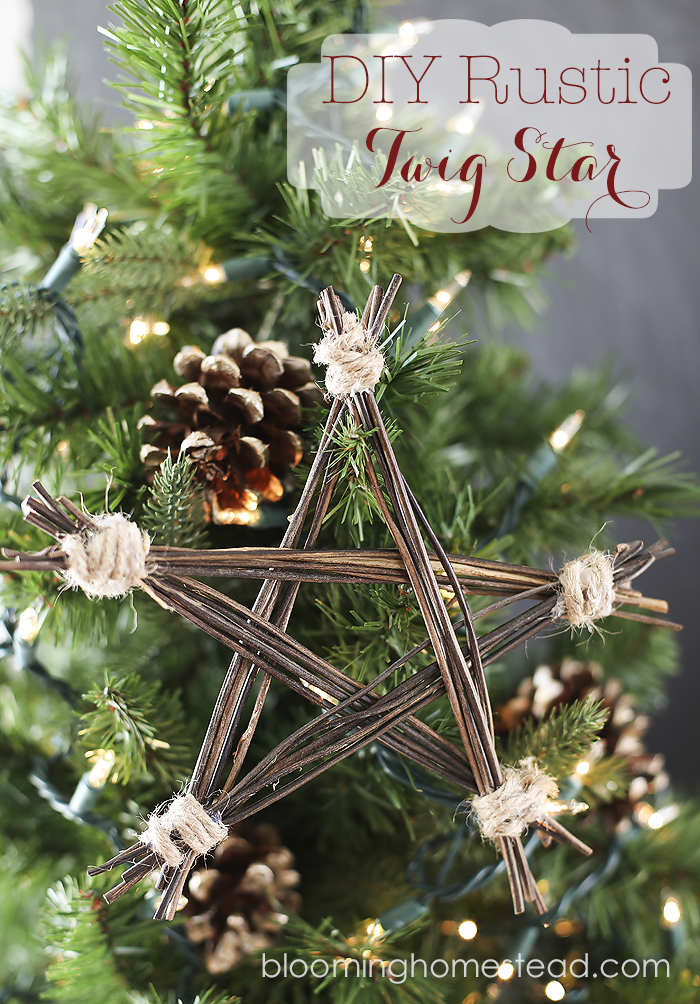 Supplies:
twigs
jute
hot glue gun and sticks
First off you want to gather your twigs. I bought a bundle from the craft store that were all cut to the same length.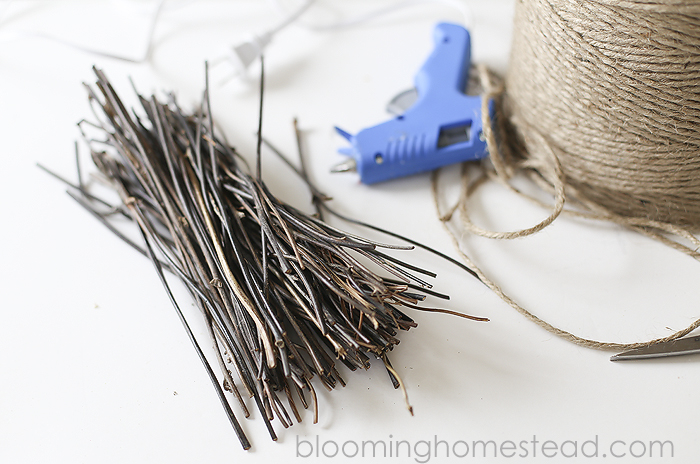 Bundle 5 bunches of (5) twigs each together. Using 2 of your bunches,
dab the edges with hot glue and start wrapping the jute around the ends
connecting the 2 bunches together. Secure with hot glue as you go along.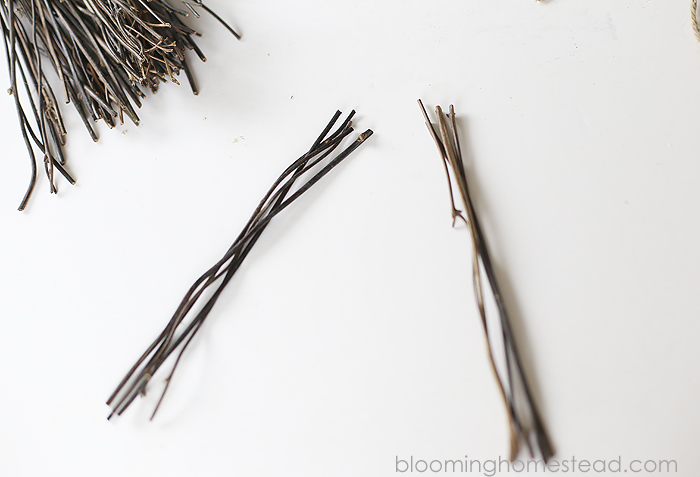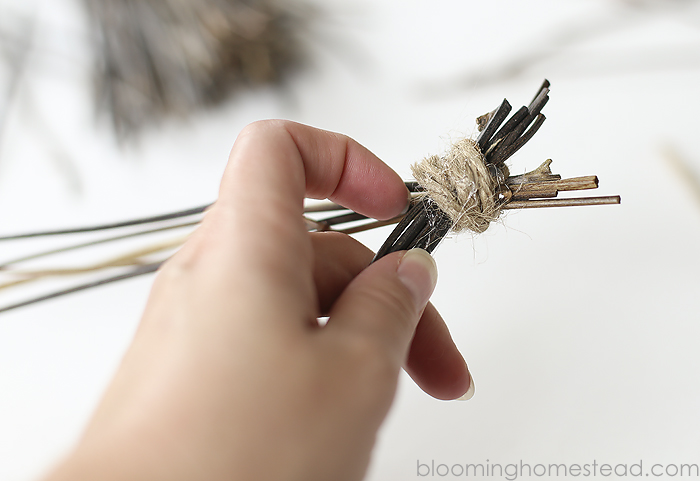 When you have your 2 bunches connected, you'll start adding on another bunch to connect. You'll keep working on connecting the twig bunches together, in the same fashion as drawing a star.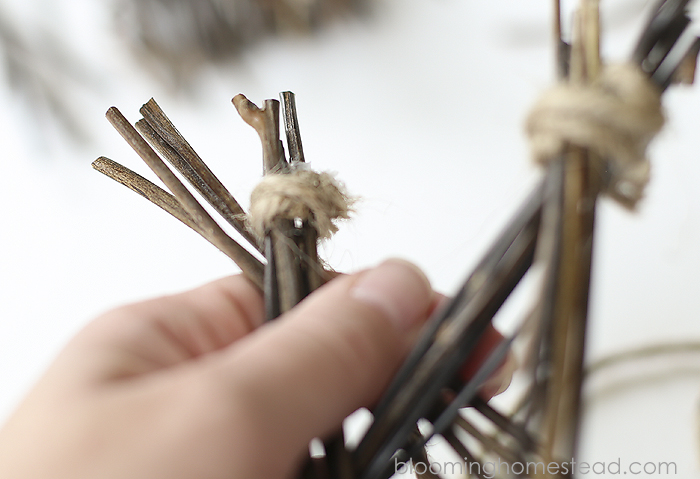 Keeping going until you place your last bunch to finish off your star.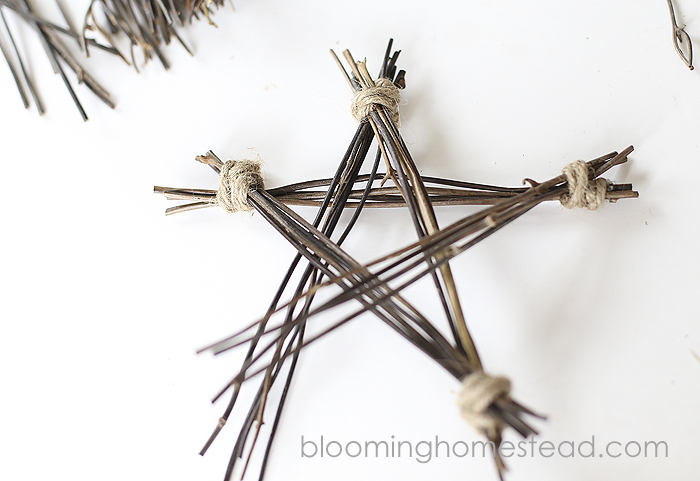 And that's it! You'll have a beautiful rustic star!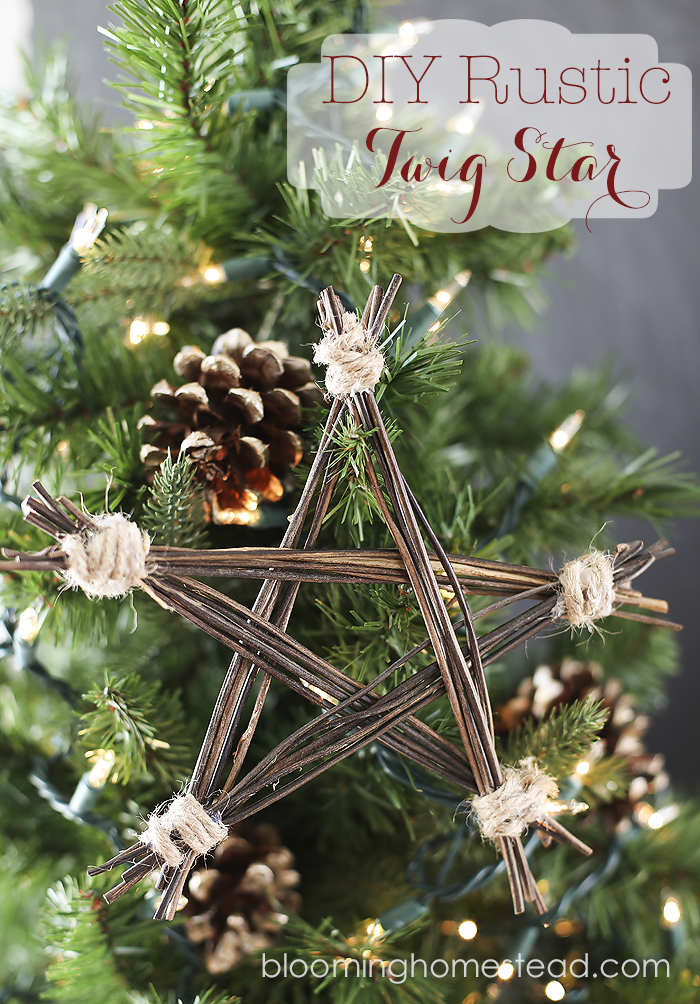 Thanks so much for having me Kristin! Come check out my other Christmas Projects on Blooming Homestead, and keep up on the latest project on pinterest, instagram, and facebook.
---
Thanks you so much for sharing today Marie! It was great to have you visit. If you'd like to see more from the Hello Holidays event, click HERE.