There is just something about a pot of homemade soup that warms the heart. My Homemade Tomato Soup is sure to do just that! This recipe makes a large pot so be sure to invite friends or family over to share. Or you could just keep it all to yourself. You can eat on this for days.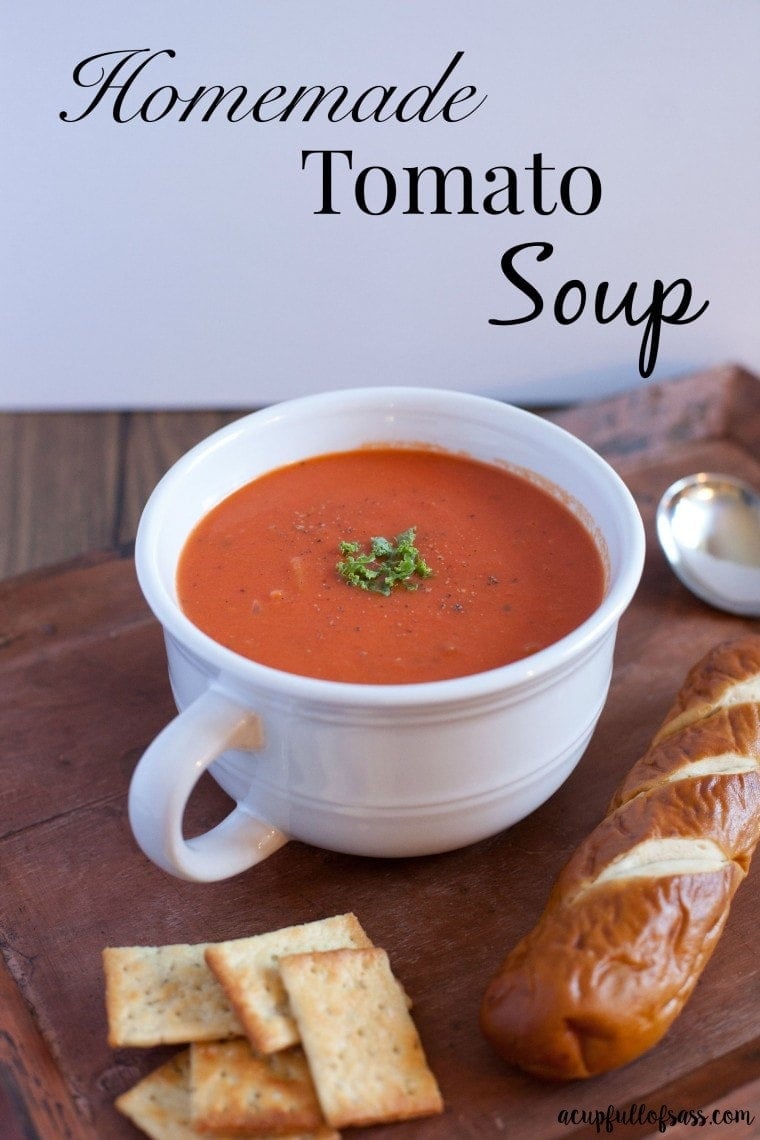 This tomato soup is so creamy and loaded with flavor. After this you will never want to eat soup from a can again. Not to mention this recipe is a lot easier than you might think. Okay so there are a few extra steps in comparison to just opening a can of soup. But trust me, you will be so pleased!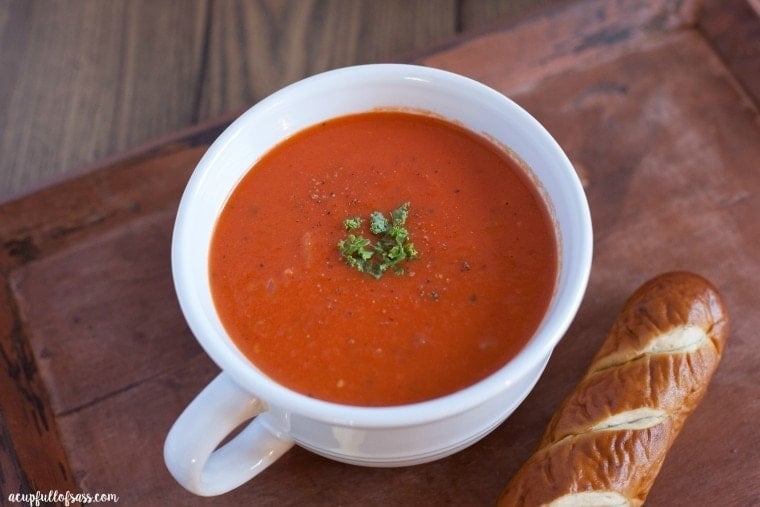 Serve with a warm slice of bread, grilled cheese or crackers. Yum!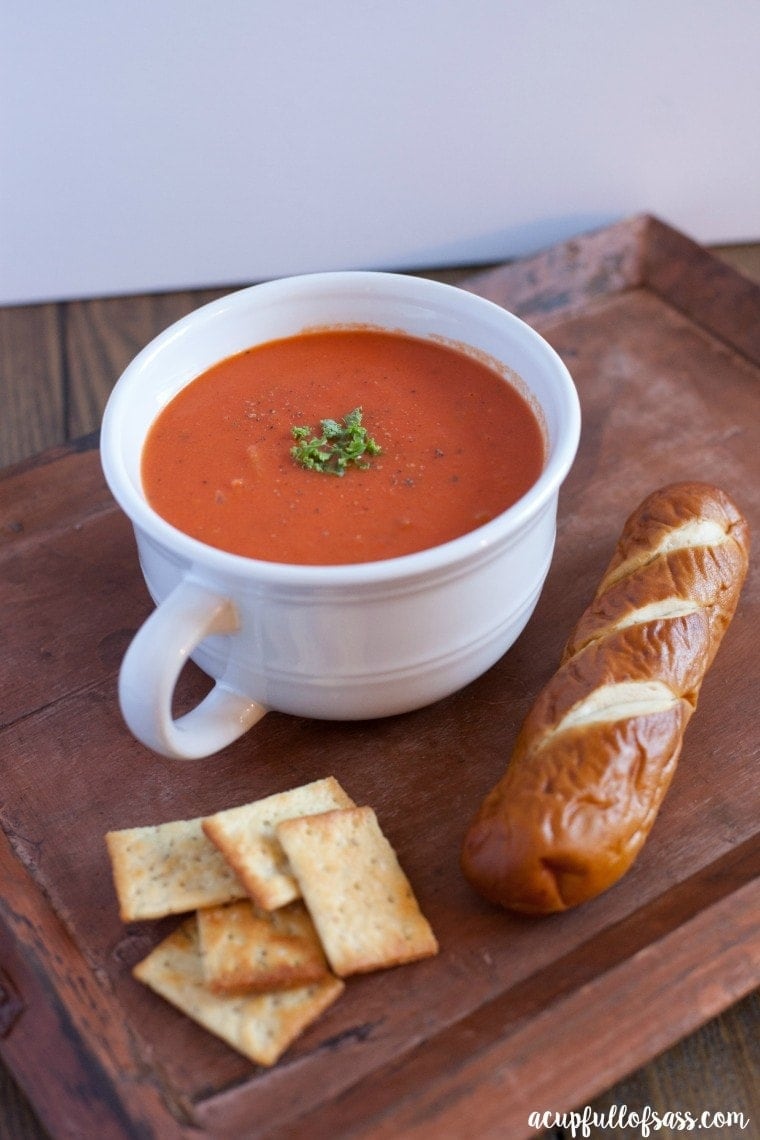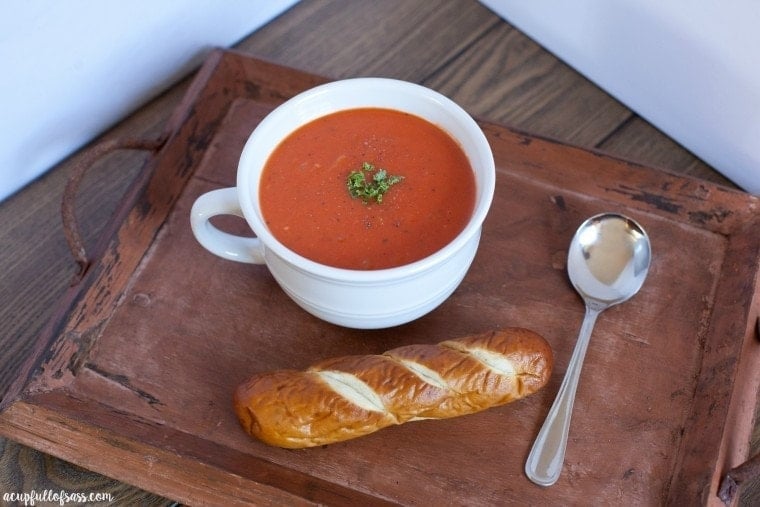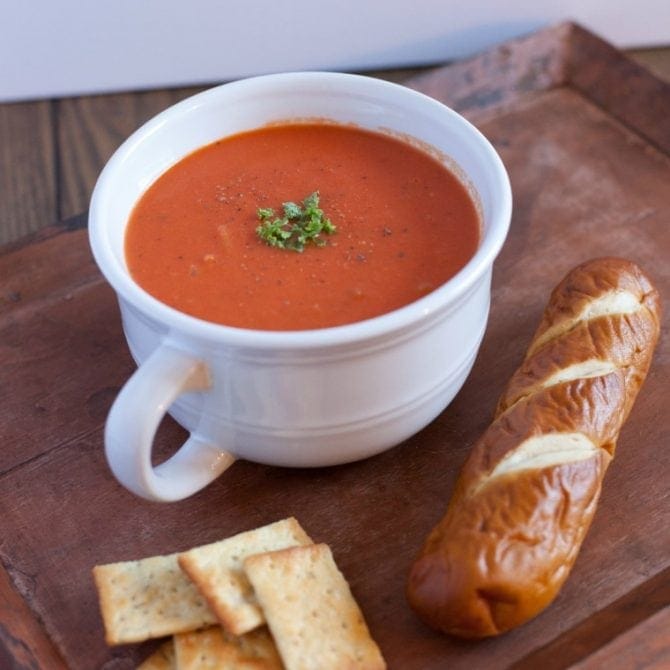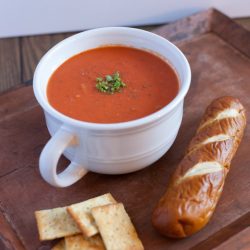 Homemade Tomato Soup
Ingredients
1 teaspoon butter melted
2 cloves of garlic minced
1 cup of onion diced
1 cup of tomato juice
2 cans 28 oz. of whole peeled tomatoes
1 cup of chicken broth
3 Tablespoons of sugar
1/4 teaspoon oregano
1/2 teaspoon basil
1/2 cup whipping cream
salt and pepper to taste
Instructions
Melt butter in dutch oven or stock pot over low to medium heat.

Add onions and cook until translucent. About 5 minutes.

Add minced garlic and cook for an additional 2 minutes.

Next add the cans of whole tomatoes with the juice, chicken broth and tomato juice.

Add sugar, oregano, basil, salt and pepper and mix well.

Add whipping cream and mix again.

Bring to a boil then reduce heat and and cover with lid. Cook on low for 15 minutes.

Let slightly cool and transfer in batches to a blender and puree soup until smooth.

Return soup to pot and warm throughly.

NOTE: Puree soup in small batches and make sure soup has slightly cooled.
You can freeze this soup in an airtight containers for up to three months. I hope you enjoy this soup as much as my family and I do.
Check out more Fall favorites we love: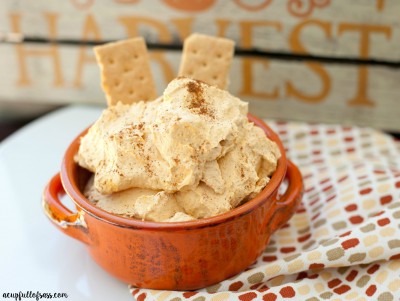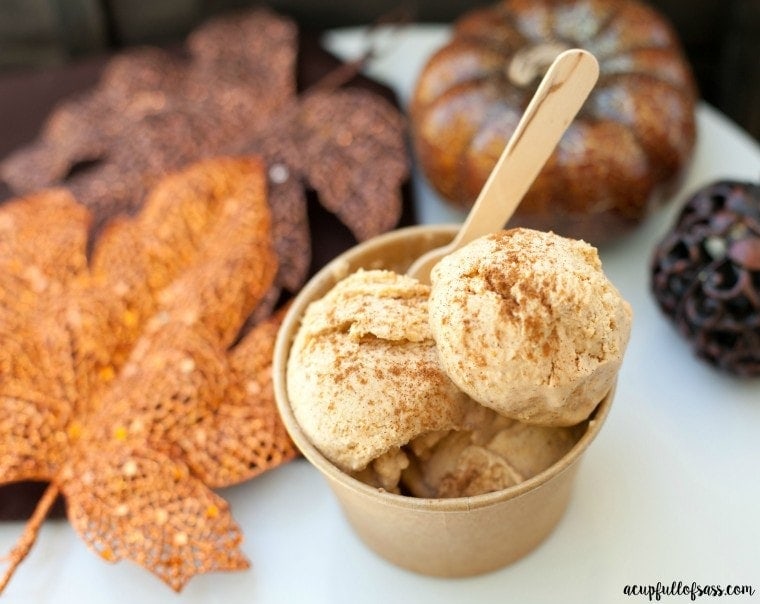 For more delicious soup recipes, try these:
Tortellini Tomato Soup with Spinach and Sausage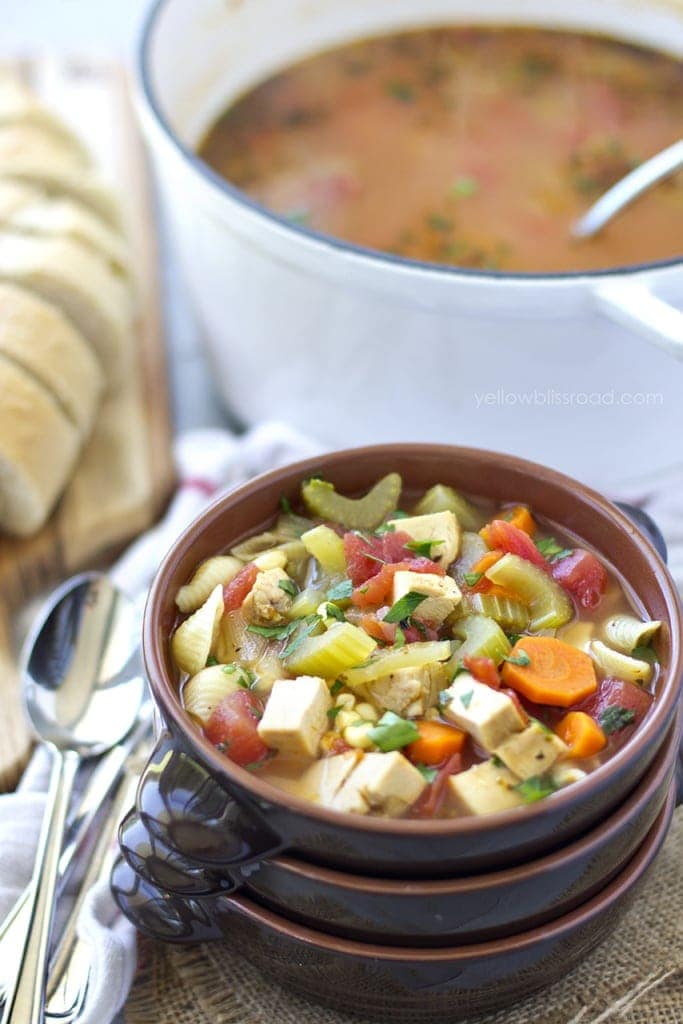 For all dinner recipe go HERE and for all recipes go HERE.