How to Create a Faux Weathered Look for Clay Pots
The other day I shared my bright and cheery summer porch, and promised a tutorial on how I made the faux weathered pots.
It was quite possibly one of the easiest projects I've done.

What you need:
Clay pots, any size
2 paper plates
Small-medium sized paint brush
Pure white primer or flat paint
Furniture wax
Plastic spoon or knife
Sanding block
First, dust your pots off with a dry rag to make sure no clay dust is present and to get them ready to paint. Pour your primer onto a paper plate, and add a little wax. Mix well with a plastic spoon or knife until smooth.
Sidenote – I planned to just use some primer since I wanted something with a very matte, almost dusty finish. Following my friend Kristin's advice (here), I mixed in a little furniture wax (Miss Mustard Seed's to be exact – but you can certainly use any you might have on hand) to give a little added durability.
Dip your brush lightly into the paint, just enough to barely cover the bristles, then swipe it several times onto the clean paper plate to remove excess. You're going for a dry brushed look and don't want to saturate the pot with paint. (For detailed instructions on how to dry brush, check out this article on Design Sponge).
Brush paint all around your pot.
Since you are using very little paint, they will dry quickly. I did three pots and by the time I had finished painting the third, the first was completely dry.
Take your sanding block and sand all around the pot in the direction of the paint. I used both heavy and light pressure to leave some spots with more paint than others, to make it look as though this happened naturally.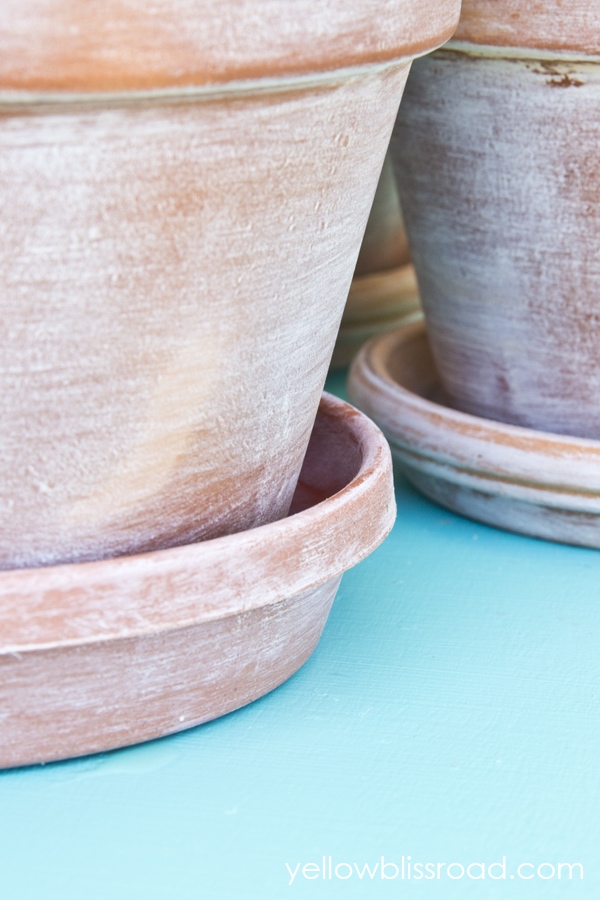 You may or may not notice that the base of the pot on the right is plastic – that's right, this technique works on plastic too!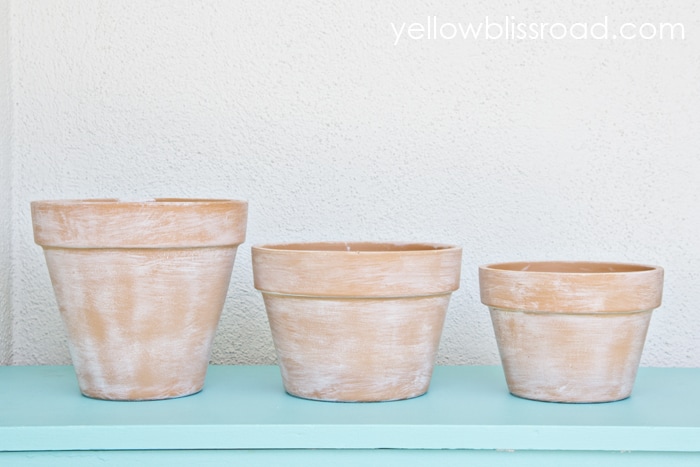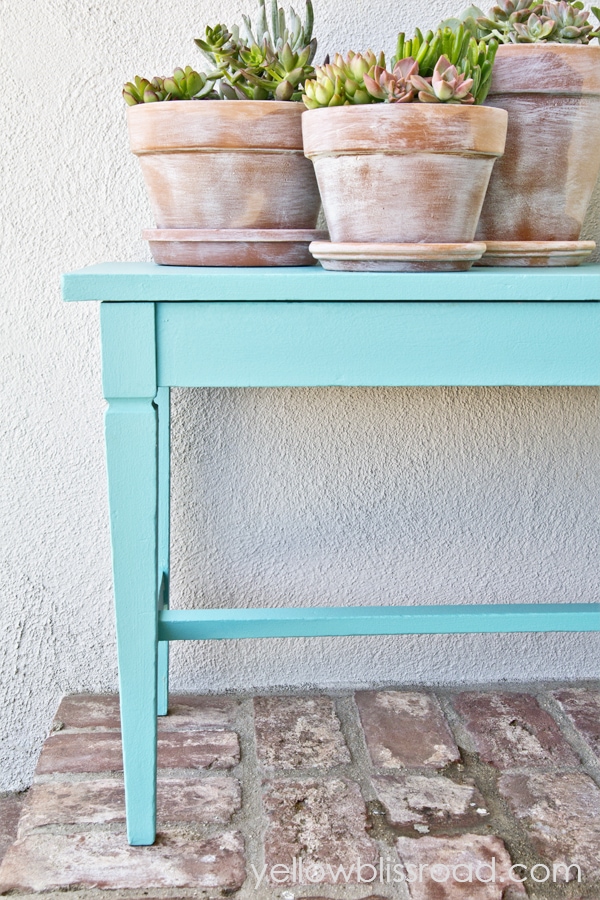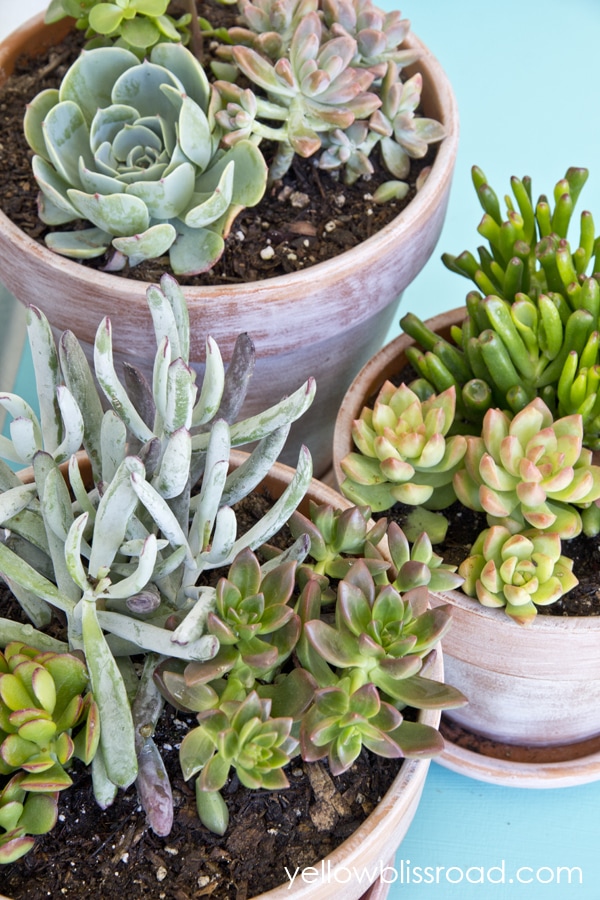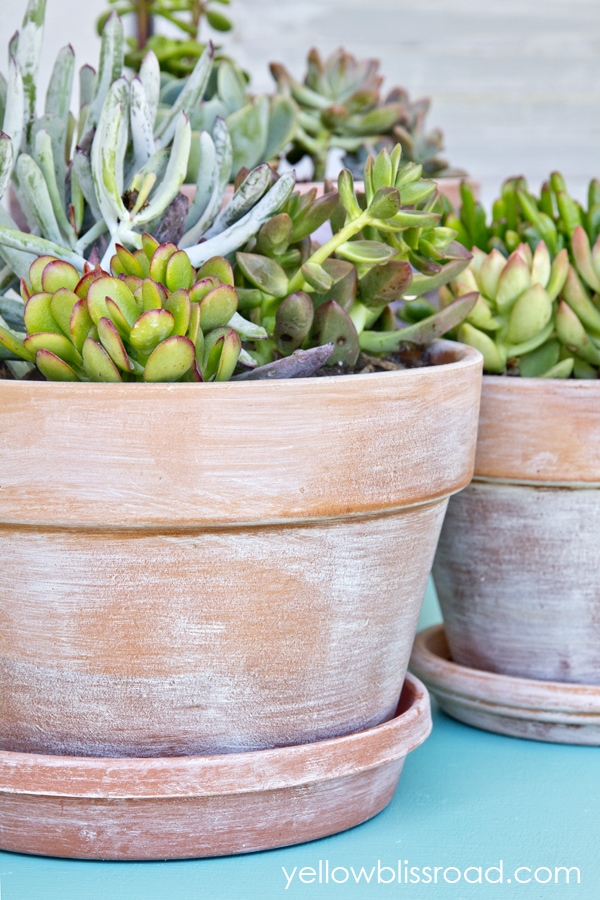 My summer porch with it's pretty pots and bright blue bench and others special summery touches makes me so very happy!
Bench before/after coming soon!
Linking up with: Fox Hollow Cottage,  i heart naptime