How to Download and Install Fonts to Your PC
I have always been a fonts hoarder. I have over 1000 fonts on my computer, and I add more each week! I love the way that choosing just the right font can completely change the feeling of the text, and really drive your point across.
I work on computers all day; between my "day job" and my graphic design business, I spend hours upon hours looking at fonts, downloading and installing them each week. I love sharing my favorites with you, but I realized that you probably don't spend your life at a computer like I do, and maybe you don't know how to download those fonts once I share them with you!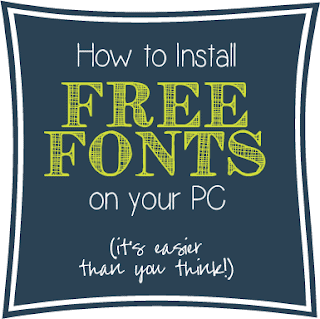 I promise, it's not hard to do!
First you need to choose your fonts. My favorite site for free fonts is dafont.com. There are so many fonts to choose from, it can get overwhelming, but they have lots of categories to help you narrow it down.
Once you've selected your font, click the DOWNLOAD button.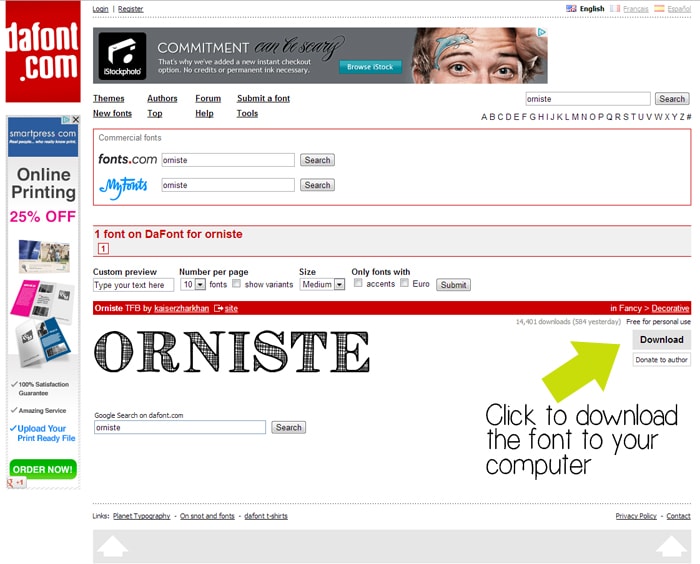 Depending on your computer (I have Windows 7), you will need to find the folder the font downloaded to, whatever your default download folder is. Mine will automatically pop up once the file has been downloaded.
Because the files are large, they are downloaded in "zipped" (or compressed) files, and the font file needs to be extracted. (Sounds painful but I assure you it is not!)
In Windows 7, you will see a button at the top of the folder that says "Extract all files." Alternately, you can right click on the file and select "Extract all."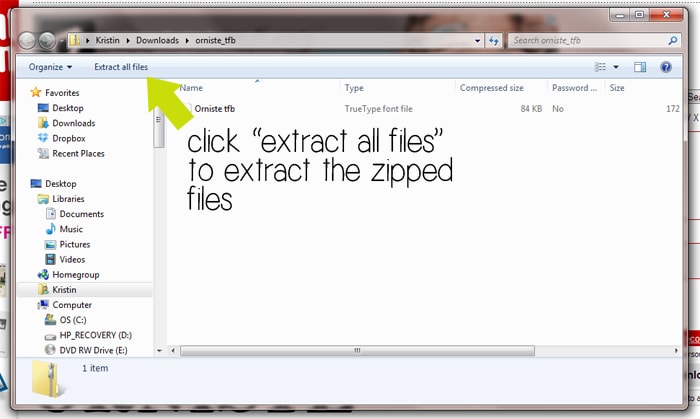 Once extracted, another file folder will pop up. At this point, you're almost finished!
Right click on the font and select "Install."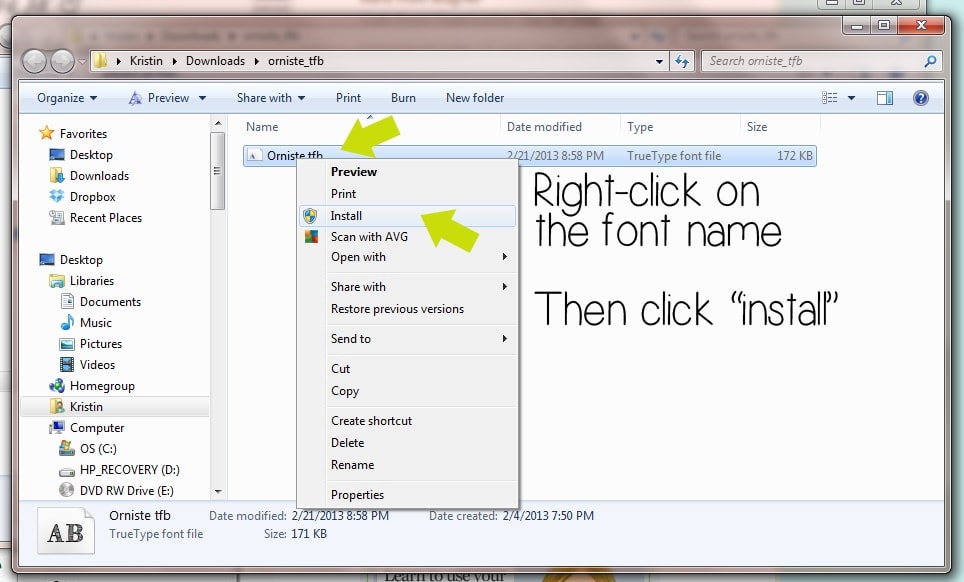 And you're done! You can now use your free fonts to pretty up your pictures, flyers, and more.
Another method would be to "drag and drop" once the files are extracted. You would need to find your fonts folder, by opening up the control panel (start menu > control panel > fonts). Once both folders are open you can drag the font file to the font folder.
Have a MAC? Beth from home Stories A2Z showed us how to install fonts on your MAC here.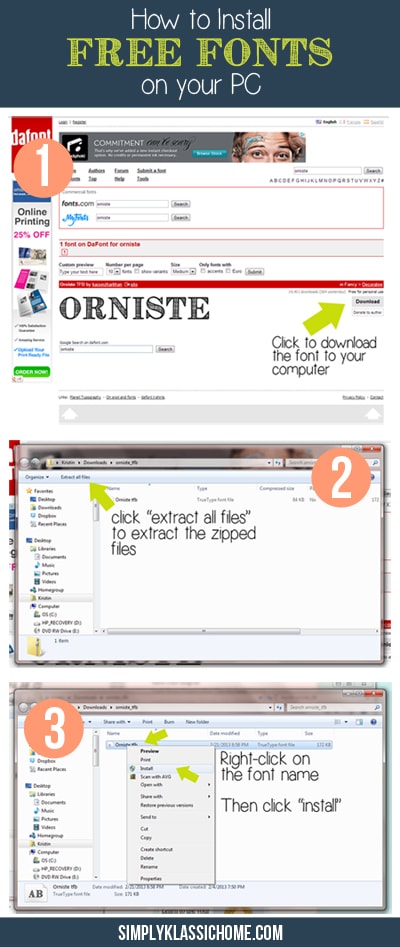 If you have any questions, or have trouble, feel free to leave a comment or
email me
.