Welcome to the BBC! The Beginner Blogger's Club is a month-long series of posts that include both beginner blogger features and tips from the pros. For more information on the series, read the full BBC post
here
.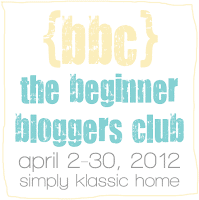 When you visit a blog, what's the first thing you look at? When you are browsing through linky parties, what makes you click? It's the photos! A good quality photo can make or break your posts, as today's mentor will show you.
I'm so excited to introduce (well, I'm sure I don't need to introduce her, since you probably already know her, right!?) Kim from Savvy Southern Style.
Welcome, Kim!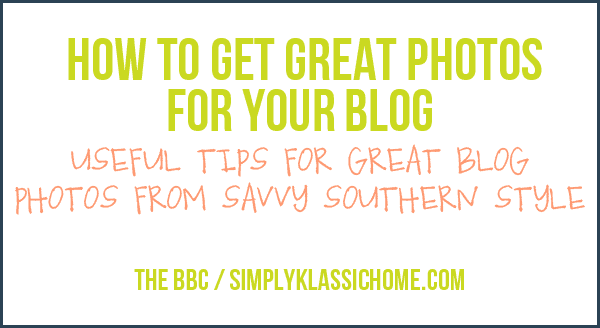 Thanks, Kristin for inviting me to be a part of this BBC series. I am honored to be one of the mentors. I will be reading all the other posts in this series to see what new things I can learn, too.
One of the most important parts of blogging are the pictures. After all, that's the first thing we see when we click on a blog. One of the first things I learned when I started blogging over two years ago was to TURN OFF THE FLASH. That's right, don't use a flash when taking pictures for your blog. I know some of you are thinking your home is too dark and nothing will show up. The best thing to do is look at your home and see when the best light is coming in. I know mine changes all day long and I have learned what room has the best light at certain times of the day. Also, when it's cloudy out or you still don't have enough light in the room, just turn on every light you have in that room. I have even drug in floor lamps from other rooms to add more light. Now, that I have a better camera I don't have to do that anymore, but I used a Canon point and shoot until last spring and never used the flash.
Here are some examples of flash on and flash off pictures I snapped here in my home.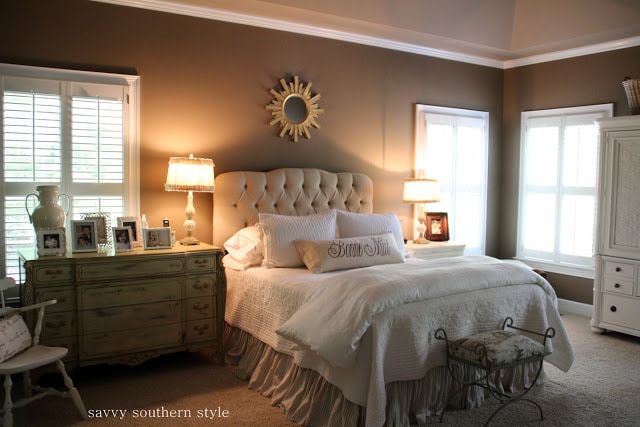 This is a picture of my master bedroom taken late one morning which is not the best time of day for lighting, but this is how it looks without the flash.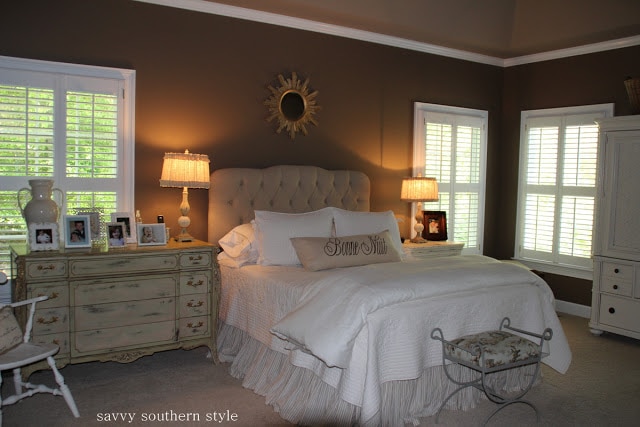 This is the same shot with the flash on. See how much of the room got dark and it is only lighter where the flash went off.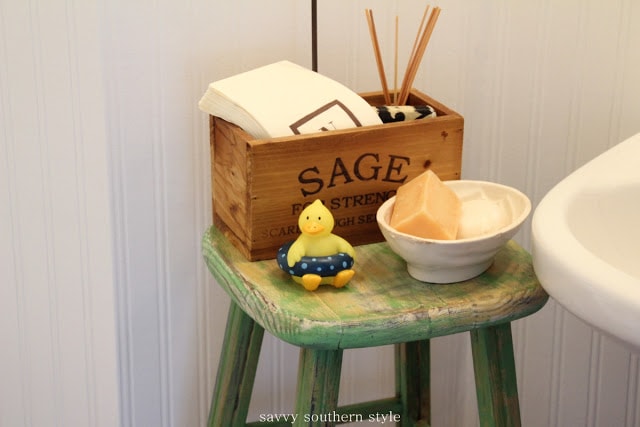 Here is a picture without the flash of the stool in my powder room with Leila's little rubber ducky she left here last weekend.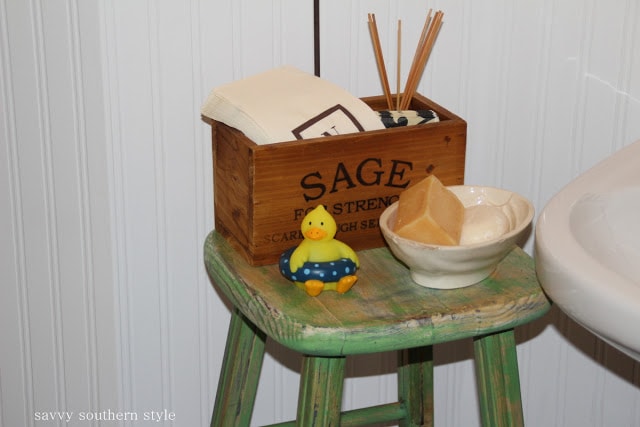 This is the same shot with the flash on. See how it looks different from the above shot?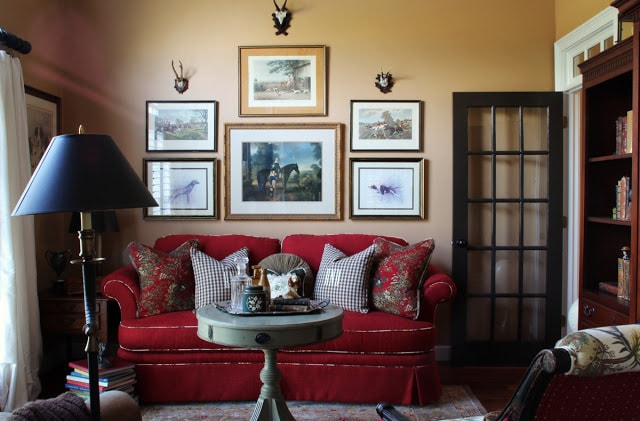 This is the sitting room late in the afternoon. This is without the flash.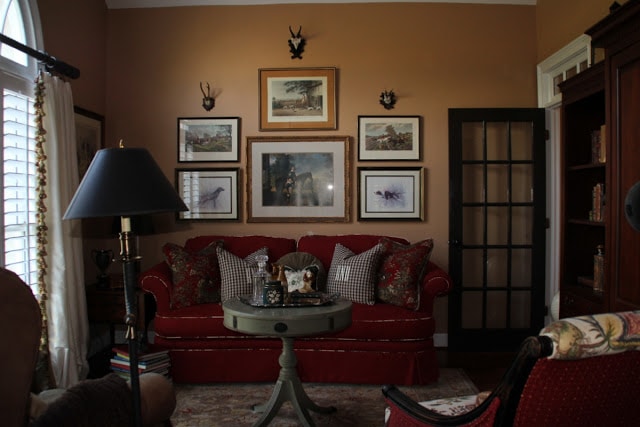 Same shot with the flash on and you can see the flash in the glass on the picture wall.
So please, if you can, try not to use the flash. Check your manual and see how to turn it off and try to learn how your camera works and how to set your camera to let in more light. I promise your pictures will look better.
Another thing you can do is use an editing program to enhance your photos. I use Picasa for all my editing, and it's free to download. There are many other editing programs you can try. One of these days I will learn how to use Photoshop! There is always new stuff to learn even after blogging for a while.

You are absolutely right Kim! Even with a point and shoot you can have great photos when you use the right settings and editing programs. I edit every. single. photo. that I put on my blog. Most of the rooms in my home get horrible lighting, but with a little editing, I can brighten everything up. I'm still learning how to use my camera and I'm getting better, but please everyone, TURN OFF THE FLASH!! Thank you. 😉