I am not a flashy person, by any stretch of the imagination. But I can handle a little bling, if it's in moderation. So this little blinged out cell phone case I made is perfect for me!
I have an iPhone, and I'm always so worried that it's going to be dropped and broken – not by me, mind you. By the children who beg to play games on it! But have you noticed that the cases with the thick silicone sides just feel more secure than the stylish ones?
Now you don't have to sacrifice style for security – just bling out your own!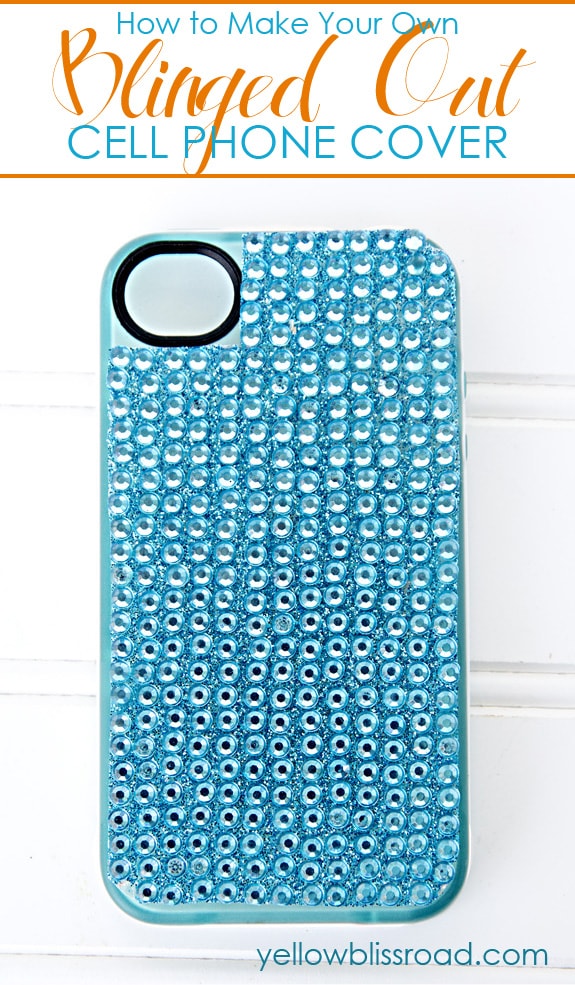 I had received these Self-Stick Shimmer Sheet Rhinestones as part of a promotion I was a part of a couple of months ago, and I had yet to find a use for them. (Not flashy, remember). I was looking through my craft supplies over the weekend and I pulled them out again. It hit me that I could attach it to my cell phone cover!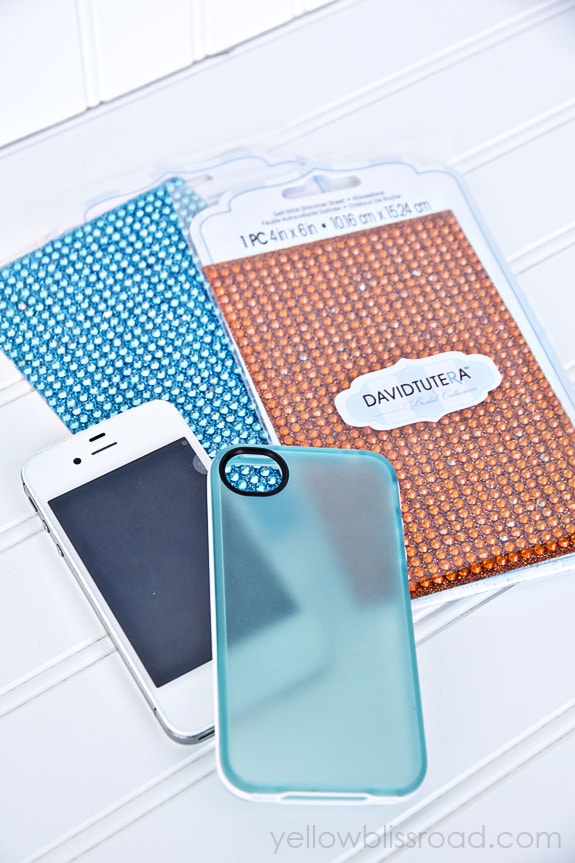 It was so easy – it took me less than five minutes.
First I removed the phone from the case and measured out the sheet against the case, counting the number of rhinestones that would fit across and down. Then I cut out the rectangle phone shape, leaving a space for the camera.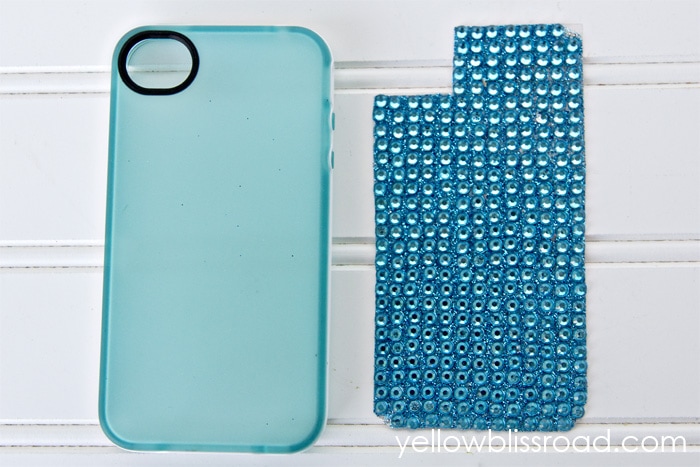 Peel the backing off of the stick sheet, and apply it to the case. It's totally looks like it belongs, and I love it!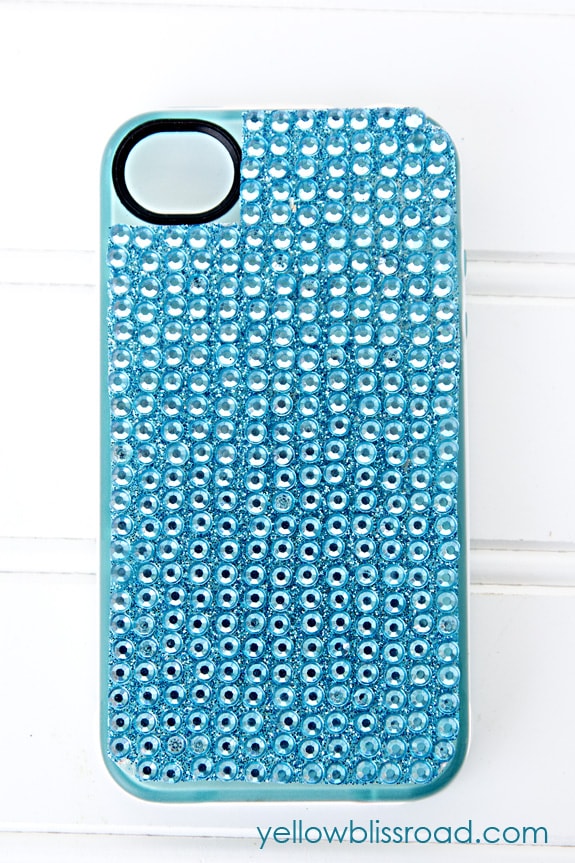 My son thought it was pretty cool too.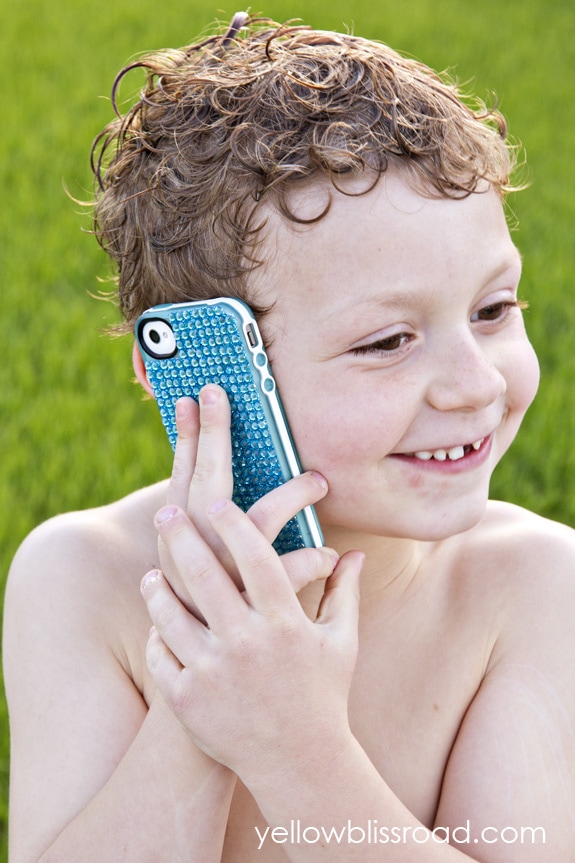 My daughter is jealous and wants me to bling out something for her too. Any suggestions on what I could do with the orange?
You might also like these fun crafts: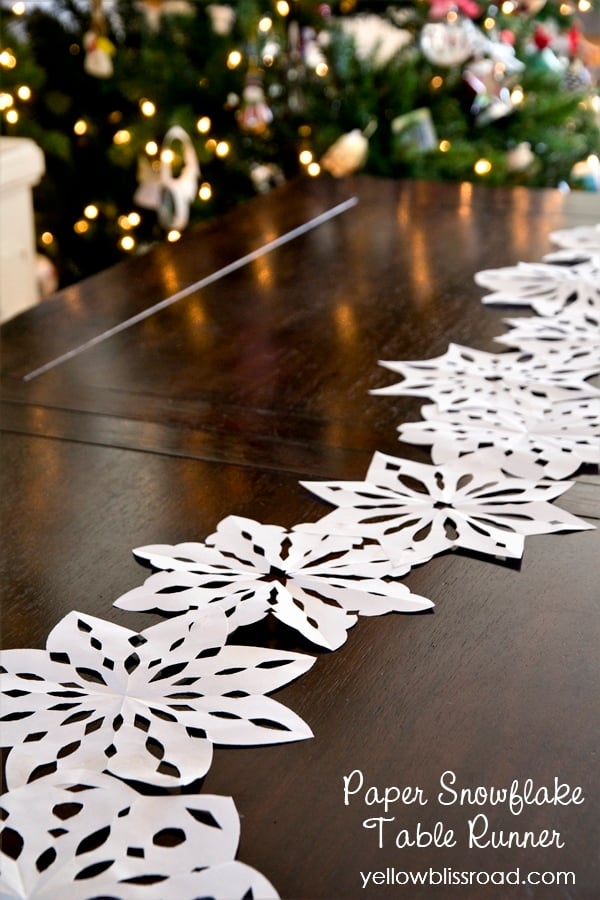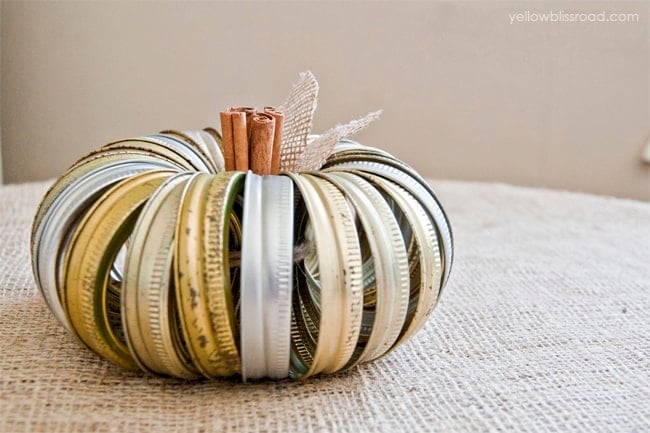 For all of the crafts on the site, click here.