How to Plant a Lollipop Garden with Free Printable
Hi everyone! Heather here from The Caterpillar Years. Did you know that St. Patrick's Day is the one day each year when you can plant jelly beans and they magically grow into lollipops!? It's true!
Well, it's not actually true, but it's a fun little activity you can do with your kids! And who doesn't love a little bit of magic!?
Here's everything you need to know, to plant your very own lollipop garden!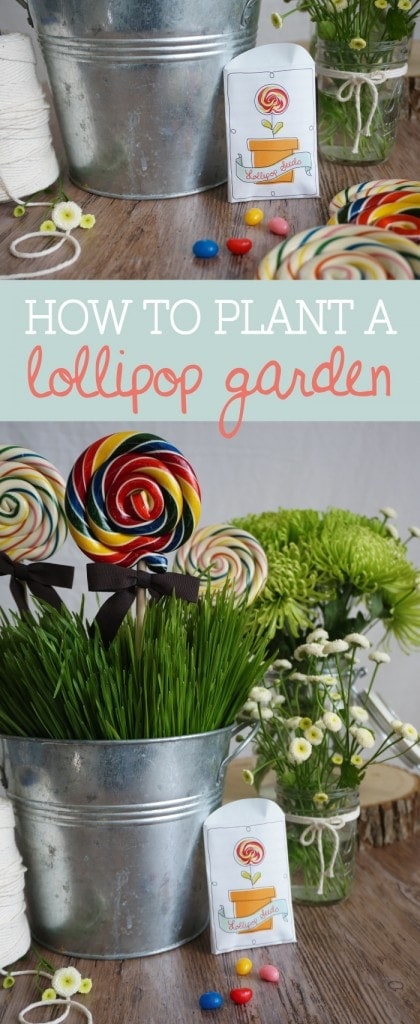 Step 1.
Explain the special circumstances around this once-a-year opportunity for growing lollipops:
"St. Patricks Day is a magical day—it's the one day each year when
planted jelly beans magically grow into lollipops!"
Step 2.
Present your kids with the special Lollipop Seeds (jelly beans). Use these cute printable seed packets for authenticity. 😉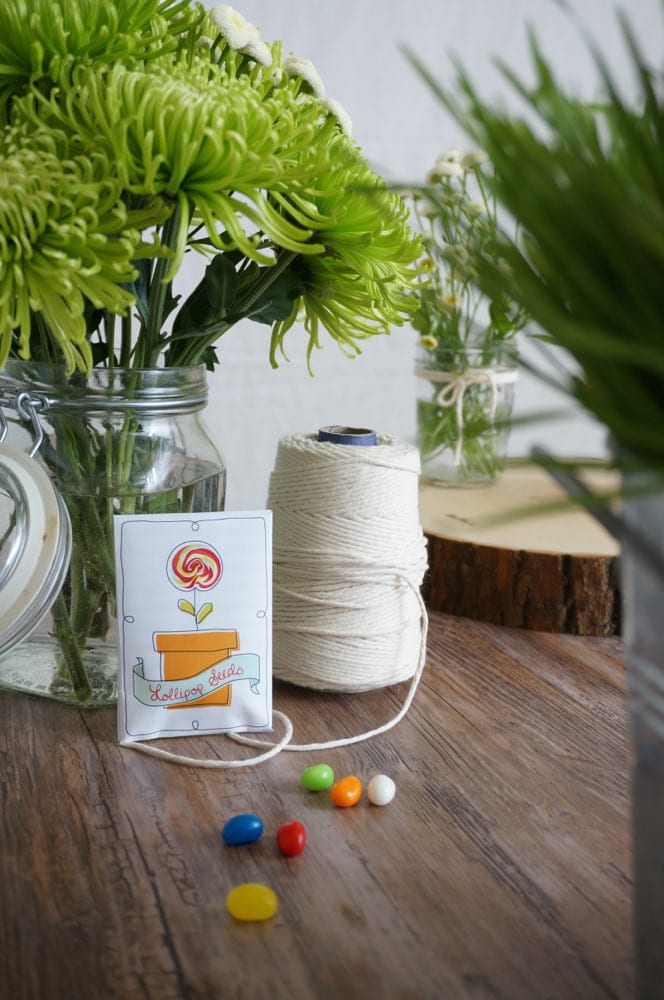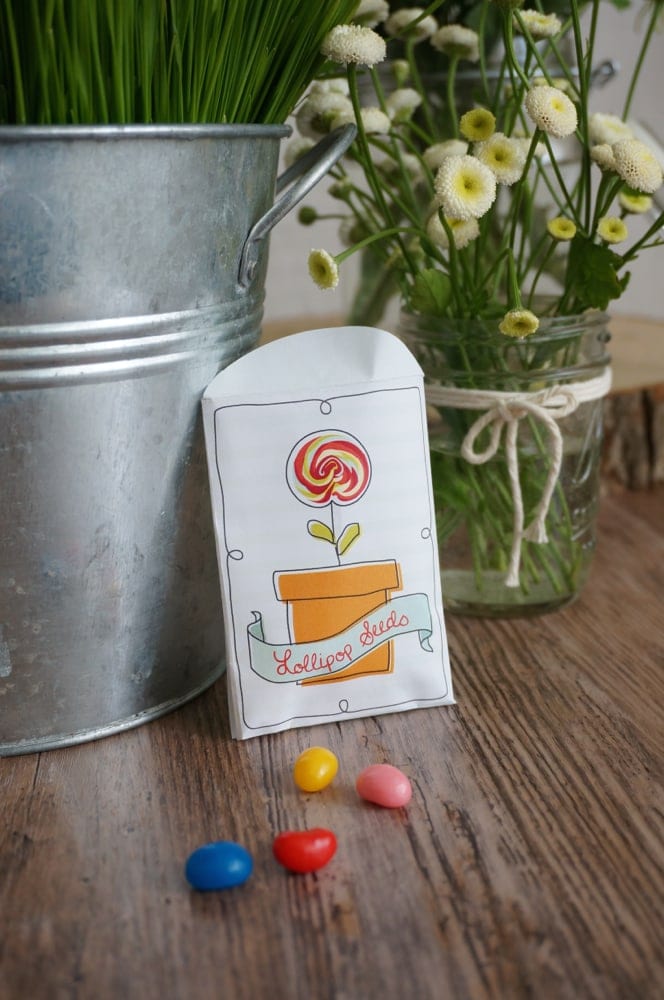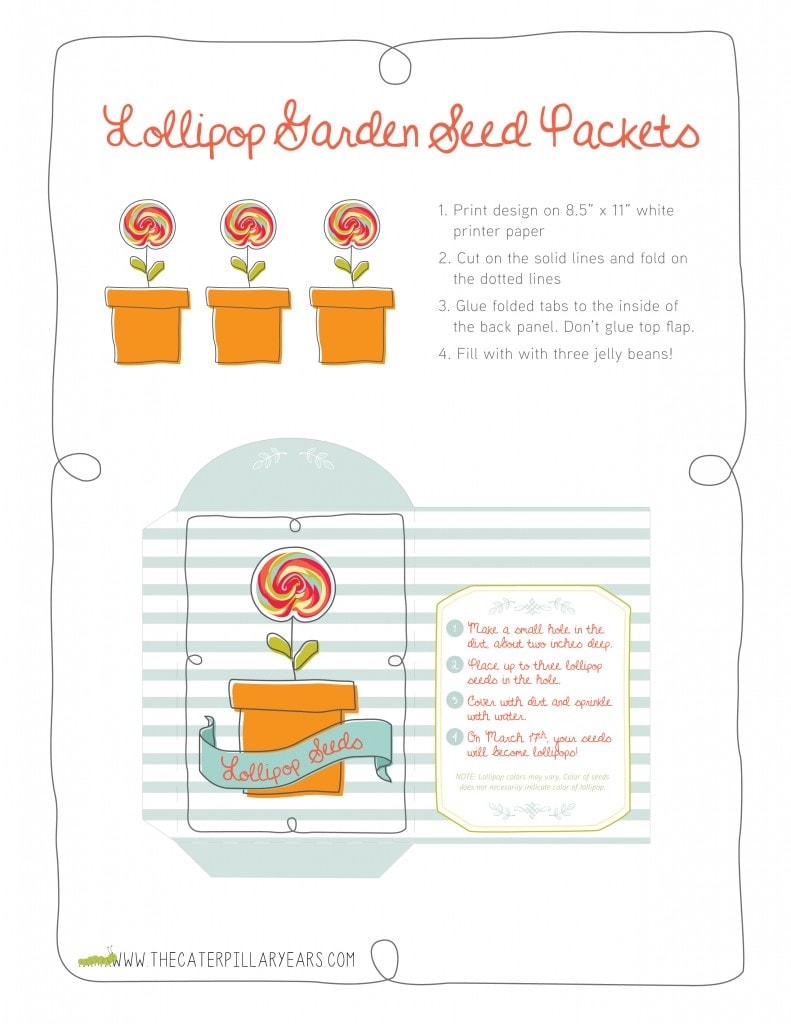 Step 3.
Plant the jelly beans!
You can plant jelly beans as last minute as the night before St. Patrick's Day, but we like to plant ours (along with some secret wheatgrass) in early March. The wheatgrass gives the kids something to watch grow, while they wait for their lollipops.
To round out the activity, you can purchase small terra-cotta pots (around $3 each) and let your kids paint them.
Truly though, you can just walk into your back yard and poke the jelly beans into any patch of spare dirt!
Step 4.
Wake up on St. Patrick's Day (March 17th) and discover your lollipop garden*!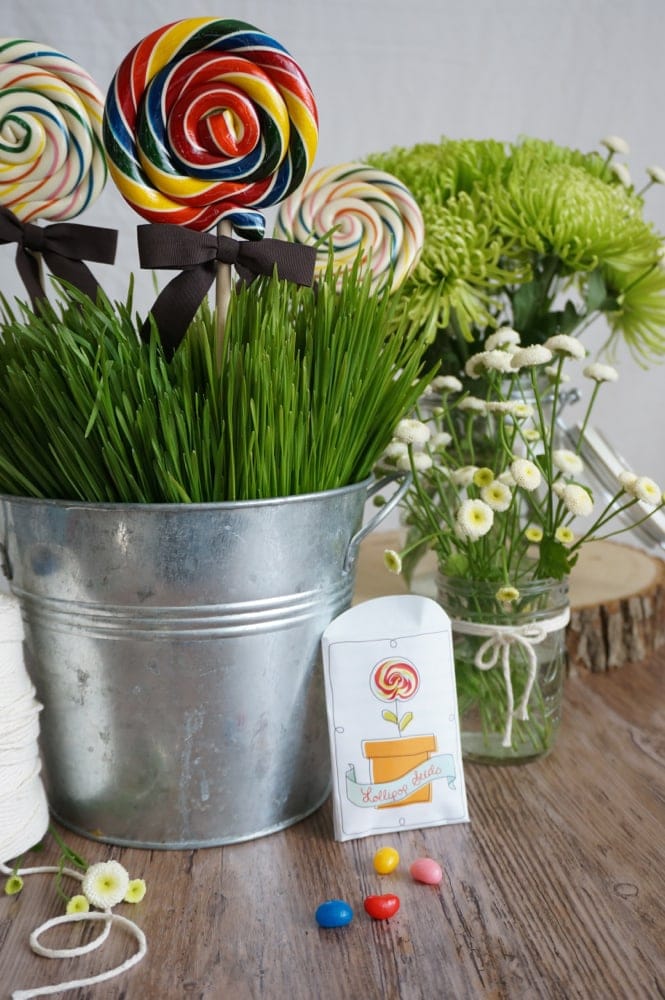 *PLEASE NOTE: Jelly beans do not actually grow into lollipops. To make this work, you will need to purchase lollipops and stick them in the dirt where you planted the jelly beans. Just so we're clear… 😉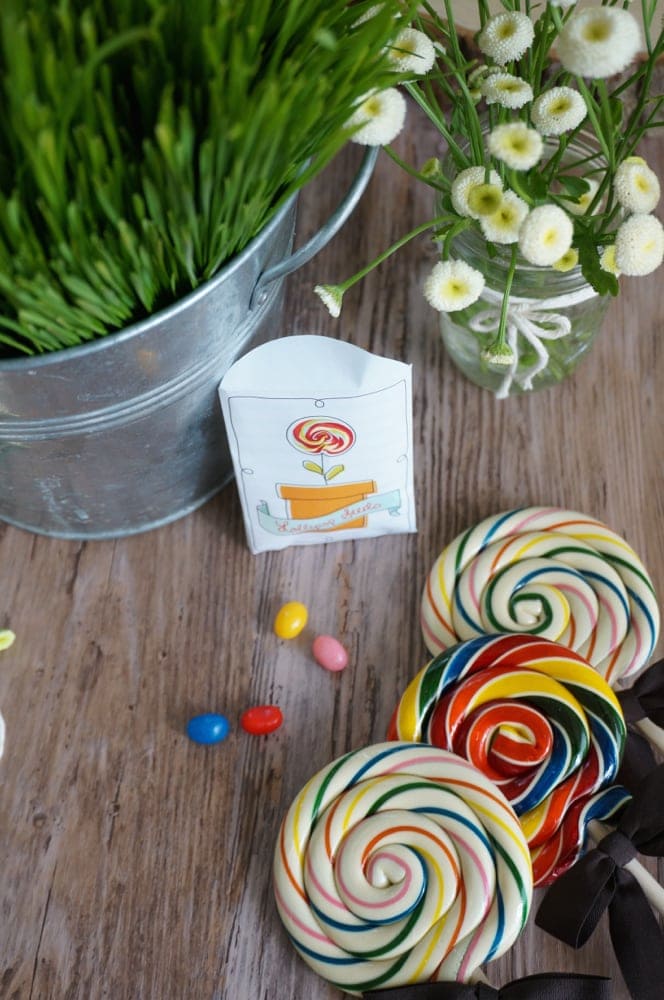 I hope this activity inspires you to do some pre-spring gardening and enjoy the magic of St. Patrick's Day with your little ones!
For more fun Spring activities, check these out: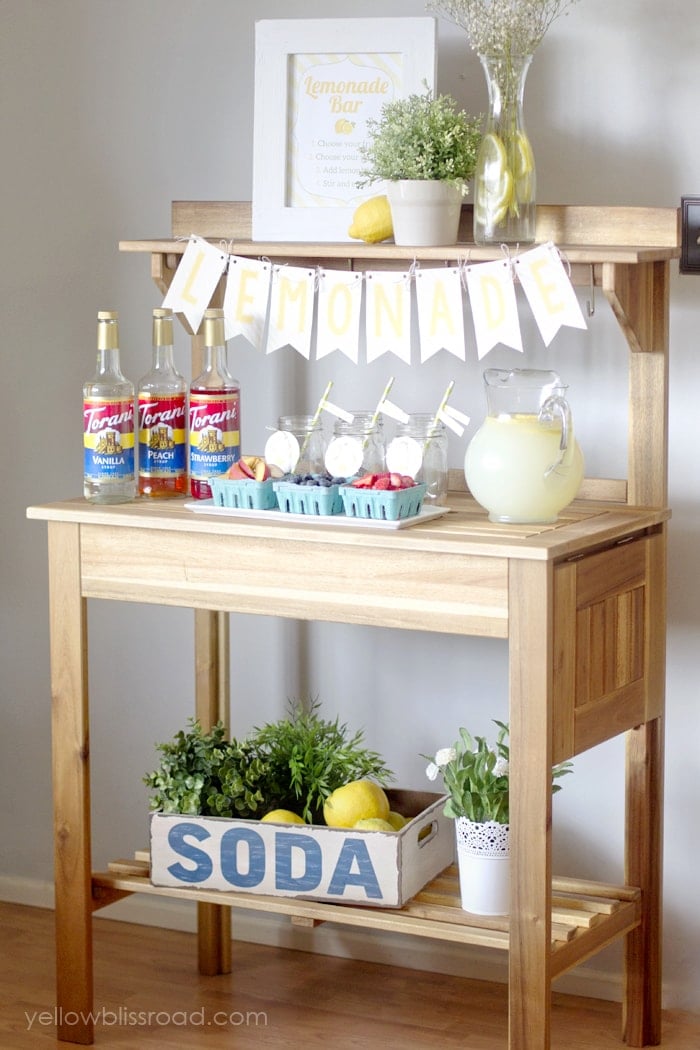 Lemonade Stand with Free Printables