Banana Chocolate Chip Snack Cake
If you love a cake that's not too sweet and can be made quickly, then this Banana Chocolate Chip Snack Cake is for you. The base is a yellow cake mix, making it super easy, too! Don't worry if your bananas aren't quite ready, I'm going to show you how you can ripen bananas quickly using your microwave!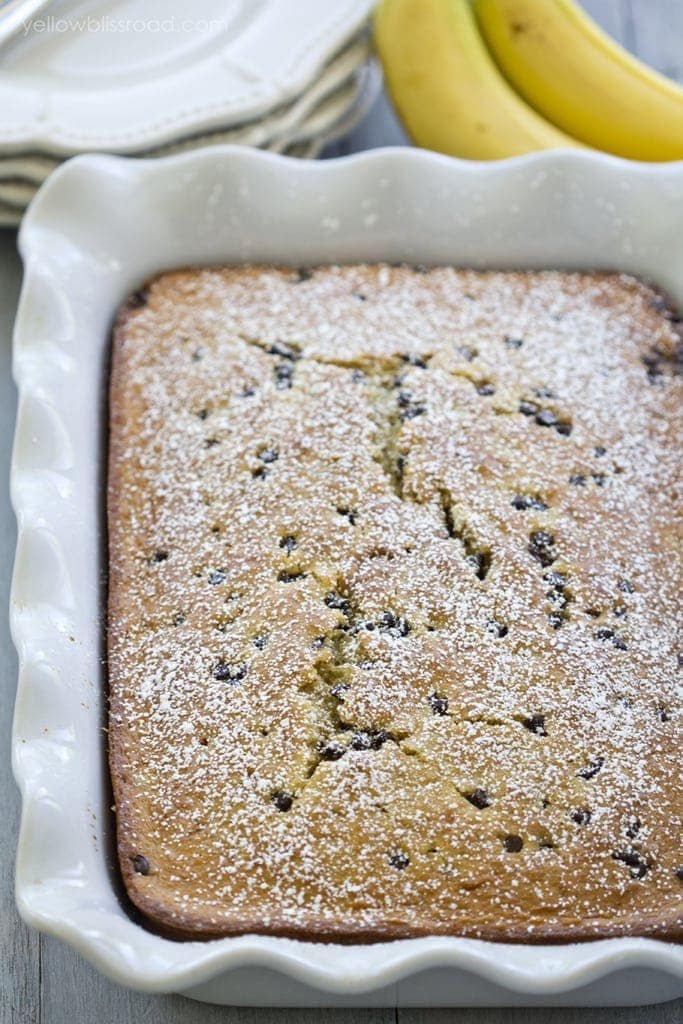 I had a craving for this yummy Banana Snack Cake the other day, so I bought some bananas at the store. Problem is, the bananas at the store usually look like this: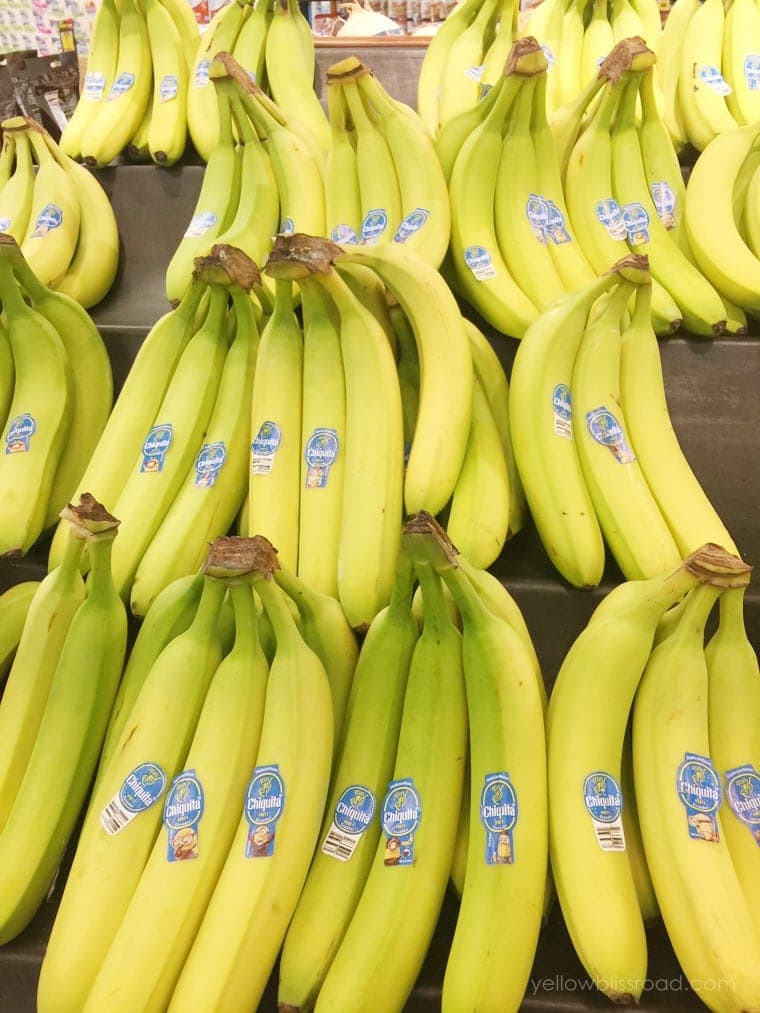 Not exactly banana cake ready. So what to do when you need to ripen bananas quickly? Microwave them! Yup, so easy and takes just a minute or so, depending on your microwave.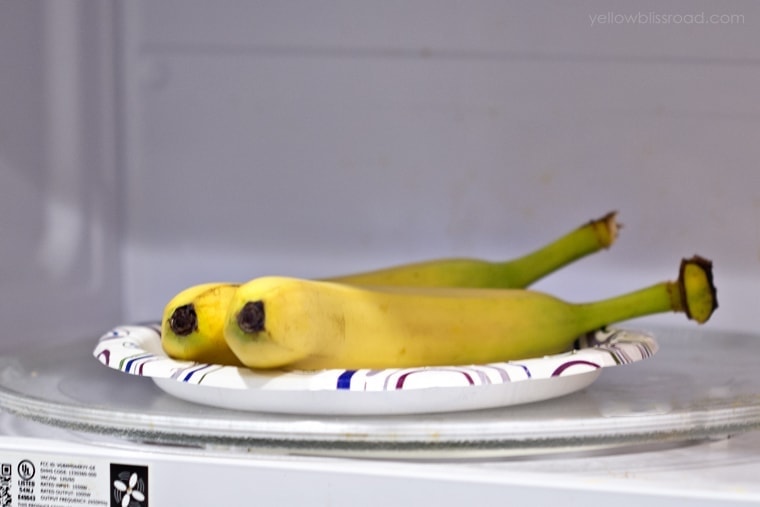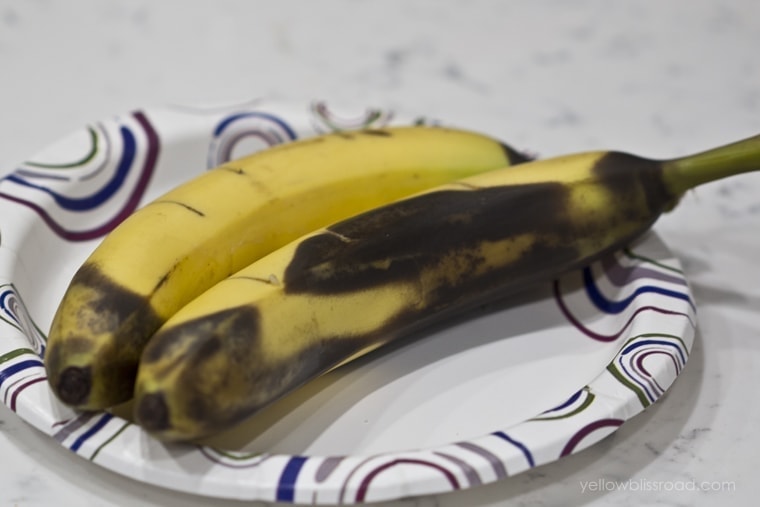 Poke the skins all the way through with a sharp knife. Microwave the bananas on high in 30 second intervals, checking for desired tenderness. Once they are "mushy" enough for you. Let them cool before using. They will be VERY hot, so handle them with oven mits and tongs. Use the tongs and a sharp knife to cut open the peel and scrape the flesh out into a bowl. Place the bowl into the freezer to cool them quicker. DO NOT put hot bananas into your batter as it can melt the sugar or even cook your eggs. Bananas should be around room temperature.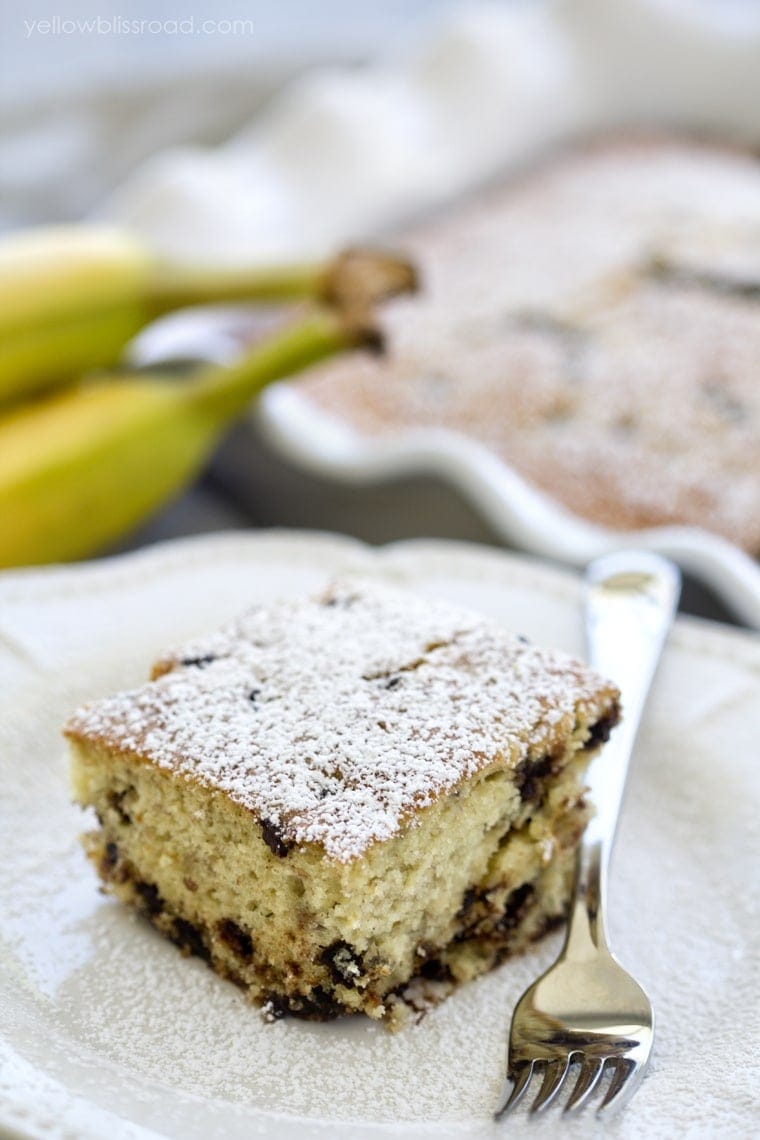 My kids LOVE dessert. Somewhere along the line they got it in their little head's that they deserve a sweet little treat each night. So as long as they eat their vegetables, there's usually something yummy for them to choose from. Like this little Banana Snack Cake. The banana flavor is subtle, so they aren't even sure it's there, but it makes the cake extra moist, and sneaks in a little fruit. It doesn't even need frosting! Although, it's pretty darn good topped with a little caramel ice cream and caramel sauce.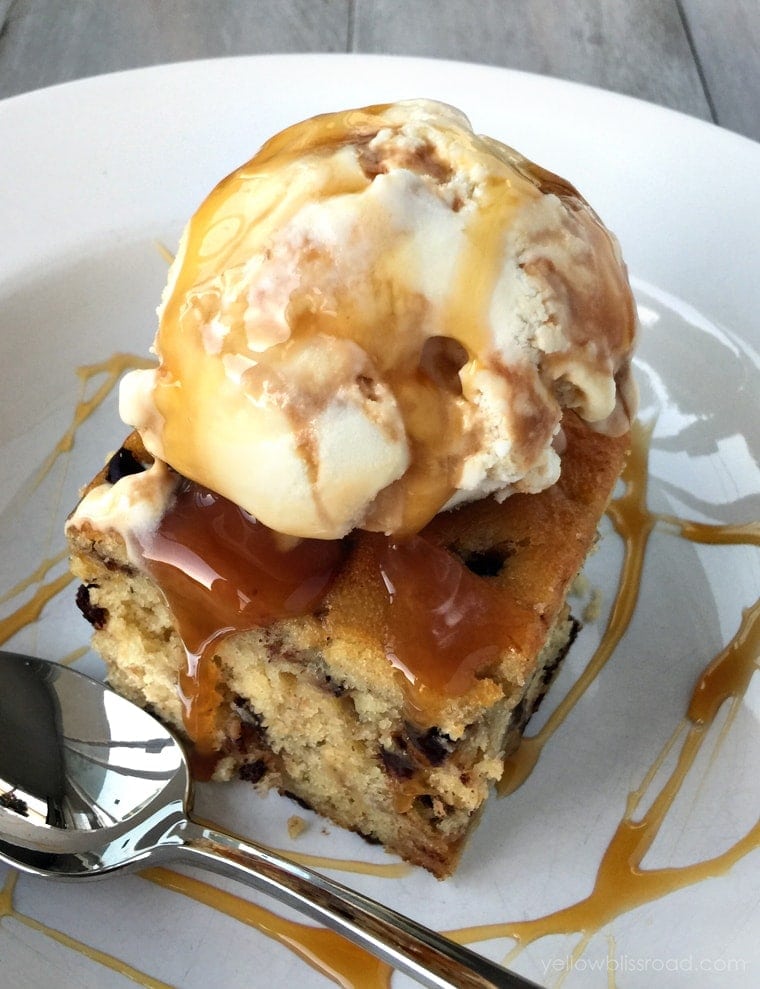 If you've made this recipe, please come back and leave us a star rating or a comment below. Or, tag us on social media @yellowblissroad or #yellowblissroad for a chance to be featured.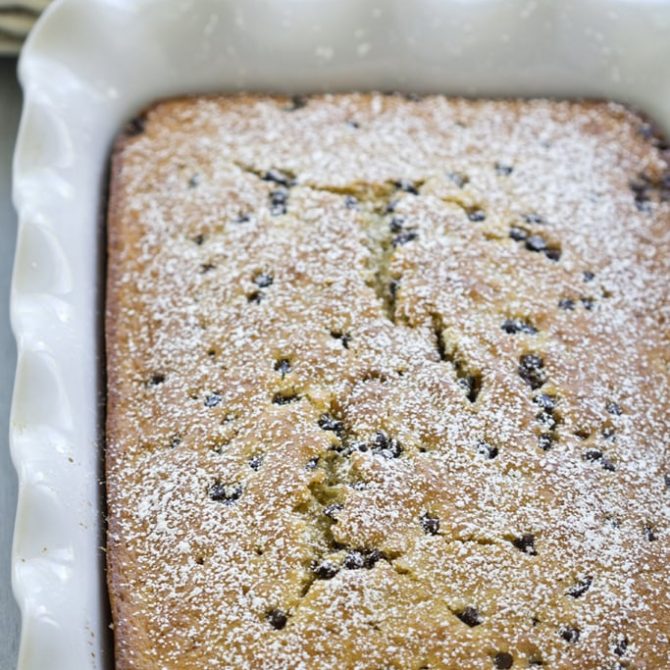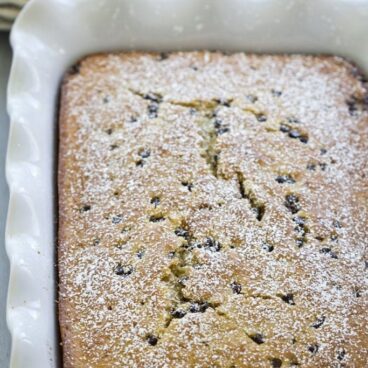 How to Quickly Ripen Bananas and a Banana Snack Cake Recipe
Ingredients
1

box Betty Crocker Yellow Cake Mix

Eggs

oil and water as called for on the box

2

ripe bananas

peeled, and flesh mashed with a fork until smooth

1/2

cup

mini chocolate chips

Powdered sugar

for garnish
Instructions
Preheat oven to 350 degrees.

In the large bowl of a stand mixer with the paddle attachment, beat cake mix, eggs, oil and water on low speed for 30 seconds, then on medium speed for 2 minutes, scraping sides occasionally.

Stir in bananas until completely combined.

With a spatula or wooden spoon, gently fold in the chocolate chips.

Bake in preheated oven for 38-42 minutes.

Allow cake to cool completely before sprinkling with powdered sugar.

Serve cold or at room temperature. Store in the fridge, loosely covered.
For more delicious treats, try these: