Or at least the paint department at my local store, I probably wouldn't have had the trouble I had this weekend with a project I started.
I started working actively on my pantry/office a couple weeks ago (kind of an impromptu project after I ripped the cabinets off the wall).
So this past week we started on the walls. I decided I wanted to do a faux wood planked wall treatment thinking it would be easier and cheaper that using actual wood planks. Well, in theory anyway.
My friend cut the paneling to size and adhered it to the wall using 2″ finishing nails.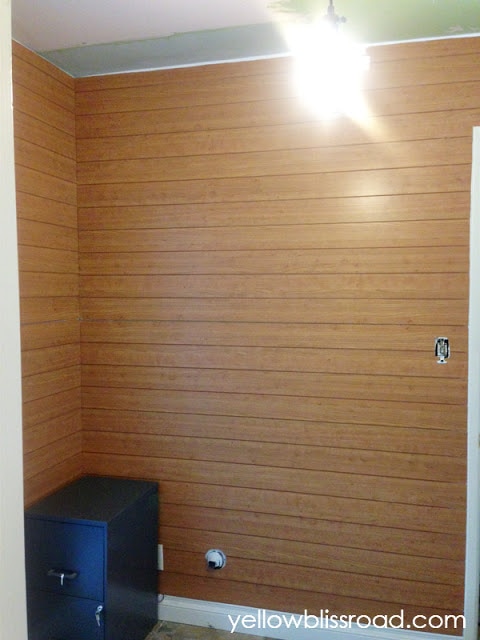 Since this was once a laundry room, there are some hookups still in the wall that I just decided to leave since it will be covered up once the desk is in there.
I was so excited when I came home and this was finished!!
So I went to Home Depot, fully prepared to purchase the paint and separate primer I knew I would need to complete this project.
Until the guy in the paint department talked me out of it. I had explained to him that I purchased the wood paneling from the lumber department and he said I didn't need two primer and two paint coats, the the Premium Plus from Behr should be fine in just two coats.
Here's the first coat: (If you're following me on Instagram you already saw this picture!)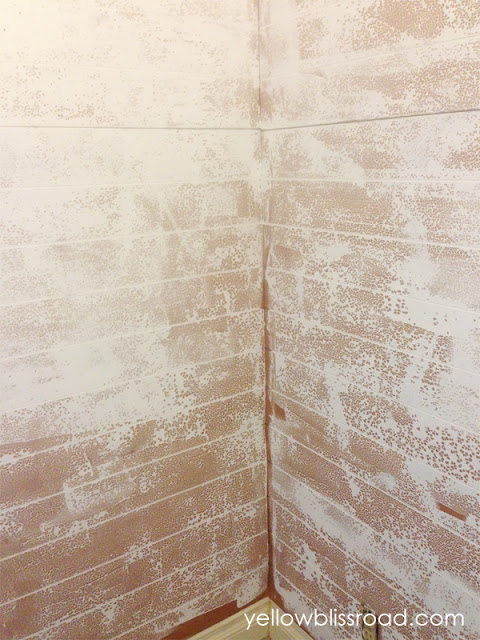 And the second: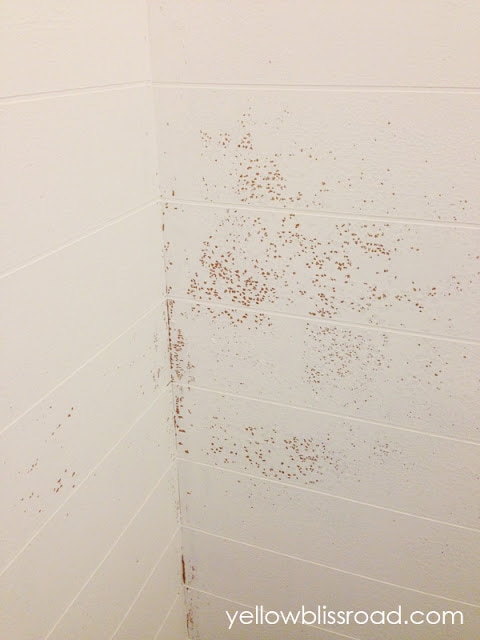 Moral of the story? Always follow your gut! I definitely learned my lesson and will be trusting my gut a lot more in the future. I definitely knew better, but when the guy who's job it is to know paint, gives you a recommendation, you're tempted to go with it!
So here's where Home Depot redeemed themselves.
I went back to the store the next day, armed with the can of paint I was sold and my iPhone with photos of the mess. The supervisor, without question, apologized and quickly refunded my money for the paint and gave me a full gallon of paint plus a full gallon of primer.
I've already begun the process the fix the mess but you'll have to wait until next week to see it! I still have a plan to build a table…but now I'm not quite sure I want to tackle it! I need to get back into my DIY groove and to trusting myself again.
Have you ever had an epic fail of a project? What did you do to get your groove back?