Industrial Blend Living Room Makeover Reveal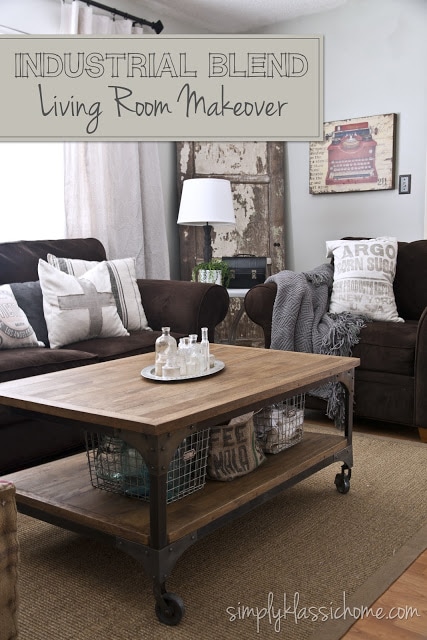 It has been seven long months since I first set out on what quickly seemed to be the never-ending journey to make over my living room. My quest for light and bright was halted by these monstrous chocolate brown sofas and light brown walls.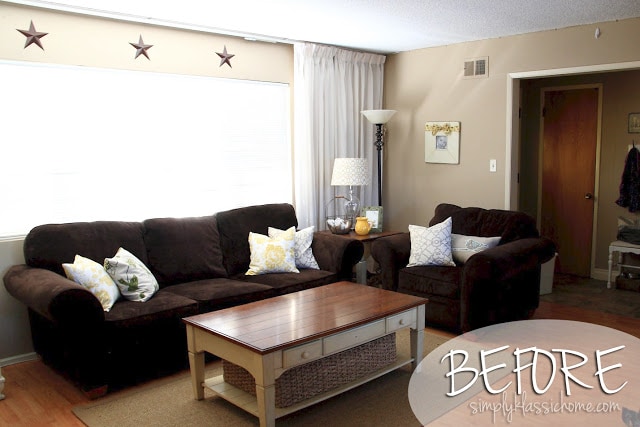 Oh how I wanted to get rid of them, recover them…something! But the thing is, I actually really love my sofas. They are incredibly comfortable, have withstood five years of abuse and are still in fabulous condition. So I knew that I had to make them work.
I settled on a somewhat "industrial" style, but softer. We're calling it "Industrial Blend." (It's the next big thing, I promise.)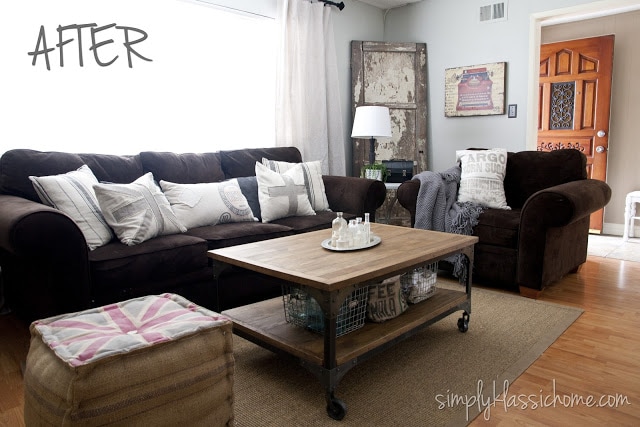 I knew I couldn't spend a ton on this makeover so it was put together over several
long drawn out
months.
A recent trip to Cost Plus World Market gave me all I needed to finish it up. (a detailed list of purchases will be at the end of this post).
I had a little extra cash at the end of last month so I decided it was time to replace my coffee table. I had big plans to make one but finally accepted that it wasn't going to happen. I've been drooling over the Aiden coffee table, and all furniture is 25% off until Thanksgiving. I called around to the five stores within 20 minutes of me and no one had it. I finally found it 45 minutes away and had them put it on hold. Well when I got there the manager had sold the only one they had! But the assistant manager offered me the floor model for 20% additional discount. He even cleaned it up and tightened all the screws. Yes folks, I got this beautiful table for 45% off!!!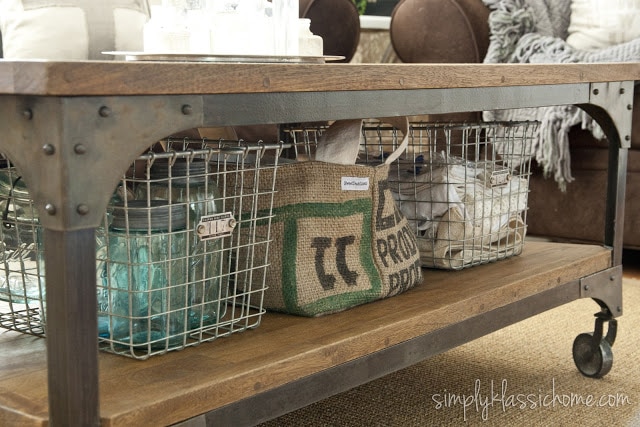 Some vintage locker baskets hold some of my favorite treasures – part of my aqua mason jar collection and some vintage linens. the coffee bag basket holds catalogs and magazines.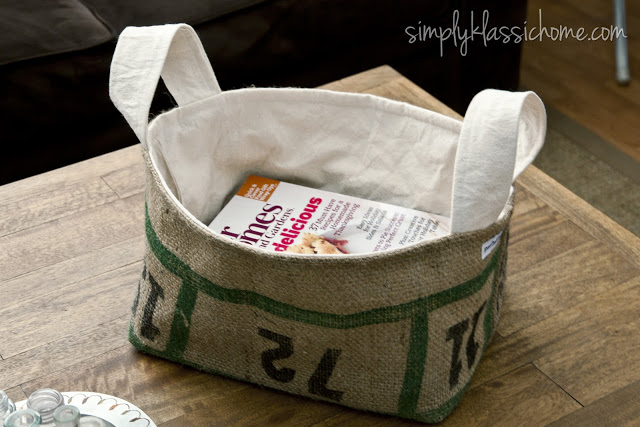 My entire collection of vintage bottles fills a tray on the coffee table.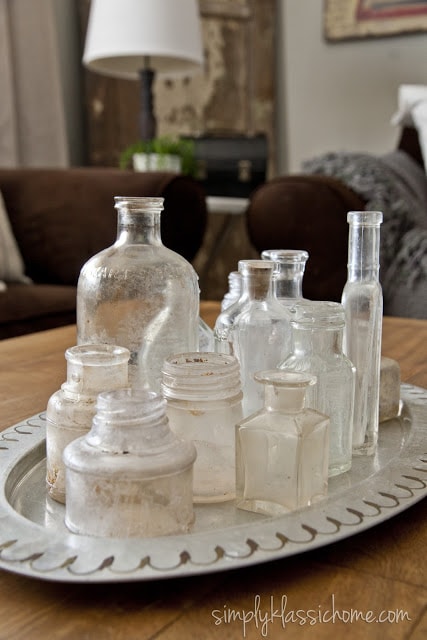 The super comfy side chair makes an excellent reading chair.
The cozy grey blanket was a Goodwill find. It's still available at Target.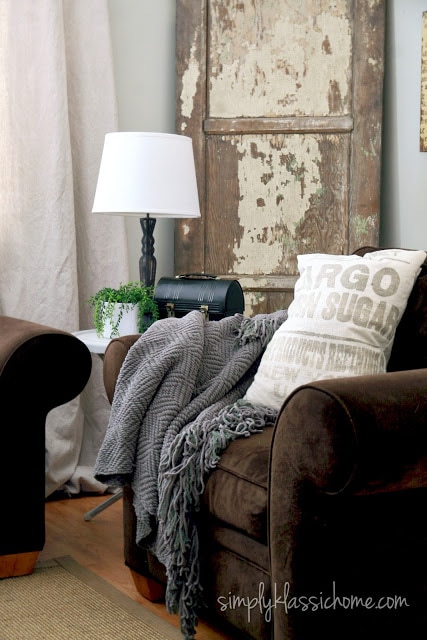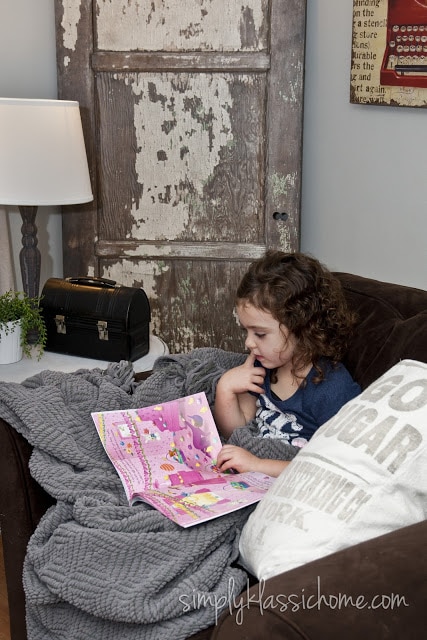 The lamp was a stroke of luck find at World Market. It was on clearance for $20! I still love my cute little IKEA faux plant and my grandfather's lunchpail rounds out the vignette.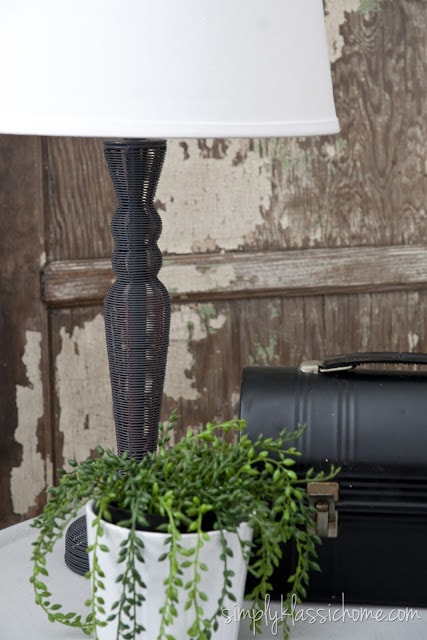 The lamp has a beautiful industrial feel to it, with a hint of red that is picked up by the typewriter artwork, also from World Market.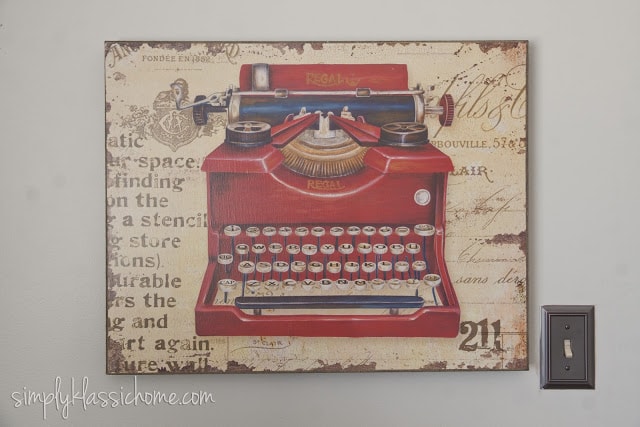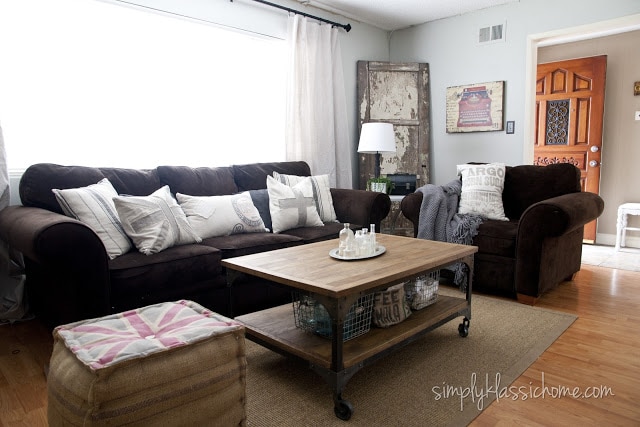 I fell in love with the Union Jack poof when I spied it at our Vintage Marketplace Roadtrip last summer. It had been marked down to $35 from $90! I really didn't know where I was going to put it, but it's fits so perfectly here. Apparently I'm not the only one who thinks so.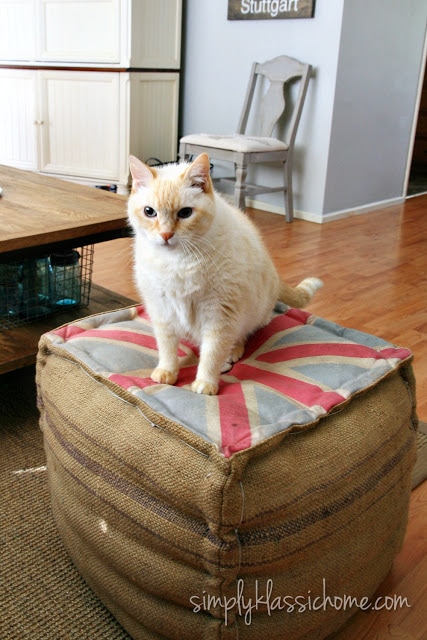 Across from the sofa is my ginormous armoire. It provides a lot of
unused
storage.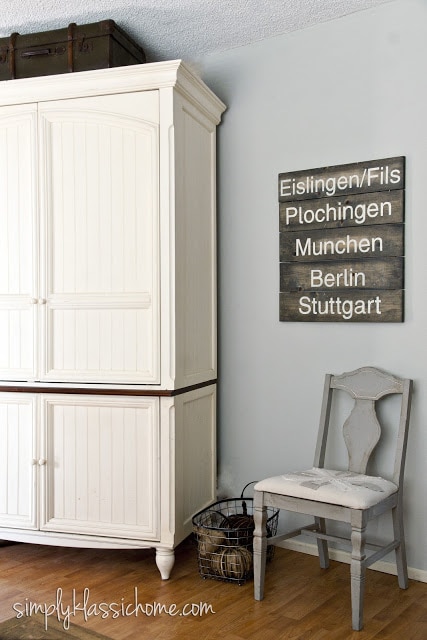 The Union Jack chair is another purchase from the Vintage Marketplace. This one was made by the ever so talented Rose of The Tarnished Crown. You can find her selling her wares at most of the local Orange County flea markets, as well as the Rose Bowl from time to time.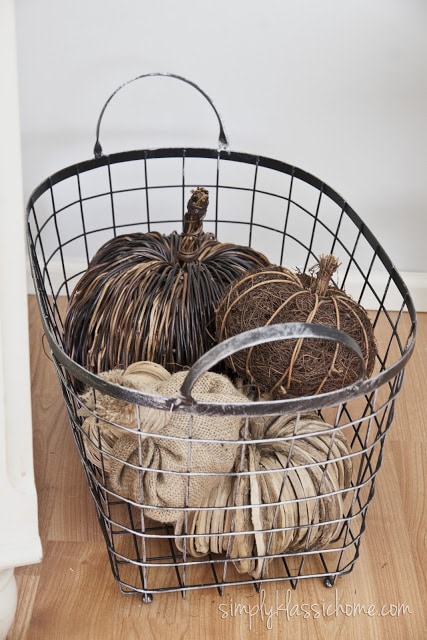 I'm incredibly pleased (and surprised) with the finished room. It's not what I expected, but I love it!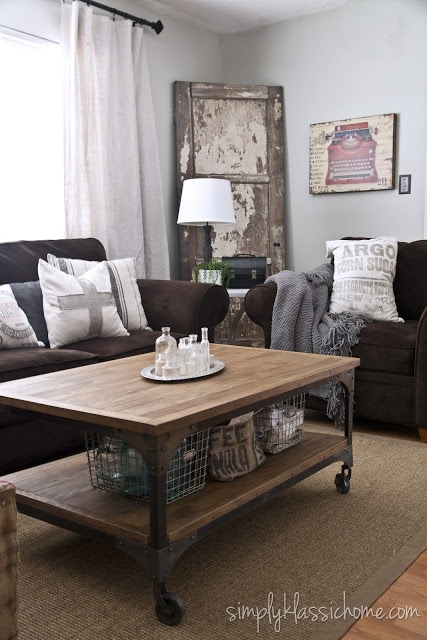 **Update:
I forgot to add that I painted the room as well. I did it over several evening, basically just poured paint into the paint tray and used it up. That seemed to be a good way to go for me. I'd paint for a couple of hours, and then be done for the night.
Some details: 
Sugar Bag pillow: Alabaster Rose via Country Roads in Orange, CA
Faux plant and white planter:
IKEA
Gray pillows, gray blanket: from the Goodwill, but available at Target
Wire basket: Marshalls (last year)
Paint: Owl Gray by Benjamin Moore (custom mixed at Home Depot in Behr Premium with Primer)
What big project have you finished recently?