Industrial Film Reel Wreath
The Christmas decorating has officially begun!!
I've got just a little snippet of my mantel to share with you today before I share the whole reveal later this week.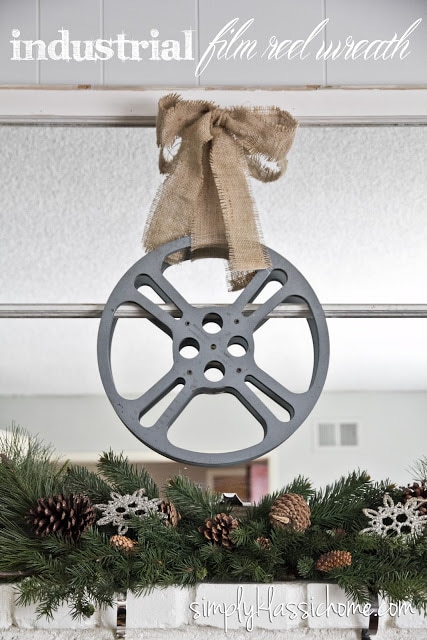 I purchased this vintage film reel a couple of years back and used it in a hutch top photography vignette. It came down when I painted the hutch last spring, and I haven't known what to do with it since.
I was putting the finishing touches on my mantel this morning but knew
it needed a little something…a wreath!
But alas I had none.
While looking through my decor stash I came across the film reel, and thought, it's round so why not be creative?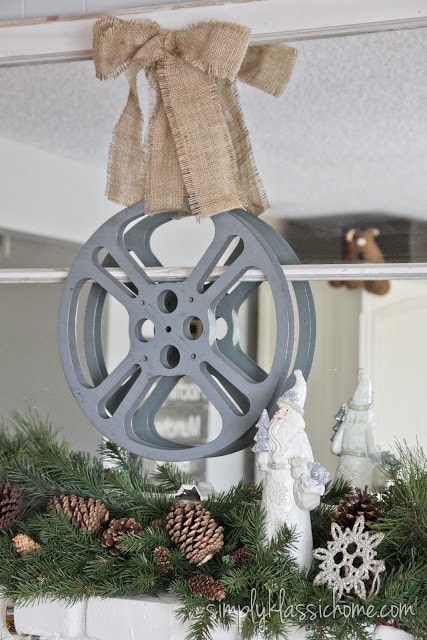 I love, love, love it!!!
It was so super simple to make, too.
Want to know how?
Get a film reel. Tie a ribbon (or burlap, like I did), and hang it up.
Simple is my thing, and this fit the bill.
Did I mention I love it?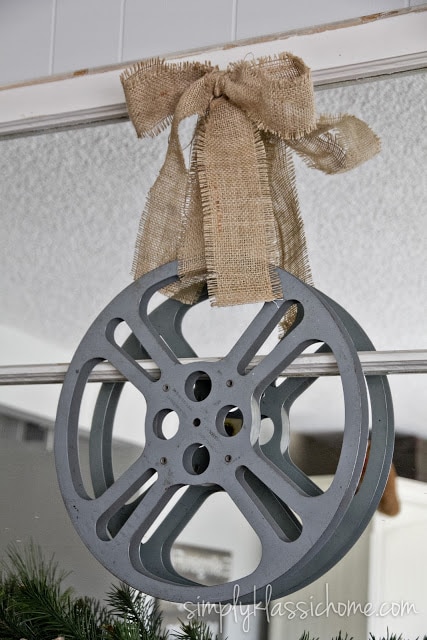 I hope you have all had a wonderful Thanksgiving weekend and I'll see you back here bright and early Monday morning with a couple of fun giveaways just in time for the holidays!