Insider Disneyland Tips You Need to Know
Make your Disneyland vacation even more magical with these insider secrets and tips.
Disneyland is full of magic. You can feel it even before you walk through the gates. But did you know there is some hidden magic, too? Here are a few of our favorite tips for having a magical day at The Happiest Place on Earth, that you may not have known about!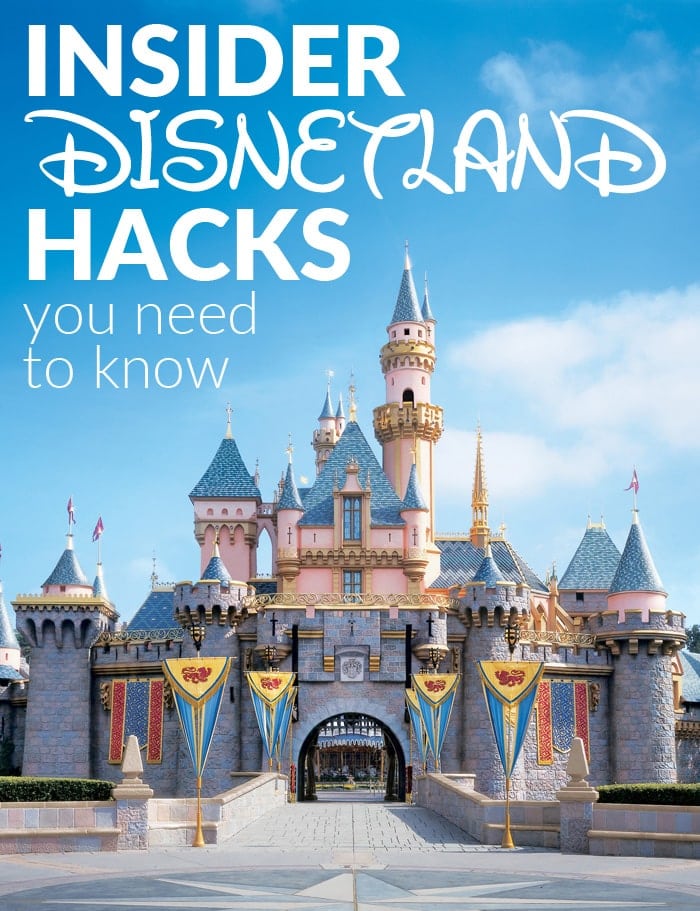 1. Grab a special occasion button.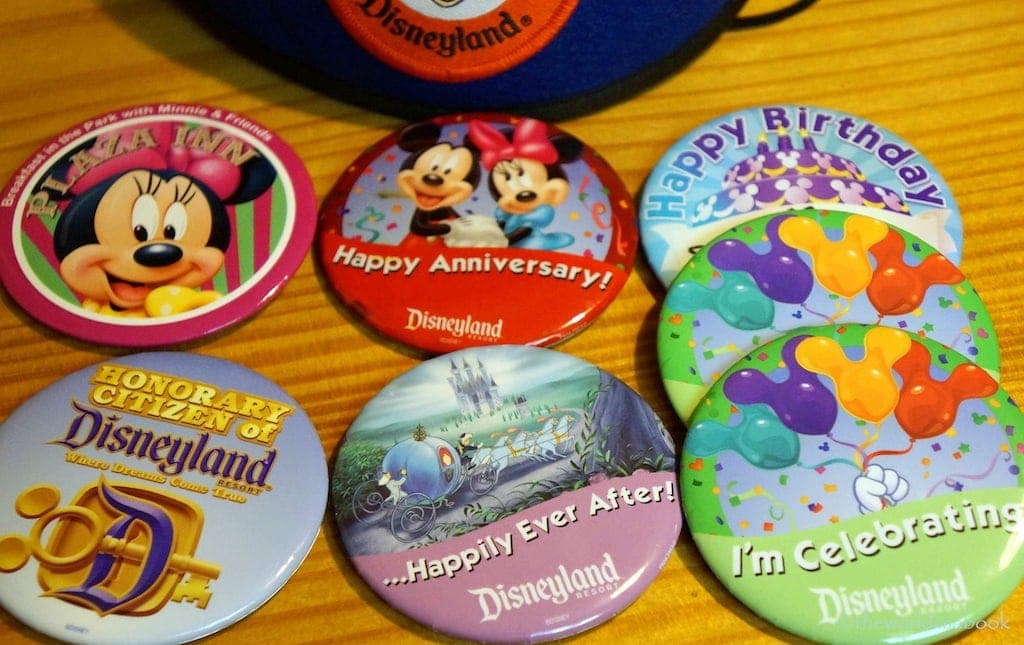 No matter what your age, celebrating your birthday at Disneyland is a BIG deal. As you enter the park, go first to Guest Services in City Hall – it's on the left – get your complimentary birthday button with your name on it. This lets everyone in the park know who's special day it is, and you will have cast members and park visitors alike offering birthday wishes. While at City Hall, your child can also receive a special birthday phone call from a Disney character.
You can also grab other celebratory buttons, like "Just Married," "Happy Anniversary," "First Visit" and "I'm Celebrating." Special occasion buttons make a great (and free!) souvenir. You may even get a little special treatment when wearing the buttons.
2. You can charge your phone.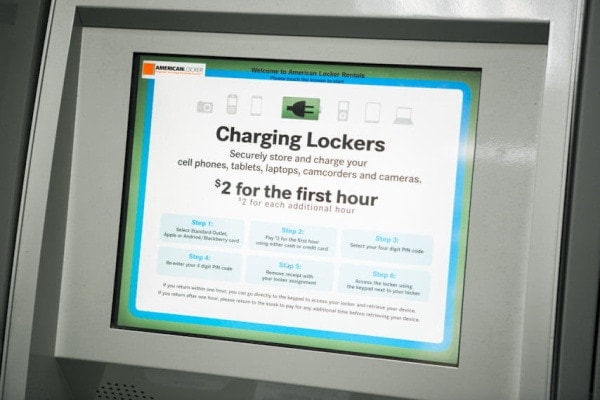 Yup that's right, you can charge your phone at Disneyland! Bring your charger with you and visit the locker room. There is a special set of lockers with charging stations inside that allow you to purchase a set amount of time ($2/hour) so you can charge up your phone. Lockers are found on Main Street.
3. Visit the Baby Care Station.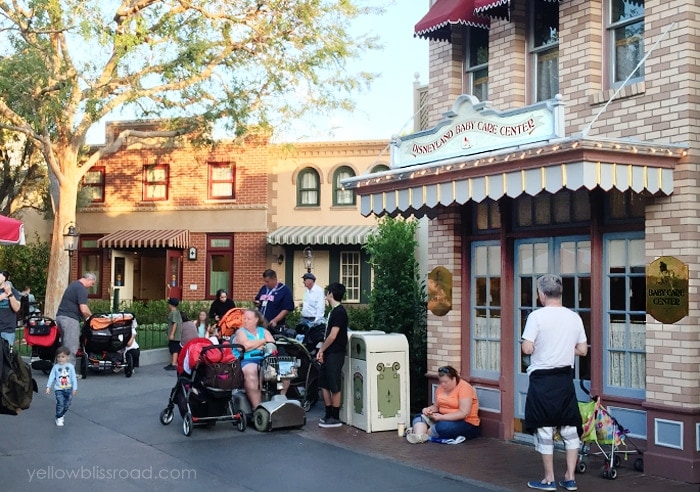 The baby station at Disneyland is a nice air conditioned place where you can bring your little ones for a break, to use the child sized potties or changing tables, or to make use of the kitchen and microwave. There are also quiet, private rooms for nursing moms. There are always movies playing and coloring available if your little one just needs a break from waiting in line. You can also purchase necessities like formula, diapers and baby snacks. The baby center is for kids four and under.
Next to the Baby Care Station is the First Aid Station. There are registered nurses who can help you with minor issues, like band-aids for blisters or Tylenol for headaches, or helping if you're feeling ill.
4. Take turns on rides with rider switch passes.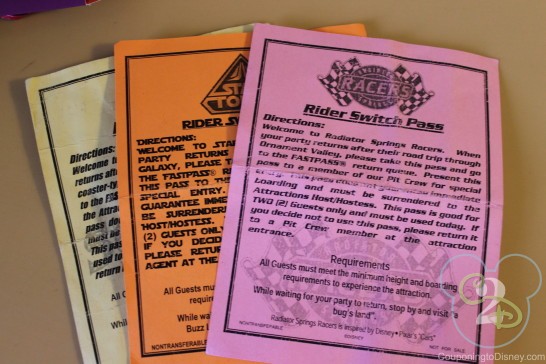 Image source: Couponing with Disney
If you are traveling with children of different ages, chances are they will want to ride different rides, and if you have younger kids, they may not be tall enough for some of them. If your kids are anything like mine, we have one who LOVES the roller coasters and scary rides and his younger sister who flat out refuses them. When you get in line, ask the cast member for a rider switch pass. One adult will get to ride the ride while another waits with a younger child who isn't tall enough (or brave enough) to ride. When the ride is finished, the waiting adult can hop into the fastpass line. Your entire party must be present and they will ask who it's for, but it's a great way to ensure that everyone who wants to ride, gets to.
The best place to do this is Tower of Terror at California Adventure. Your whole party will go through the queue, and one adult will stay at the front of the line with the child who isn't riding. As soon as the rest of the party is off the ride, you switch right there; no getting back in line!
5. Grab a Dole Whip INSIDE the Tiki Room entrance.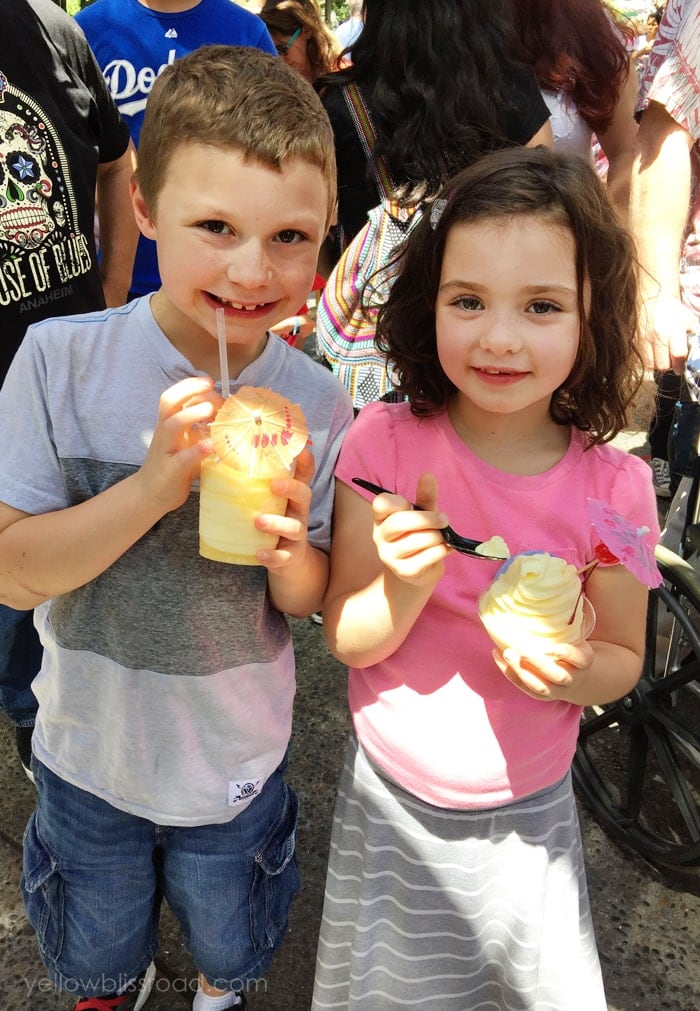 The much coveted Dole Whip is a must have for any Disney vacation. Enter the Tiki Room waiting area and get in line for Dole Whip there. The line is usually much shorter than the line outside, and moves faster. AND as a bonus, you can take your Dole Whip with you inside the attraction and eat it during the show. There is also a little known about restroom in this area as well.
Oh, and usually the umbrellas with the cherry are reserved for the floats, but if you ask nicely, they will give you one with any Dole Whip purchase.
6. Ask for special treatment on the Mark Twain Riverboat, Disneyland Railroad and the Monorail.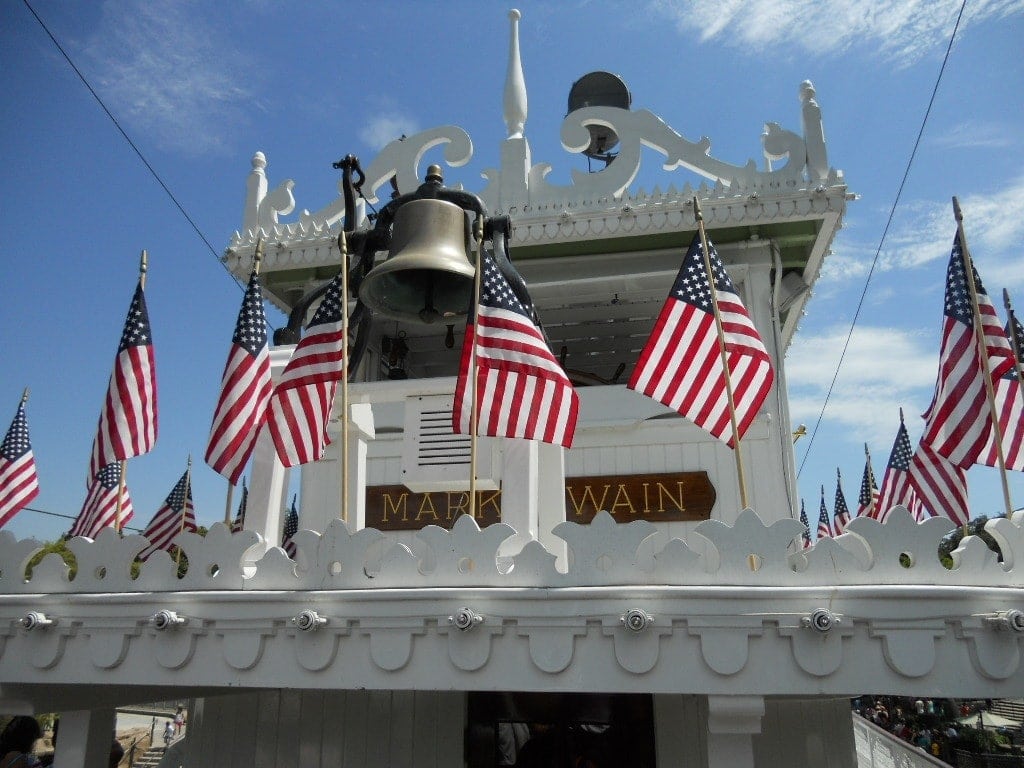 Mark Twain Riverboat – Ask a cast member if you can visit the wheelhouse and help captain the ship. This works best if you are first in line to board the ship, and ask before the gate opens.
Lilly Belle car on the Disneyland Train – Stop at the Main Street Station first thing in the morning. If you ask nicely, a cast member just might grant your request to ride in the Lilly Belle car of the Disneyland Train (this is the only indoor car and is usually reserved for VIP guests. It's the last remaining train car from Disneyland's opening in 1955).
Monorail – There is one section of the Monorail that is air conditioned and it provides a great vantage point. Ask a cast member if the front is available and your wish might be granted.
7. Buy princess dresses and other costumes before you go, and wear them to the park.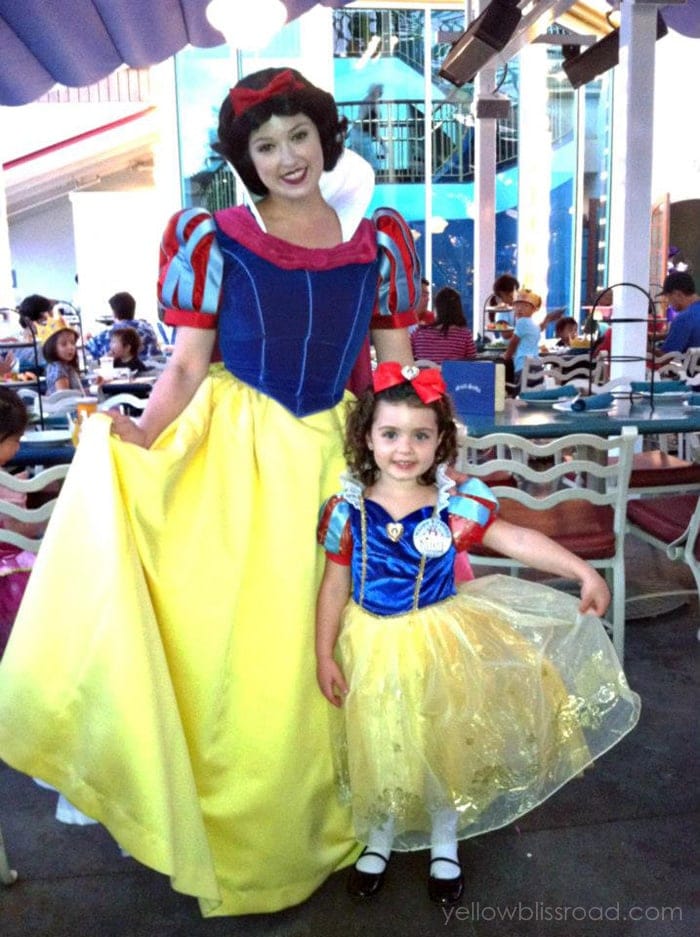 If your little Princess Anna or Captain Hook is wishing for a costume to wear at Disneyland, purchase them in advance (and for cheaper) online. I prefer to go through the Disney Store because I feel they are a little more authentic, but you can find them other places online just by doing a quick Google search. Princesses especially get special treatment from the  "real" Disney princesses throughout the park when they are all dolled up in their dresses.
8. Disney Character Dining experiences.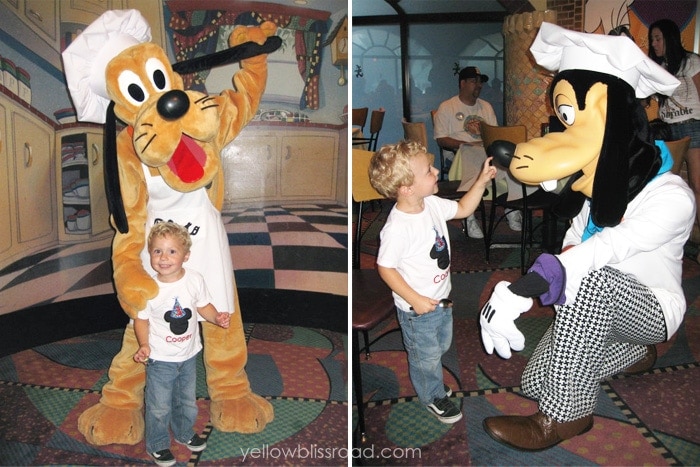 my son's 3rd birthday at Goofy's Kitchen
If your kids are excited to meet the characters and get autographs and photos, consider a Disney Character Dining experience. For princesses, Ariel's Grotto at California Adventure is best, and for breakfast we love The Plaza Inn. There are usually 4-5 characters that make their way around the room, stopping at each and every table with extra time for photos and autographs. Each of the hotels also offer character dining. Reservations can usually be made (and are strongly recommended) at least 60-90 days in advance. Make reservations here.
9. The best place to get a photo with Mickey is in Toon Town.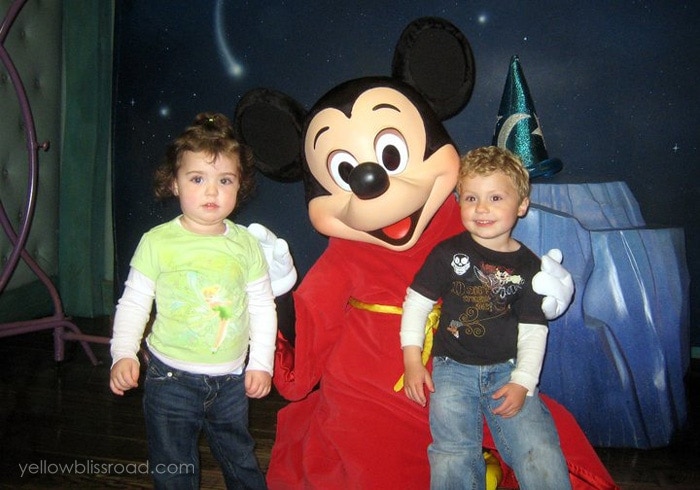 The lines to meet Mickey are always long, no matter where in the park you go. BUT if you go to Mickey's House in Toon Town near closing time, you are almost guaranteed a shorter wait time. Plus, there is much to see and do within the queue, including old black & white Mickey Mouse movies. Another bonus is you get to have a little more special time with the big cheese as you are usually one of only two or three families who enters the room at the same time. Toon Town closes earlier than the rest of the park because of the fireworks, so be sure to check your guide or ask a cast member about the time.
10. Ask for free water.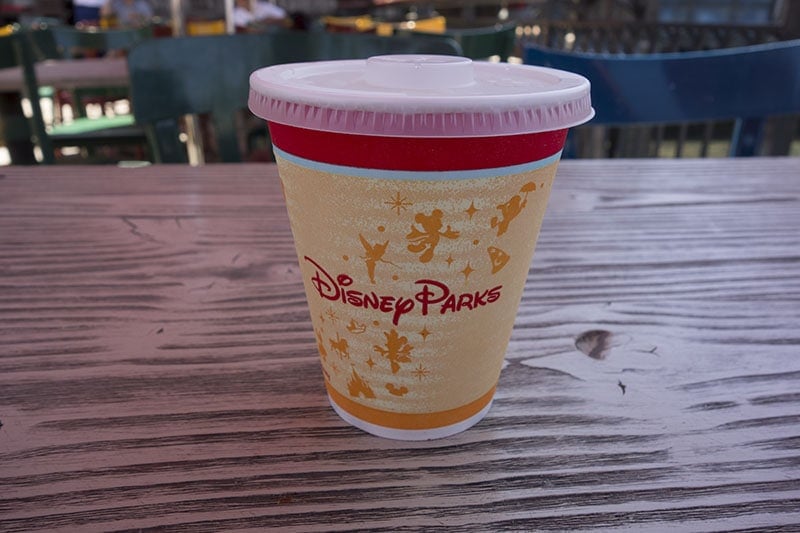 You can get a free cup of water just by asking as cast member at any quick service restaurant in Disneyland or California Adventure.
11. Make time to watch the Flag Retreat Ceremony, especially if you are traveling with someone who served in the armed forces.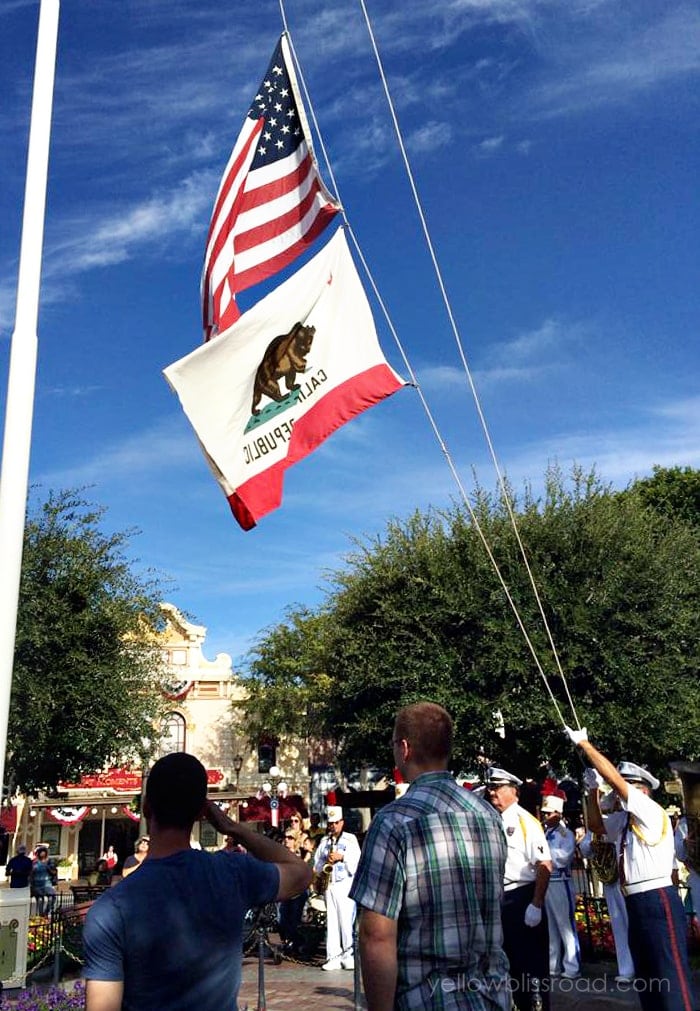 This isn't as much of a "secret" as a must-do, especially if you have active or retired military in your group. The nostalgia of this special daily event on Main Street will tug at your patriotic heart strings. The Disneyland Band plays patriotic music and all active and retired military personnel are invited up and honored as a part of the ceremony as the flag is removed for the night. The Flag Retreat ceremony happens around 4:30 pm each day at the flag pole near Main Street Station.
Do you have a question about the parks, or a post you'd like to see? Do you have a tip? Leave them in the comments below!
We are a family of Disney fanatics. We have annual passes and visit often. Over the years we have learned some tips and tricks about the parks, and definitely have our favorite must-see, must-do and must-eat places and attractions for each visit. You can find all of our favorite Disney tips HERE.
For more Disney posts, check these out: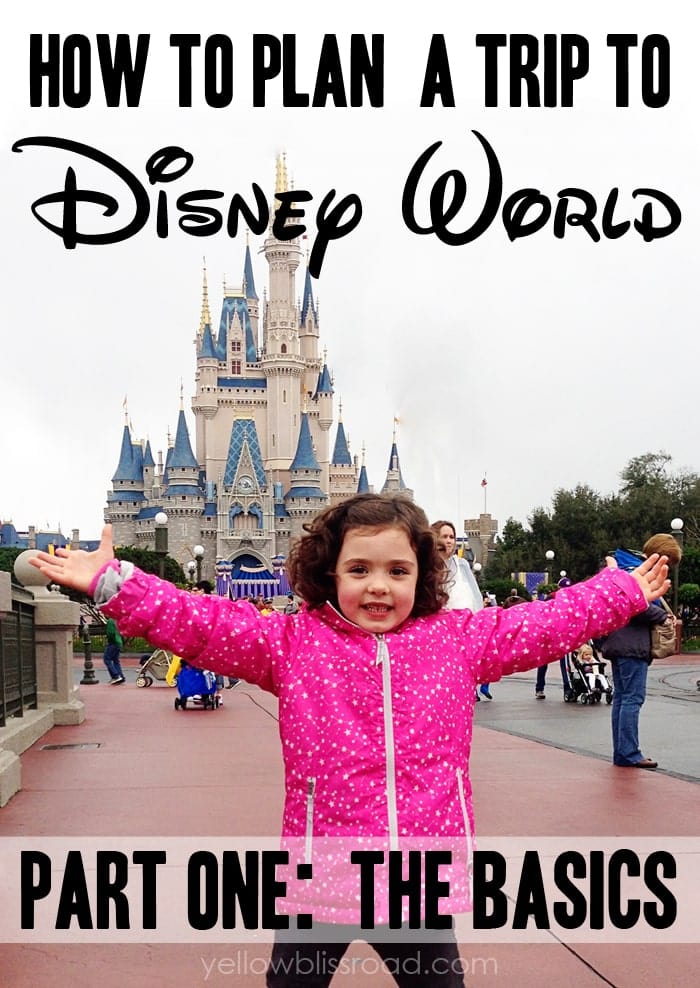 How to Plan a Trip to Walt Disney World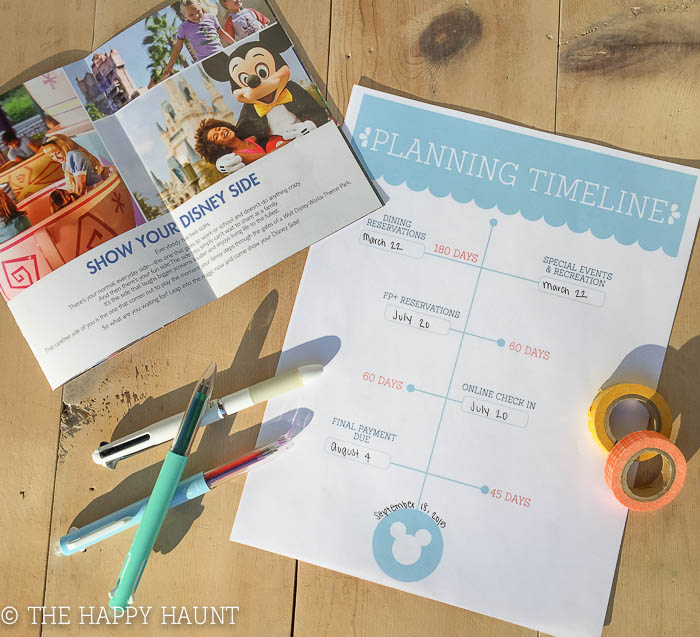 Free Printable Disney Vacation Timeline