Guess what? TODAY is my birthday!!! My kids were pretty excited that it was coming up…That is, until they discovered I wasn't having a birthday party. They were downright disappointed, in fact.
So I figured, why not celebrate with my kids? Just because I'm a mom doesn't mean I don't deserve a party! So last weekend on a whim we had a little impromptu birthday party!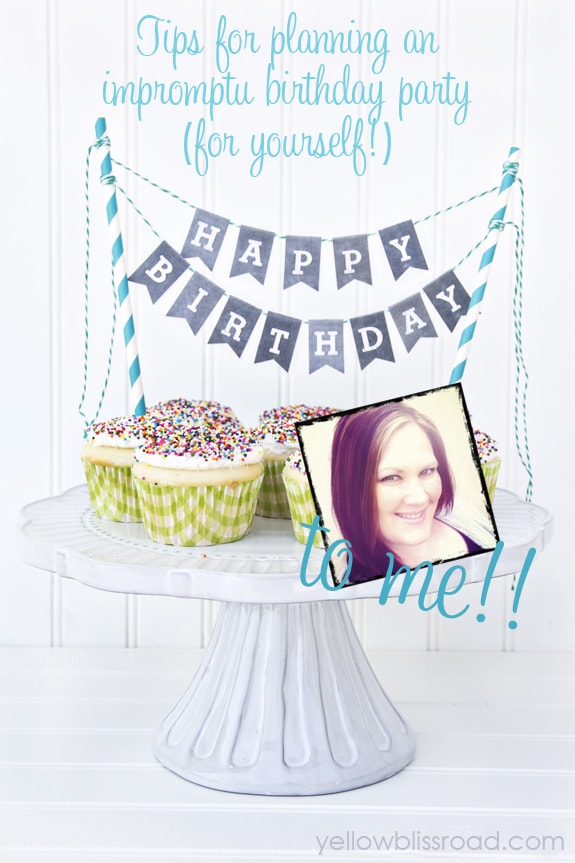 Chalkboard Letter Bunting available as a free download
here
.
Cupcakes and Root Beer Floats were all it took for my kids to feel like they were at their own special little party. It was pretty fun for me, too!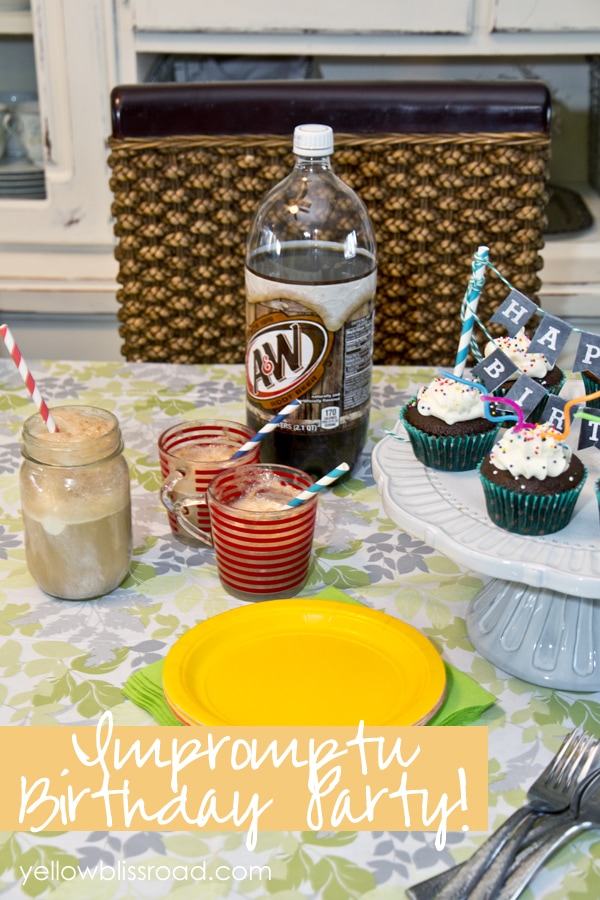 The best part was when I turned out the lights and let them blow out the candles.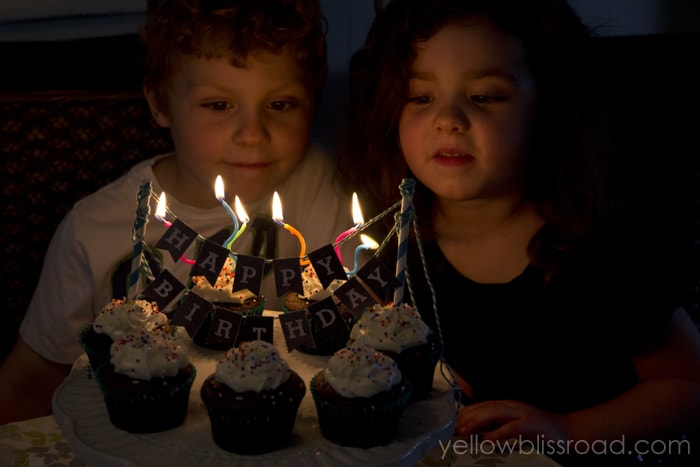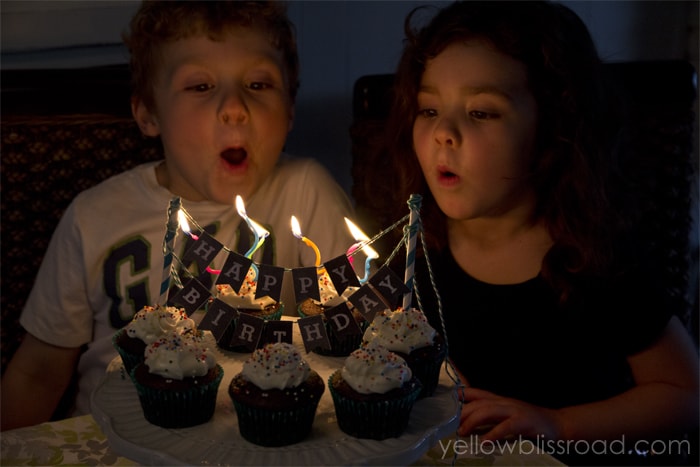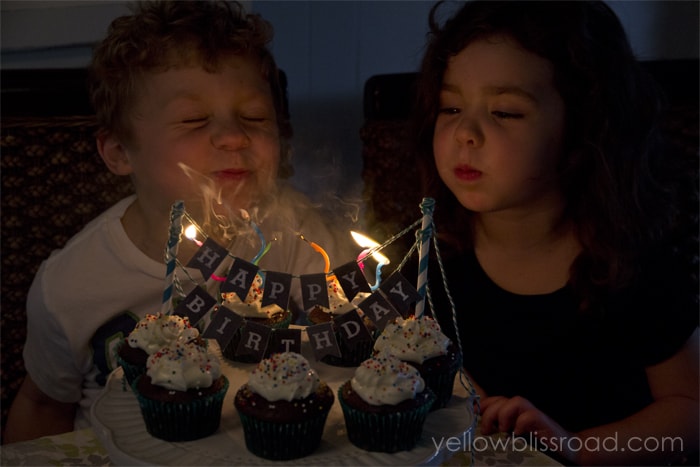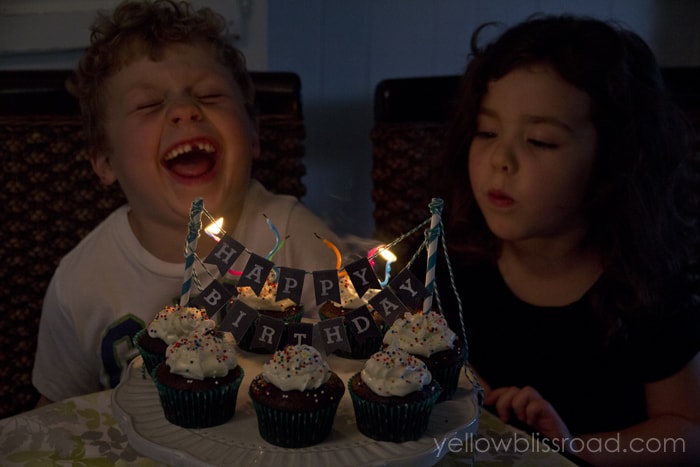 They got such a kick out of it, and it was so fun for me to watch them thoroughly enjoying themselves.
It made their day, took very little planning, and cost me next to nothing.
The idea for the mini-party came to me when I saw this Birthday Bundle at Vons. For just $5 I got a box of cake mix, frosting, candles and two 2-liter bottles of soda!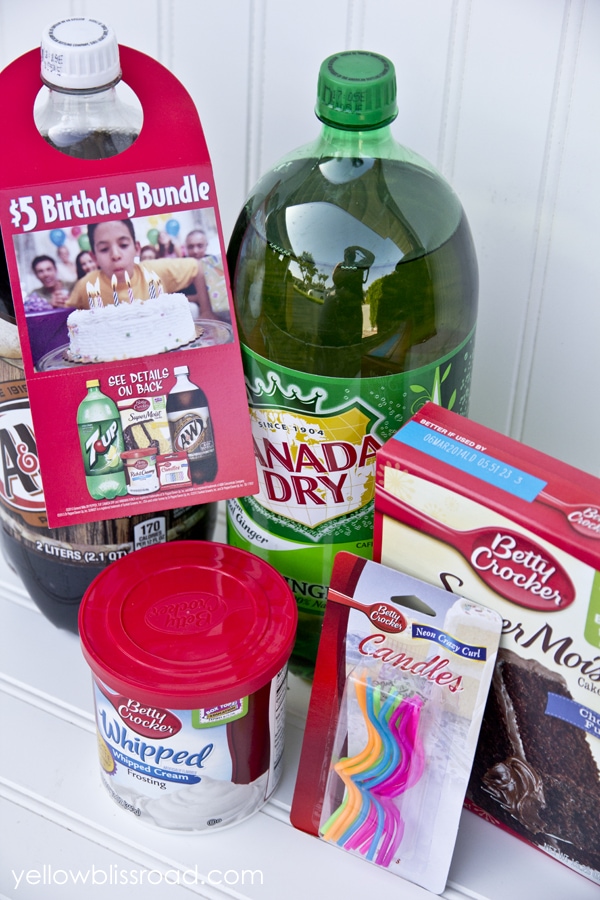 Now through May 21, when you shop at Safeway, Vons, or Pavilions, in the baking aisle, you can get 2 liters of 7UP brand sodas (A&W Root Beer, Canada Dry Ginger Ale and Dr. Pepper are all included!), a box of my go-to Betty Crocker Cake Mix, Betty Crocker frosting plus 24 rainbow candles for only $5! That's a sweet deal, and a great way to celebrate, right? You need to use your club card to take advantage of this deal. If you don't have one, you can sign up for one at the register.
I didn't take the time to style like I normally would for a photo shoot, I just used things I already had on hand. If you are able plan ahead just a bit, pick up a few balloons or fresh flowers to set a festive mood. Add a pretty tablecloth and some colorful plates and napkins, and you're on your way to make it a night to remember.
It doesn't have to be someone's birthday for you to celebrate with the Birthday Bundle – bake a cake for your mom or grandma this Mother's Day, or host a babydoll or pet's birthday! Or you can even just pretend. I guarantee you will make your child's day!
Happy birthday to me!!!
This shop is part of a social shopper marketing insight campaign with Pollinate Media Group® and SAFEWAY but all my opinions are my own. #pmedia #BirthdayBundle http://cmp.ly/3/8vNxcO.




Chalkboard Letter Bunting (as shown in the party pics) available as a free download 
here
.