I love typography – printables, hand-painted signs and so on. When thinking up artwork for the walls in my office, I decided various kinds of typography was the way to go.
Since my first attempt at a hand-painted sign was a bit of a failure, I was a little hesitant of attempting another one. But I think this one came out much better as instead of painting completely free-hand, I used a wax paper transfer method.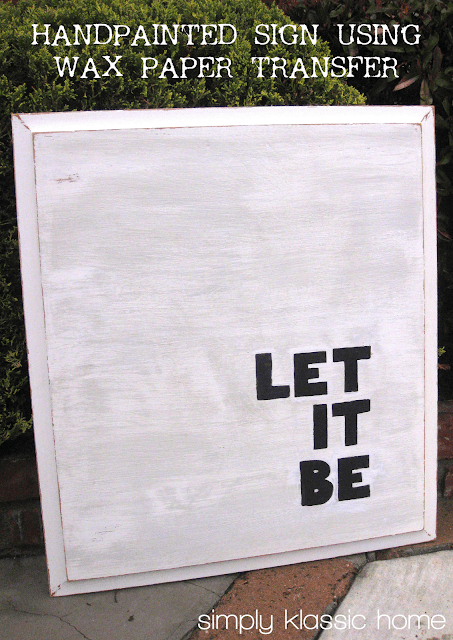 The base was an old cabinet door I had painted last year and added a piece of dropcloth I'd printed on. It's painted white then dry brushed with light gray and distressed. I kept the original printed dropcloth piece and will be using it elsewhere in the room.
To paint the letters, I used a multi-step process.
First, I drew out the letter onto a piece of paper until I was happy with how they looked. The lined paper helped to keep them proportional.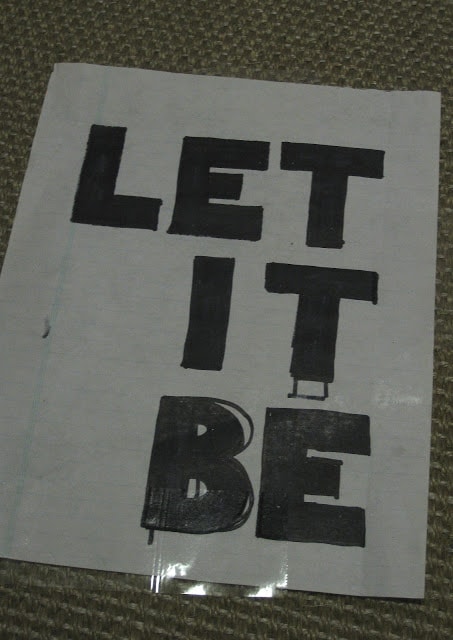 Next I flipped the paper over and taped a piece of wax paper to the back. I traced just the outline of the letters onto the wax paper. You can see where I wasn't happy with the original placement I just adjusted as I traced.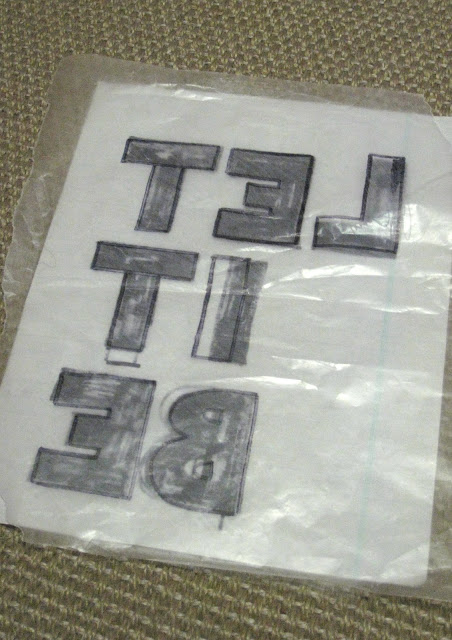 Then I flipped the wax paper over on the wood and positioned it where I wanted the words to be, then rubbed the letters with the back of the marker to transfer the outlined letters to the wood.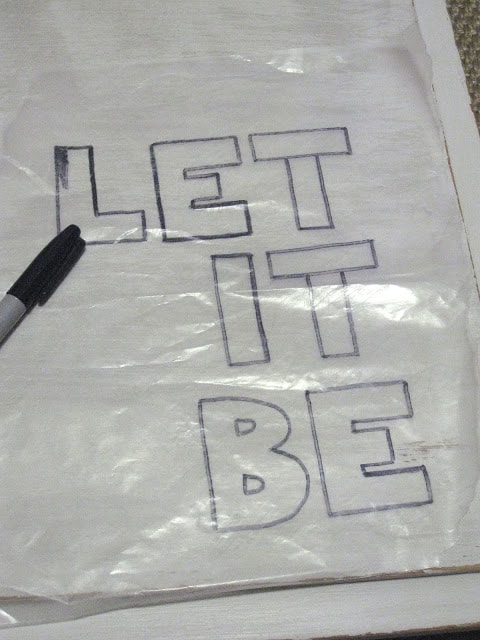 I wasn't really sure how this would come out, since the few tutorials I've seen used freezer paper that was put through an ink-jet printer. But my printer isn't hooked up, so I'm glad to know that wax-paper and a sharpie works just as well!
After transferring the letters, I took some black paint and filled them in, then touched up with the light gray. Sorry, I was so excited that the transfer worked, I forgot to take a pic!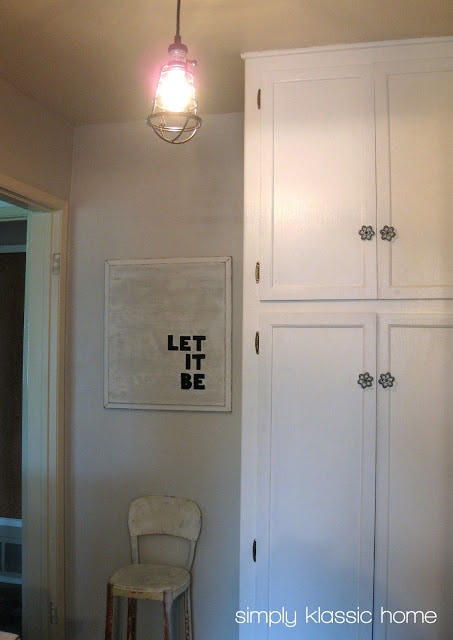 I love how this project turned out, and it's definitely something I would do again.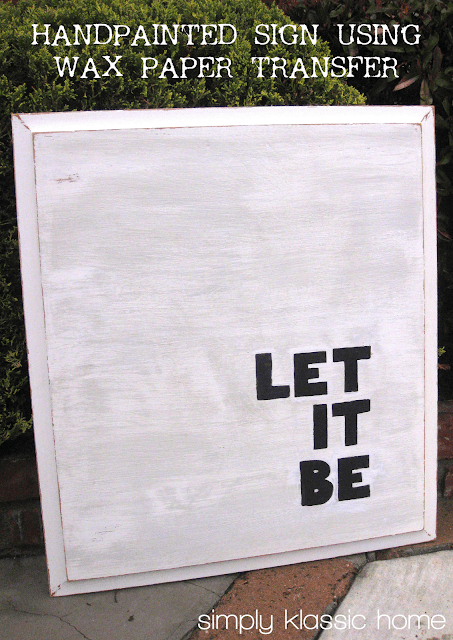 You also got a little sneak peek of how the room is shaping up. It's smack in the center of my house, with no windows even really near it. My SLR was left at my office over the weekend so I'm using my point and shoot, not too hard to shoot without flash but editing to lighten it up is a lot harder! I'll give you a few details later in the week.
Thanks for stopping by, and have a great week!
Linking up:
DIY on the Cheap
At Home with K
My Uncommon Slice of Suburbia
Savvy Southern Style
French Country Cottage