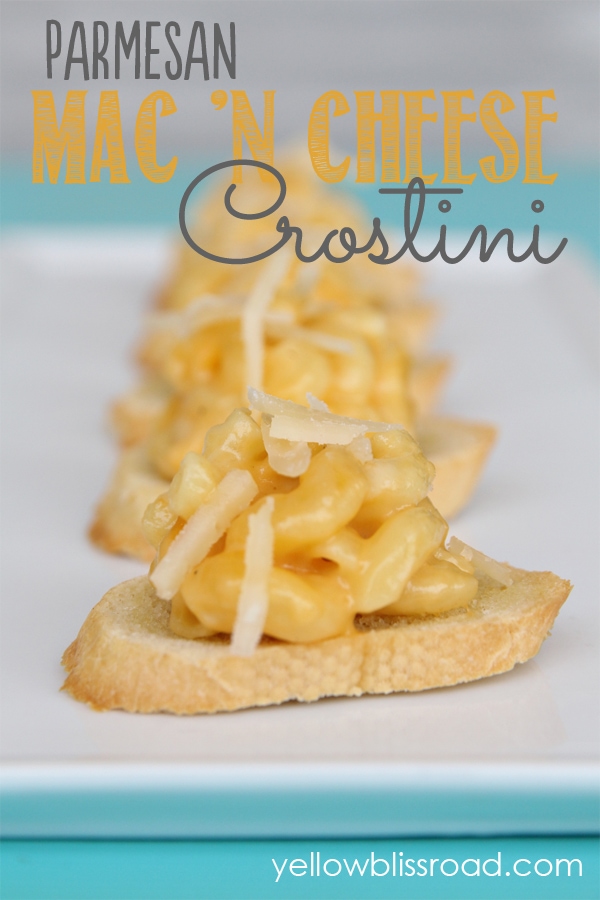 Shut. the. Front. Door.
When they walked around with this tray of scrumptious little bite-sized bad boys everyone was jumping at the servers to make sure and grab one before the tray was empty.
I vowed to make them when I got home, so a couple of days later I got to work. Let me tell you, it was hard to stop eating them.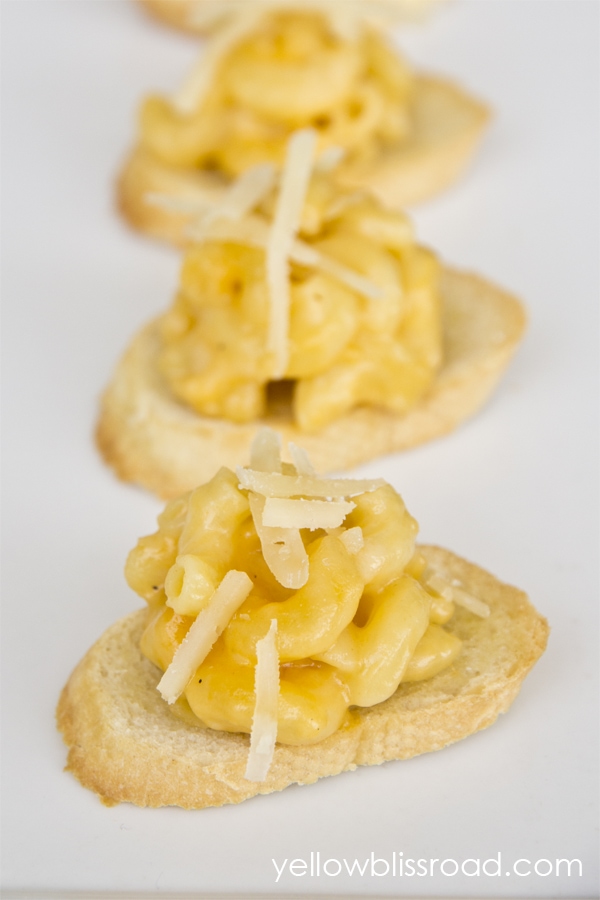 Can I just tell you that this was probably truly one of the greatest dishes I have ever made. Like, ever. I hope you enjoy it too!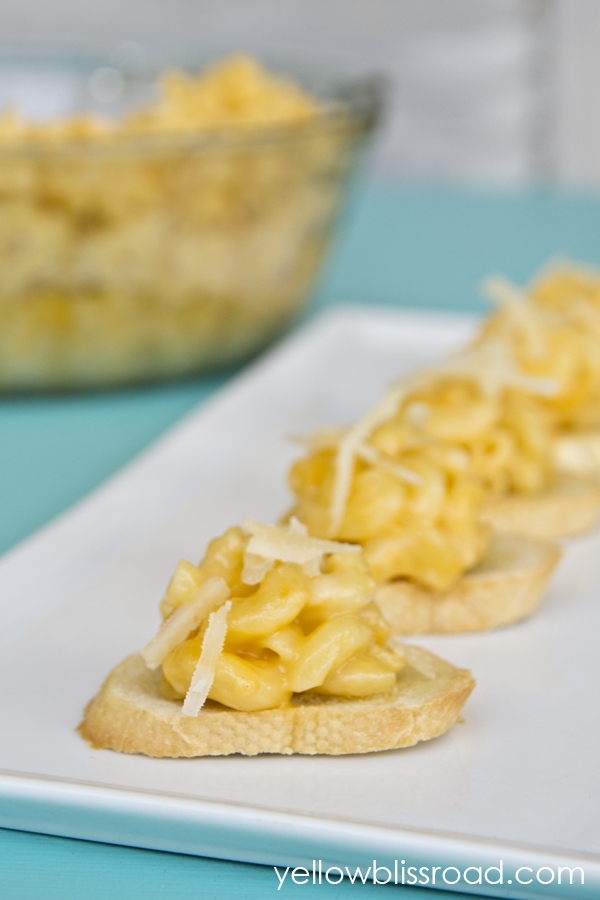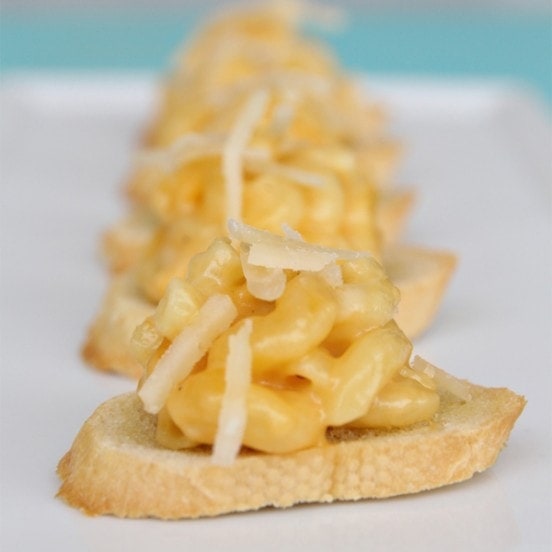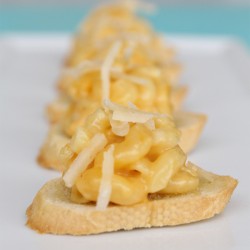 Parmesan Mac and Cheese Crostini Appetizer
Ingredients
3 cups elbow macaroni cooked to slightly before al dente (about 1/2 pound dry)
2 cups shredded medium cheddar cheese
1/2 cup shredded Parmesan best if it's fresh
2 Tbsp butter
2 1/2 Tbsp flour
1 cup milk at room temperature is best
1 tsp dry mustard
salt and pepper to taste
1 long skinny baguette
olive oil
Instructions
1. Cook the pasta in heavily salted water (like 3 tsp) to slightly under al dente. You're going to bake it and it will continue to cook a bit.

 

2. Melt butter over low heat. Turn heat to medium and add flour. Stir with a whisk for a few minutes, until well combined and bubbly.

 

3. Slowly whisk in milk and seasonings. Allow to come to a boil, while stirring occasionally. Sauce will thicken as it cooks.

 

5. Turn off heat and remove pan. Add shredded cheese and stir constantly until melted. (I literally hold the pan while standing in the middle of my kitchen while I'm stirring so it's nowhere near the stove!). This part is soooo important so you don't accidentally overcook your sauce. Test the flavor of the sauce and add more salt/pepper if needed.

 

6. Fold in cooked macaroni and pour into a 9"x 9" baking dish.

 

7. Bake at 350 degrees for 20-25 minutes.

 

8. While the macaroni is baking, prepare the crostini by slicing bread thinly. Lay flat on a baking sheet and brush each piece with olive oil.

 

9. When macaroni is finished, place crostini in the oven and either bake or broil (on low) for about 5-10 minutes. Baking time will vary depending on the method you choose, so be sure to watch the bread closely.

 

10. Using a cookie scoop, place a scoop of macaroni onto each slice of bread. *tip - do not over-fill the scoop!).

 

11. At this point you can either serve immediately, or place back in the oven for a few minutes to really set the shape. Garnish with fresh shredded Parmesan, if desired.