This decadent chocolate cupcake is so rich and delicious and perfect in every way. If you're looking for the most fabulous cupcake ever – look no further!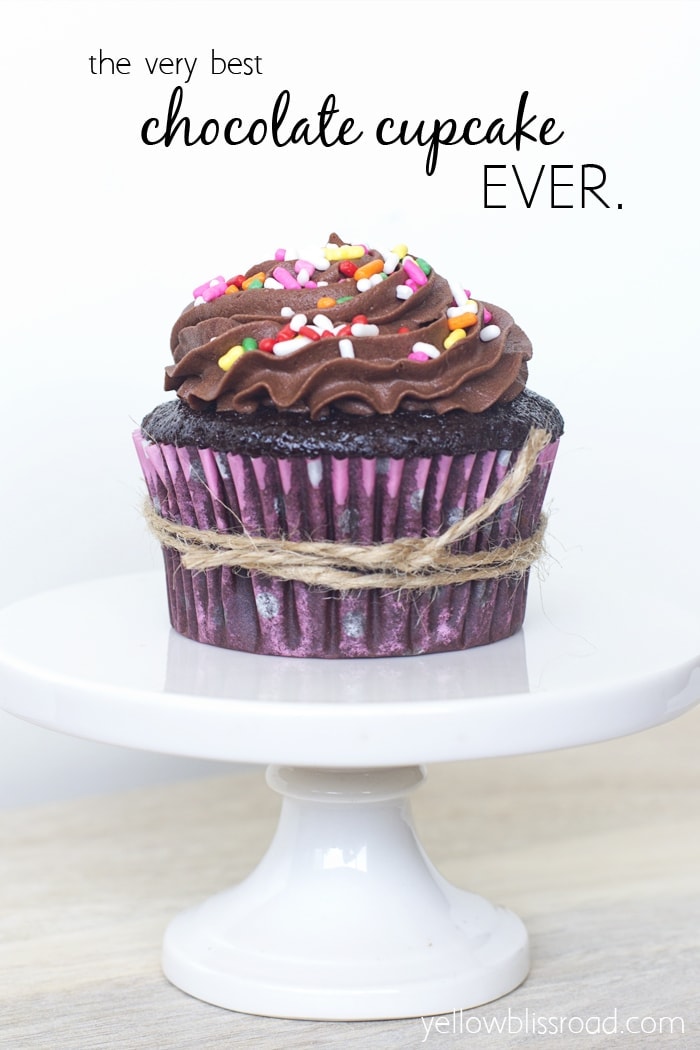 Last week we celebrated my son's Kindergarten teacher's birthday. Being the fabulous room mommy blogger that I am I brought cupcakes. I have tried a lot of different recipes over the years and I think I've finally come up for my perfect combination of recipes and tips to create my perfect cupcake. It will be yours too. I promise.
The cake recipe is good ole Martha Stewart's Easy One Bowl Chocolate Cake. I cut the recipe in half since it was said to make 36-48 cupcakes, and I omitted the buttermilk, opting for a homemade substitution of nonfat milk and vinegar (1 tablespoon of white vinegar to each 1 cup of milk – let stand five minutes). Use an ice cream scoop that's just not quite full to get the perfect amount to fill the cups.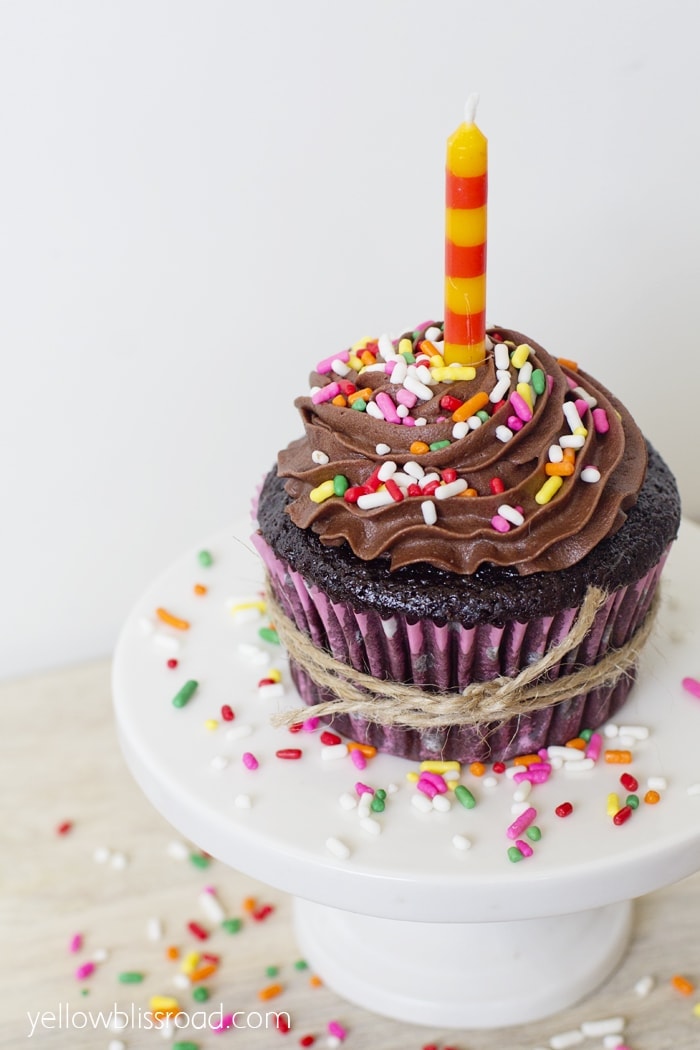 Now for the frosting. Oh, the frosting. The frosting is truly the "icing on the cake" if you will. I have always had the hardest time with homemade icing. It was always too buttery, to thick, too thin, too "something." But this recipe for Milk Chocolate Frosting from Sally's Baking Addiction was seriously amazing. It called for much less butter than recipes I'd used in the past and the results were perfect. One hint though – use unsalted butter. Trust me on this one.
I may or may not have eaten it by the spoonful.
Now you have the perfect chocolate cupcake recipe and the perfect chocolate frosting recipe, you'd think that's all you need, right? But how to put it all together to pull of a beautiful LOOKING cupcake? Jamielyn from I Heart Nap Time has some fabulous tips! Check out How to Frost the Perfect Cupcake. Just don't forget the sprinkles! 😉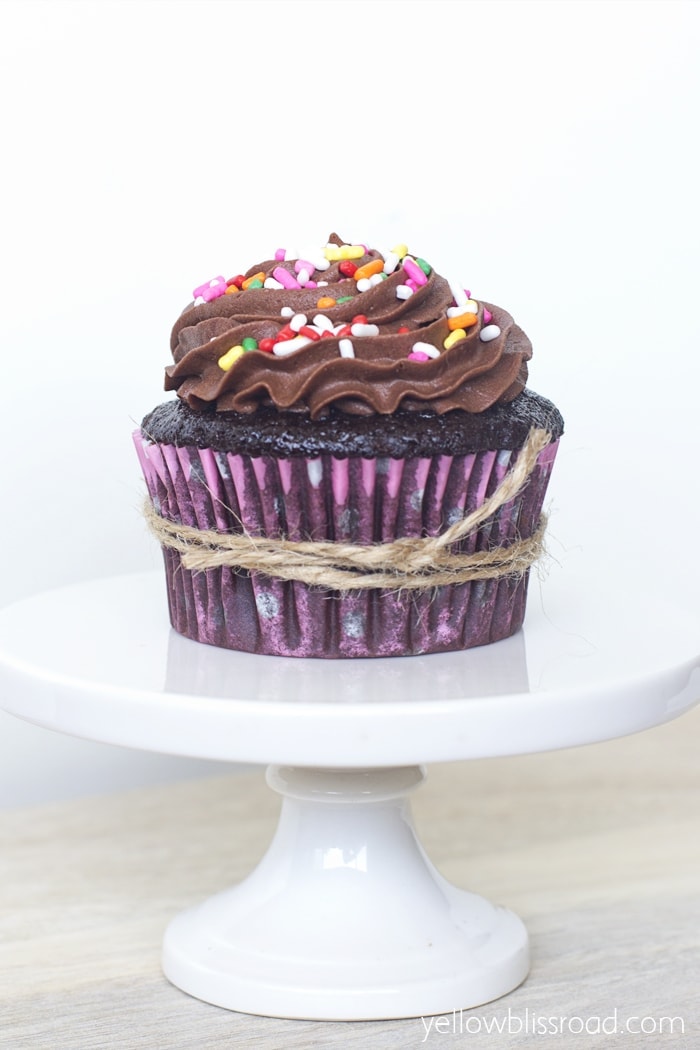 Do you have a favorite cupcake?
You might also enjoy: