How to Make a Towel Beach Bag
Hi there, it's Kristen from Down Home Inspiration and I am so happy to be back to bring another tutorial to the awesome Yellow Bliss Road readers. I hope that you enjoyed my Patriotic Burlap Wreath last month, and I have high hopes that this super cool Towel Beach Bag will come in handy for you this summer!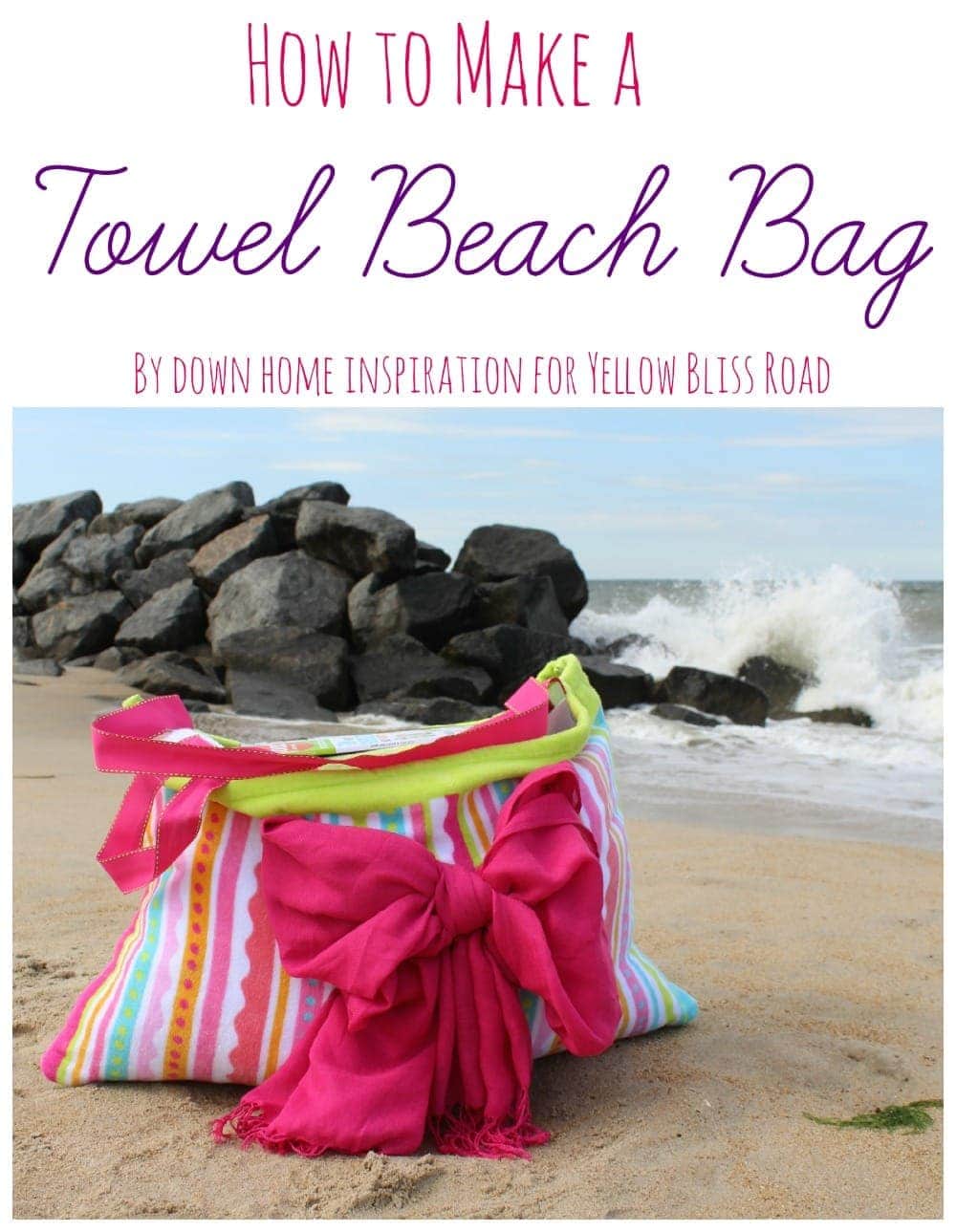 This summer is one that is bound to be filled with plenty of beach and pool time for my family, which means that I will inevitably be the pack mule lugging tons of beach toys, gear, towels, water, whatever shells my kids have to take home…you name it, I'll be carrying it. I'm sure some of you know that feeling all too well! And I somehow always end up bringing home what seems like pounds of sand and the grains seem to work their way into every nook and cranny of my bag. In an attempt to make my life a bit simpler, I decided to make a fun DIY beach bag that can get thrown right into the washing machine with the wet swimsuits and is large enough to hold all the craziness that I can cram into it. Best part? It's so super simple, taking me about 30 minutes and less than $10 to complete.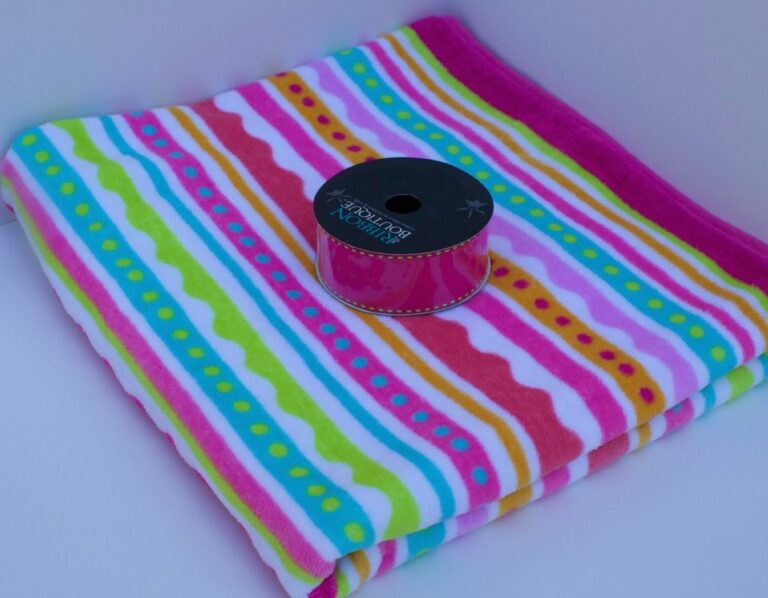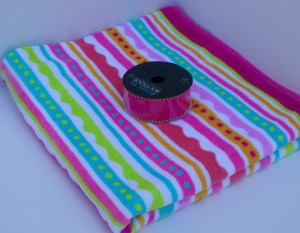 Supplies Needed:
beach towel of your choosing
coordinating ribbon, thick enough to serve as sturdy straps (I used 2″)
basic sewing supplies (thread, machine or needle, scissors)
Knowing that I needed a big bag to haul all my treasures, I picked an extra large towel to make my bag from. I cut two 3 foot lengths of ribbon and sewed a box stitch on each end of ribbon to each of the four corners of the towel (about three inches in from the edge), creating two straps, one on each side. *Side note: make sure to use a lighter to quickly melt the end of ribbon before sewing it on to keep it from fraying with use.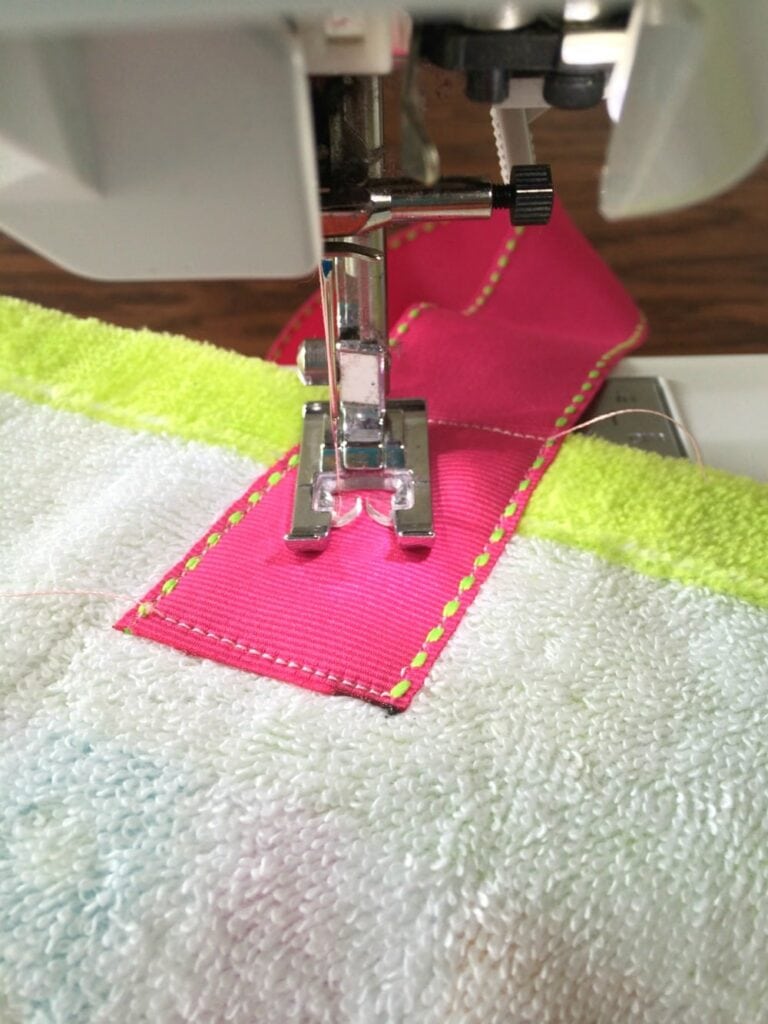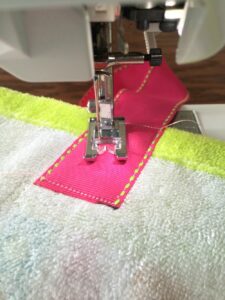 Once you've got the straps sewn on, fold the towel in half lengthwise with right sides together and hem on both sides. If you feel as though you'll be loading the bag down a bit, you may want to use a zig zag stitch or double seam to reinforce it.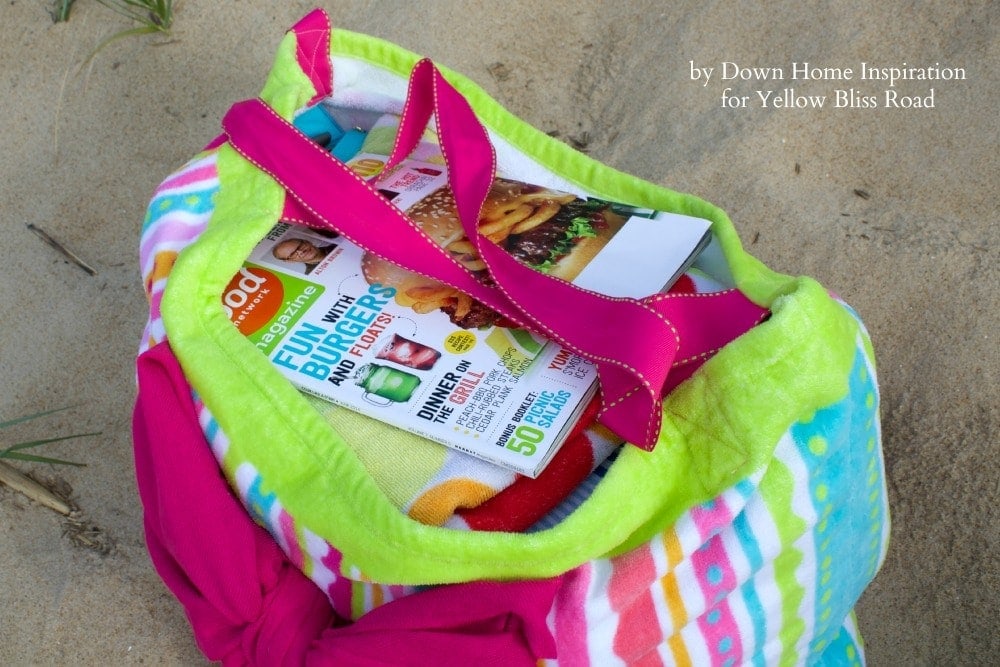 And that's that, you've got a fun new beach bag that you can easily throw in the washer to clean! I went one step further and added a bright, happy bow to the front of my bag. Wanna know a secret? That bow is actually a sarong that I can remove and use as a cover up any time I please. I used two small safety pins to hold it on, so I can whip it off the bag in a moments notice. Love the versatility!
I've already put this bag to use on multiple occasions and could not be happier with it. Holding all the wet suits and towels, thrown right into the washing machine…yep, it's pretty awesome! Here it is in action last week: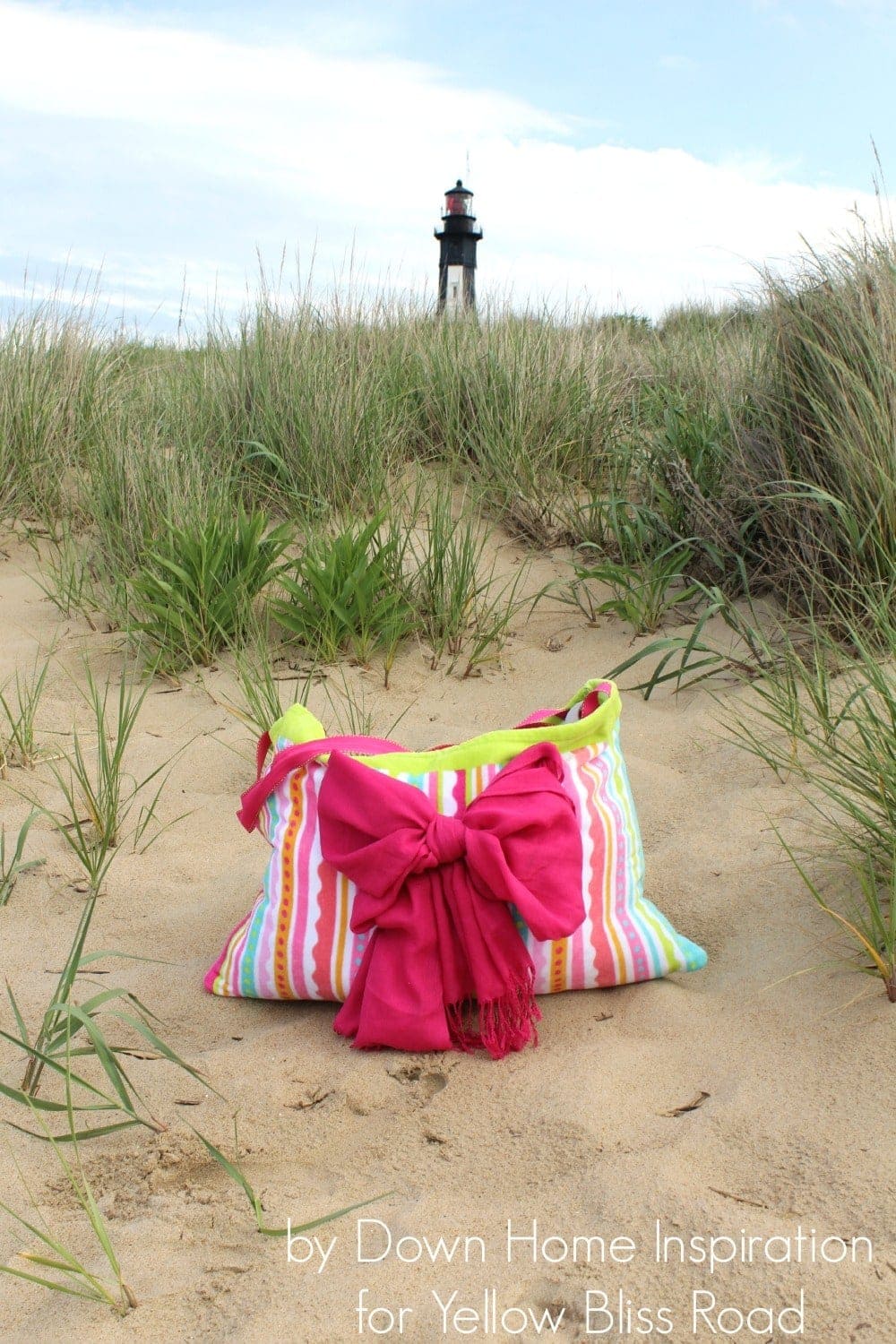 Do you have big plans for beach or pool time this summer? If so, I hope that you'll whip up your own Towel Beach Bag!
Thanks for having me again, can't wait to see you all right back here next month!
___________
It's so adorable Kristen! I love it!!!
For more inspiring summer projects, be sure to check these out:

100 Summer Ideas, Projects and Recipes