Chocolate covered marshmallows are by far one of my favorite, easy treats for parties. These Firecracker Marshmallow Pops are sure to be the hit of your Fourth of July party – they'd be perfect for a Memorial weekend BBQ too, just eliminate the fuse.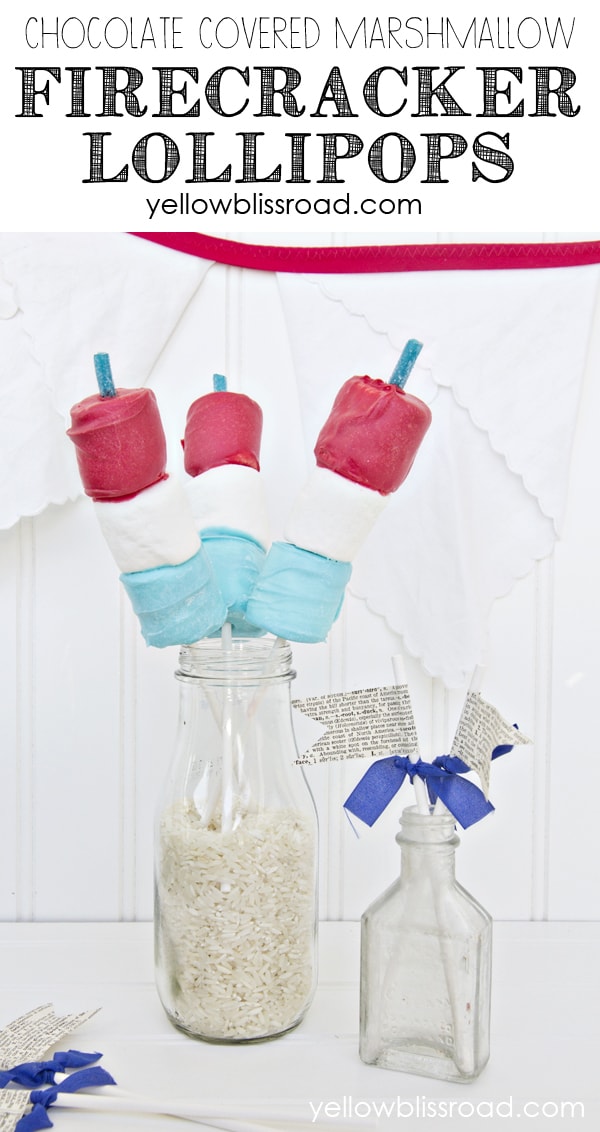 Here's what you will need to make your own:
Large marshmallows
Red candy melts
Blue candy melts
6″ lollipop sticks
Sour patch licorice (or other long skinny candy – optional)
Begin by placing one marshmallow on the stick.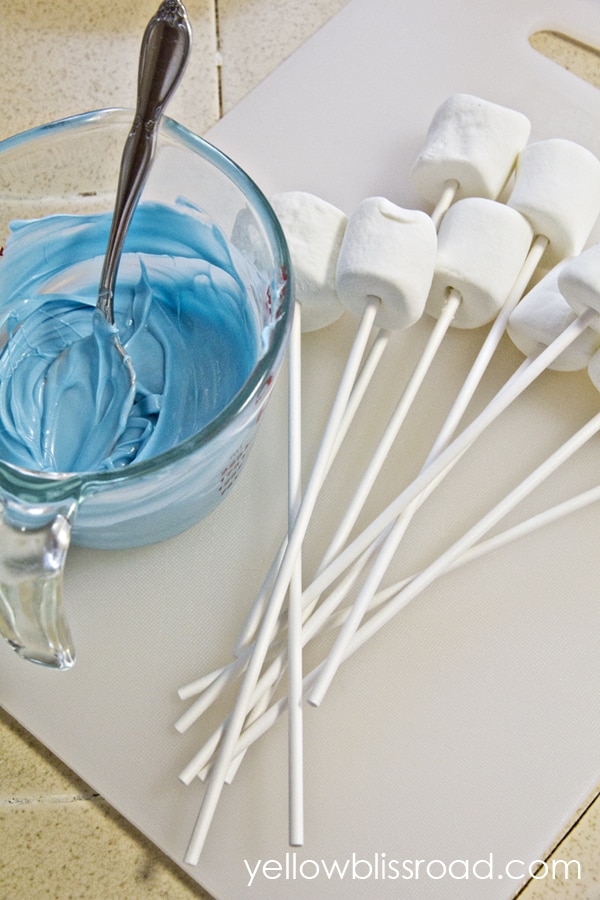 Melt some blue candies in the microwave in 20 second intervals until smooth. Be sure to stir in between and remember that just a drop of water will ruin the batch.
Dip the marshmallow in the blue candy, coating completely. Tap the stick on the side of the of the cup to remove excess. You can also swirl along the inside of the cup but it won't be as smooth.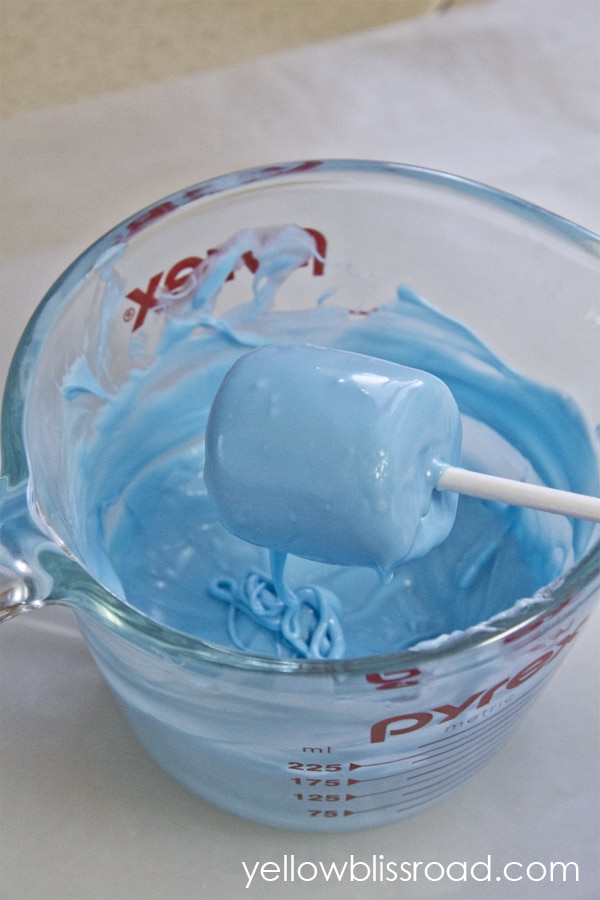 Stand the marshmallow up on a sheet of waxed paper and repeat. After each five or so, add one white marshmallows to the stick, pushing the blue further down and causing the two to stick together.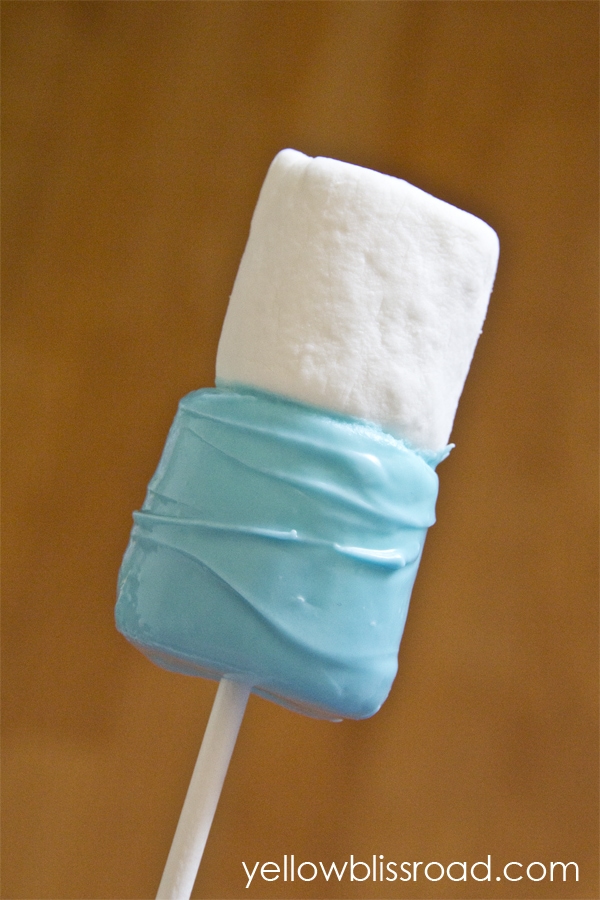 Once the blue candy is hardened, melt the red. Dip a third marshmallow in the red and press it onto
the white marshmallow. Stand and allow to harden.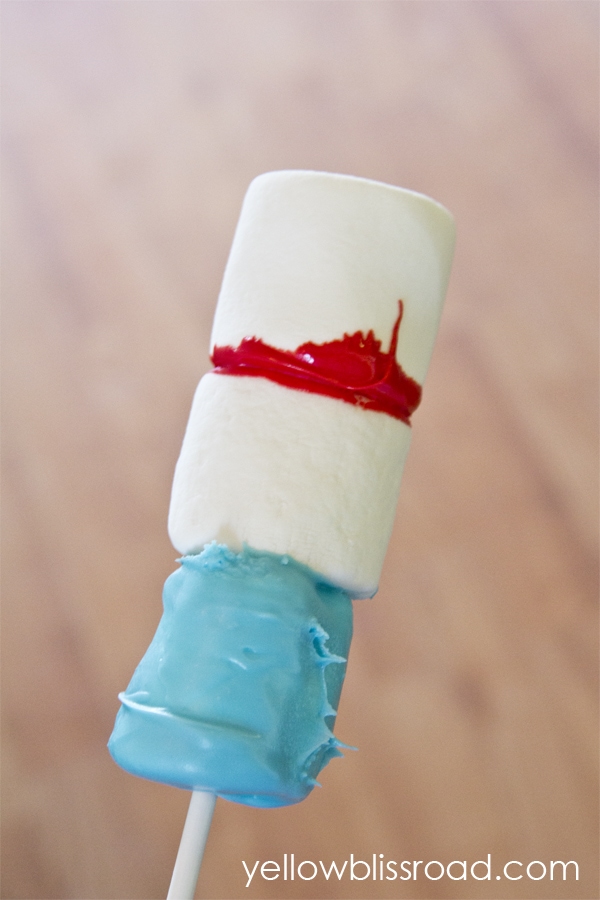 Dip into the red just enough to cover the third marshmallow. I had a hard time getting them to stand at this point so I just laid them down to dry.
At this point you have a great patriotic treat! If you want to take it a step further and create the firecracker, cut a piece of sour patch licorice or a Red vine rope (you know, the skinny kind) and dip in the red candy and attach to the top marshmallow.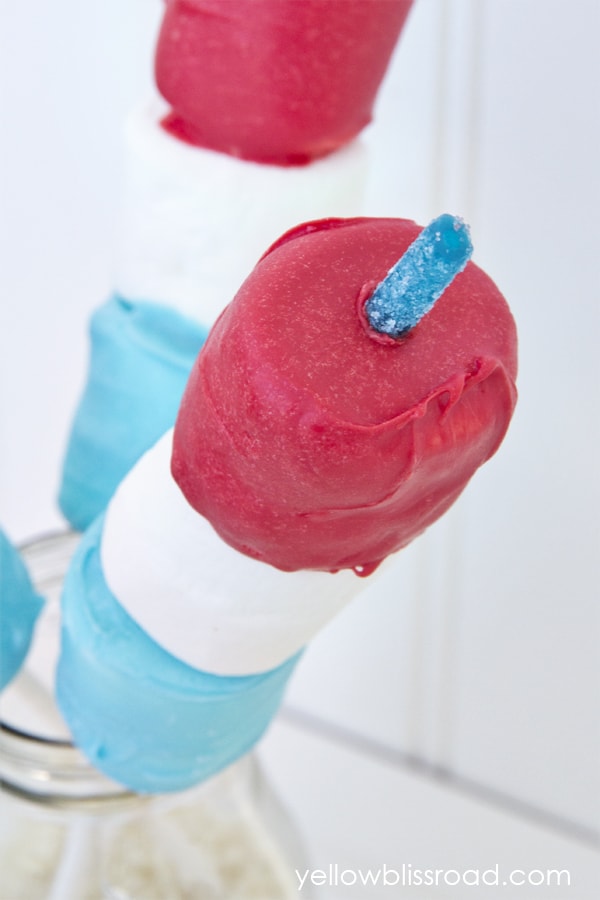 So fun, and they are sure to be the hit of your summer party! I can see all kinds of color combinations making this a truly versatile treat!