Mason Jar Gift Idea: Hot Chocolate with Free Printable Tag
Welcome to the Hello Holidays event at Yellow Bliss Road!
We are in major Christmas countdown mode here at the Road with tons of holiday inspiration for Christmas crafts, Christmas gift ideas, and Christmas recipes & treats. I've got lots of friends stopping by to share some of their favorite projects and I can't wait for you to see what they are sharing. Please give a big welcome to Heather!
---
Hi I'm Heather from Setting for Four! I 'm sharing a quick and easy Holiday Gift Idea today! A yummy Snowflake Hot Chocolate Mason Jar Gift idea that's fun to make and to give!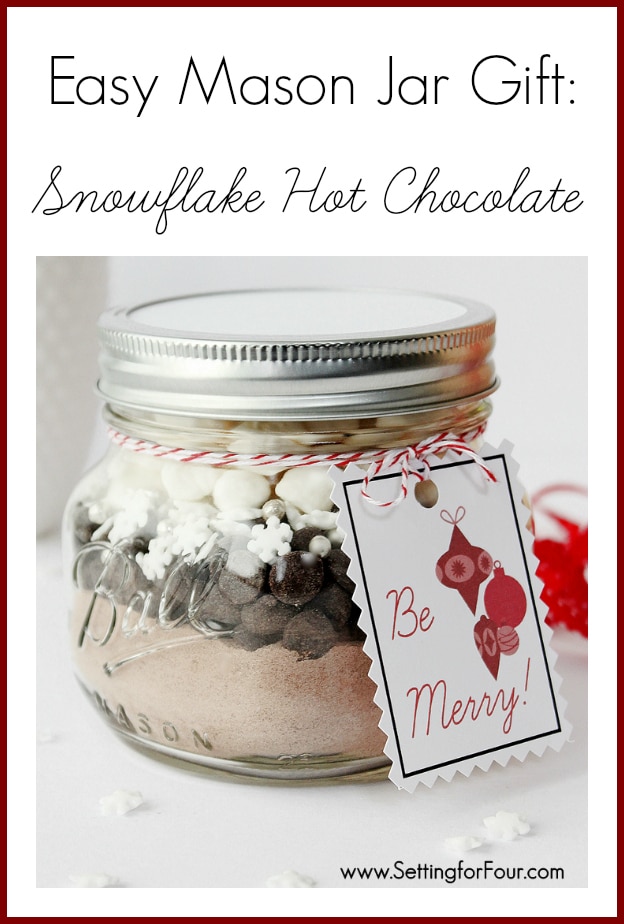 Need a gift in a hurry? Make this quick, budget friendly Snowflake Hot Chocolate mason jar gift with a printable holiday gift tag that will be so gladly received!
I love making handmade gifts for the holidays! Especially homemade gifts from the kitchen! This Snowflake Hot chocolate is so delicious – the loved ones on your guest list will love scooping this ready to go mix into a mug over the holidays!
I love making hot whipped creamed topped mugs of this Snowflake hot chocolate for family movie night or just for me to take a break in my favorite chair by our fireplace and look at our Christmas tree twinkling in the night!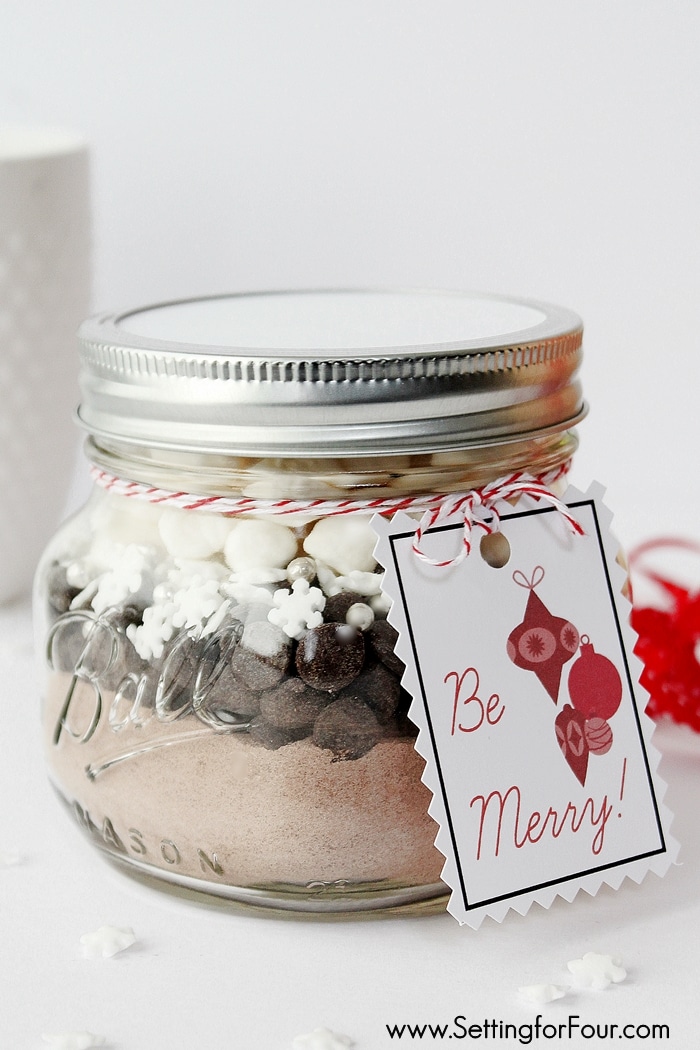 To make this delicious Hot Chocolate Mason Jar Gift:
Fill a clean Mason Jar with: Prepared Hot Chocolate Mix, then add a layer of Semisweet chocolate chips and top with mini marshmallows mixed with snowflake sprinkles and silver dragees (or other type of sprinkles). You don't have to be exact with the measurements!
Simple right?
To finish it off add this fun FREE Printable Christmas Gift Tag that I designed! Just print, cut out add some baker's twine (I used red and white) or ribbon and attach to your gifts!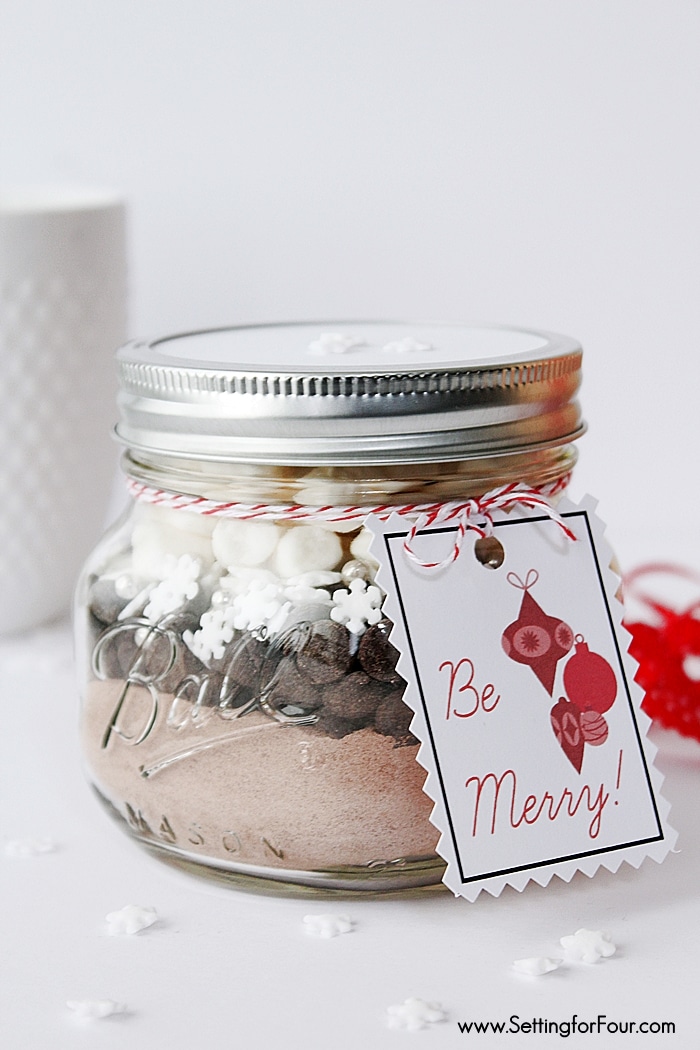 I hope you enjoyed my easy Mason Jar Snowflake Hot Chocolate gift idea!!
You can follow along with my Decor and DIY adventures on: Pinterest, Facebook, Google Plus, Instagram and Twitter!
Come swing by Setting for Four to say Hi and check out my:
Last year's Christmas Home Tour with lots of holiday decor ideas!
DIY Acrylic Tray with No Painting Watercolor Print
DIY Boxwood Wreath with Welcome Printable
---
Thanks you so much for sharing today Heather! It was great to have you visit. If you'd like to see more from the Hello Holidays event, click HERE.