One of the easiest (and one of my favorite) things to decorate with is mason jars. It's an easy way to add a little vintage flair to your decorating.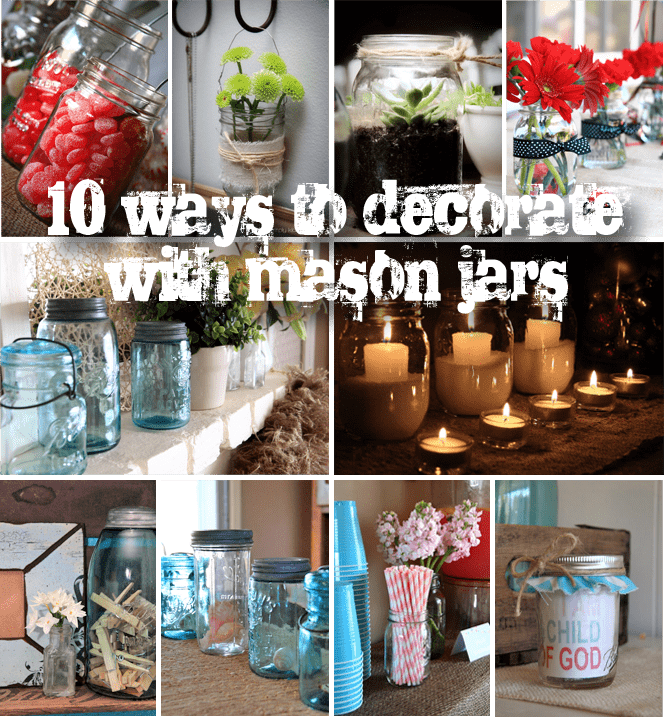 1. Candy bar (The Grandma-to-Be Party)
Use mason jars to display treats for parties and let guests help themselves.
2. Decorated hanging vase (Master Bedroom Makeover)
Add a piece of fabric and a wire hanger to any size jar for an instant hanging vase.
3. Succulents Planter
Add some soil and a small succulent for a pretty planter for your desk, mantel or just about anywhere. Be sure to add some rocks on the bottom to allow for drainage.
4. Flower Vases (Ladybug Party
My favorite use has got to be vases. Flowers in a mason jar are just so beautiful and simple and it's definitely my go-to vase.
5. Decorate Your Mantel
Aqua mason jars are a great way to add a little color to your mantel. Fill them with flowers, photos or other treasures or just leave them as is with their lovely zinc lids. This summer, my mantel will be ALL jars and bottles, and I LOVE it!!
6. Candle Holders 
Pour some epsom salt in the jar and place a votive or tea light inside. The epsom salt sparkles like snow. Or don't use the salt at all and just place the candle inside.
7. Laundry Room and Bathroom Storage
Larger mason jars like this one hold clothespins or used dryer sheets, but I also use the pint size ones for holding q-tips, cotton balls, and my makeup brushes.
8. Specimen Jars
I decided to have a little fun last year and lined up a bunch of mason jars on my dining room table. Each held a different sea shell. My kids loved examining them.
9. Serveware
I pull out my mason jars for any party I host to hold silverware or straws.
10. Party Favors (Adoption Celebration Party)
Pint size jars are fairly inexpensive and can be purchased by the dozen at your local grocery store. I put some chocolates inside and covered with tablecloth scraps.
There you have it! My favorite decorating piece and lots of ways to use them. So now that you've seen how I use them, how about taking a look at some other inspiration around blogland…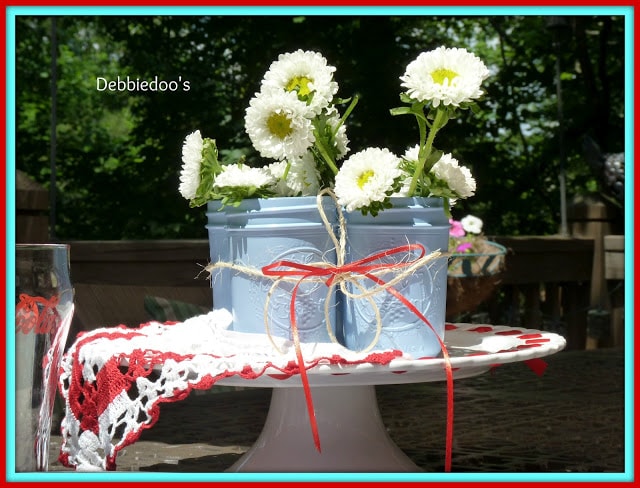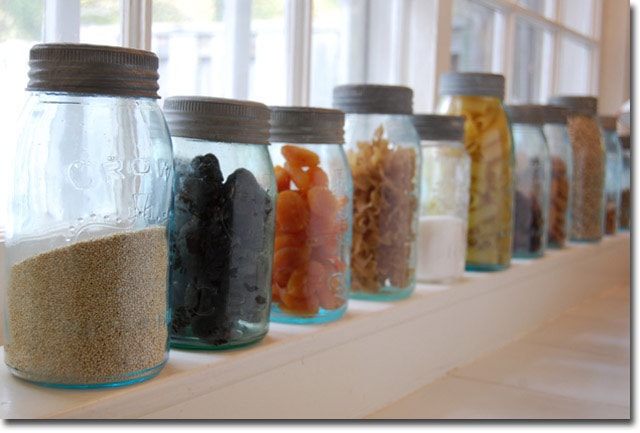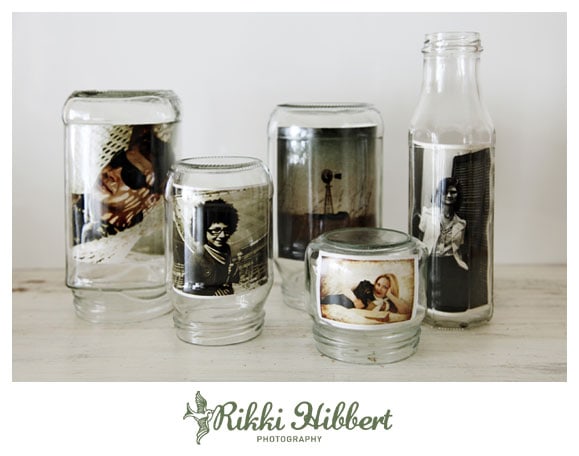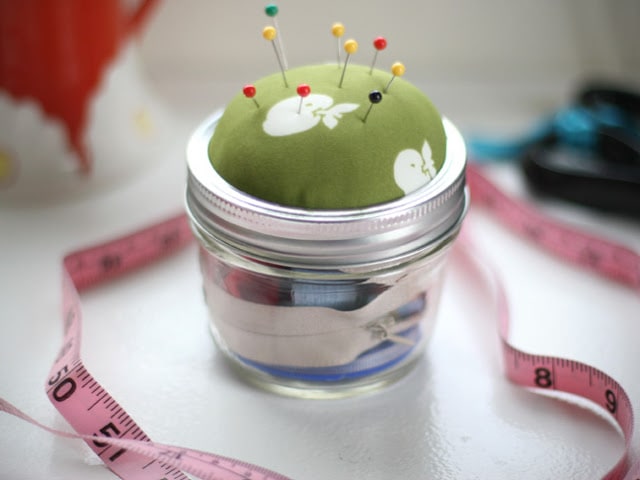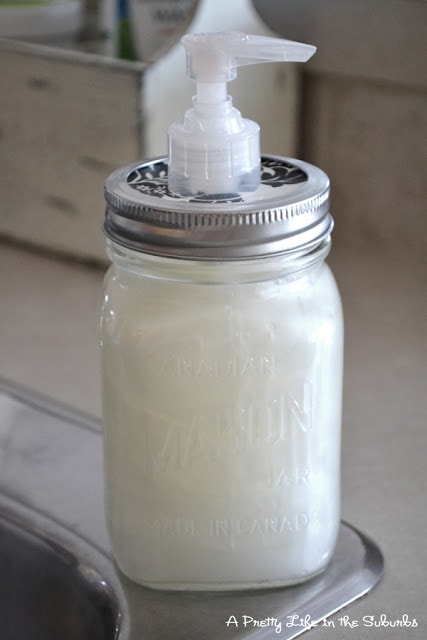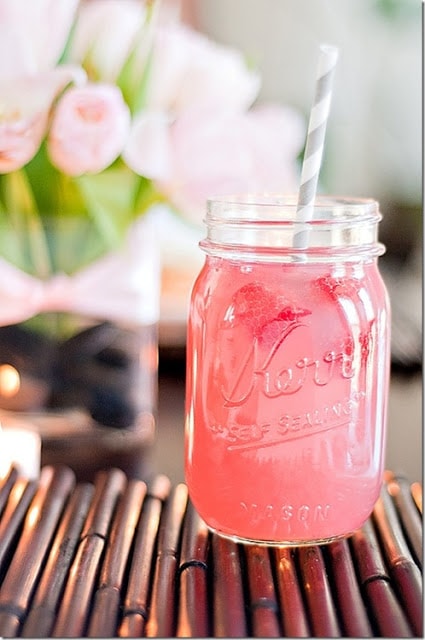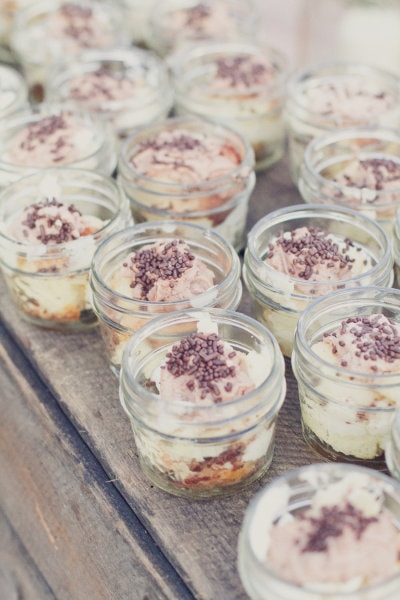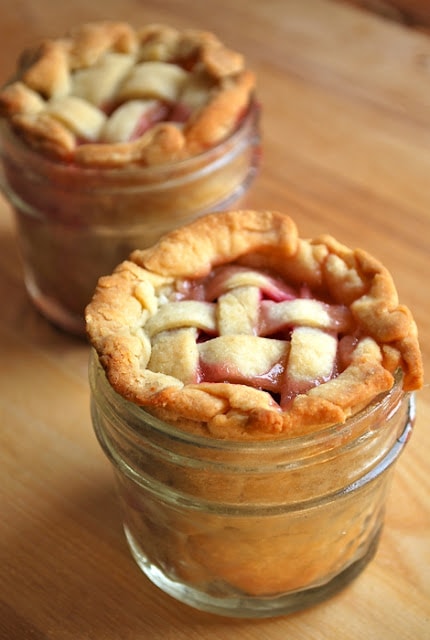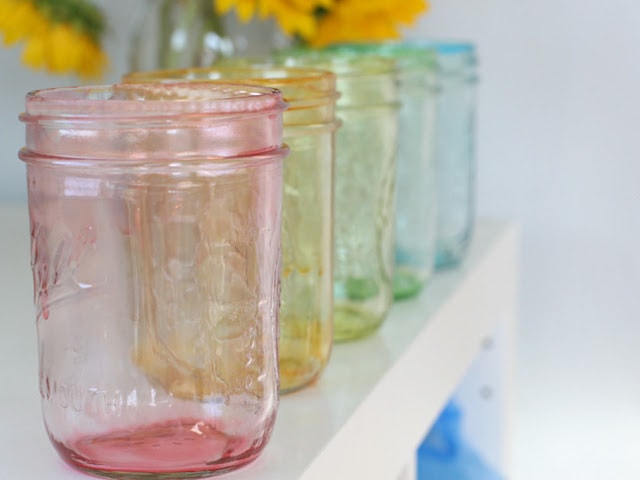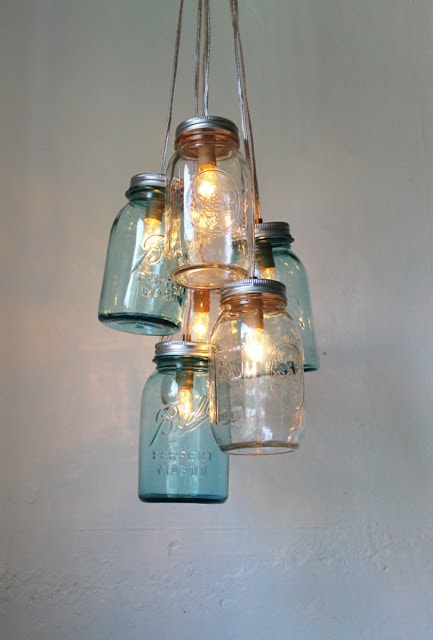 I don't think I have ever met a mason project that I didn't like.
What about you? Do you have a mason jar project? Or have you seen one recently that's inspired you? Post a link in the comments, I'd love to see it!