The paint is dry and the bed is in place!
* Disclaimer – there is no natural light in our bedroom The only window opens into the laundry room in our enclosed patio. Lucky us! *
I went to Country Roads looking for items for our Master Bedroom and this is what came home with me: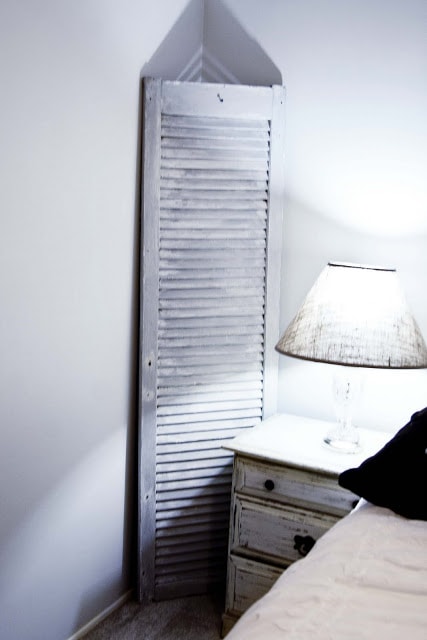 A beautiful gray shutter! As soon as I saw it, I knew it was exactly what I was looking for, and it was the perfect size.
How does it look?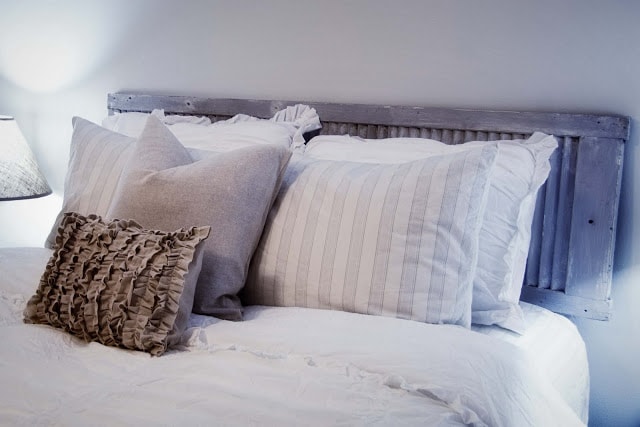 I just set it on the bed for the photo, but we'll be hanging it as soon as possible.
See that ruffly pillow in the front? Midwestern Sewing Girl, who handmade it, had a giveaway and I won!! It is a beautifully made pillow and she sent it to me immediately. I love how it looks on our bed!
I was also looking for some pillows from Full Bloom Cottage (also in Country Roads) but the pillows I wanted weren't in stock. I mentioned it to Sue, and she immediately called Loretta (of Full Bloom Cottage) who is making them special for me! I'm so excited!!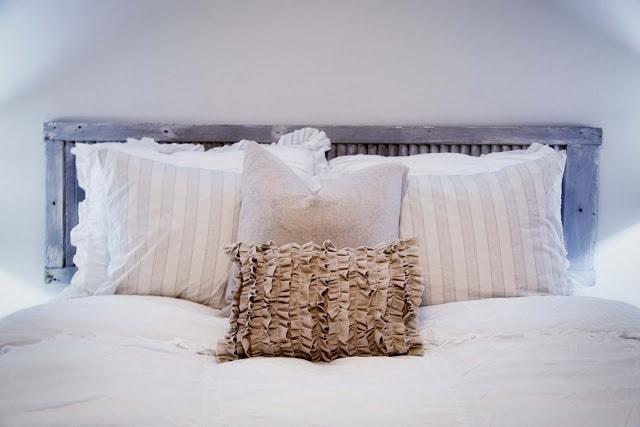 The bedroom is really coming together just like I had envisioned. I was practically in tears last night because the last few weeks have been really rough with Cooper and I am desperate to have a place where I can just relax and that makes me happy.
We have to actually set up the headboard (I just set the shutter on the bed to take pictures) and bring the other furniture in. I'm still looking for pieces and accessories to finish off the space.
Here's what it looked like before: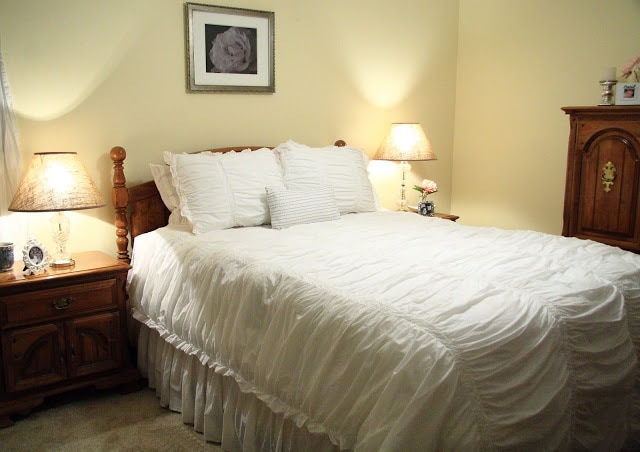 And here's another shot of the new look: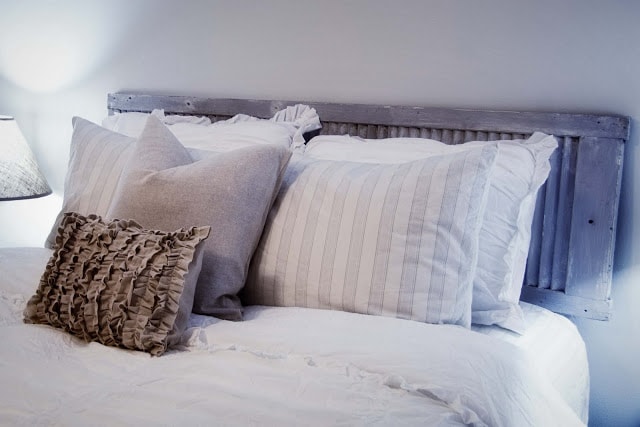 What do you think?
I went to the Flea Market today with my friend and blogging buddy, Adrianna, and had a great time! I had high hopes of finding a few of the pieces I'm looking for to complete the makeover…and I did! Stick around…I'm hoping to be able to reveal the whole room very soon!