Mother's Day Gifts – Free Printable Tags and Card

Looking for a sweet gift for mom, grandma, sister or aunt for Mother's Day? I've got you covered with these adorable mason jars filled with delicious Dove Dark Chocolates and topped with adorable free printable tags. There's a matching card to go with it too!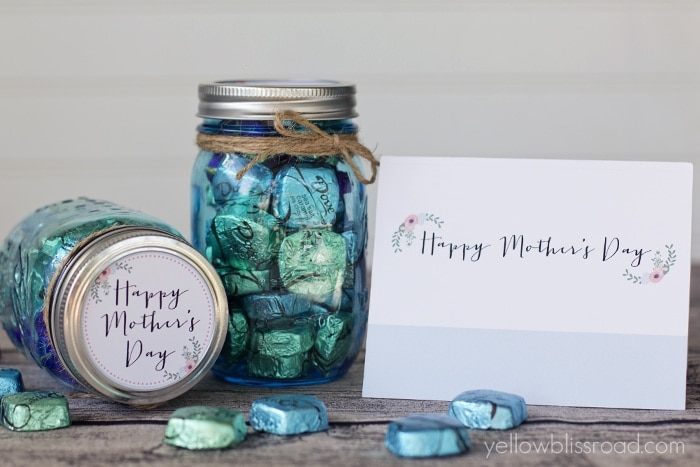 If you follow me on Instagram, you saw the fabulous box of Dove Dark chocolates that I got to play with to create this gift. There are so many varieties, and trust me, each one of them is delicious! My mom saw the box and was pretty excited – seems she thinks most of it is for her. Well, at least these jars filled with Dove Dark Chocolate Promises are!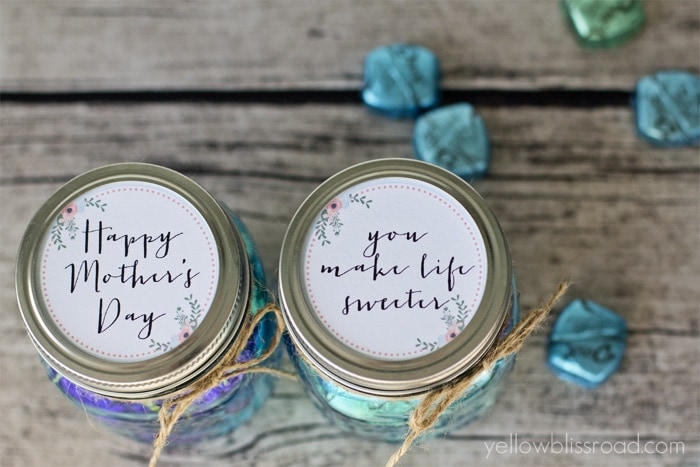 I love gifts that are quick and easy to put together, and this little project took all of five minutes. Simply grab a pint size mason jar and fill it with Dove Dark Chocolate Promises. The ones you see pictured are Silky Smooth Almond Dark Chocolate, Silky Smooth Mint & Dark Chocolate Swirl, and Silky Smooth Dark Chocolate  Sea Salt Caramel. They are all AMAZING.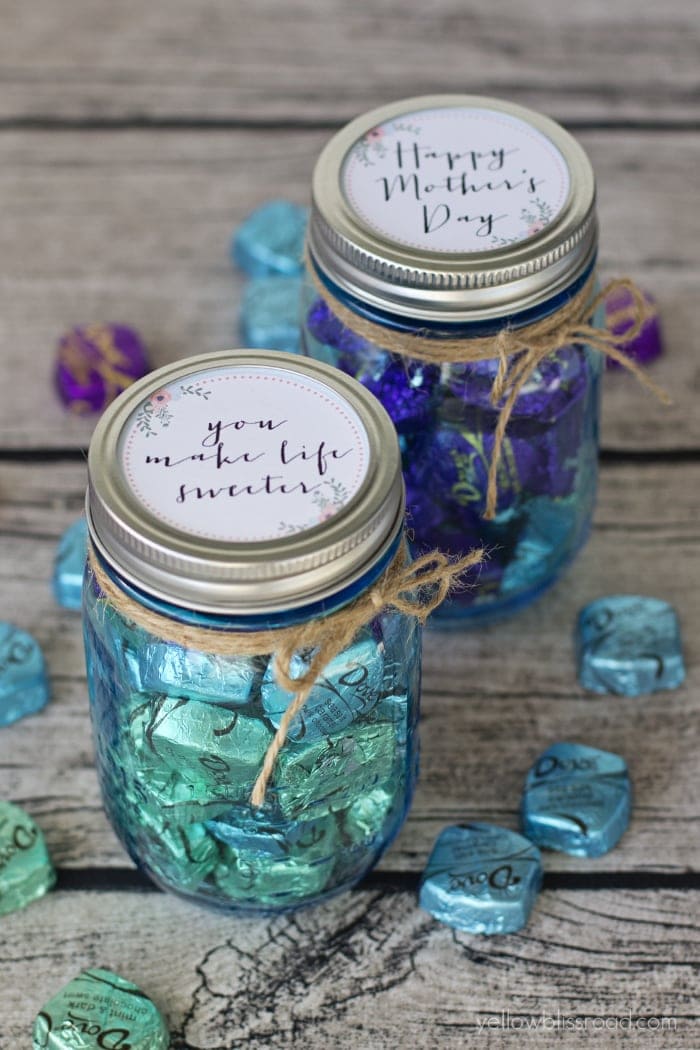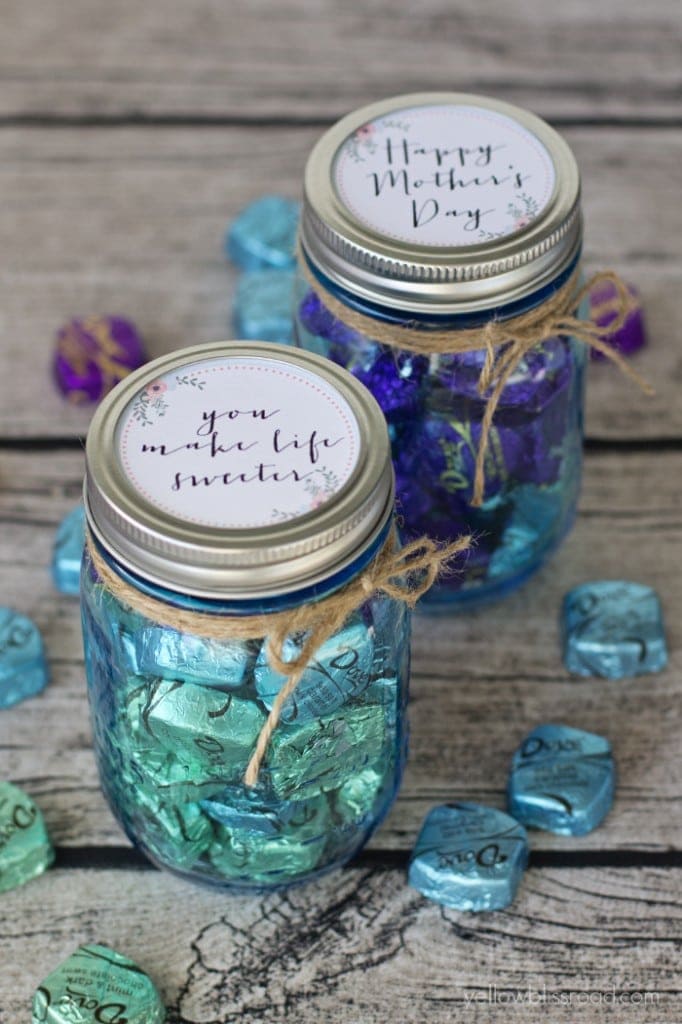 Print out the Mother's Day gift tags using the link at the bottom of this post, then punch them out with a 2 ½ inch punch or simply cut out with scissors. The cut outs fit perfectly on the lid of a mason jar – just add a couple dabs of hot glue or even use a glue stick to secure. Then screw the band back on and tie with some twine or ribbon. Alternatively, you could use any type of container and tie the tag on with some pretty ribbon.
I've also included a matching card. It's blank inside so you can add your own sweet message. The card will fit in any 4-3/8″ x 5-3/4″ invitation envelope
.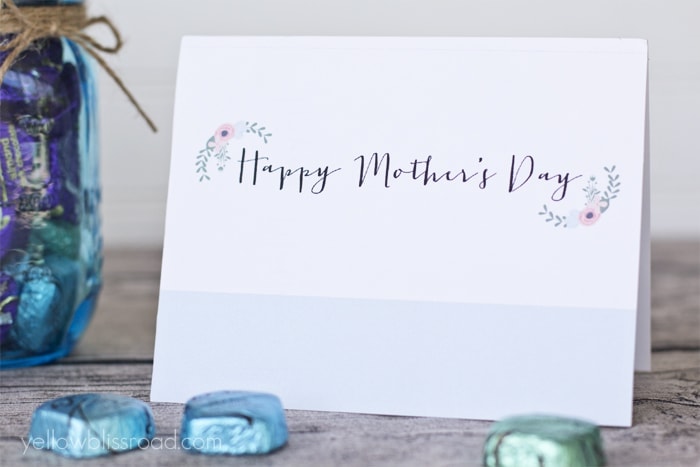 I hope the special women in your life enjoy this little sweet treat. It's perfect for Mother's Day gifts, and the second tag, "Thanks for making life sweeter" is the perfect all-occasion tag for any holiday or special treat to brighten someone's day.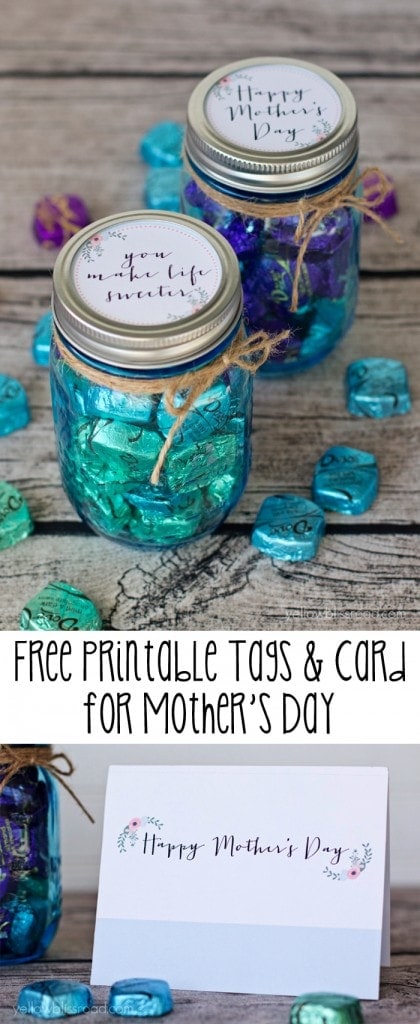 Be sure to visit  Dove Chocolates for updates and recipes! Website | Twitter | Facebook
Compensation was provided by DOVE® Dark Chocolate via MomTrends. The opinions expressed herein are those of the author and are not indicative of the opinions of Dove or Momtrends.
Here are some more free printables and git ideas: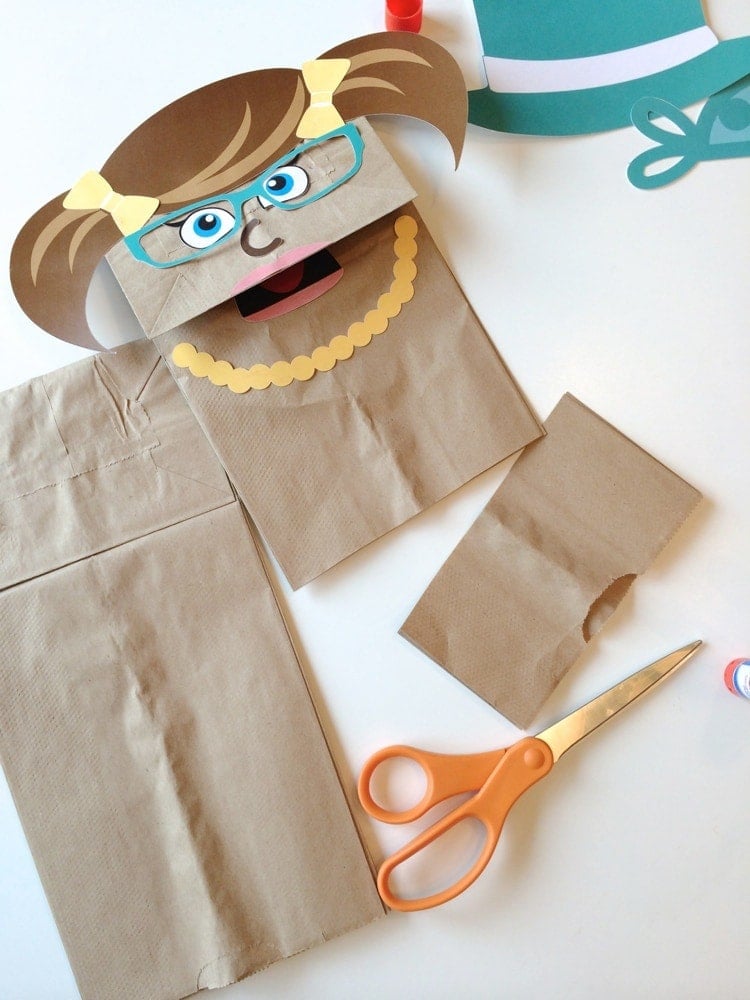 Free Printable Paper Bag Puppets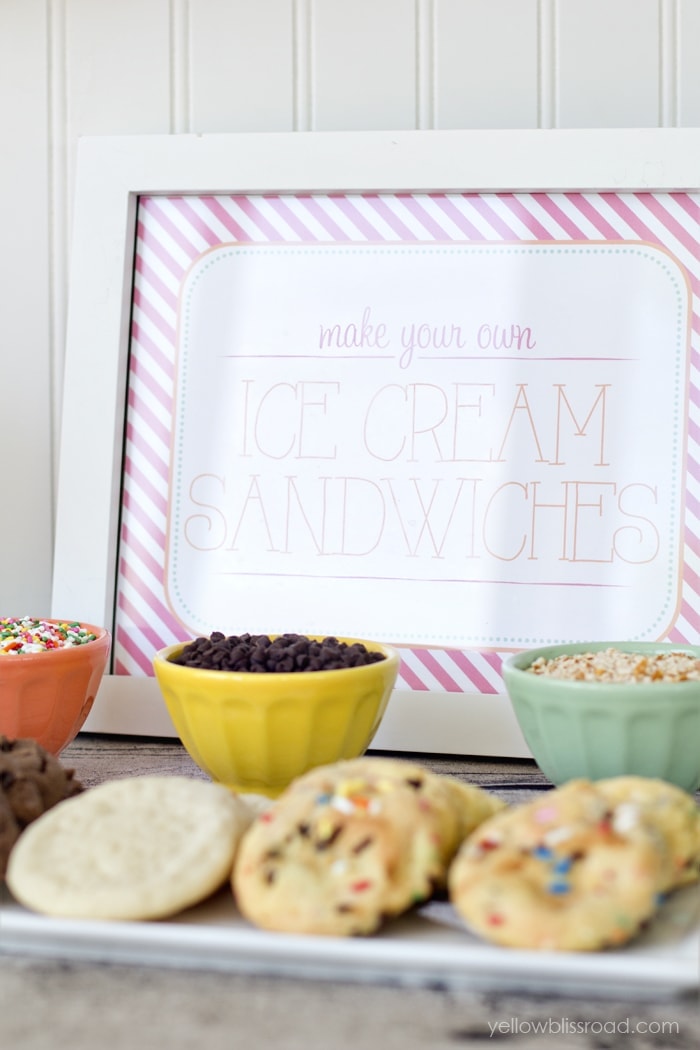 Free Printable Ice Cream Sandwich Bar Signs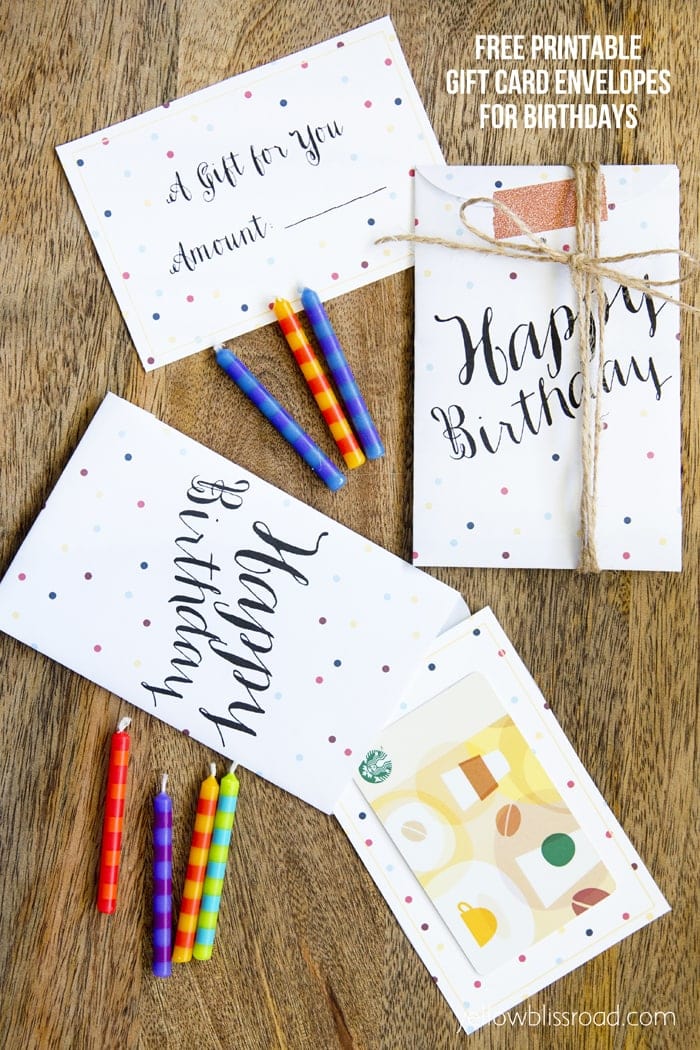 Free Printable Birthday Gift Card Envelopes
For all free printables, go here.