Well Mother Nature didn't hear my request, or she heard it and had a good laugh. It's 90+ degrees today, and tomorrow is the first day or Fall (or is it Autumn?). So not fair.
I've had a really hard time putting my fall decor out. But, I did finish my mantel, and I'm pretty happy with it.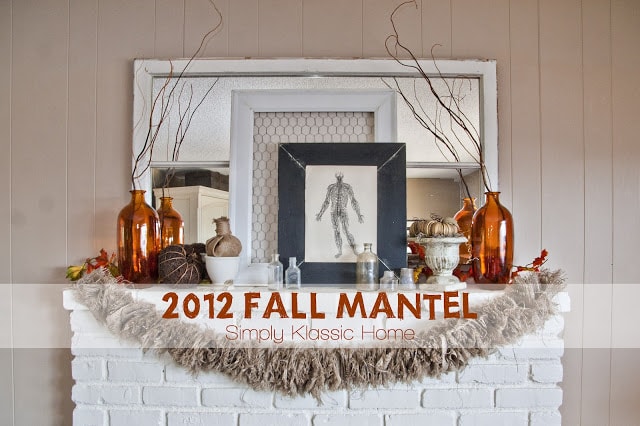 Everything on the mantel I already had in my stash.
See that little burlap pumpkin? Bet you'd never guess that's a plastic grocery bag inside. Or that it's a pumpkin.
I just laid out a square piece of burlap, crumpled up a grocery bag and gathered up the burlap around it. I wrapped twine around the top and then just tucked the end. I took my scissors and slowly trimmed the burlap at the top of the stem. Yes, folks, it was that easy.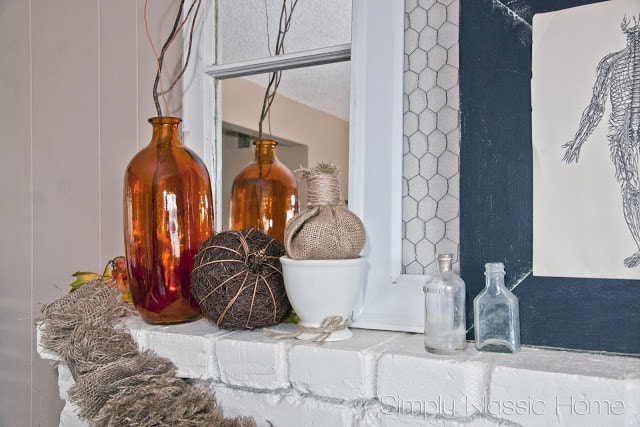 The amber colored bottles came from Marshall's a few years ago and the twiggy/vine-ish pumpkin came from the Target dollar bin. Although, I think it's a bit misleading that they call it the "dollar bin" when some of the items are $2.50.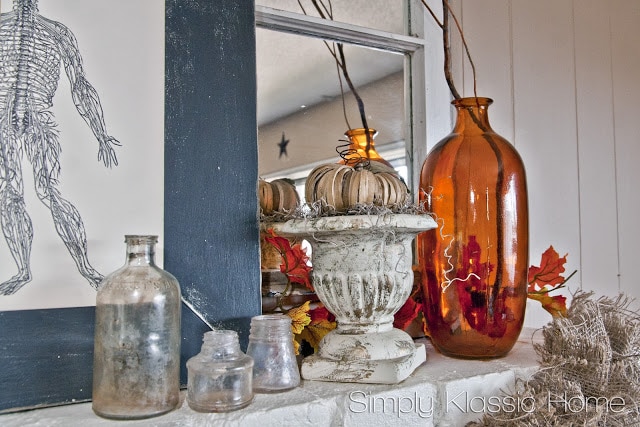 The urn is one of my favorite fall pieces. I've had it for about four years and it's been part of my fall decor all over the house. I just topped it with some moss and a little wooden pumpkin from Michaels. Vintage bottles are part of my growing collection.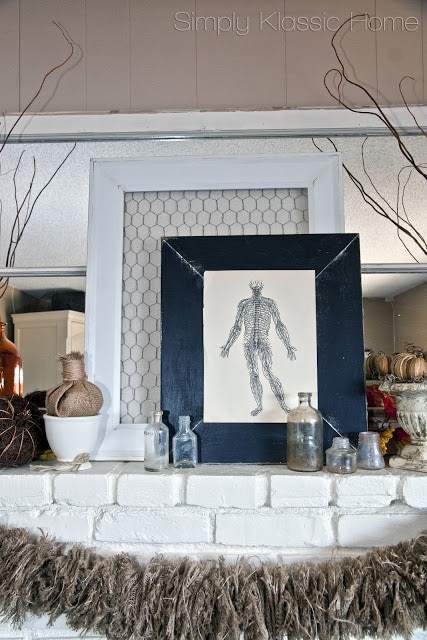 Remember when I talked about my
10 Must-Try Fall Projects
? Well, Kate took pity on me and gave me one of her vintage anatomy prints. It's about as close to Halloween decorations as we are going to get!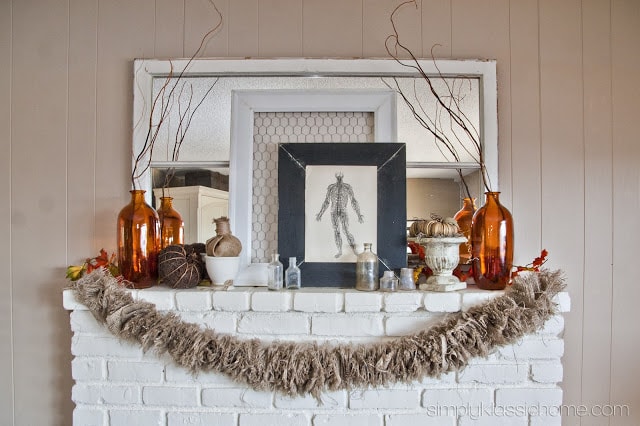 I made the burlap garland last year and have gotten a lot of use out of it! I also backed the display with a colorful leaf garland.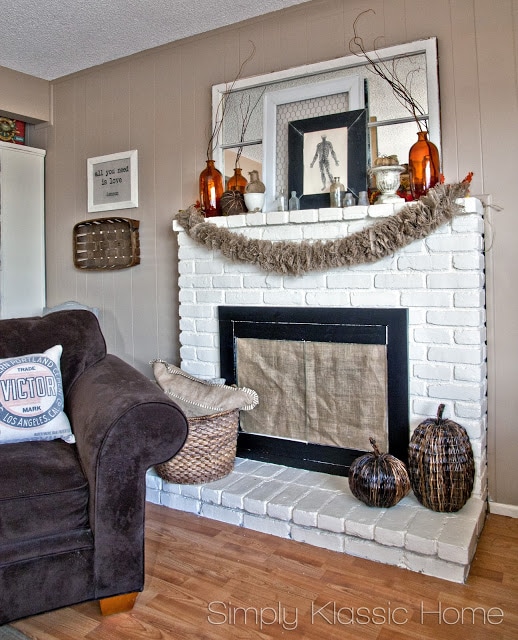 The pumpkins on the hearth were purchased on clearance at Target a few years ago. I only wish I'd bought more, because I love them!
So there you have it, my "I'm pretending it feels like fall even though it's 90 degrees" Fall Mantel!
A lot of people have emailed asking for a photo tutorial on the canning jar lid wreath I used to make the Junkin' Pumpkin. Never fear, I'll be posting it next week!
Sharing this post at:
My Uncommon Slice of Suburbia