Before I dive into this post, I want to say a quick thank you to all my lovely readers. I have been doing my best to respond to each and every one of your comments, but if I haven't responded, please know that I appreciate you!
* * * * * * * * * * * * *
I can't believe my living room is so much closer to being finished. Just a few final projects before I'll be ready for a full reveal. Curtains and artwork, and maybe a few accessories is pretty much all that's left. And for those curtains, I'm going to be sending my friend Roeshel a plane ticket so she can come out here to Cali and give me a hand (since I will be using her technique and all). What do you say, Roeshel???
I'm so excited to finally be able to show you this little corner vignette I've been putting together. I FINALLY found just the right table for this spot, at where else, Country Roads.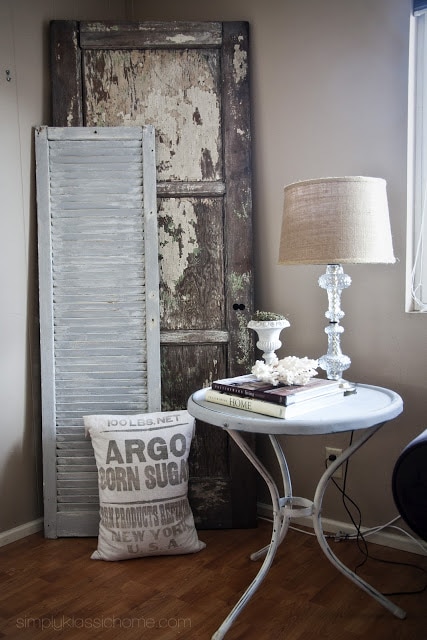 I have been trying to figure out what to do for tables in the living room, since I'm pretty much over the furniture I had. When I spotted this little beauty at CR, it was love at first sight! She's a pretty little vintage metal table, covered in Paris Grey chalk paint.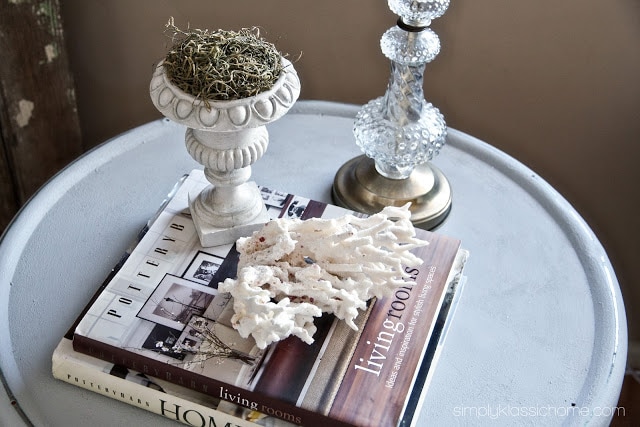 I topped her off with some PB coffee table books, a vintage lamp and a beautiful piece of coral.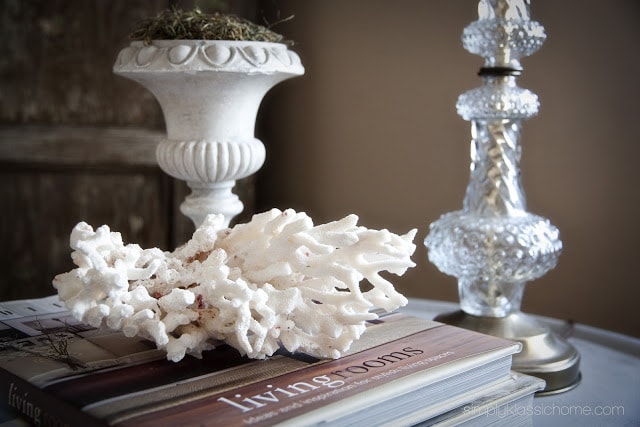 I love how the coral has these gorgeous specks of red.
The old door was also from Country Roads, and was a gift from a friend who wanted to surprise me for my birthday. Did he ever! The patina is just lovely, and you can see shades of chippy whites and green peeking through.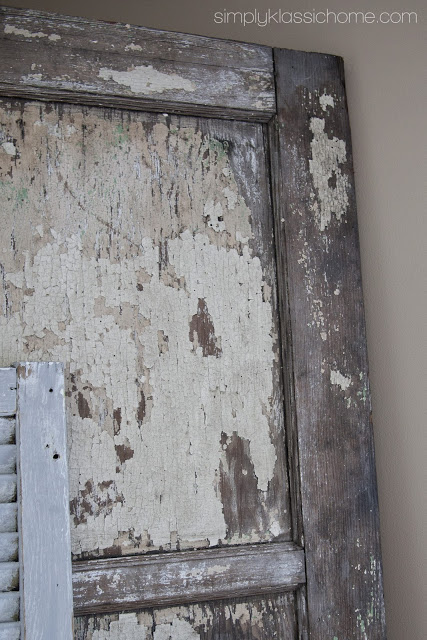 I'm so excited to be so much closer to finished on this huge makeover. Thought I'd give you a sneak peek of the other project I worked on over the weekend…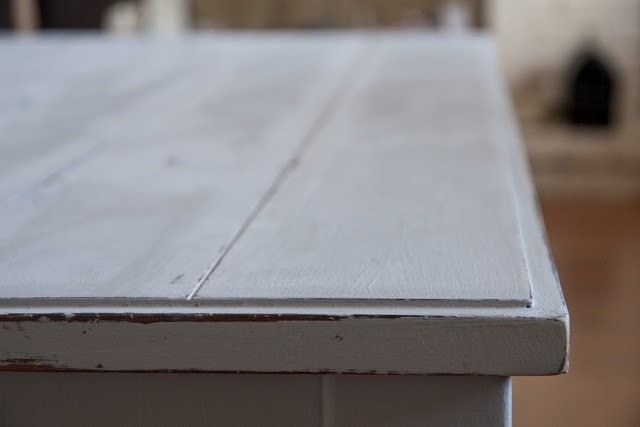 Can you guess what it was???
This post is linked to:
Tuesday's Treasures @ My Uncommon Slice of Suburbia
Wow Us Wednesdays @ Savvy Southern Style
Inspiration Friday @ At The Picket Fence
Saturday Night Special @ Funky Junk Interiors