Non Traditional Advent Candles
While my family always using their Christmas countdown chains, I love to light the Advent candles each Sunday. However, the traditional "wreath" is kind of lost on me, so I decided to put together some not so traditional. Epsom salt is one of my favorite crafty items to use at Christmas time, so of course I pulled it out for my candles.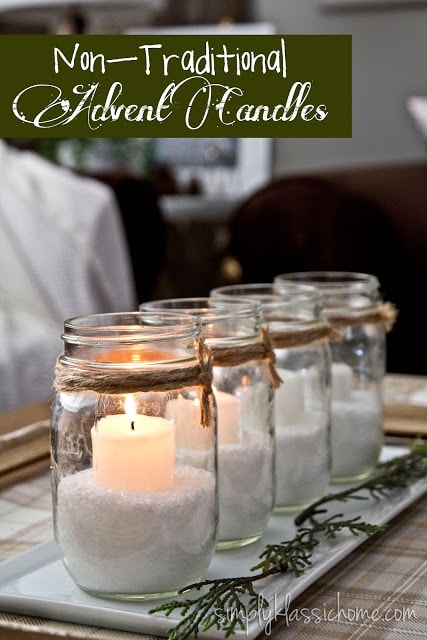 While the wreath itself has significant religious meaning, I just prefer this particular set-up better.
I'm such a rebel.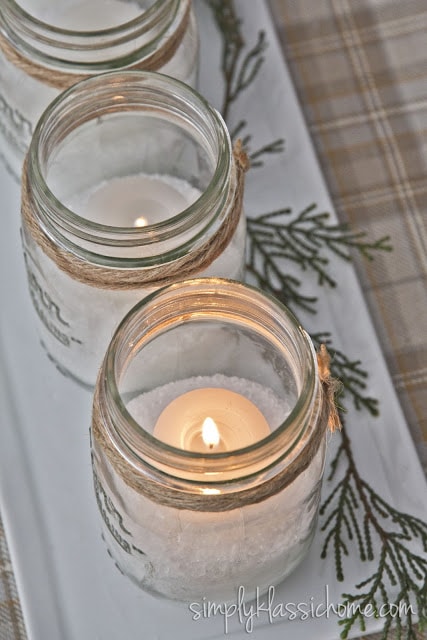 I haven't quite figured out how to add the Christ candle yet, but I'm thinking I will add a larger mason jar to the side on Christmas day.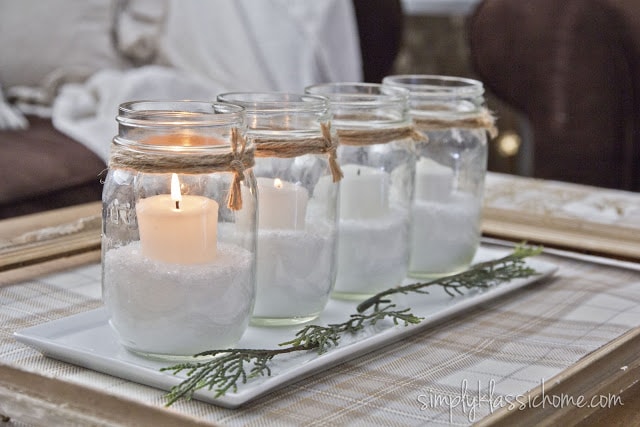 The idea behind the tradition of the Advent Wreath is to light one candle each Sunday in Advent. There are various traditions within specific Protestant religions. For more information on the history, check out this article on
Wikipedia
.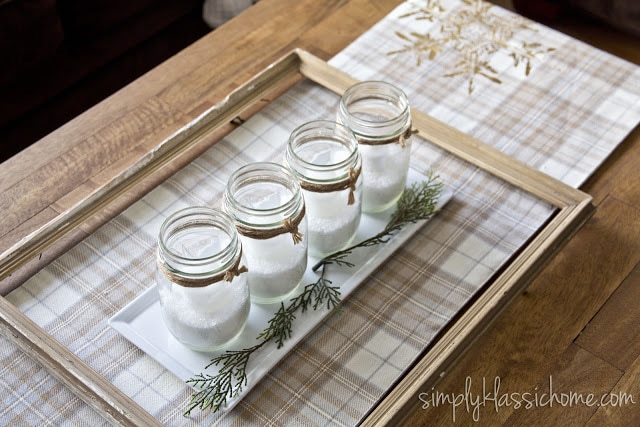 It was super simple to pull together.
I laid out my new runner from Target (
here
), and placed a old goldish wood frame on top. The mason jars are filled with epsom salt and a candle, and tied at the top with twine.
The greens are part of my Ikea faux greens that my children decided to pull apart.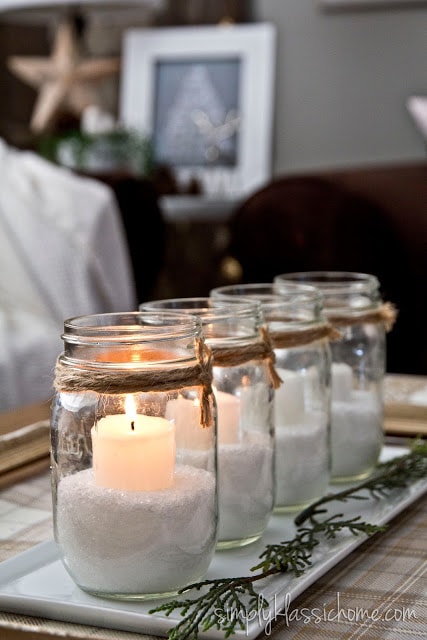 Simple, rustic, beautiful!