You know how I love to do impromtu projects? 
I mean, that's when I do my best work generally, when I come up with an idea, grab the supplies and finish said DIY in the shortest, amount of time possible. 
In this case, from 9-11 pm.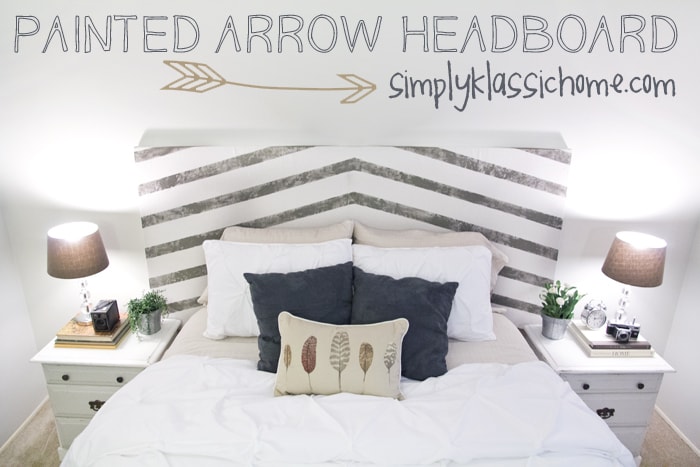 This idea has actually been swirling around in my head since reading Beth's post on the latest trend in home decor: Arrows.
It was like music to my ears! I'm a sucker for clean, straight lines, and I never really got into the whole chevron thing (sorry, y'all, just wasn't a fan!). But the arrows, see I could get into that one.
Since I've been wanting to redo my headboard for a while now (you know, a few months after I finished it), I somehow wanted to incorporate this trend.
So the other night, after much thought (about three minutes worth), I grabbed some supplies and set up shop right there in the bedroom.
Yes, I painted right there in my bedroom. I didn't even put a dropcloth down. I'm a rebel like that.
Here's the original headboard that I replaced: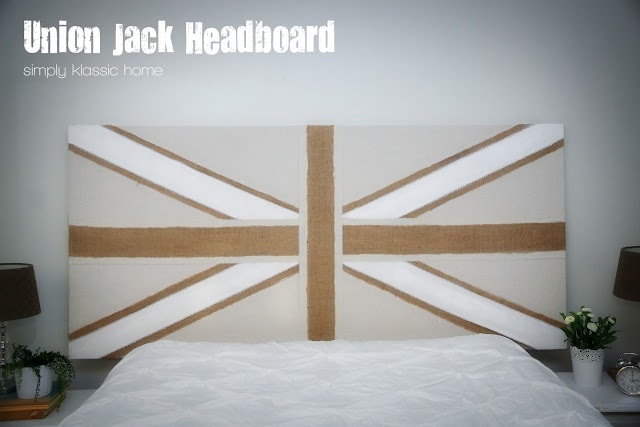 (Original post here.)
I loved it for a long time, and it was pretty popular here on the blog, but I was ready for a change.
I took some time to freshen up the master bedroom a little bit, but I didn't buy anything for this little mini makeover, other than the cute little feather pillow, which was on clearance at Target for $7.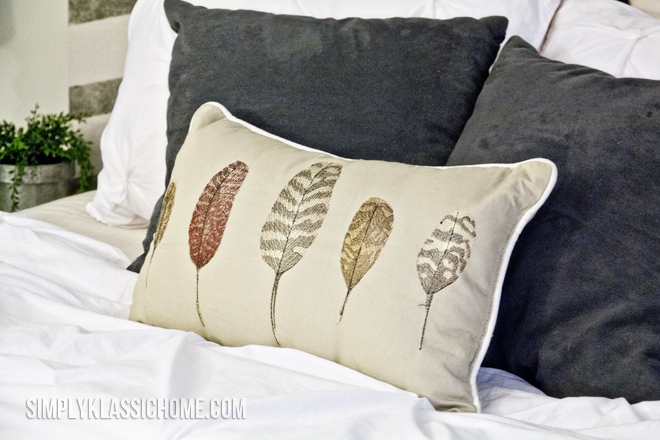 I'm working on the DIY headboard post, but in the meantime, how about a few pretty pictures? You'll have to forgive the photos, this room gets zero natural light so it makes photographing a challenge.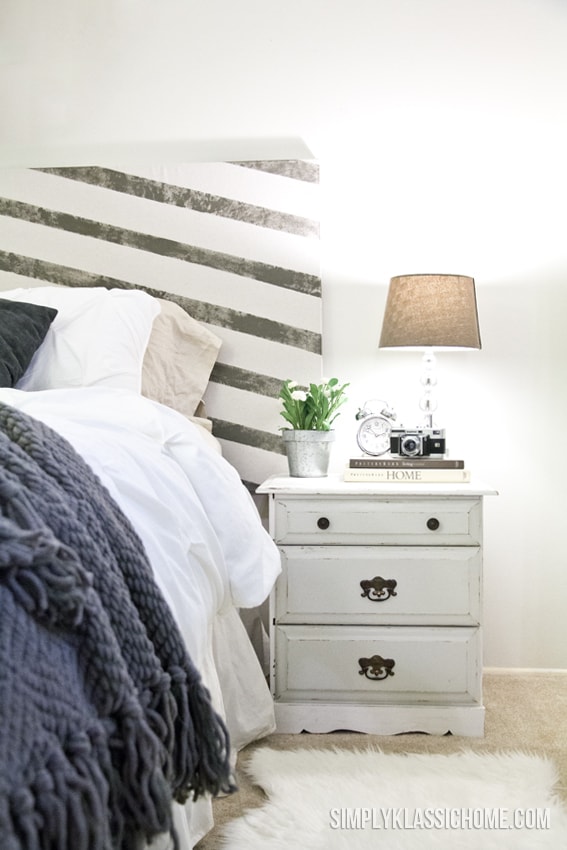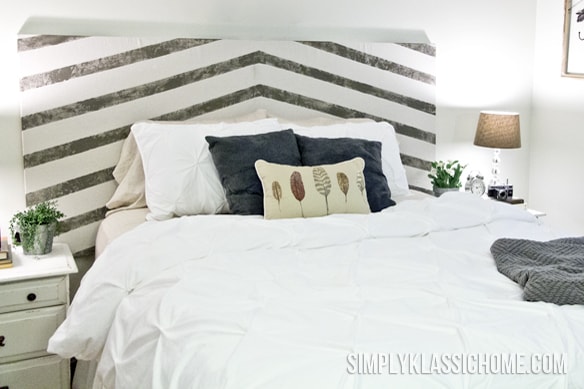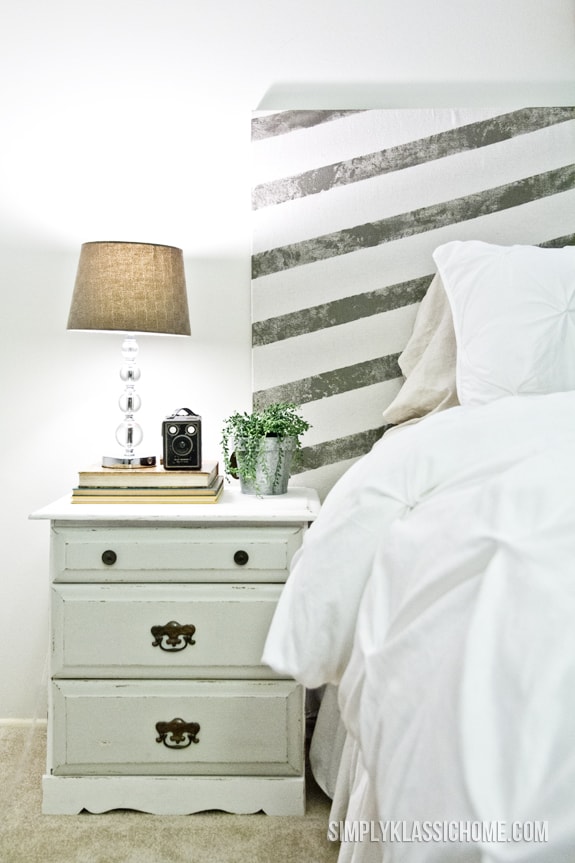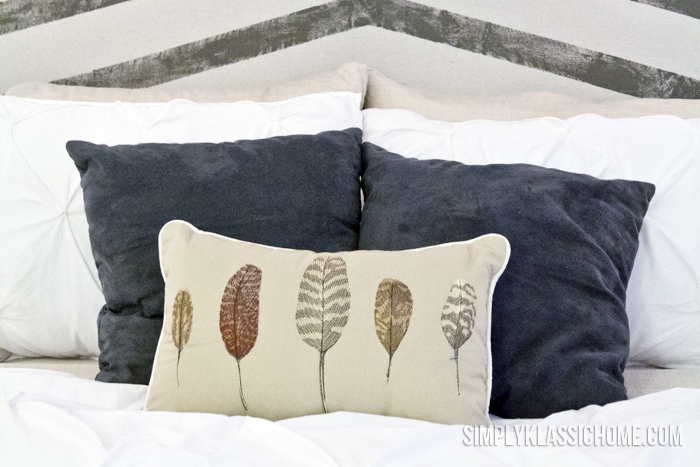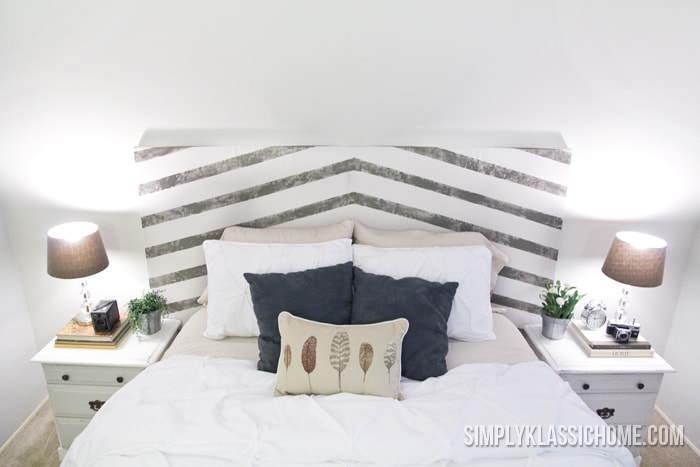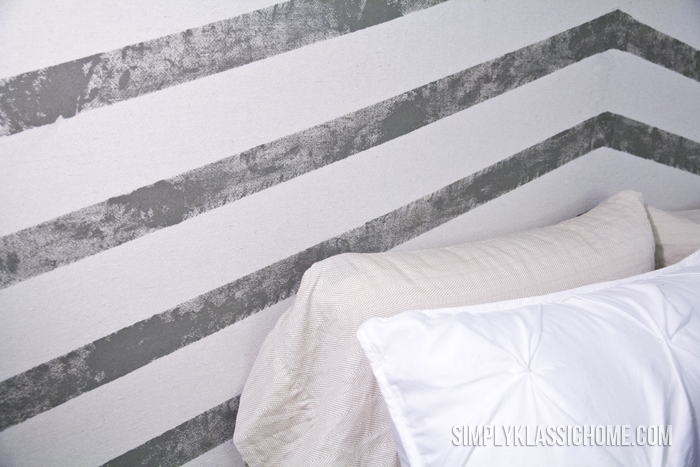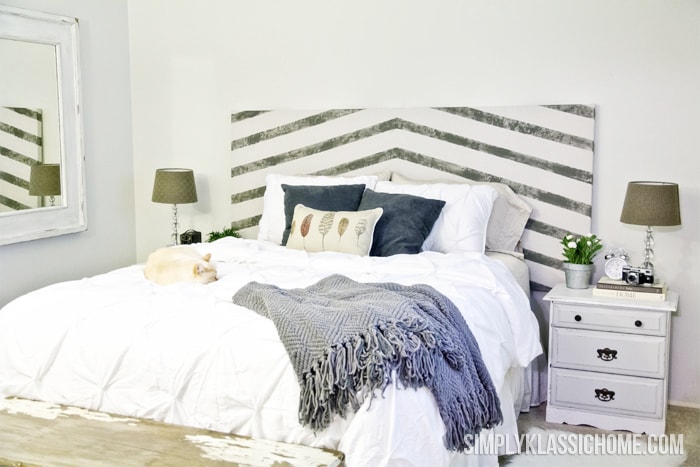 You can check out the tutorial on the headboard here.