Peppermint White Chocolate Cookie Sandwiches
How would you like a super easy, sweet treat that your friends will be oohing and ahhing over? These Peppermint Nilla Wafer Sandwiches are just about the easiest Christmas treat ever and I'll be making a whole bunch and packaging them up for our friends and neighbors this year! The ingredients are simple – Nilla Wafers, Hershey Candy Cane Kisses, White chocolate chips, and sprinkles! Ta-Da!!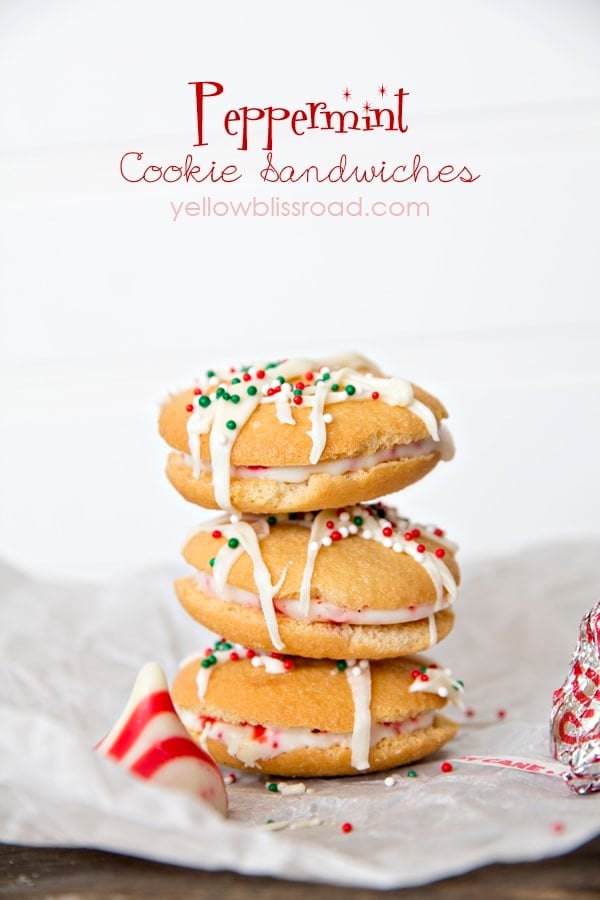 Simply place a bunch of cookies flat side up and place a Candy Cane Kiss on top of each one. Place in the microwave for about a minute, depending on your microwave. You should watch them while they are in there because you don't want them melting completely. Once the kisses start to droop, they are ready to be taken out of the microwave.
Next you will press another cookie down on top of the kiss and gently smoosh it down. Now comes the hard part. You have to wait before you can eat them.
Let the chocolate cool for an hour or longer to harden. You could also put them in the fridge to help them along.
Now at this point they are already pretty, but I wanted to add some drizzle to the top to make them extra special. Melt white chocolate chips (or even more of the kisses, although they will be pink), and drizzle over the top of the sandwiches. Add Christmas sprinkles for added prettiness.
Now, you just have to resist the urge to eat them all. Or stack them and eat them by the handfuls. Whatevs.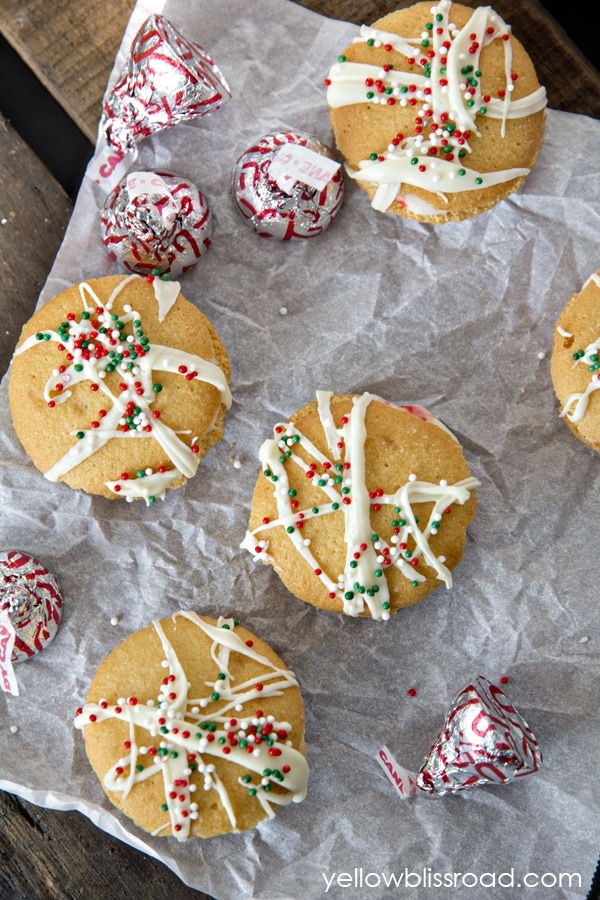 If you enjoyed this recipe, you might also like: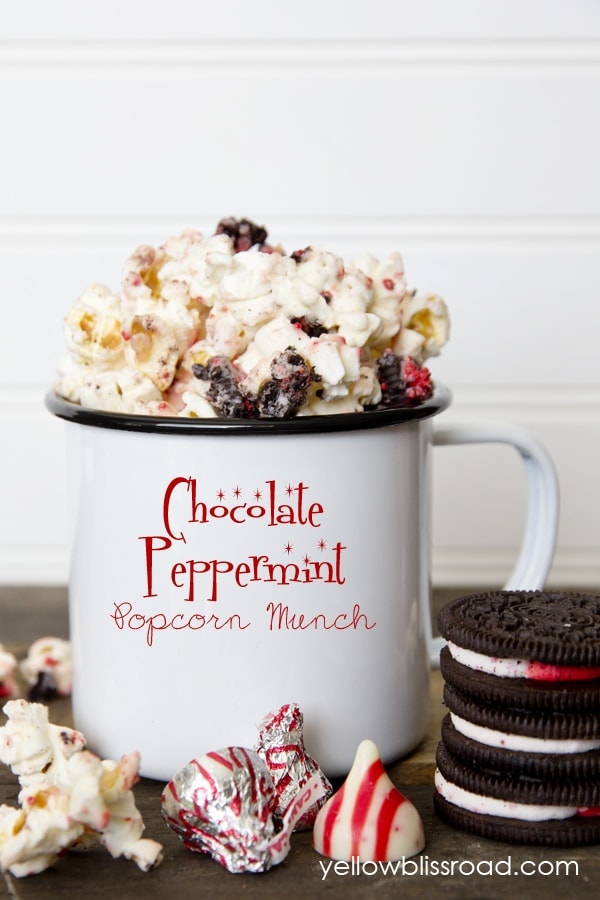 Chocolate Peppermint Popcorn Munch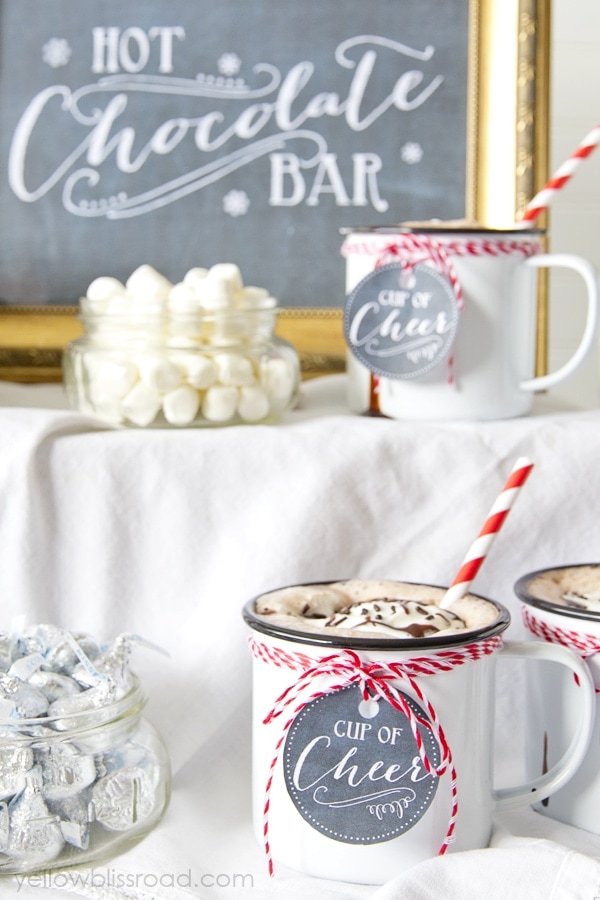 Hot Chocolate Bar with Free Printables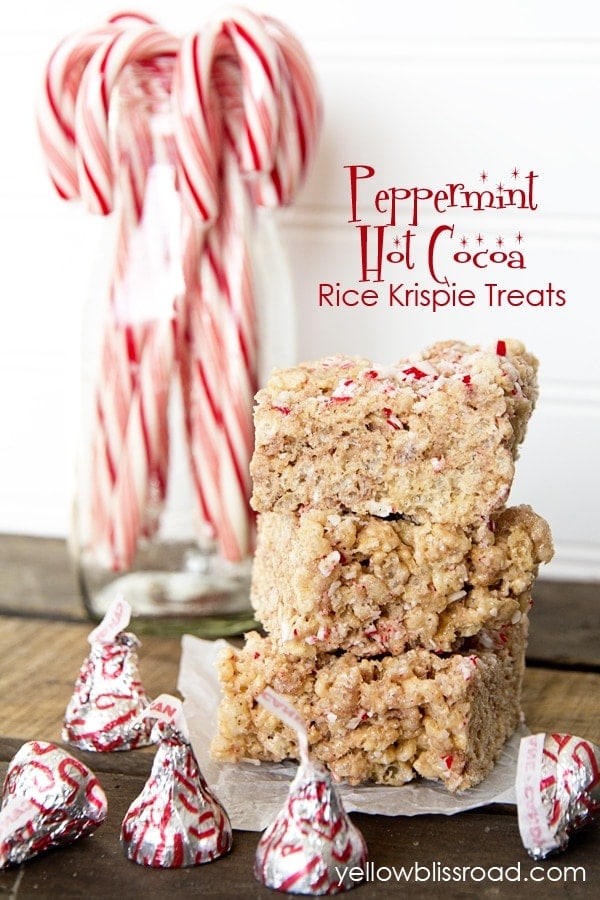 Peppermint Hot Cocoa Rice Krispie Treats