This Christmas I vowed to buy very little, if any new decor. But I still wanted to be able to make some new crafts and change things up a bit from last year.
A little impromtu trip to IKEA for a new rug proved to be a jackpot for me! (Let's face it, who doesn't hit the blogger's decor jackpot every time they go to IKEA??).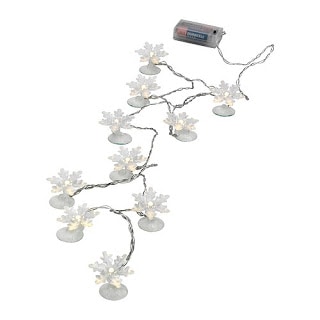 I saw these adorable little snowflake lights all through the store, but at $20 for a string of 48 lights, it was more than I needed and more than I wanted to spend. But as I neared the exit of the store, I came across a small box of a string of 10 snowflake lights for $4.99. As I stared at it I nearly jumped for joy as it was exactly what I needed to knock-off this Pottery Barn snowflake Christmas card display!
I wasn't about to spend $39 for something I knew I could make…that, and I despise glitter.
I didn't realize until I opened the package at home that each little snowflake has a suction cup on the end.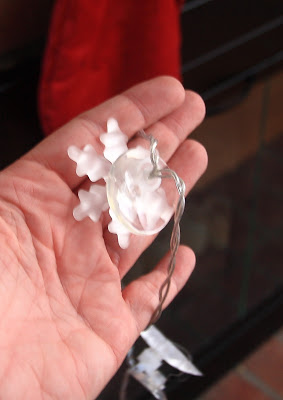 I simply twisted them off and cut the plastic.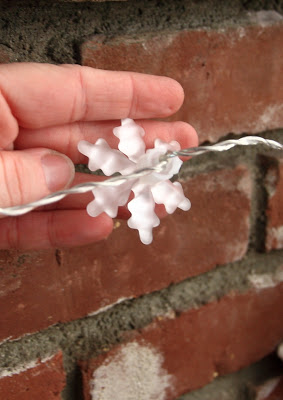 Add a few clothespins (I still need to get some mini ones), attach your Christmas cards and you're done! A Pottery Barn knock-off Christmas Card display, IKEA style!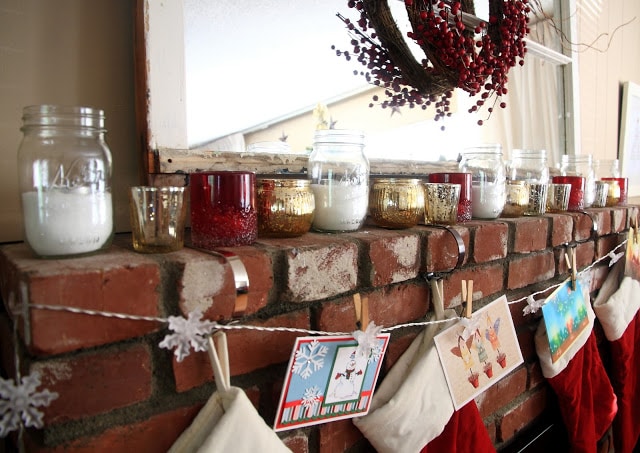 The lights are battery operated LEDs so they are pretty cheap to run as well. It looks pretty at night too.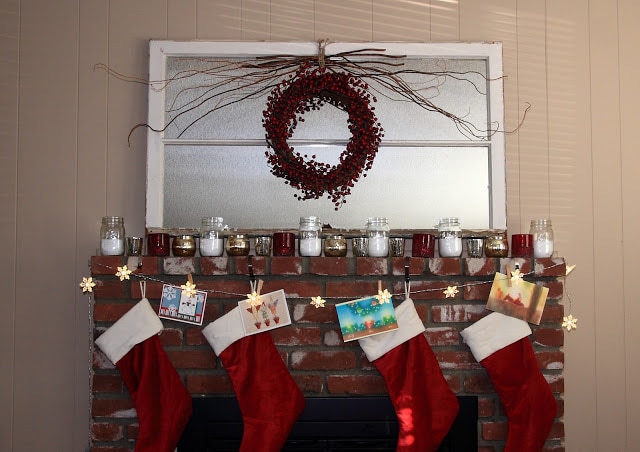 Don't forget, the 12 Days of Christmas Printables Party starts in just a couple of days!
Here's what you can expect:
12 awesome new printables from six different bloggers – banners, gifts tags, digital papers, digital party supplies, scriptures, and more!
Five Guest bloggers!
Giveaways!
A Linky Party on December 12!
Talk about Christmas decor on the cheap! It's going to be a blast, so be sure to come back on December 1. See you then!!!