I'm baaaack! It's Kristen from Down Home Inspiration back again and I can't wait to show you guys these fun (and seriously…no sew) Pottery Barn knock off Trick or Treat bags!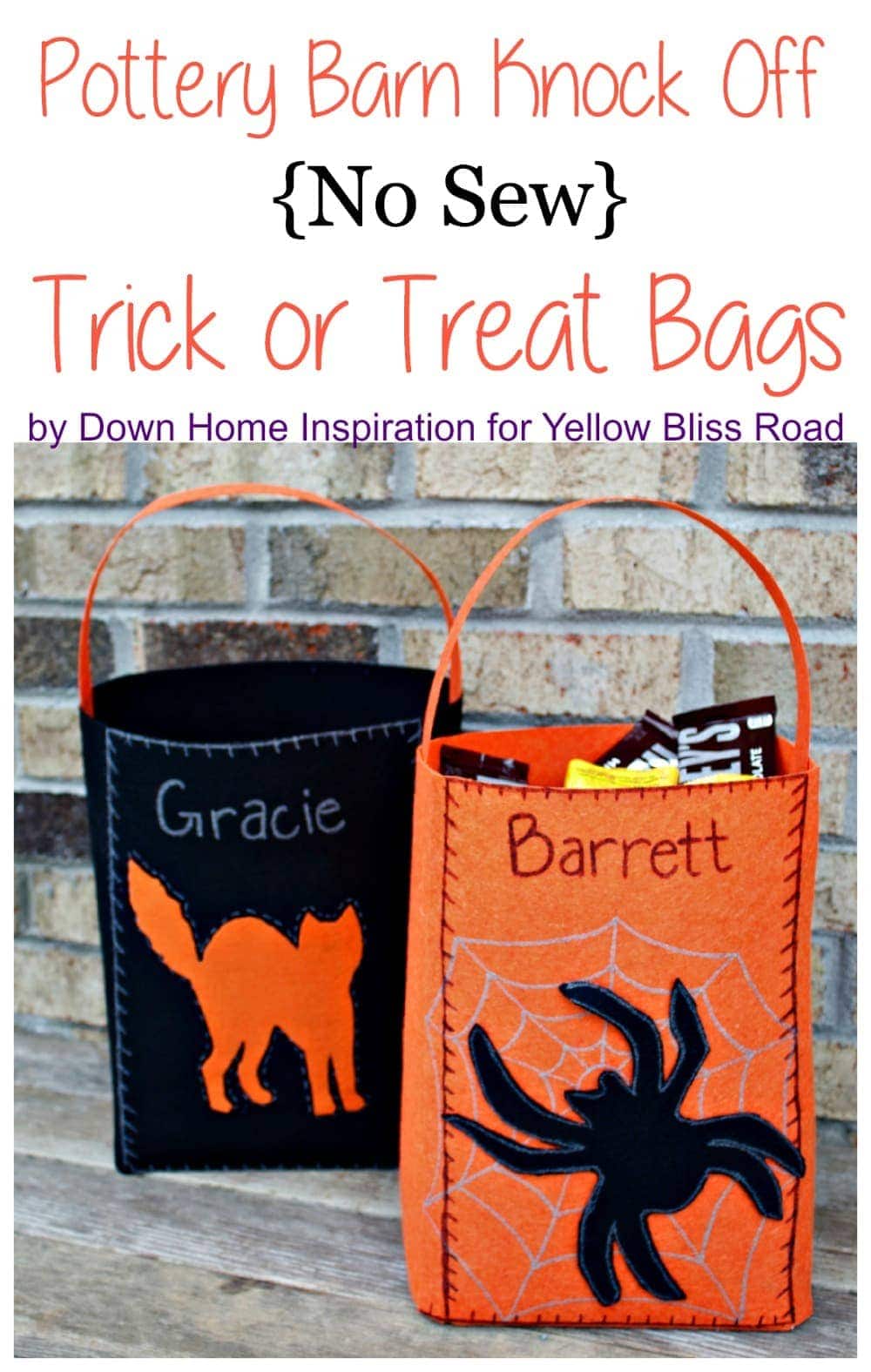 Seriously, I am so in love with these trick or treat bags, and the ease with which they were made. And did I mention that each one only cost me about $2.50 to make? Personalized, adorable, one of a kind bags for less than three bucks?! You can't go wrong there.
Supplies Needed:
(3) pieces of stiff 12″ x 18″ felt
1 small piece of felt in opposing color
permanent marker (black or silver)
fabric glue
Cut List:
(2) 9″ x 12″ pieces (for the front and back of the bag)
(2) 4.5″ x 12″ pieces (for the sides)
6″ x 9.5″ piece (for the bottom)
1.5″ x 18″ piece (for the strap)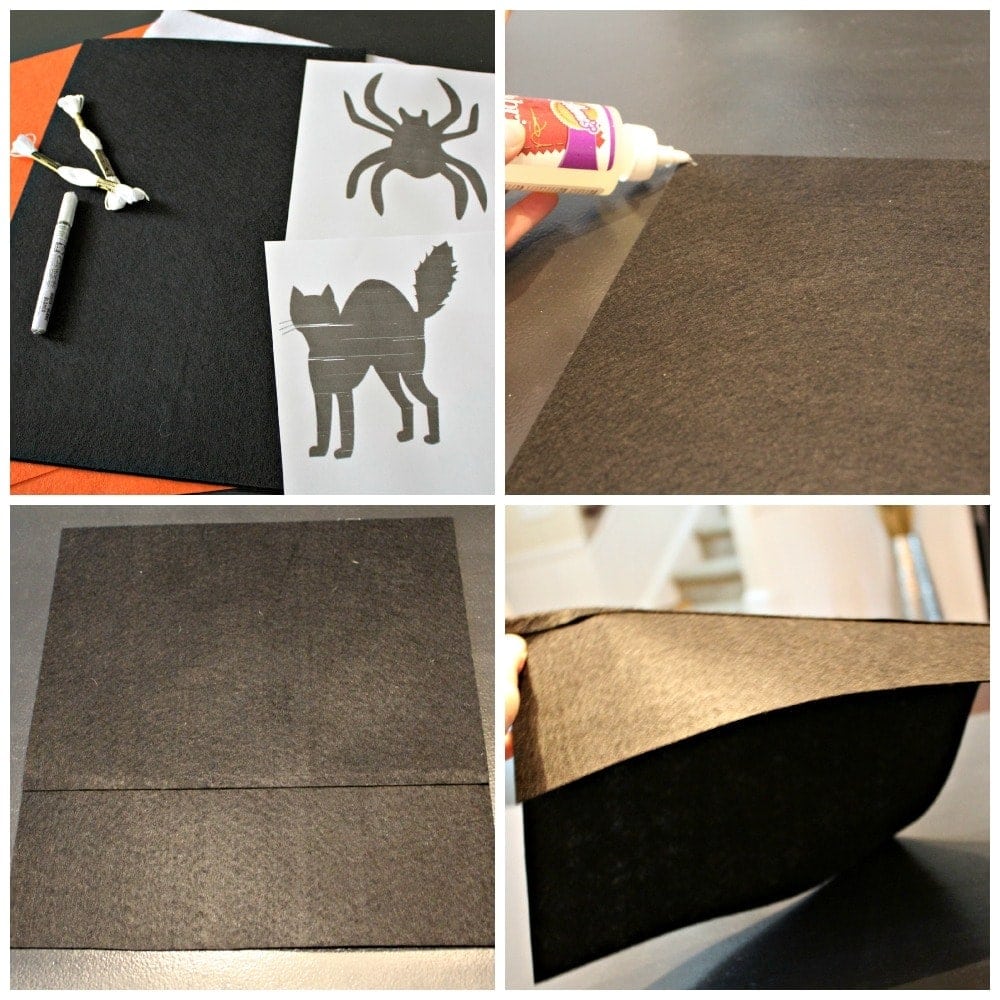 Because I am pretty well unable to even draw a stick person, I chose to find a silhouette image on the internet of both a cat and a spider and print them, trace them and cut them out. Once I had it cut out in felt I glued it directly on to one of the 9″ x 12″ felt pieces, which then became the front of the bag.
Next I glued the very edge of the underside of the front piece and attached one of the side pieces. I did the same thing for the back piece and opposing side piece. Then simply glued the two pieces together. I creased my felt a bit to help the bag hold it's shape and to keep the seam more hidden on the side.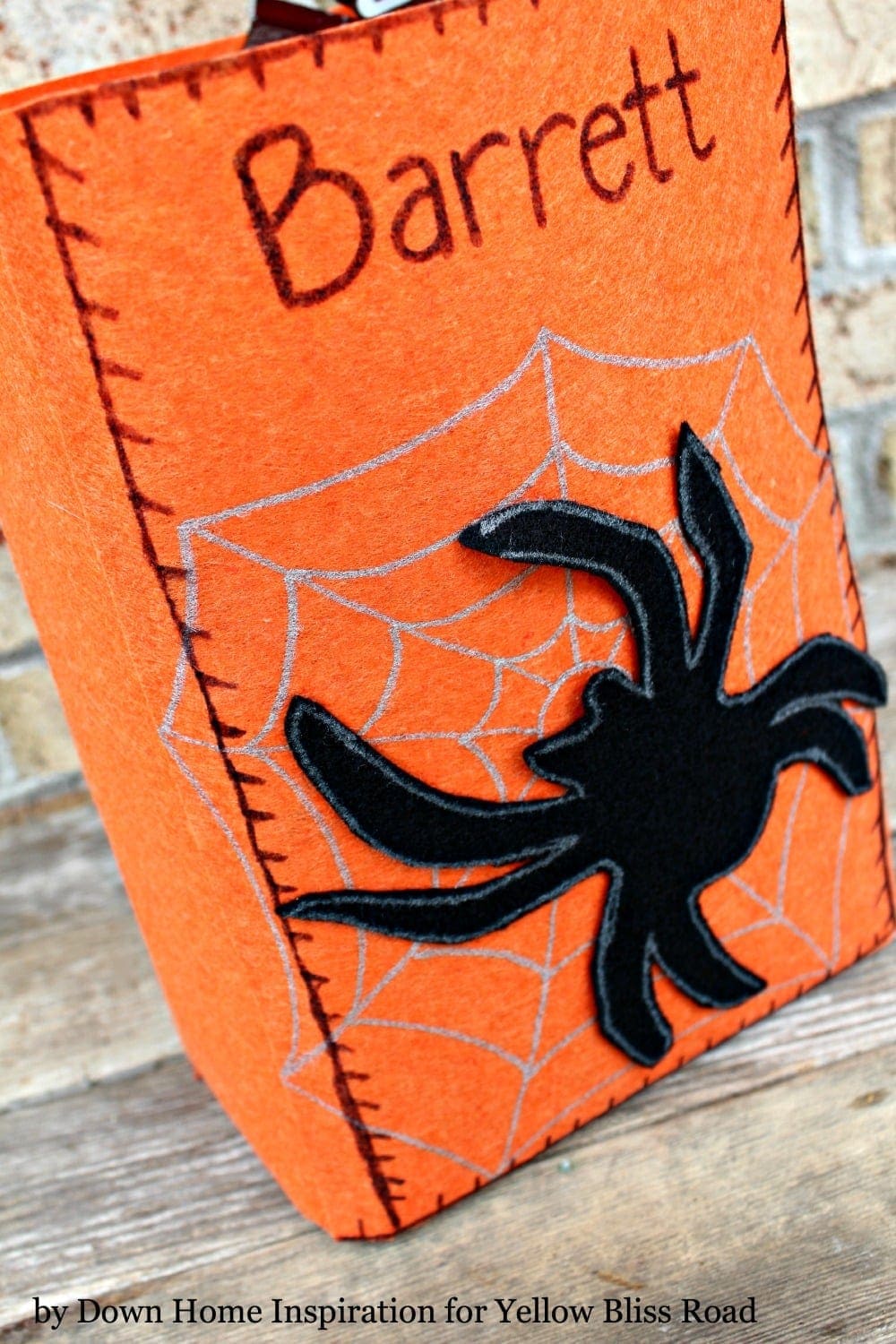 After I had all four sides together, I glued the bottom piece on from the inside, again to keep the seam hidden as much as possible. For the strap, glue each end to opposing sides of the bag. Once all the glue is dry, it is time to decorate! Because I don't have the time that Pottery Barn does to make treat bags, I chose to use a permanent marker to "embroider" my bags. I drew small lines around all of the edges to make it appear as though there was blanket stitching and I even wrote my children's names at the top to personalize their bags.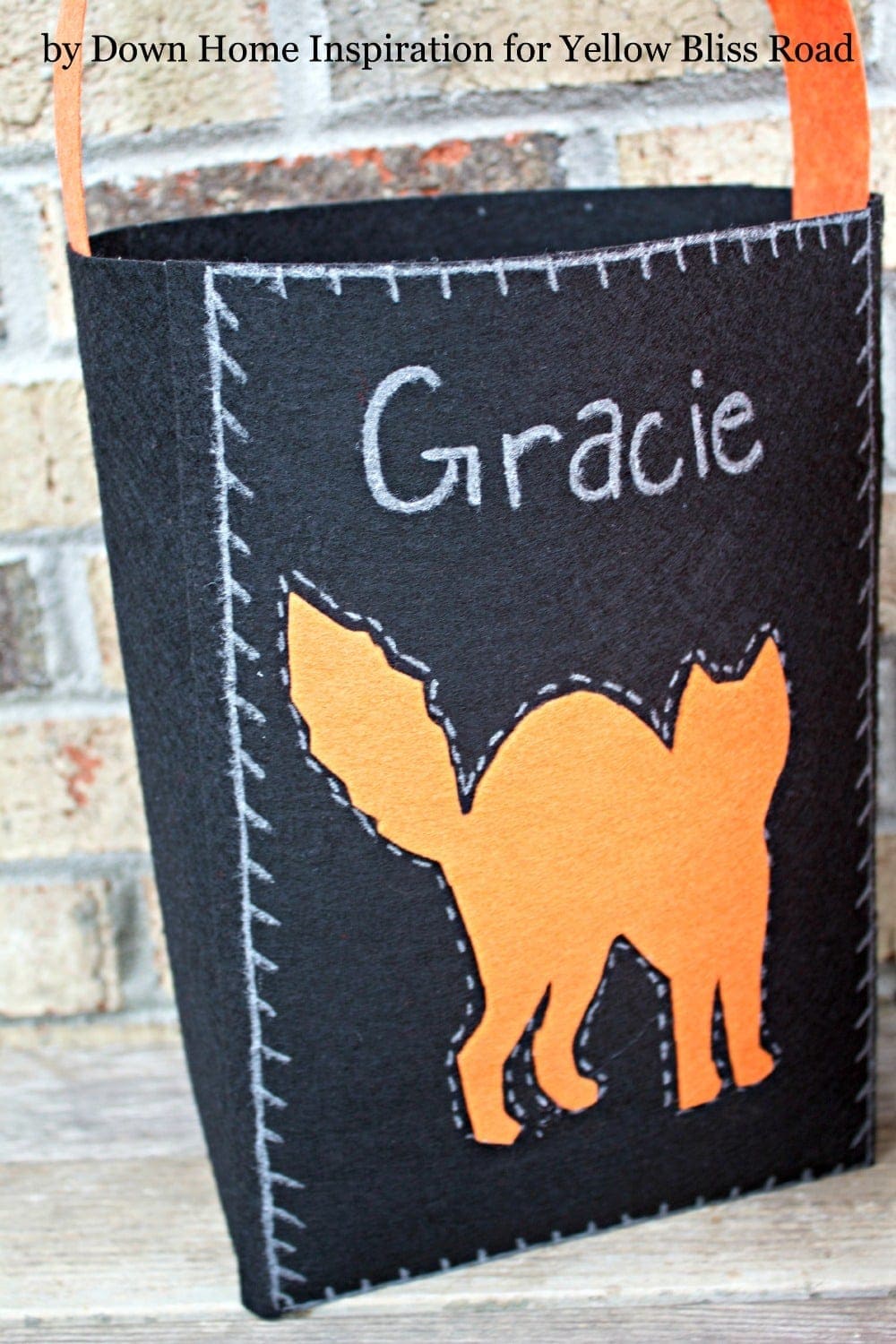 And there you have it. Adorable, easy and cheap treat bags that your kids can help create and love! And you can love the price!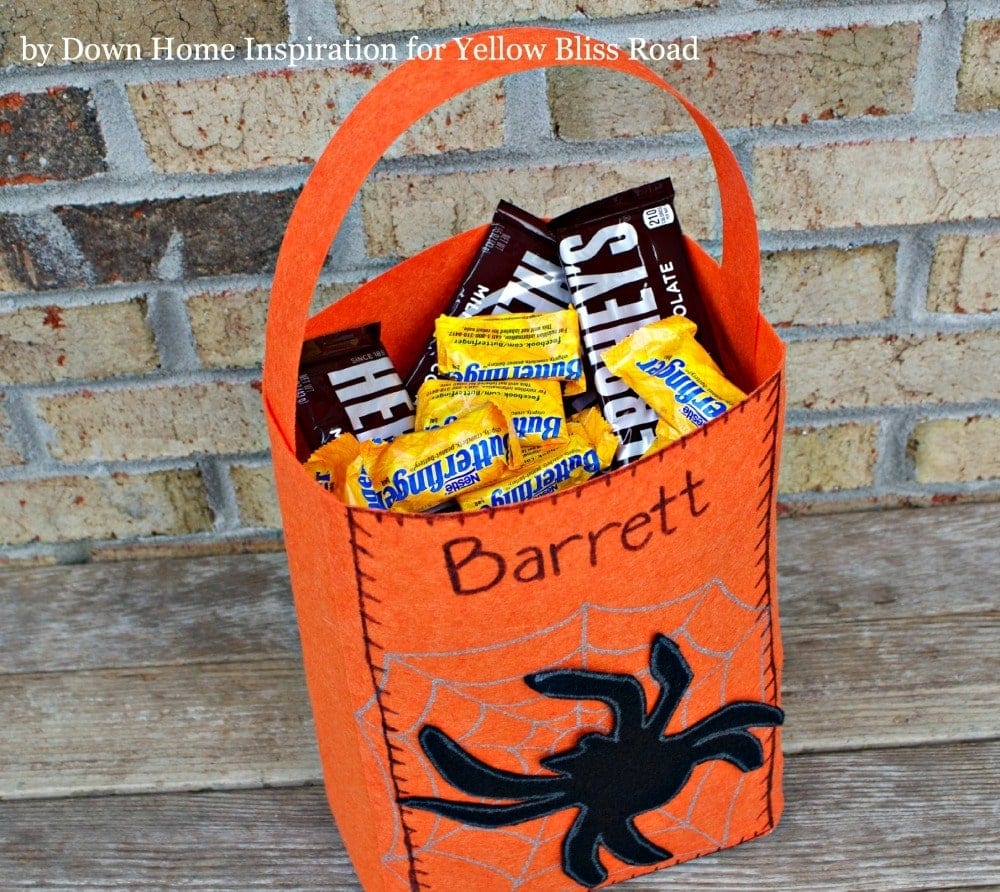 Wow thanks Kristen! These look great and I know my kids would LOVE Them!!
For more Halloween inspiration, be sure to check out these posts: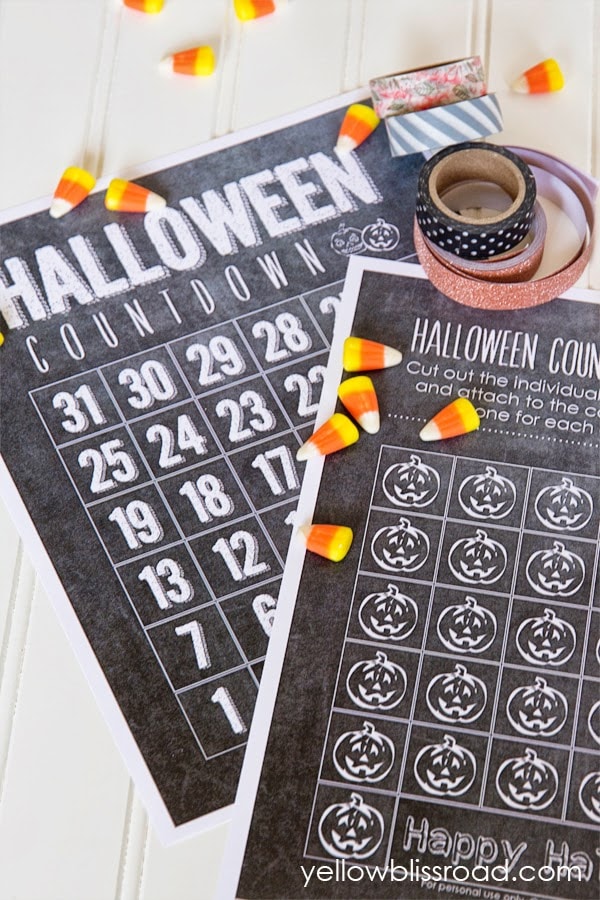 Printable Countdown to Halloween