I've really enjoyed my creamy white and brown wintry living/dining room, but it's time to think about updating it for spring.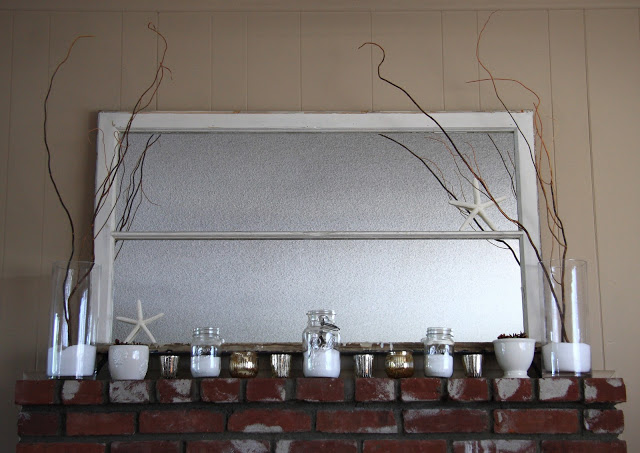 (Pardon the bright lighting and the toys…I snapped these photos quickly this morning to include in this post..and the toys are only there until our playroom renovation is complete).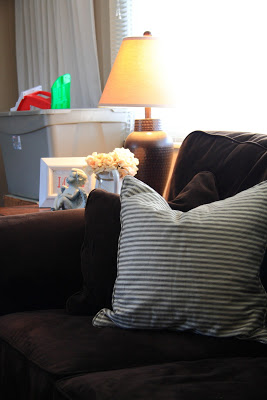 When I think of updating a space, the first thing I think about is PILLOWS! I love pillows, it's like an obsession really.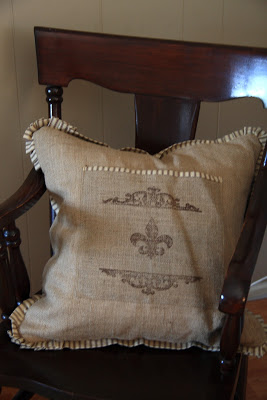 This is the latest in my collection, purchased at Country Roads during a big sale. I love the neutral color and natural texture. And I'm a sucker for ticking stripes.
I have about a dozen beautiful Pottery Barn pillow covers that I have collected over the years, but only a couple of them that really scream "spring" to me.
My buddy Lisa, of A Vintage Vine (I recently redesigned her blog, so go check it out!), just posted about some gorgeous new pillows she ordered on etsy, and a discount she was offering. I started looking around the site and eventually all of etsy because there is just so much to choose from! I can't decide, so I'm calling for help!
Here are my favorites (obviously I've not settled on a color scheme either!):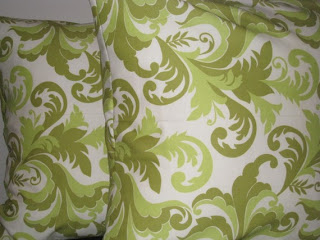 My sofa is chocolate brown and I have light wood floors and creamy white furniture mixed with some dark wood pieces. The pillows are usually where I throw in my little pops of color. So what do you think? Do I go bright and bold, or soft and muted? Can I mix and match? Should I just get them all?
What's the first thing you update for spring's arrival?