Printable Disney Valentines
Hi there! I am so excited to be here for my first post on Yellow Bliss Road! My name is Heather S. and I make my internet home on my blog, The Happy Haunt, and at my Etsy shop. I have been a Disney fan for a long time and I am happy to bring a little bit of magic to you each month!
So let's get started, shall we? You have already been feeling the love this month on the blog because Valentines Day is coming up fast! I have designed printable valentines based on three of the most current Disney movies.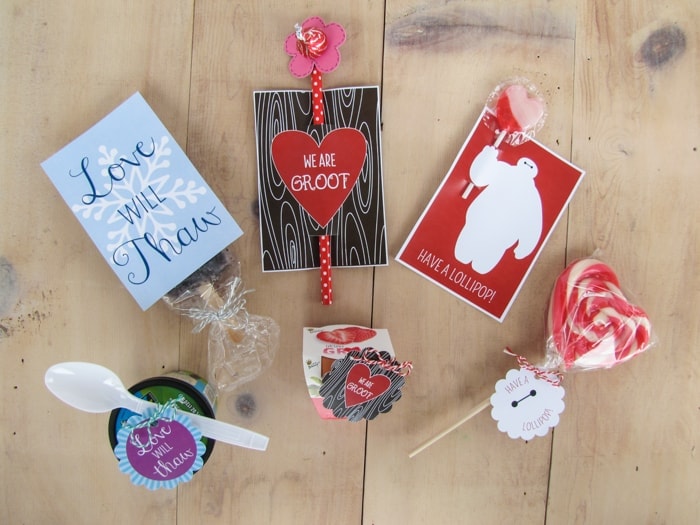 First up we have Big Hero 6. You have two choices here. Use the card to hand out small lollipops or go for the gusto and use the circle tag to surprise someone with a giant lollipop! Either way, give something sweet from the sweetest robot in recent memory.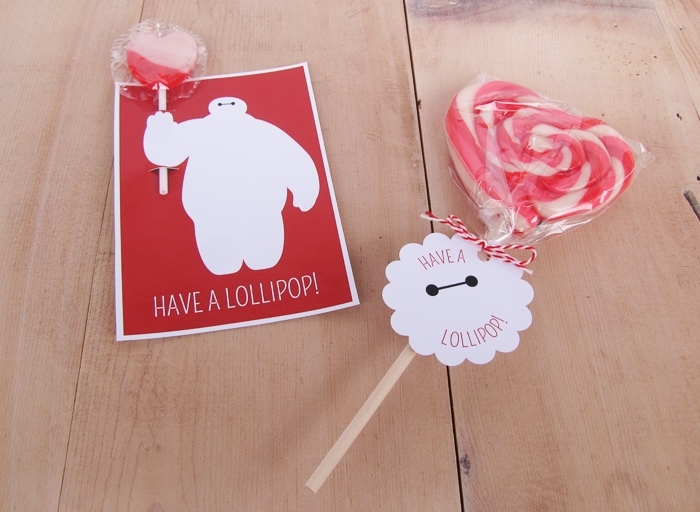 Did you know that Marvel is now a Disney property? I am thrilled about this for a number of reasons, not least of which being I get to design awesome Marvel printables now! Guardians of the Galaxy was, for me, far better than I was expecting. In fact, it totally blew me away! And wasn't Groot the most lovable tree?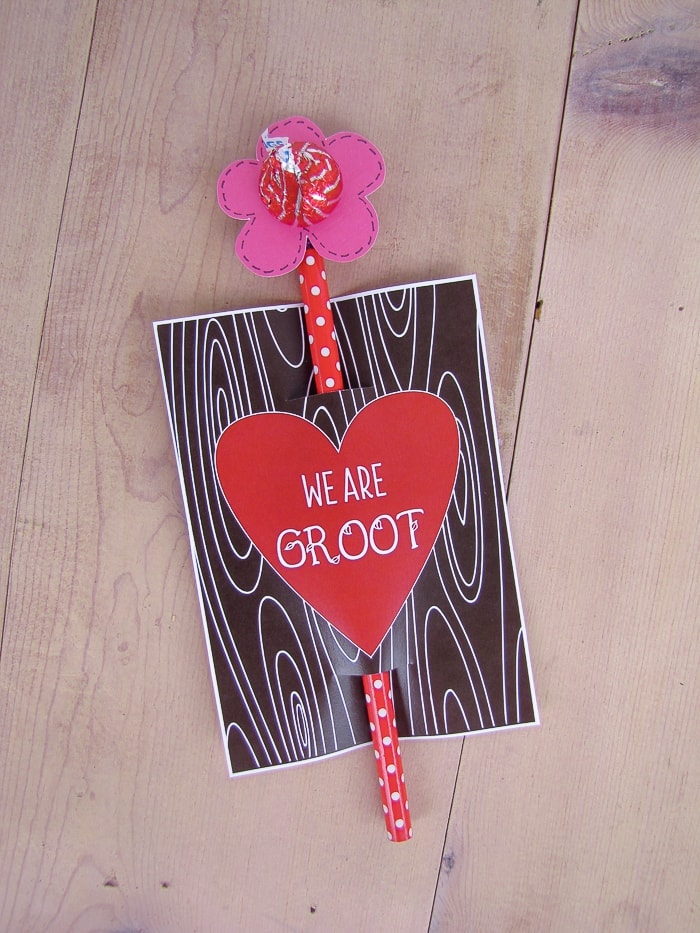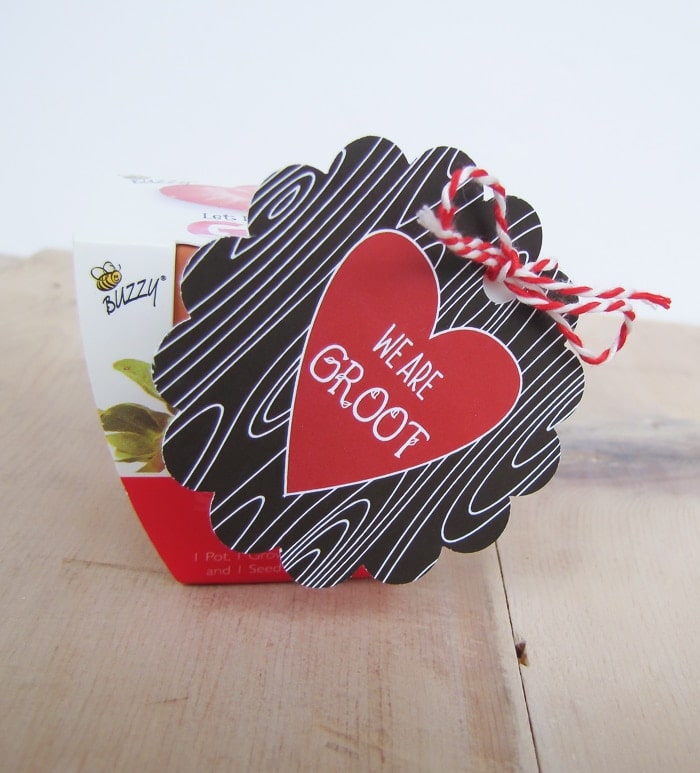 Use the card to give a chocolate rose, a real flower, or a pencil with a paper flower and kiss on the eraser (like I did here). All you have to do is cut out a flower, use a thumbtack to secure it to the eraser and tape a kiss right on the middle. The tag can be put on seed packets, a bouquet or one of these cute planters I found at Target. It is a little terra-cotta pot with some strawberry seeds and dirt. Just what your love needs to grow their own something sweet!
Last but not least, Frozen! I don't know how much explanation this will require since, if you have children, I am sure you have seen this movie a thousand times and know the script forward and backward. The big freeze may have been a problem in Arundel but I love me some frozen treats, don't you?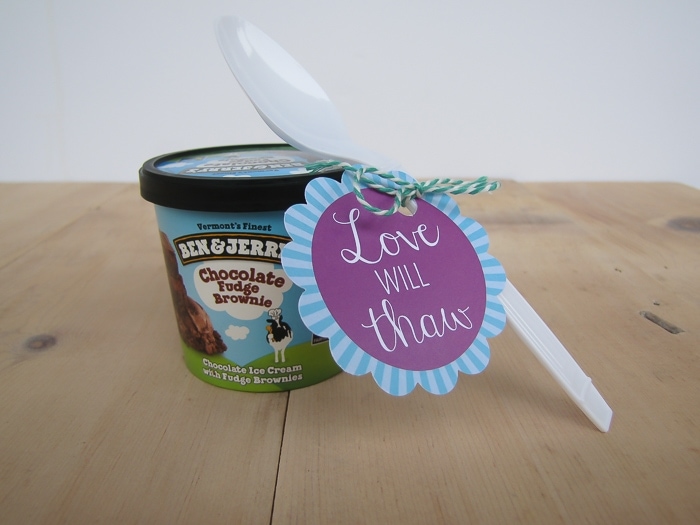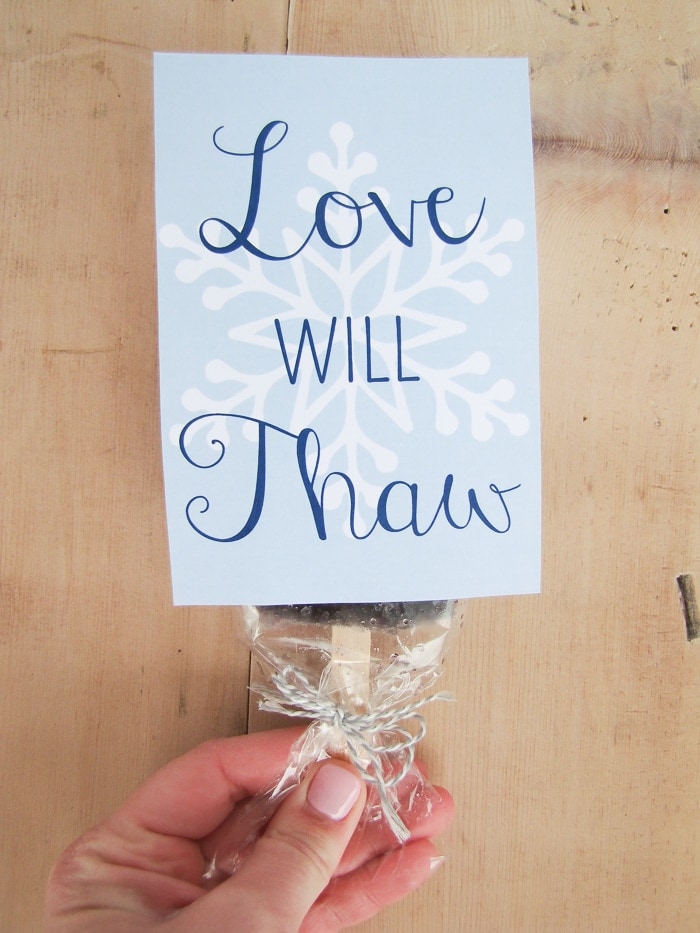 I used the tag on one of those darling little Ben and Jerry's single serve ice cream cups and the card on a popsicle. Just be sure to give them away before all of that Valentine love melts them!

I hope you enjoy giving out these valentines as much as I loved designing them for you!
For more fabulous ideas for Valentine's Day, be sure to check these out: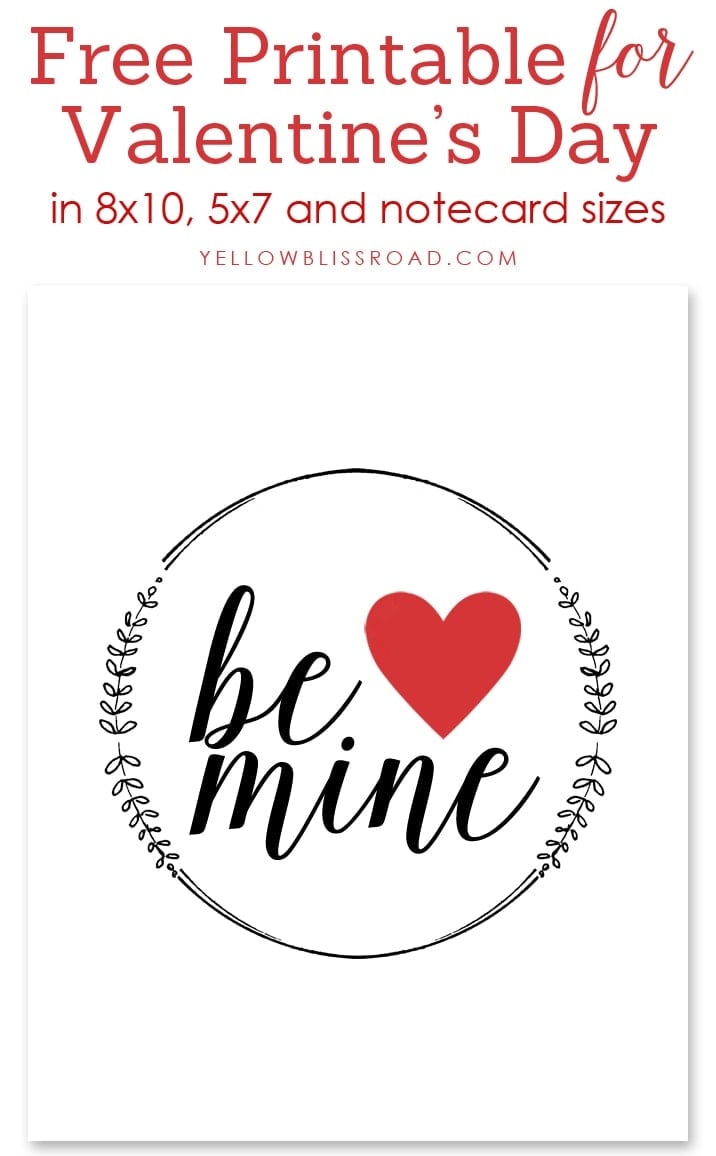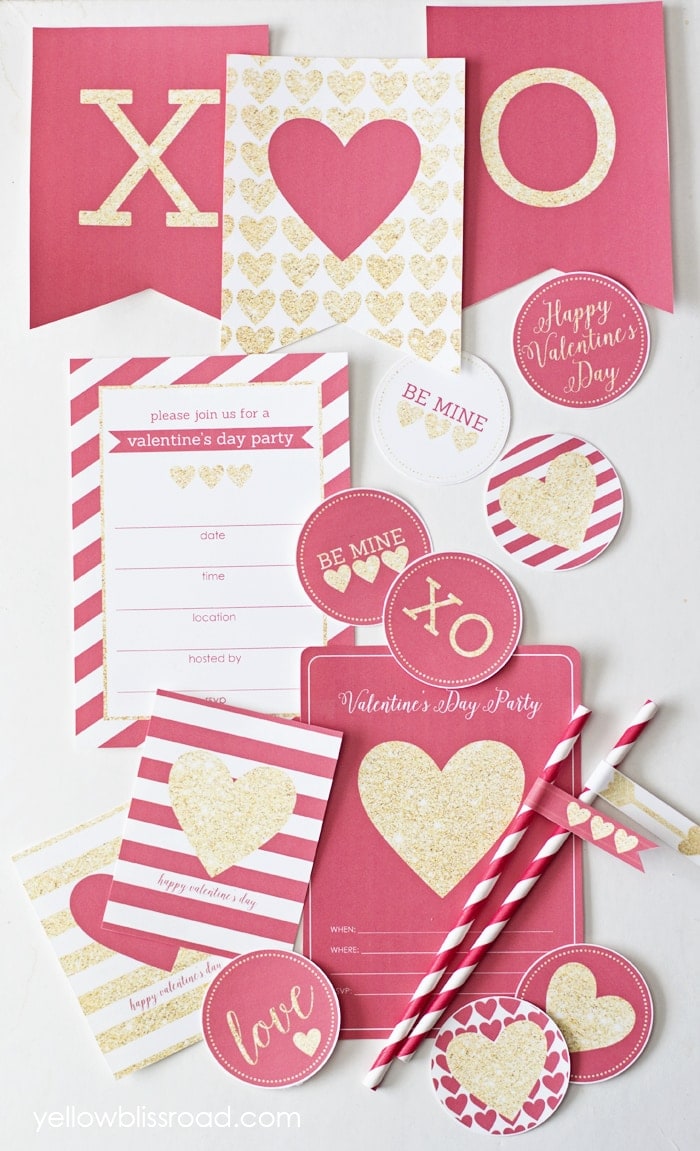 Printable Valentine Party Bundle from Yellow Bliss Road Designs Shop