Printable, Magnetic, School Lunch Planner
Hi everyone! Heather here, from The Caterpillar Years. Today I'm excited to share a free printable that will make packing school lunches a breeze!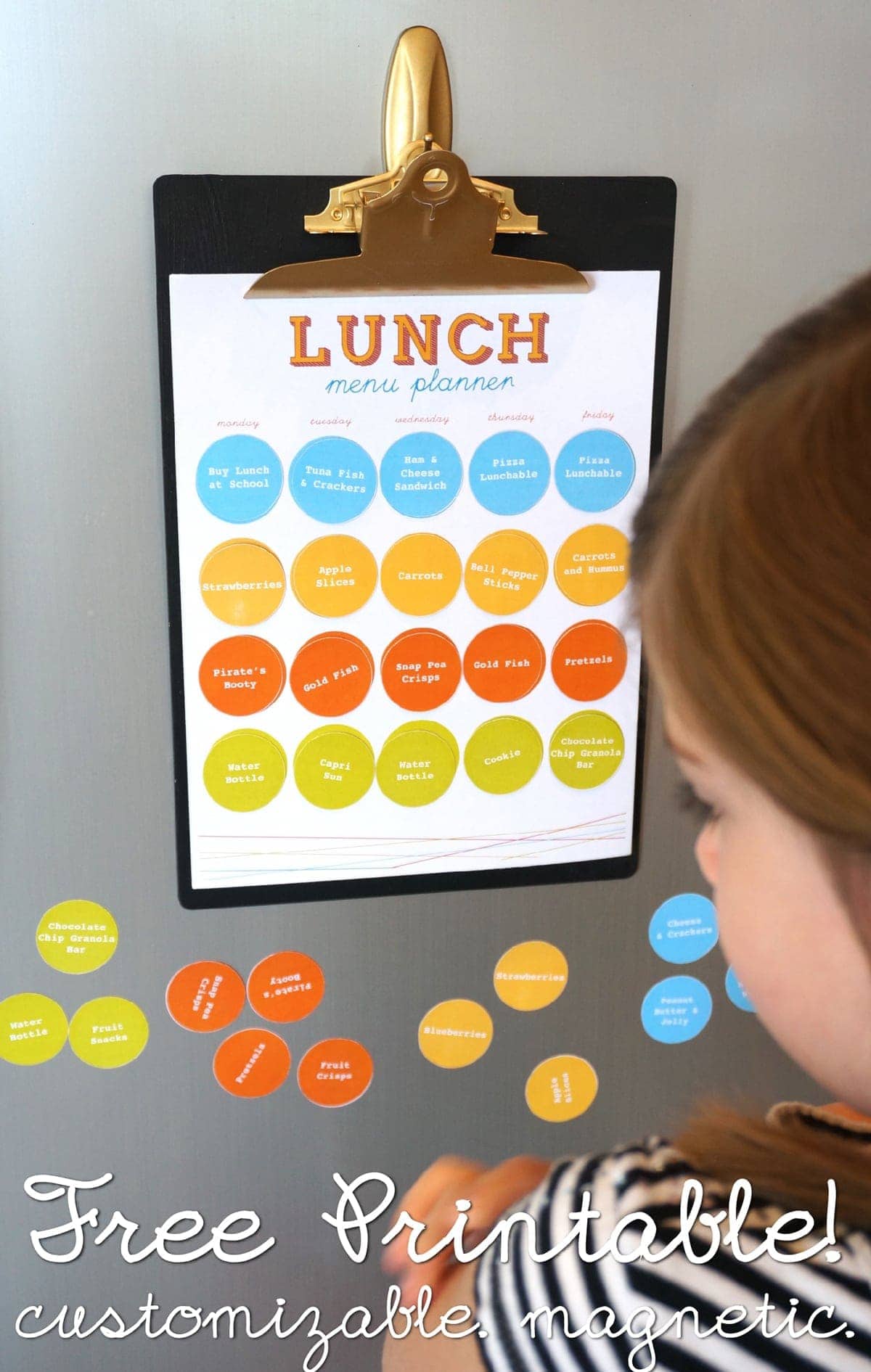 My free, printable, magnetic school lunch planner puts your kids in charge of their lunches. You decide on the options, they pick what they want to eat, and you pack it!
It's that easy!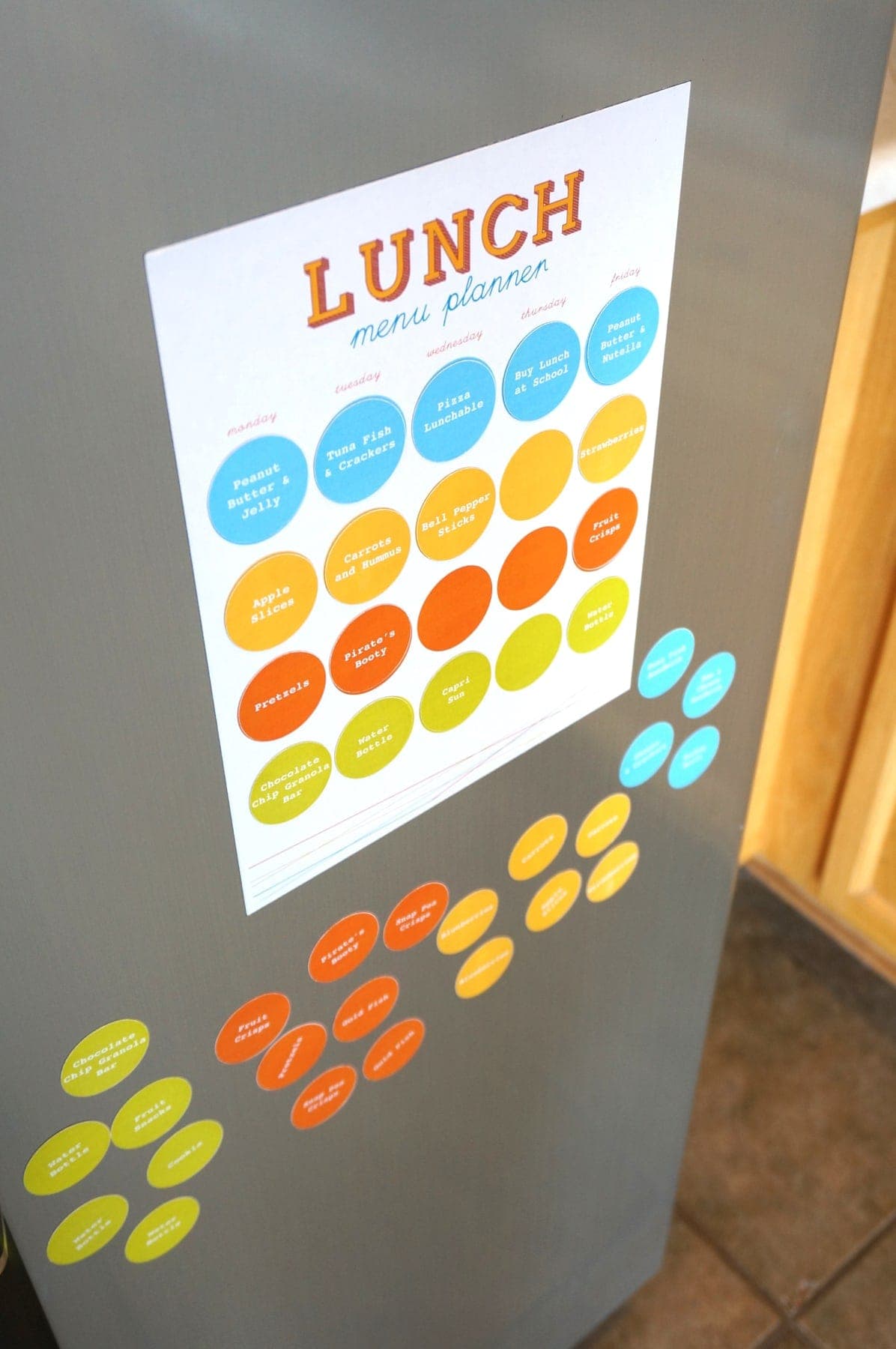 Supplies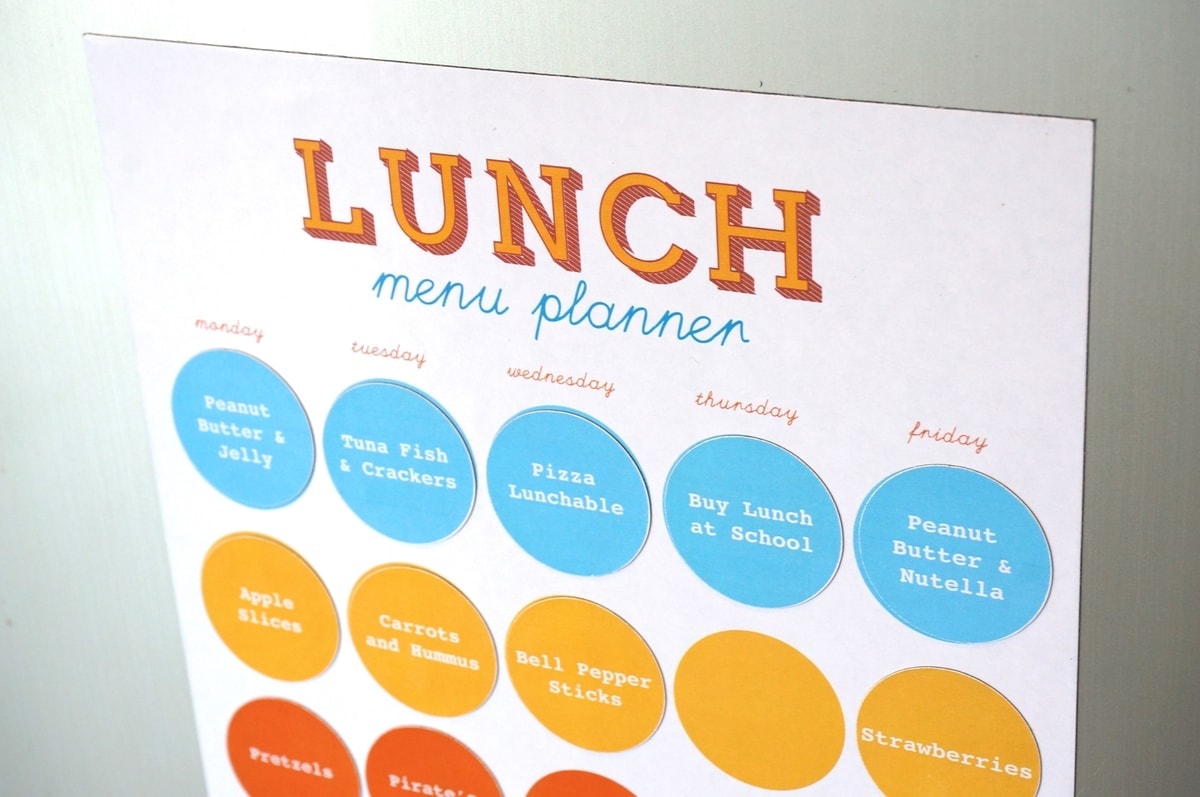 Step 2 – Type in the lunch options
Open the PDF in Adobe Acrobat, and on page two of the PDF, click in the center of each circle, and type in your lunch options.
I color coded the menu planner so you can group like items together. For example, type all of your main dishes (sandwiches, rolls, lunchables, etc.) on blue circles. Then type all fruits and veggies on yellow circles. Type in snack items on orange circles, and finally, desserts/drinks options on green circles.
Step 3 – Print it out!
Print out page 1 (the menu planner) on magnetic paper. Print out page two with your typed in lunch options on a second sheet of magnetic paper. Optional: print out a second page of lunch options on a third sheet of magnetic paper.
Step 4 – Cut it out!
Using scissors or a 1.5″ circle punch, cut out each circle containing a lunch option. DO NOT CUT OUT THE CIRCLES ON THE MAIN LUNCH MENU PAGE.
Step 5 – Stick it up and use it!
Stick the lunch menu planner to your fridge, and let your kids use the circle lunch options to plan their first week of school lunches!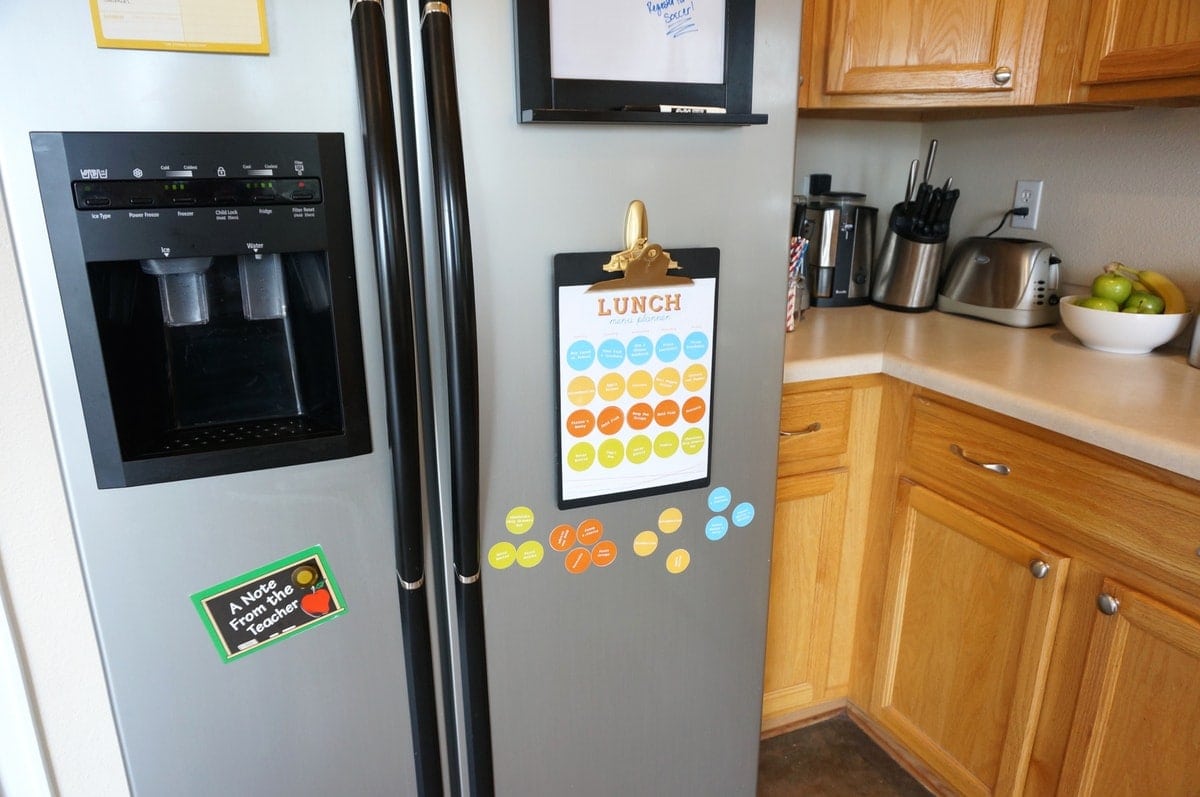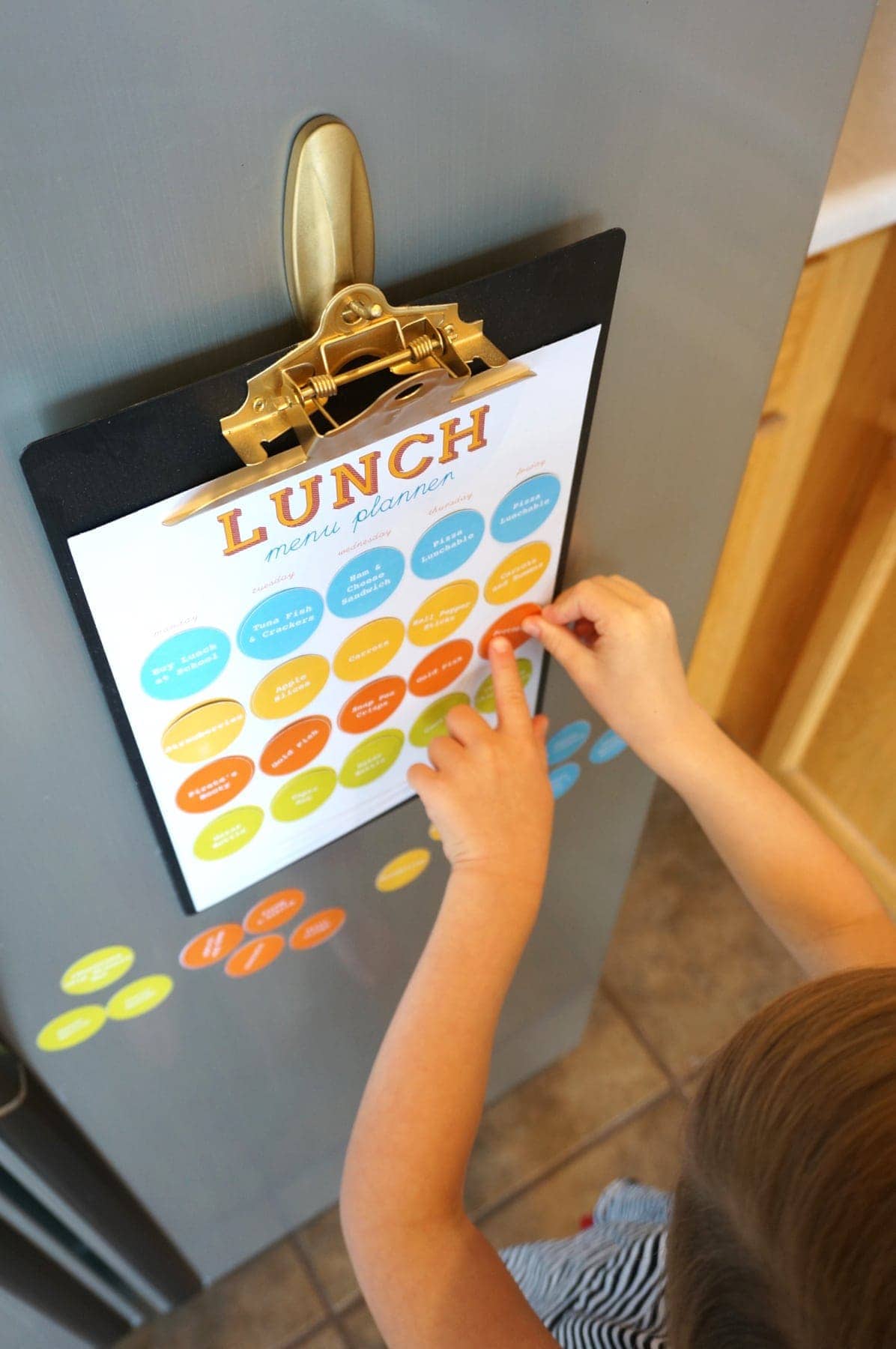 Half your job is done mom! Way to go! Your school year is off to a great start!
Be sure to visit The Caterpillar Years THIS WEEK for more amazing back-to-school ideas, products and GIVEAWAYS!!
Looking for some lunch ideas?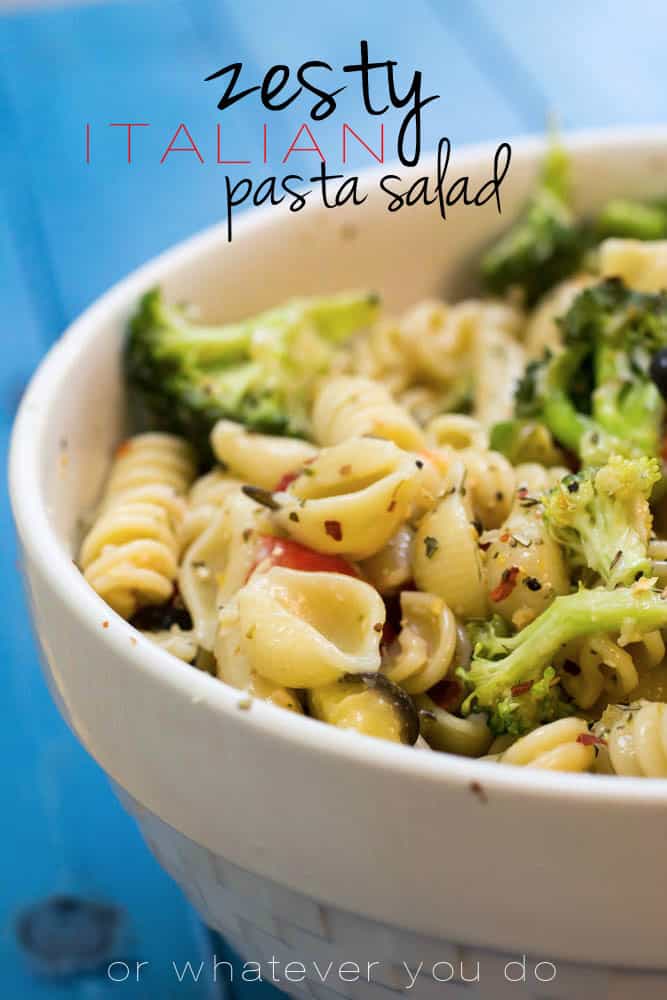 Find all recipes HERE.