Printable Star Wars Valentine's Day Cards
These adorable Star Wars Valentines are perfect for the Star Wars lover in your life. They are the perfect Valentines for boys or girls.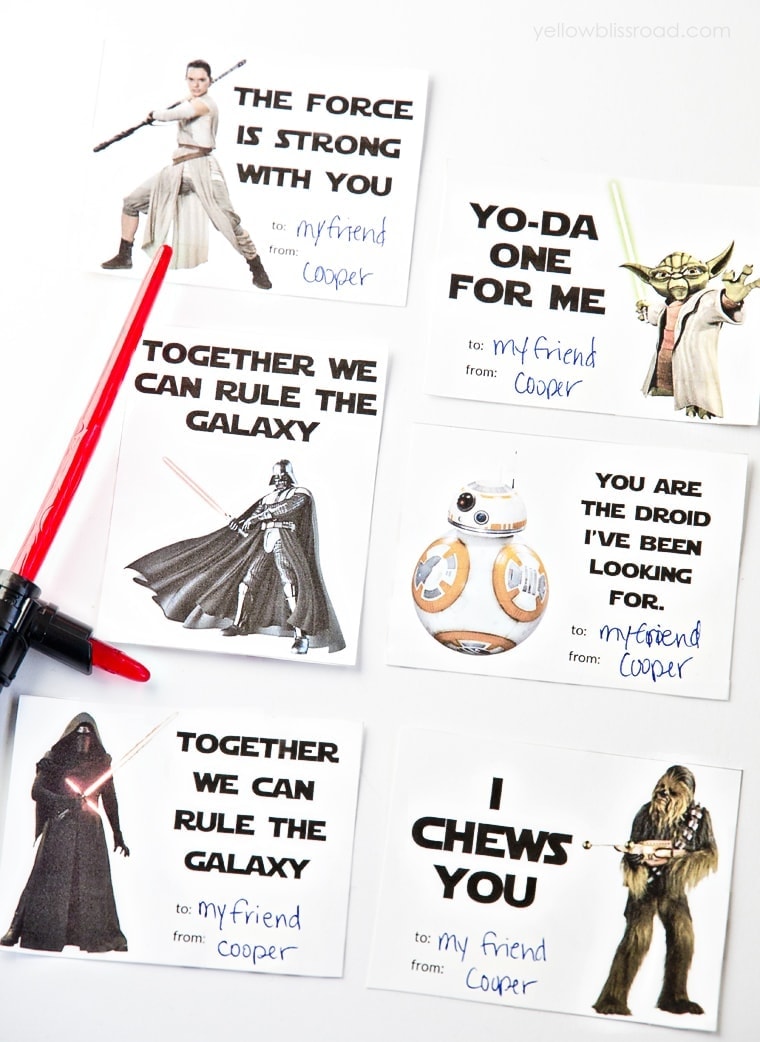 Don't throw things at me, but Star Wars: The Force Awakens was the first Star Wars movie I've seen. My son has seen a couple of them but I just never was into them. Now that I've seen the most recent movie in the franchise however, I'm ready to see the rest. I have a feeling I may be a fan for life. Have you seen the new movie?
And again, don't throw things at me, but I realize that the Kylo Ren card is actually a Darth Vader quote. Same with Rey…but in the short time we had we couldn't find a better quote so we went with those. Have a better quote? Leave it in the comments and maybe I'll update the cards!
When it comes to creating Valentines for my kids to take to school, it was a lot easier when they were younger, and it's always easier to find cards that girls like. But my son doesn't always have a lot of options. So this year I created these Star Wars Valentines for him to hand out to his friends at school. He's really excited about them even though Valentine's Day is over a month away! I had started out just using the classic characters but then I decided I wanted to integrate some of the new Star Wars characters, like BB-8, Rey and Kylo Ren with the classic ones like Chewbacca, Yoda and Darth Vader.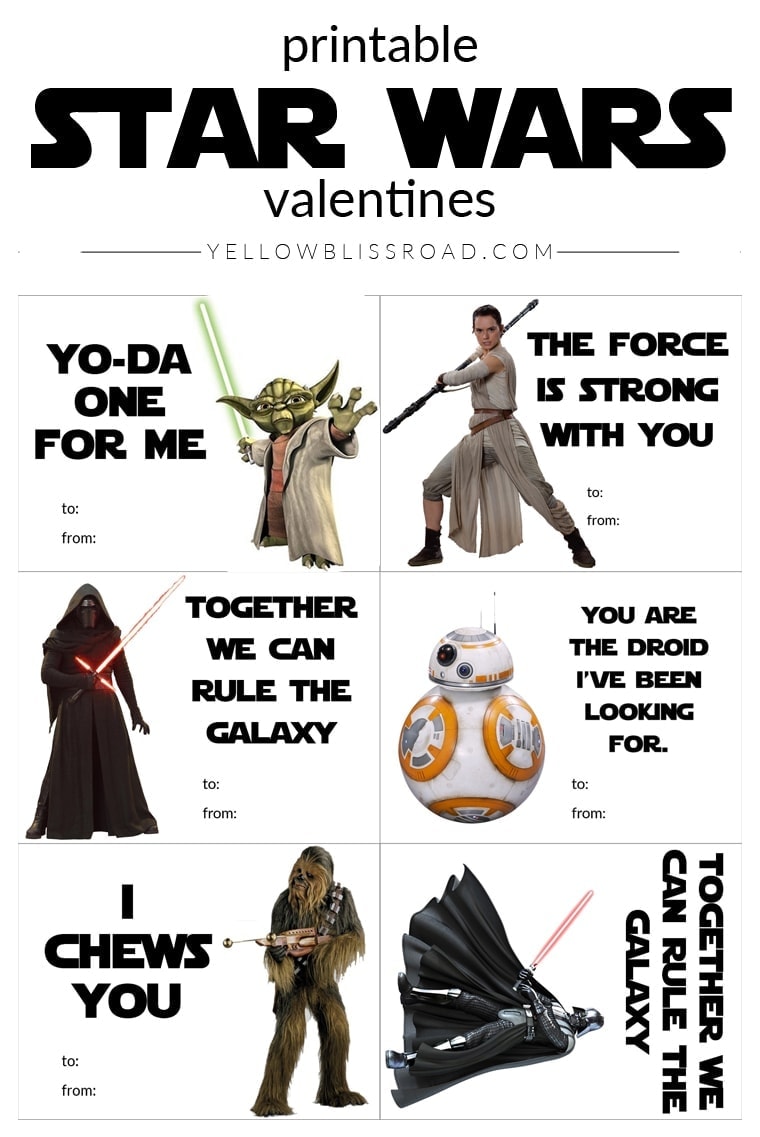 I hope your little Star Wars fan will love them too!

Fore more printable Valentines, check these out: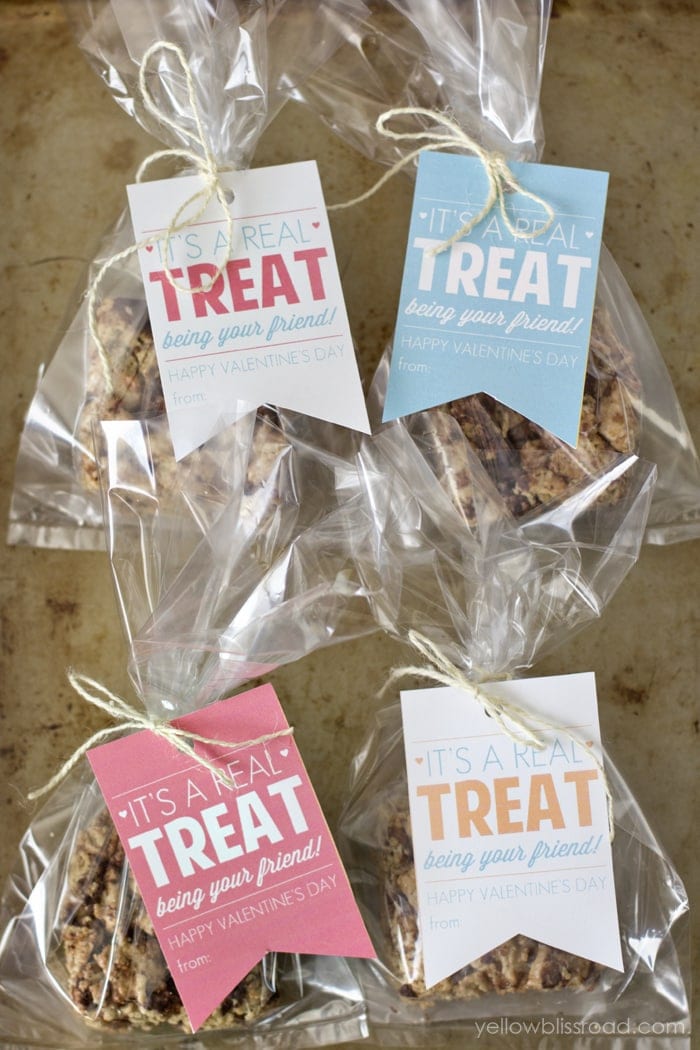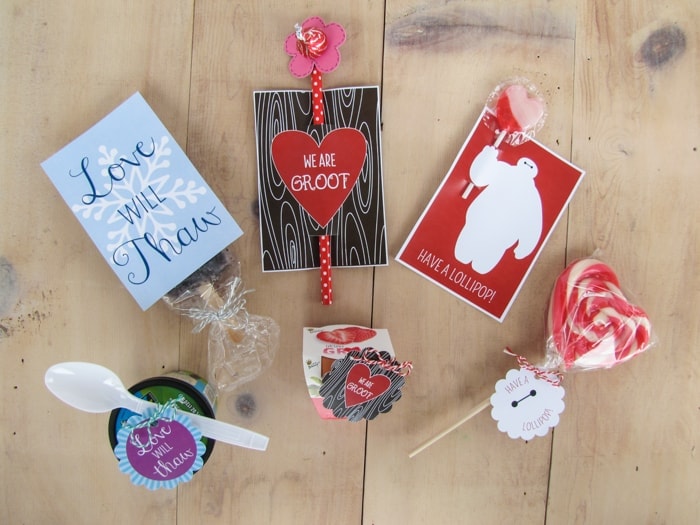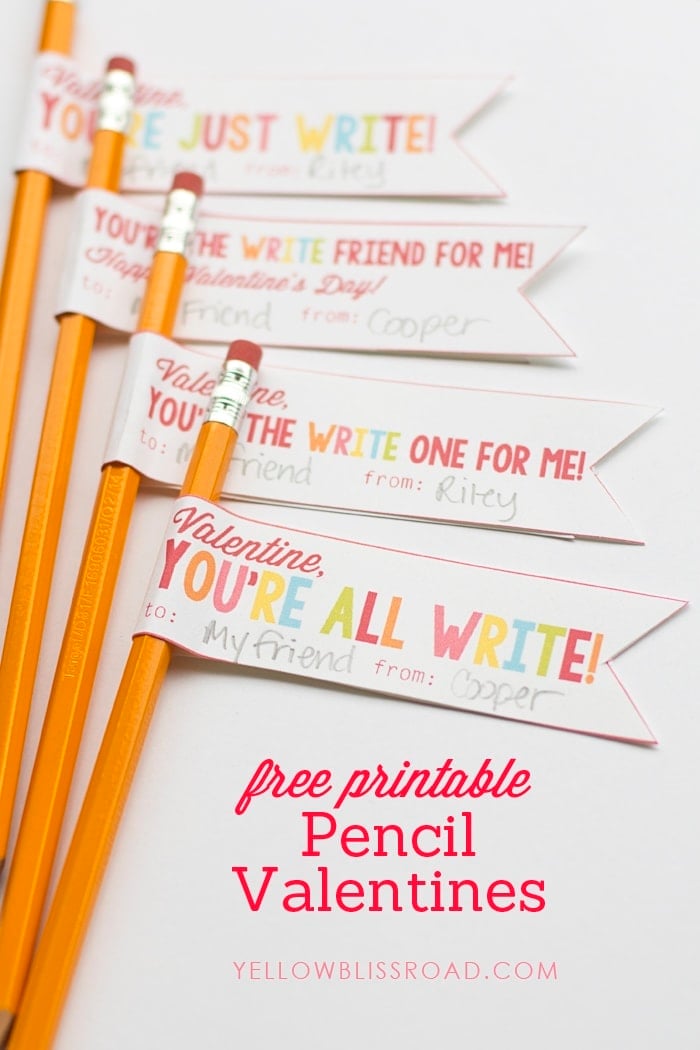 For all Valentine's Day go HERE and for all printables go HERE.