Pumpkin Muffins from Scratch
Are you ready to enjoy pumpkin muffins made from scratch? I've got a great recipe to share with you, including how to cook pumpkin!
Hi everyone, it's Jennifer from Town and Country Living, here with a recipe that starts with a real pumpkin! I love using your very own baked pumpkin for recipes, as opposed to getting the guts out of a can. Although this recipe is made from scratch, it's pretty quick and easy!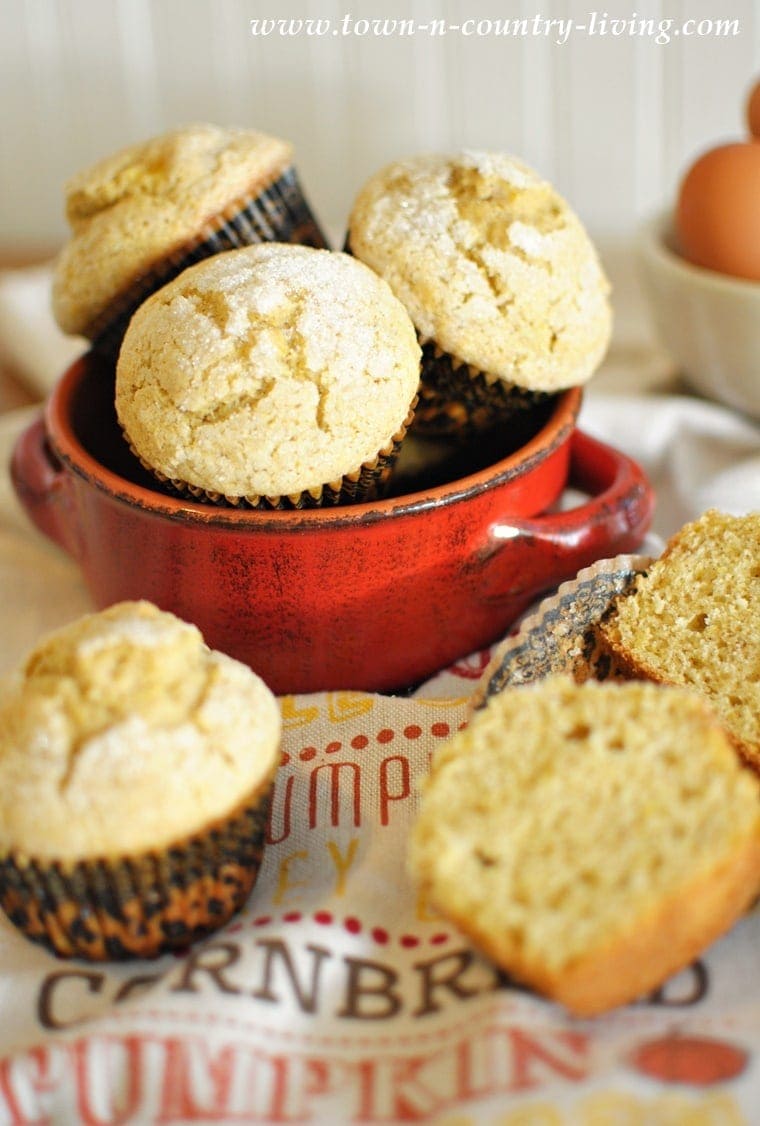 My pumpkin muffins wear a light dusting of sugar on top, but they're not really a sweet muffin. Think more along the lines of corn muffins. These pumpkin muffins would be great at dinner in lieu of rolls or bread, and would be perfect for Thanksgiving Dinner.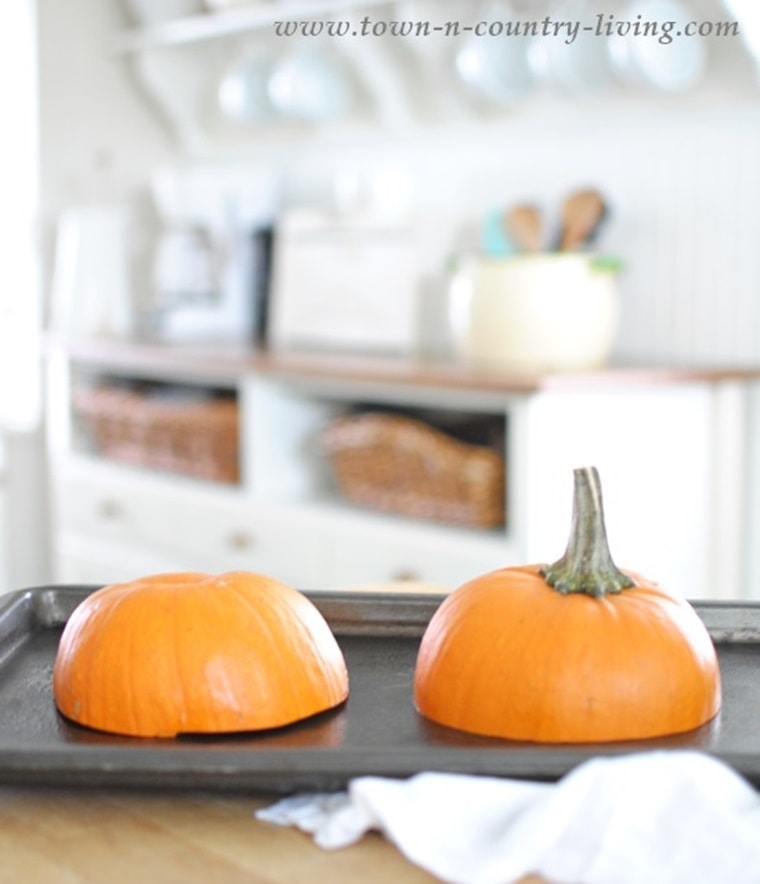 It all starts with a pie pumpkin! Cut it in half, remove the guts and seeds and bake for an hour in a 350 degree oven, cut side down. After the baked pumpkin cools, you can remove the "meat" and use it in your recipe. You won't use all of it for a single batch of pumpkin muffins, but you can store the leftover pumpkin in the fridge to use later.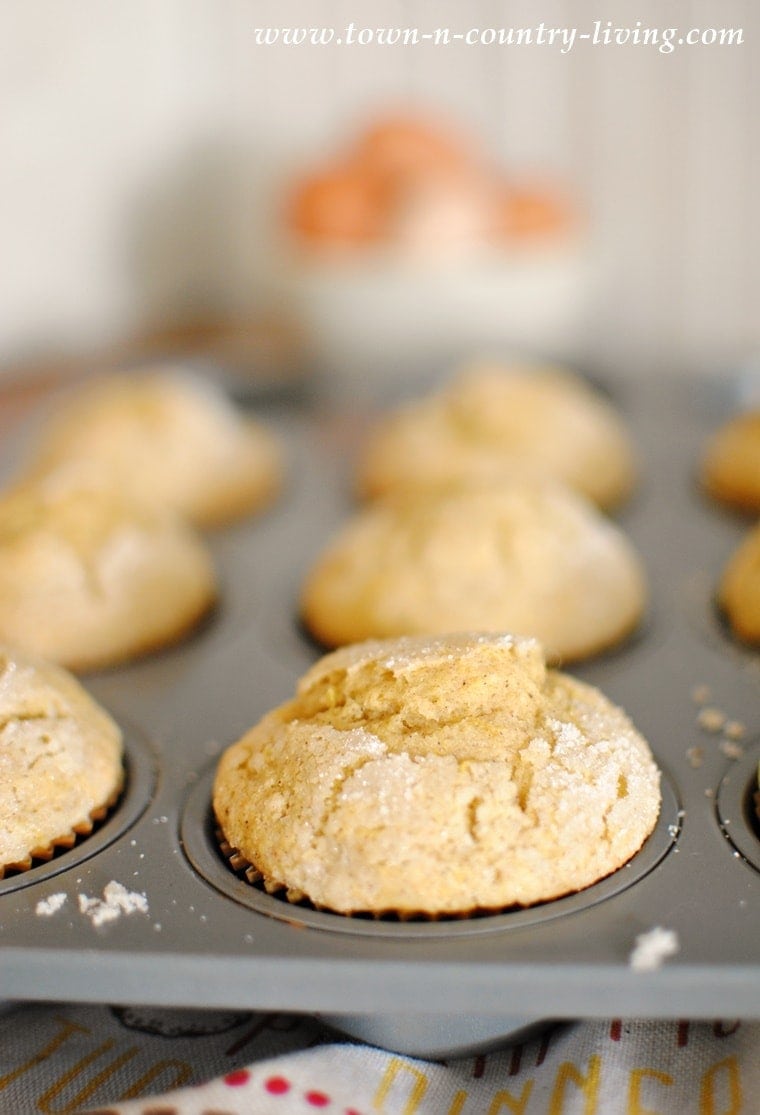 The muffins come out of the oven with a beautiful yellow/light orange hue. Serve with butter or eat plain!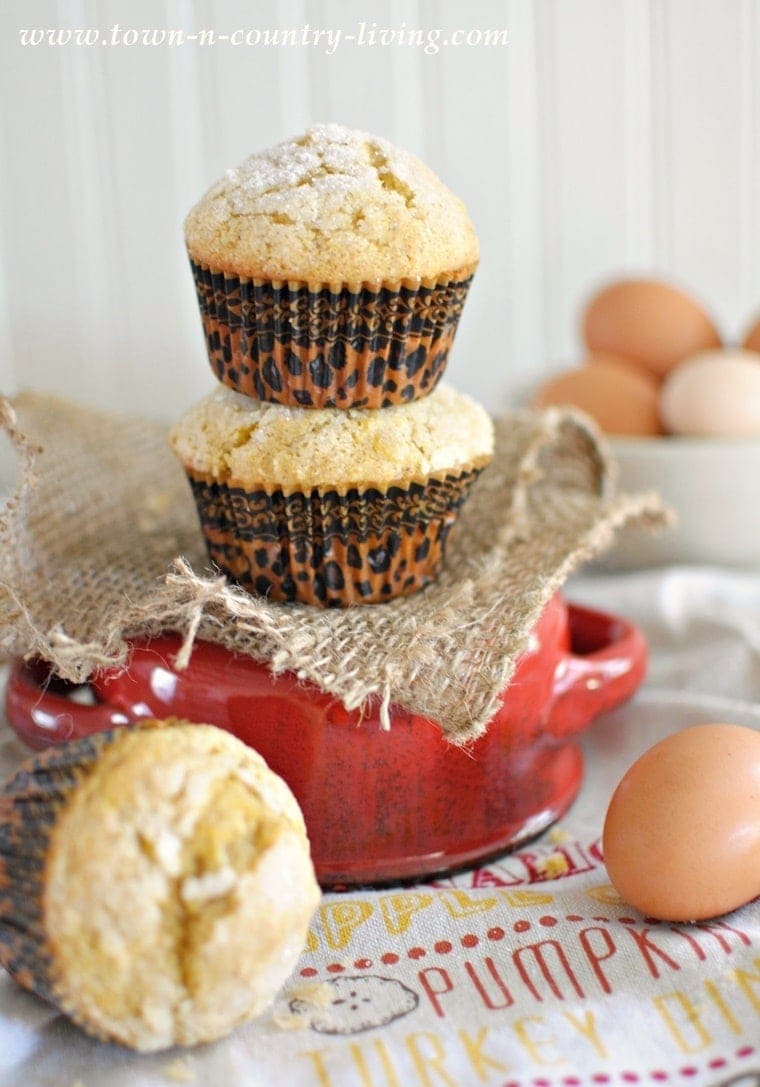 I used farm fresh eggs from a friend in the recipe. I love their beautiful light brown color.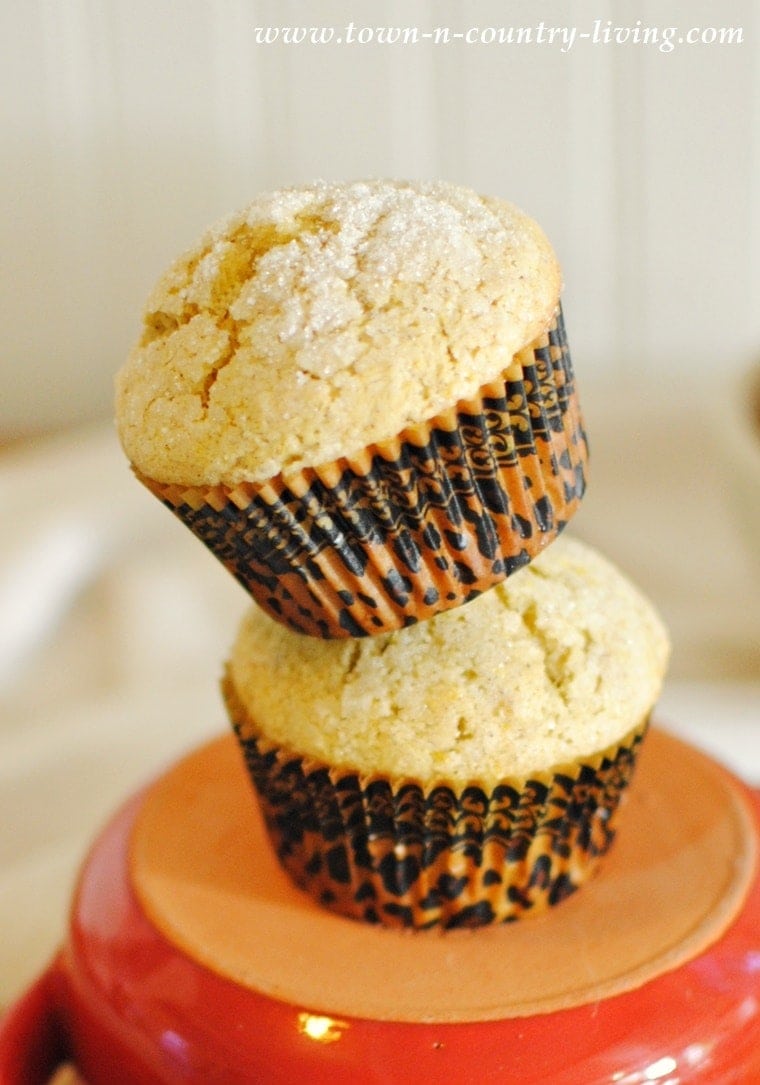 Eat 'em for breakfast or serve them at dinner. Either way, it's a tasty pumpkin muffin!
If you've made this recipe, please come back and leave us a star rating or a comment below. Or, tag us on social media @yellowblissroad or #yellowblissroad for a chance to be featured.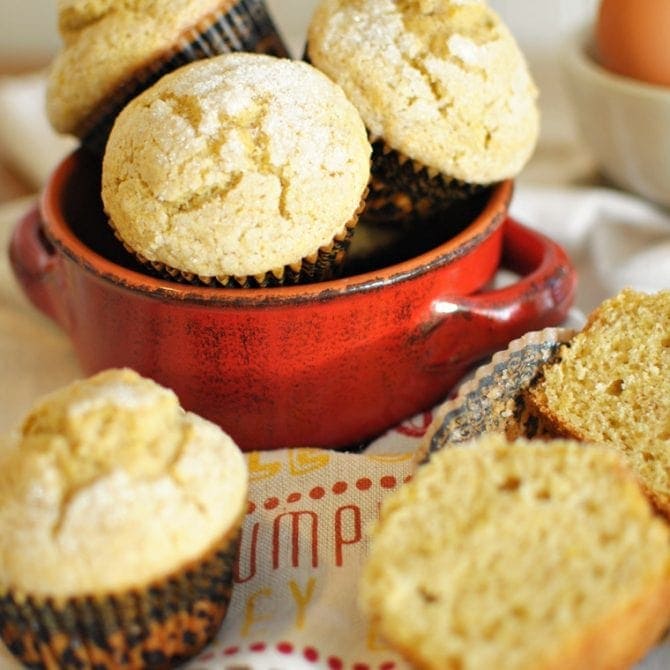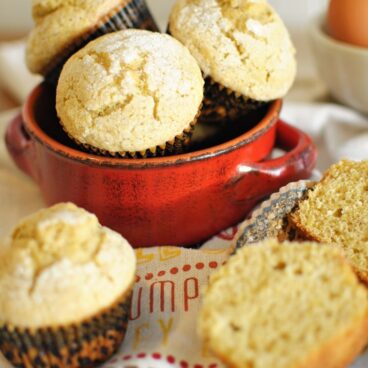 Pumpkin Muffins Made from Scratch
Ingredients
1

egg

3/4

cup

milk

1/2

cup

vegetable oil

3/4

cup

pumpkin puree

2

cups

all purpose flour

1/3

cup

sugar

3

teaspoons

baking powder

2

teaspoons

pumpkin pie spice

1

teaspoon

salt
Instructions
Pre-heat oven to 400 degrees. Place cupcake liners in muffin pan. Beat egg, milk, oil, and pumpkin puree together until smooth. Add the remaining ingredients and mix until flour is moistened (the batter will be lumpy). Fill muffin cups ¾ full. Sprinkle tops with sugar. Bake about 16 minutes or until muffins are golden and spring back to the touch. Immediately remove from pan.

To Make Pumpkin Puree: Heat oven to 350 degrees. Cut a small pie pumpkin in half; remove guts and seeds. Place cut side down on greased cookie sheet and bake for one hour. Remove from oven, let cool and remove flesh from pumpkin shell. Place leftover pumpkin in the refrigerator, if needed.
You Might Also Like …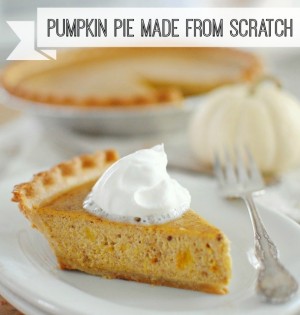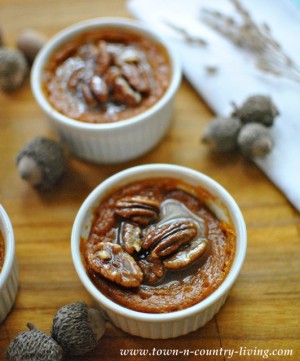 For more delicious pumpkin recipes, try these: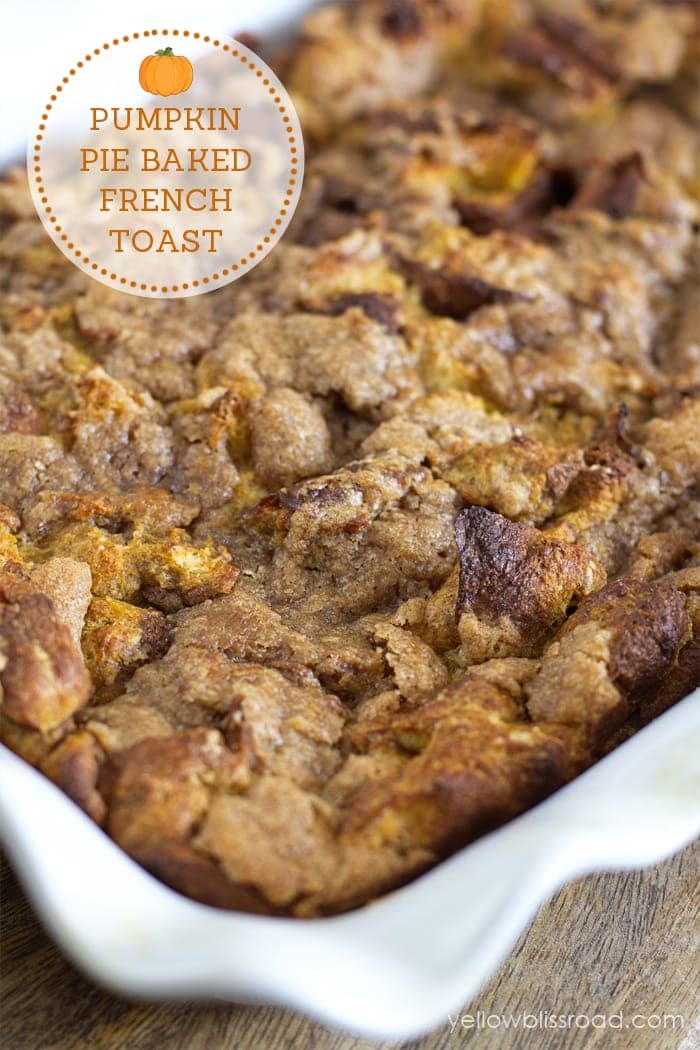 Pumpkin Pie Baked French Toast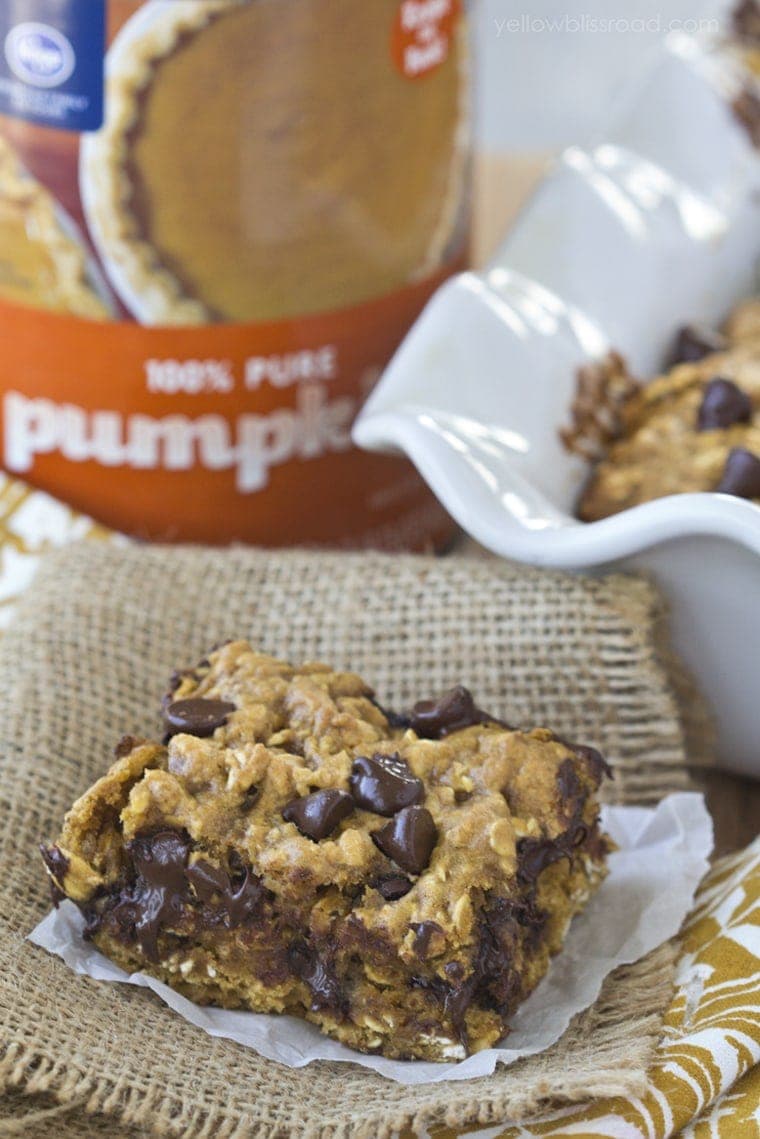 Pumpkin Oatmeal Chocolate Chip Bars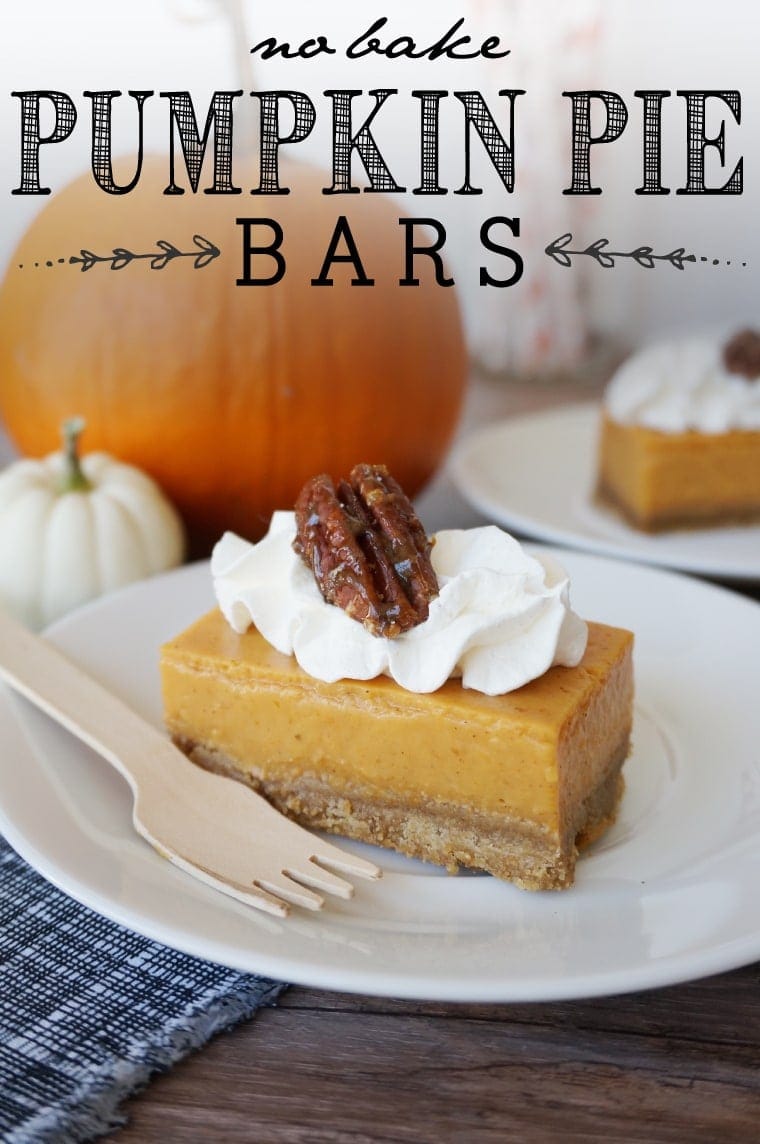 For all recipes go HERE.