As far back as I can remember, my grandparents have had a huge lemon tree in their backyard. As a kid I would love to go out back and help pick lemons, because that always meant one thing – LEMONADE! I loved helping to wash the lemons and squeeze the juice and measure out the ingredients. "Two-three-four," I remember saying. That's all it takes to make the easiest lemonade recipe ever!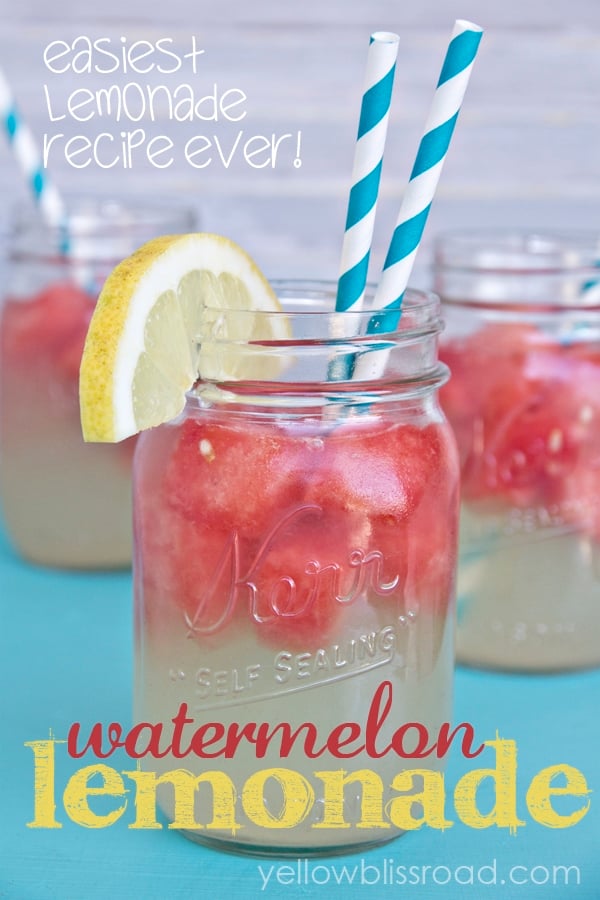 Ingredients
2-cups of sugar
3-cups of lemon juice
4-cups of water
Recipe makes about 2 quarts.
1. Wash your lemons, then slice in half.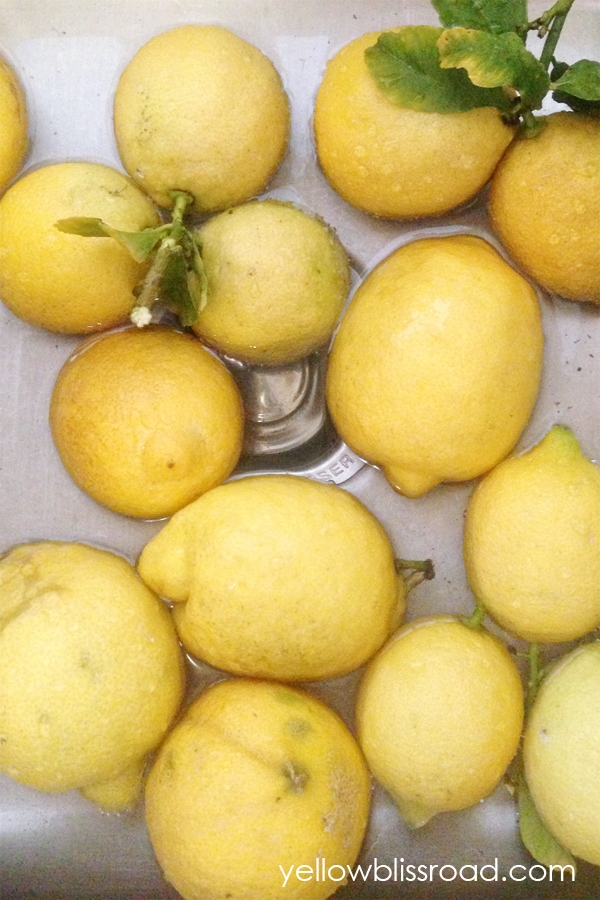 2. Juice lemons using a juicer. My kids LOVED this part.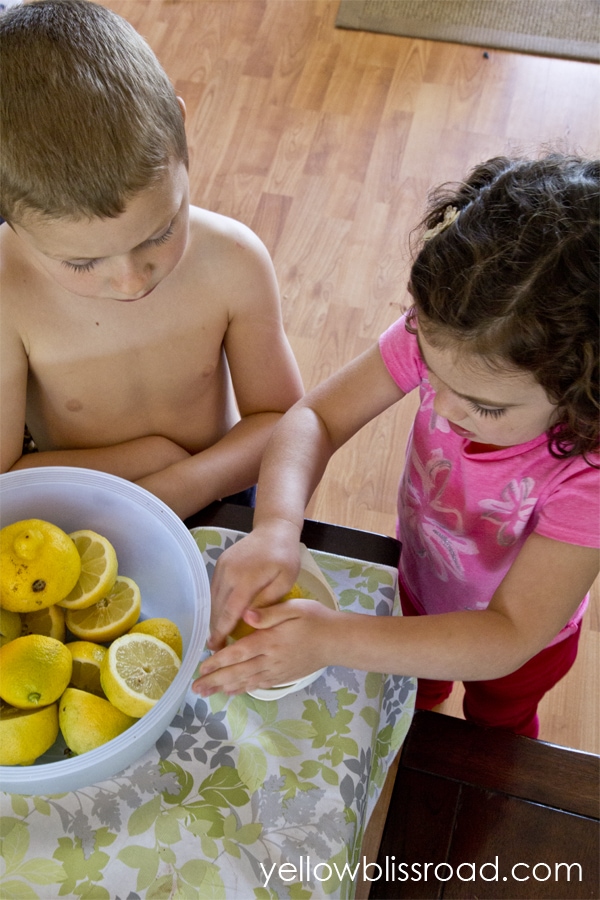 3. Pour 2 cups of white sugar into a large pitcher, followed by three cups of fresh lemon juice, strained through a sieve to remove any pulp or seeds. Stir well until sugar is dissolved.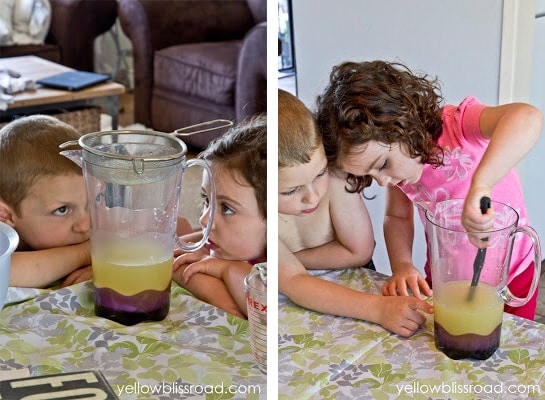 4. Add water, stir well, and chill.
5. To make watermelon lemonade, first freeze chunks of watermelon on a cookie sheet lined with wax paper for at least an hour.
Add a healthy handful or two of the watermelon ice cubes to your lemonade, garnish with a lemon slice and a pretty straw, and enjoy! The frozen watermelon not only adds flavor, but helps to keeps your lemonade cold and refreshing.