I made a pan of brownies the other day, but my kids were asking for rice krispie treats. I figured, why not combine the two?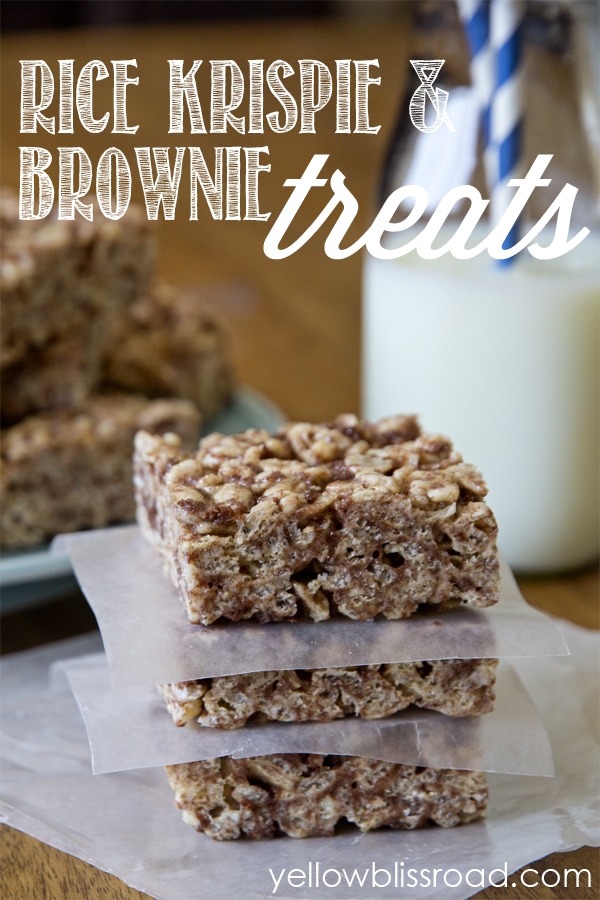 The combination of ooey-gooey marshmallow, chocolate brownies and crunchy krispies is undeniably rich and delicious.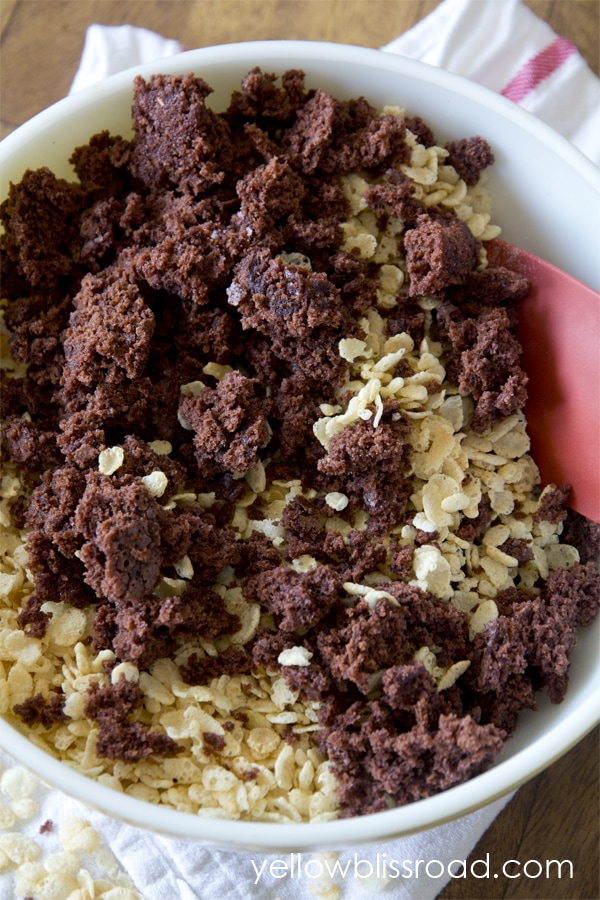 First, combine the brownies and Rice Krispies. The cine with the melted marshmallow mixture.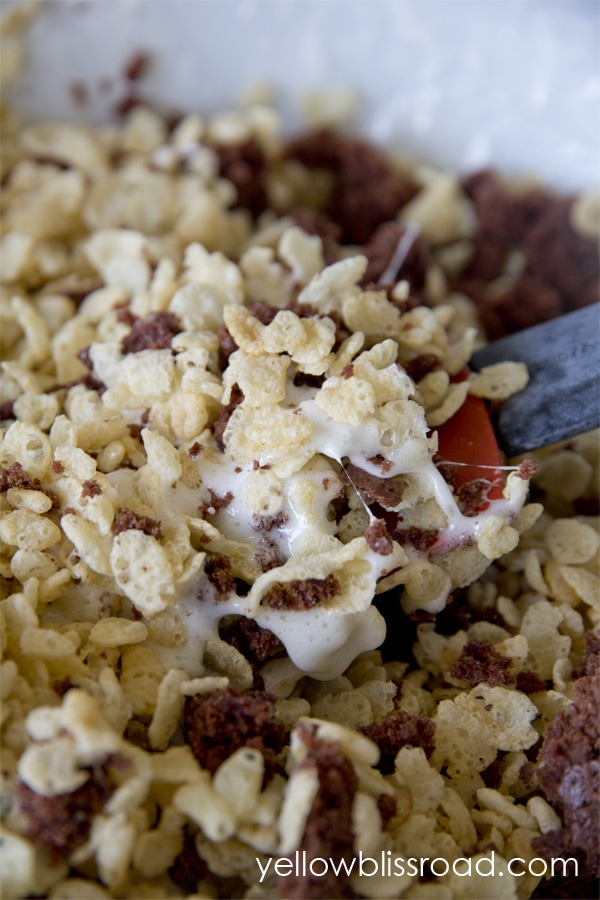 Press into a pan, cool, cut and serve! When pressing the treats into the pan I always spray a little cooking spray on my fingers to keep them from sticking.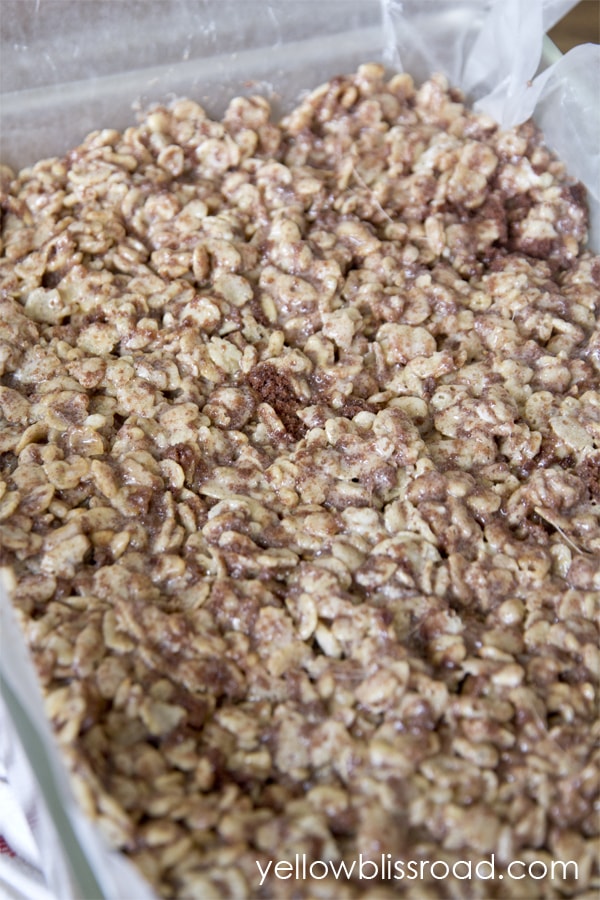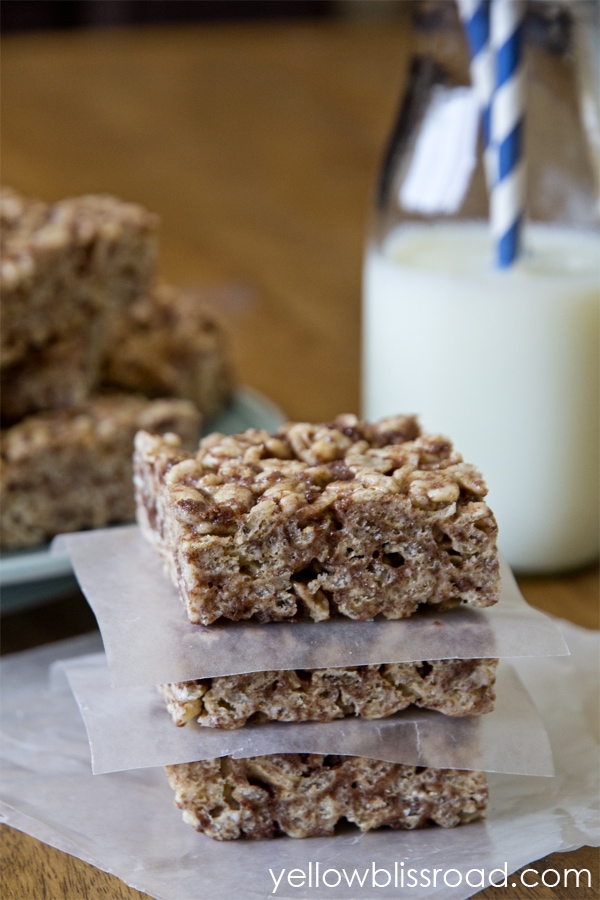 It's a sweet way to dress up a family favorite!
If you liked this easy treat recipe, you might also like: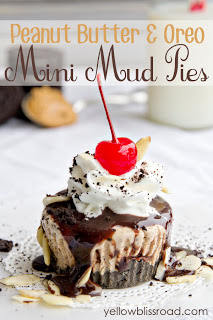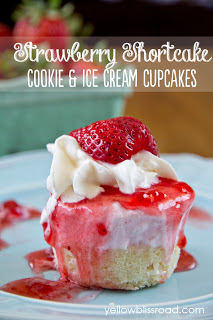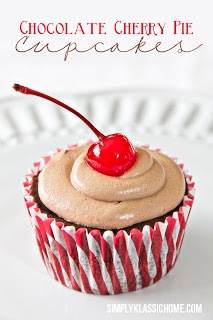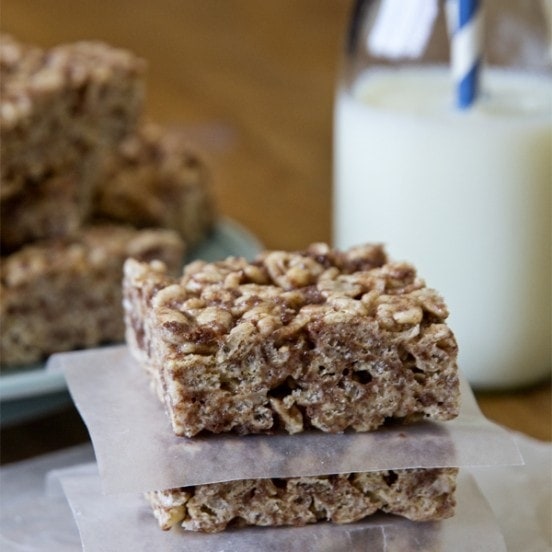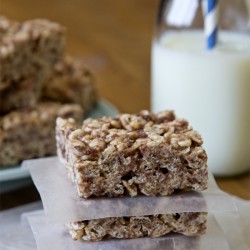 Rice Krispie Brownie Treats
Ingredients
2 cups crumbled brownies
5 cups rice krispies
1-10 oz. package mini marshmallow
3 tablespoons butter
Instructions
*I use the microwave method, but the stopover method would work just fine.

Melt butter and marshmallows in the microwave for about three minutes, stirring at a minute and a half.

When marshmallows are good and melted, add the rice krispies and crumbled brownies.

Mix well until all is completely combined.

Pour mixture into a well greased, or wax paper lined pan. (size is up to you, depending on how thick you want them - I used 13"x9").

Allow to cool and set for at least one hour. Can be placed in the refrigerator to speed the cooling process.

Turn over onto a cutting board and cut into squares.