Hello, lovelies! Darcie from Such the Spot here again with another yummy, fun recipe for summer months. These root beer float cupcakes are perfect for a picnic or potluck–or even just as a special treat to celebrate the season.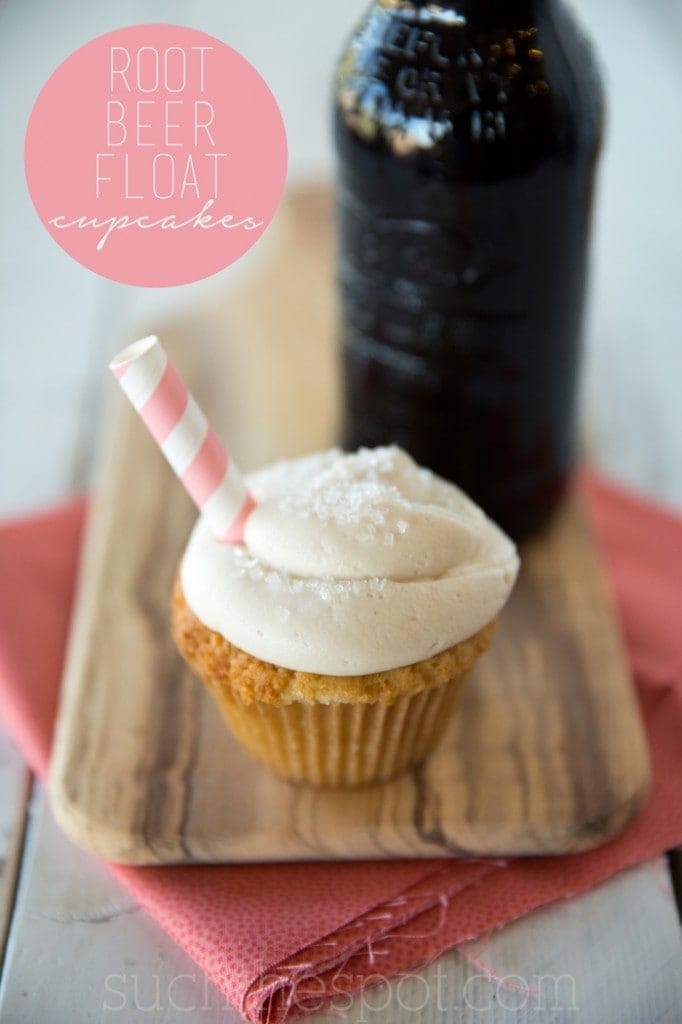 The batter itself has root beer in it, as does the frosting. For an extra dose of root beer flavor, we're going to brush the top of the cooled cupcakes with even more root beer! The malted milk powder in the batter also serves to give these cupcakes a flavor reminiscent of root beer floats. Cheers!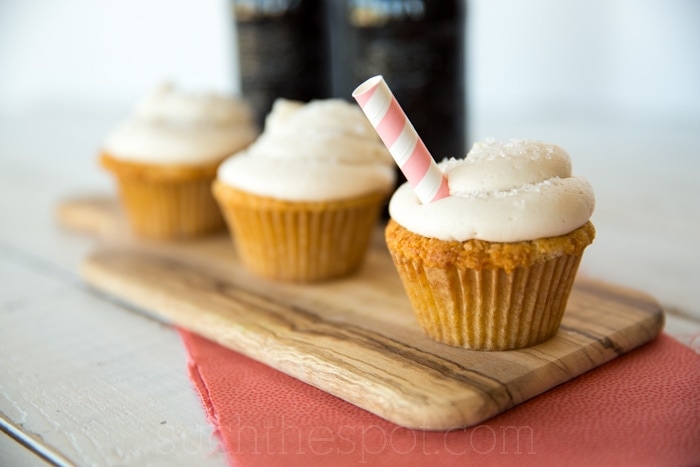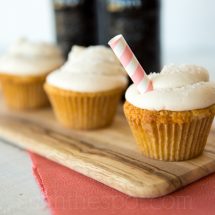 Ingredients
For the cupcakes
1 1/2 cups all purpose flour
1 cup sugar
1 3/4 teaspoon baking powder
1/2 teaspoon salt
1/2 cup malted milk powder
8 tablespoons butter softened
1/2 cup root beer
2 eggs
1 t. vanilla
For the frosting
8 tablespoons butter softened
4 1/2 cups powdered sugar
3-4 tablespoons root beer plus more for brushing
coarse sugar optional for sprinkling
Instructions
To make the cupcakes:
Preheat oven to 350º. Line a muffin pan with paper liners. In the bowl of an electric mixer fitted with the whisk attachment, mix the flour, sugar, baking powder, salt and malted milk powder. Switch to the paddle attachment. Add the root beer, eggs and vanilla to the bowl and mix on medium-high speed just until batter is thoroughly combined. Evenly divide batter between 12 muffin liners and bake for 18-20 minutes or until a toothpick inserted in the center of a cupcake comes out clean.
To make the frosting:
Combine butter and powdered sugar in the bowl of an electric mixer and beat on medium speed until smooth. Add root beer, one tablespoon at a time until your frosting reaches desired consistency.
To assemble the cupcakes, using a pastry brush, brush each cooled cupcake with root beer. Swirl or spread frosting on top. Sprinkle with coarse sugar, if desired.
For more delicious summer dessert recipes from Such the Spot, try: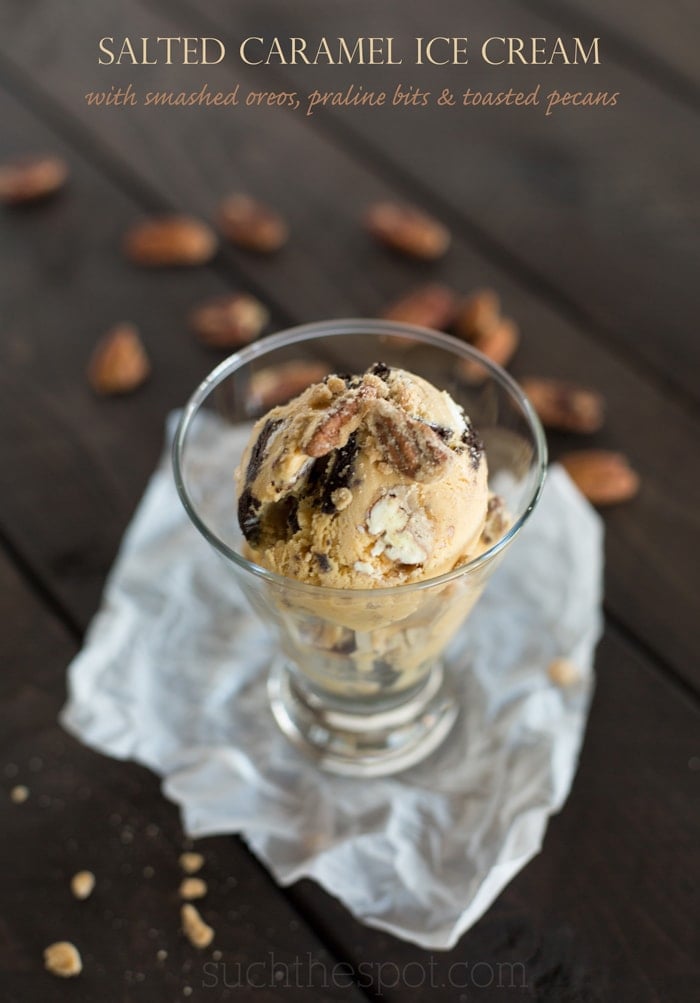 Salted caramel ice cream with smashed Oreos, praline bits & toasted pecans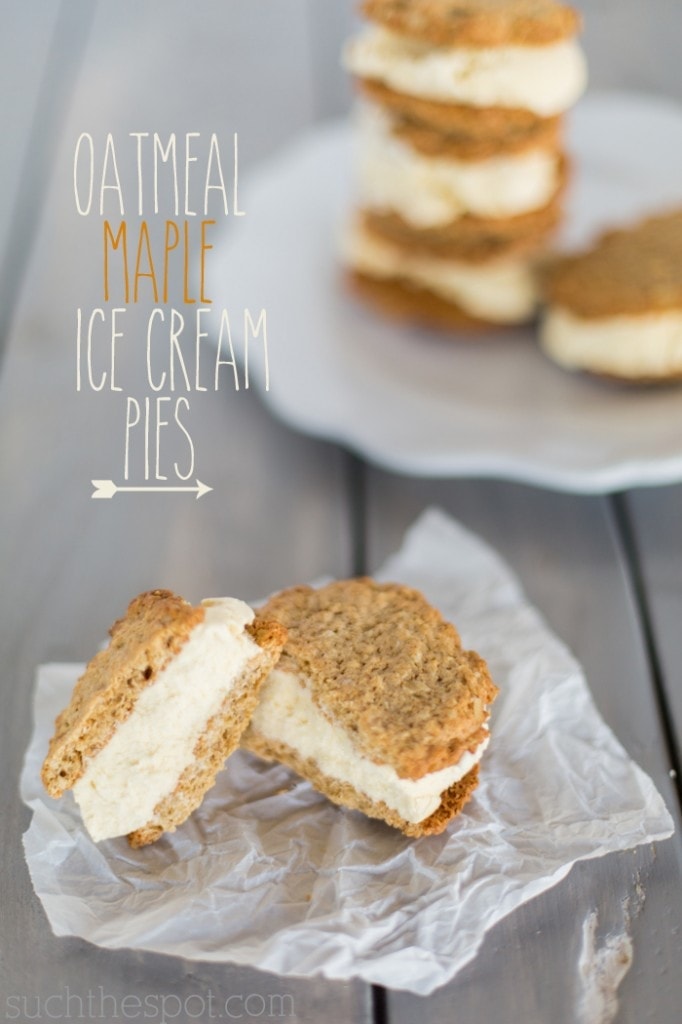 If ever you've found yourself entering the term "quick foodie-friendly meals" into Pinterest's search box, you're not alone. Darcie from Such the Spot is a busy mom who compromises lots of things to accommodate a fast-paced lifestyle, but food isn't one of them. She is all about putting a tasty meal on the table in record time. Darcie is constantly looking for ways to deconstruct or twist a familiar favorite into a delicious new go-to menu item. Good food really can be fast(ish) and Darcie's recipes seek to prove it.